GeBeNeLux Dinner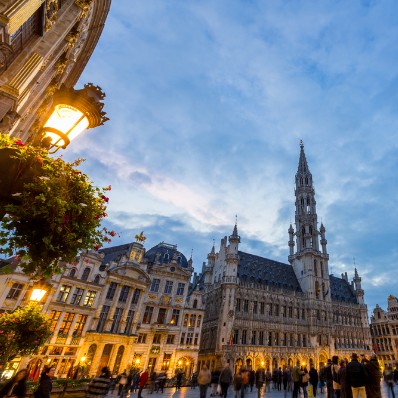 Brussels
08 March 2018
---
Join us in Brussels for the GeBeNeLux Dinner on 8 March 2018!
As the National Representatives of Germany, Belgium, the Netherlands and Luxembourg, we are very pleased to invite you to the annual GeBeNeLux dinner, which is a good opportunity to catch up with your Belgian, German, Dutch and Luxembourg friends and colleagues.
This year the dinner will take place at Ristorante Bocconi - Amigo Hotel in the wonderful city of Brussels, as a nice appetizer for the upcoming Brussels Annual Congress. The Amigo Hotel is located next to the Grand-Place in one of the most beautiful areas of Brussels. Its award-winning restaurant is dedicated to delicious Italian cuisine, with the finest Mediterranean dishes created by Italian chef Fulvio Pierangelini.
• Place: Bocconi Restaurant / Hotel Amigo - Rue de l'Amigo 1, 1000 Brussels
• Date and time: 8 March 2018 at 19:30
• Price: 94,00 EUR (VAT excl.) for cocktail drink, followed by a 3-course dinner with wine
• Accommodation suggestions: Hotel Amigo/Rocco Forte, The Hotel, The Dominican, Radisson Blu Royal, NH Collection Grand Sablon et Hotel IBIS Brussels City-centre.
If you would like to join this great event, register by 1 March 2018 at the very latest.
We look forward to seeing you all soon!
Caroline, Stefanie, Marnix and François
---