AIJA Human Rights Session: 'The Independence of the Judiciary'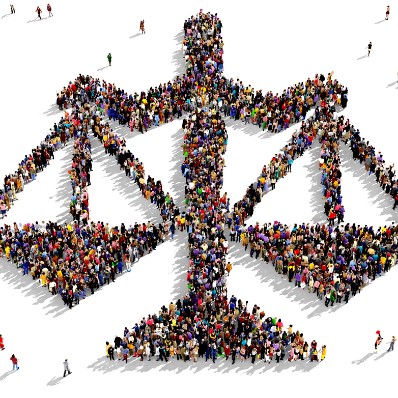 Sofitel Warsaw Victoria, Warsaw
24 May 2018
---
The Independence of the Judiciary – a core principle for a country based on the rule of law
Imagine judges in your country having to decide their cases following decisions from government officials and ignore the applicable law. Imagine a country where there is no independence of the judiciary. For some this sounds unreal, but for others this has become a reality they have to deal with.
To ensure the rule of law, the judiciary needs to be separate from and independent of the government. Judgements must be given impartially, regardless of who is in power and without undue influence from the Executive, the Legislature or any other inappropriate sources. In no situation should one party win a lawsuit because the government or a high-ranking government official decides so and not the judges on their own.
Unfortunately, history proves that – like all other democratic principles or democracy itself –the independence of the judiciary can also be easily undermined or even completely disabled. Often this happens without attracting much public attention or even goes completely unnoticed. Some citizens may not understand or realise what the consequences entail: this may lead to democracy turning into a form of dictatorship.
AIJA is committed to defending and taking active part in promoting core legal principles, specifically related to human rights. During this session, we will take a closer look at the rights and freedoms of the Judiciary. The importance of the "separation of powers" into Executive, Legislature and Judiciary powers will also be discussed. We hope to bring more awareness about the importance of the independence of the Judiciary and share insights into how legal practitioners can timely identify risks to its independence. As legal professionals, it is our duty to stand up courageously for the principles of the rule of law. Come and see what you can do!
Registration to this session is free to all Polish legal practitioners under 45 years old and AIJA Half-Year Conference participants.
---