AIJA Christmas Dinner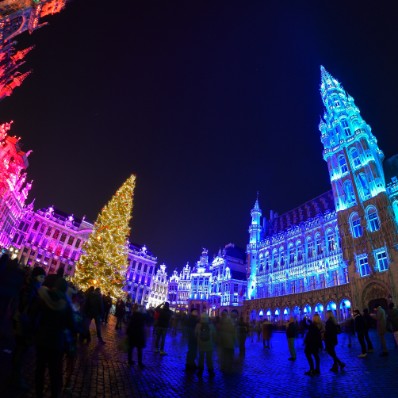 Brussels
14 December 2018
---
To end a spectacular 2018 full of memorable AIJA events and moments, join us in Brussels for our annual Christmas dinner.
Many of you have already enjoyed the sights of the city at our Annual Congress this Summer. It's now time to explore its magical 'Winter Wonders' atmosphere with a breathtaking light show, music and a stunning Christmas tree adorning the Grand Place, as well as plenty of colourful stalls filled with gifts ideas and seasonal specialties.
Date & time: Friday 14 December 2018 at 19.30
Dinner venue: La Manufacture - Rue Notre Dame du Sommeil 12 - 1000 Brussels
The Christmas dinner is open to members and non-members.
We look forward to seeing you there!

Best wishes,
The AIJA Team
---
Event fees
+ VAT if applicable

---

AIJA Christmas Dinner
70,00 €
70,00 €

---
---
Practical information
Ticket price
The price includes champagne aperitif, 3-course dinner & wine
Directions to the Manufacture
From the Airport
By Train: In the Brussels Airport passenger terminal, take the lift to -1 and buy the Airport City Express train ticket (8.80 € one way) at the ticket machines or ticket office. For Brussels, you may take any train at platform 1, 2 or 3. There are 4 direct trains per hour (h09 – h 24 – h 36 – h 51) with a journey time of about 15 minutes. Stop at Central Station.
By Taxi: Taxis are located just outside the arrival hall at the airport. Taxis are metered and the cost should be around 40-45.00 €. Travel time in taxi to the city centre is usually 30 min or more depending upon traffic.
From Central Station
Yoy may enjoy a nice 10-15 min walk up to the Sainte Catherine/Dansaert area passing by the Grand Place and Christmas market streets or opt for a short metro ride taking Line 1 (direction Gare de l'Ouest) or Line 5 (direction Erasme) getting off at the second stop 'Sainte Catherine'. Check the Map for your way to the Manufacture restaurant.
From South Station (Zuid/Midi) - Eurostar or Thalys
You may either take a train to go to Central Station or take the Tram/Pre-metro 3 (direction Esplanade) or 4 (direction Gare du Nord) for 3 stops and get off at Bourse/Beurs. A single ticket will cost you 2.10 € (single fare jump) and can be purchased at the ticket machines in the STIB/MIVB area. Once at Bourse/Beurs, il will take you 5-10 minutes walking to the Manufacture Restaurant. Check the Map.
Brussels Taxis phone numbers
Taxis vert: +32 2 349 349 49
Taxis bleu: +32 2 268 00 00
Uber is also available in Brussels
Accommodation in Brussels
Preferential rates are being negotiating with hotels in the city centre. More information coming soon.