Monopoly 2.0 - dealing with dominance in today's digital economy and life-sciences sectors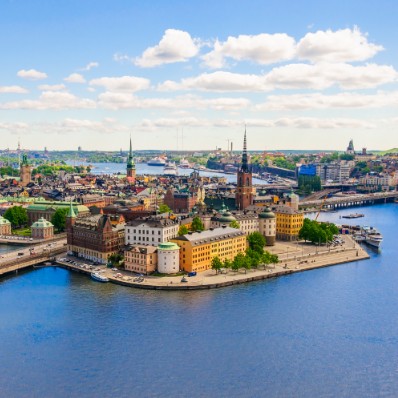 Stockholm
11 - 13 June 2020
---
In June 2020 Stockholm will host the AIJA conference titled 'Monopoly: 2.0, dealing with dominance in today's digital economy and life-sciences sectors'. This joint seminar organised by the AIJA Antitrust Commission in cooperation with the AIJA Healthcare & Life-Sciences Commission will focus on 'dominance' and its consequences, rethinking the concept and the definition of market power in a global and digital economy and in markets that are rapidly changing, in particular also addressing the life-sciences sector.
With great power comes great responsibility. This century old adagium is very much alive in antitrust policy and enforcement. The most recent developments will be tackled, including antitrust enforcers' approach to BigTech across the globe, platform-to-business relationships, the interplay between competition laws and privacy regulation, the rise of eco-systems as well as merger control developments.
The healthcare and life sciences break-out sessions will compare how important issues related to purchases of pharmaceutical products are handled around the world and use this unique opportunity to assess how competition law affects healthcare and life sciences.
Join us in Stockholm to learn and debate these trending topics! The academic programme will be complemented by a rich social schedule, with a chance to see Stockholm from the seaside and excellent opportunities to meet and see old and new friends.
---
AIJA Commissions

Antitrust
Healthcare and Life Sciences

---

Full programme Antitrust Track

Thursday 11 June 2020

Registration at the Clarion Hotel Sign

Address: Östra Järnvägsgatan 35, 111 20 Stockholm, Sweden

Welcome cocktails at the Clarion Hotel Sign
Address: Östra Järnvägsgatan 35, 111 20 Stockholm, Sweden


Optional bar and clubbing

Friday 12 June 2020

Registration at the Clarion Hotel Sign

Address: Östra Järnvägsgatan 35, 111 20 Stockholm, Sweden

Introduction to the Seminar by AIJA President

Seminar session 1: Monopoly 2.0 - Introduction to the game

Introduction: Academic background and introduction to the main challenges in rapidly evolving markets

Moderator:

Sofia Falkner,

Advokatfirman Hammarskiöld (Sweden)

Seminar session 2: Changing the rules of the (Monopoly) game? - Rethinking dominance and the concept of abuse, in particular in pharmaceuticals

Is the current legal framework sufficient to assess market power/ whether a monopoly exists, or do we need a new approach??
Where does disruption or innovation equal dominance?
Can we still apply traditional methods for the definition of markets that are innovative and rapidly changing or do we need sector-specific rules (in particular for pharmaceutical)?
What kind of behaviour may constitute an abuse of a dominant position?

Moderator:

Sebastian Janka

, Luther Rechtsanwaltsgesellschaft mbH

Seminar session 3: Monopoly in Life Sciences (Article 102 TFEU) – When you've got everything, you've got everything to lose

Narrow definition of markets for pharmaceutical products – is every innovative producer a dominant?
Pay-for-delay abuse of dominance
Market definition and dominance contra innovation and pipeline products
Practical aspects of producers of dominant drugs in the moment of patent expiration

Moderator:

Martin Abraham

, Abraham & Partneři

Seminar session 4.1: "Go to Jail" - Procedure, sanctions and remedies

The use of interim measures – pro's and con's
Is the current toolbox sufficient under Monopoly 2.0?

Moderator:

Johanna Svantesson

, DLA Piper

Optional bar and clubbing

Saturday 13 June 2020

Seminar session 5.1: Do we supervise the game sufficiently? - Regulating BigTech


How to regulate BigTech if not breaking them up
Regulation fuelling BigTech - the paradox
Competition instead of regulation - the free-market argument

Moderator:

Johan Wahlbom

, Vinge

Seminar session 6.1: Digital Monopoly - Data ownership and the platform economies

"New" competitive problems regarding platforms as two-sided markets / Access to data
Data protection as a new competitive concern for internet "giants" such as Facebook
Network effects 2.0: Mergers of platforms (e.g. Dating & Real Estate)

Responsible contact person:

Beatrice Stange

, Heuking Kühn Lüer Wojtek

Optional afternoon social program

Healthcare and Life Sciences Track

Thursday 11 June 2020

Registration at the Clarion Hotel Sign

Address: Östra Järnvägsgatan 35, 111 20 Stockholm, Sweden

Welcome cocktails at the Clarion Hotel Sign

Address: Östra Järnvägsgatan 35, 111 20 Stockholm, Sweden

Optional bar and clubbing

Friday 12 June 2020

Registration at the Clarion Hotel Sign

Address: Östra Järnvägsgatan 35, 111 20 Stockholm, Sweden

Introduction to the Seminar by AIJA President

Seminar session 1: Monopoly 2.0 - Introduction to the game

Introduction: Academic background and introduction to the main challenges in rapidly evolving markets

Moderator:

Sofia Falkner

, Advokatfirman Hammarskiöld (Sweden)

Seminar session 2: Changing the rules of the (Monopoly) game? - Rethinking dominance and the concept of abuse, in particular in pharmaceuticals

Is the current legal framework sufficient to assess market power/ whether a monopoly exists, or do we need a new approach??
Where does disruption or innovation equal dominance?
Can we still apply traditional methods for the definition of markets that are innovative and rapidly changing or do we need sector-specific rules (in particular for pharmaceutical)?
What kind of behaviour may constitute an abuse of a dominant position?

Moderator:

Sebastian Janka

, Luther Rechtsanwaltsgesellschaft mbH

Seminar session 3: Monopoly in Life Sciences (Article 102 TFEU) – When you've got everything, you've got everything to lose


Narrow definition of markets for pharmaceutical products – is every innovative producer a dominant?
Pay-for-delay abuse of dominance
Market definition and dominance contra innovation and pipeline products
Practical aspects of producers of dominant drugs in the moment of patent expiration

Moderator:

Martin Abraham

, Abraham & Partneři

Seminar session 4.2: Practical implications on the Medical Device Regulation (MDR)

Current status – what is in place and what is missing?
Update from the authorities
The death of small med-tech companies and start-ups?
How to mitigate risk in the yet uncertain fields
Brexit

Responsible contact person/Moderator:

Siri Mårtensson Hjälmberg

, Morris Law

Optional bar and clubbing

Saturday 13 June 2020

Seminar session 5.2: Purchasing pharmaceutical products – introductory session

I. Patient's legal right to free healthcare vs public interest on financial stability of the healthcare system (in the world of new super expensive pharmaceutical products)

a) Is there a limit on costs per patient, i.e. on his legal right to free healthcare?

b) Who decides?

c) Does the patient have a judicial recourse?

d) Do patients have access to pharmaceutical products without set reimbursement and/or maximal price? Under what circumstances?

II. Interventions of national drugs authorities into prices of pharmaceutical products - are pharmaceutical companies obliged to sell below their market prices, hurting their external pricing reference?

Responsible contact person:

Tímea Halkó

, Gedeon Richter Plc.

Seminar session 6.2: Purchasing pharmaceutical products – interactive session- mock constitutional trial

Patient in need of super expensive cure suing his public sick-fund

Optional afternoon social program
---
Practical information
Accommodation
Please book your room at Clarion Hotel Sign prior to 9 April 2020 via this form
Hotel address: Östra Järnvägsgatan 33, Norrmalm, 101 26 Stockholm, Sweden
Room Rates:
Standard single room including breakfast: 161€ / night
Superior single room including breakfast: 180€ / night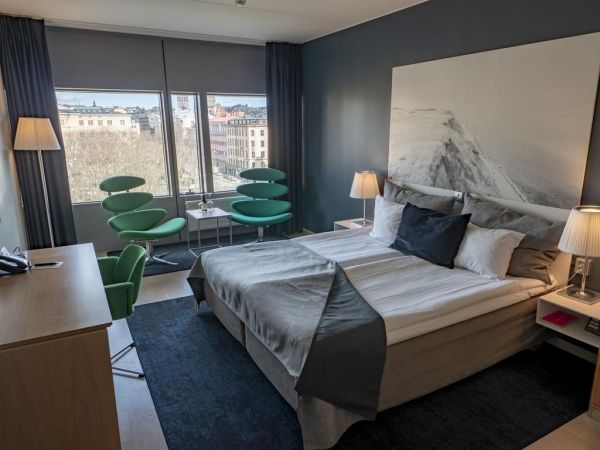 Organising Committee
Martin ABRAHAM
Abraham & Partneri, advokatni kancelar s.r.o. (CZECH REPUBLIC)
Sofia FALKNER
Advokatfirman Hammarskiöld & Co AB (SWEDEN)
Sophie GILLIAM
DLA Piper Nederland N.V. (NETHERLANDS)
Tímea HALKO
Gedeon Richter Plc. (HUNGARY)
Siri MåRTENSSON
Advokatfirman Morris AB (SWEDEN)
Boris OSTROUKHOV
ALRUD Law Firm (RUSSIAN FEDERATION)
Beatrice STANGE
Heuking Kühn Lüer Wojtek PartmbB (GERMANY)
Johanna SVANTESSON
Advokatfirma DLA Piper Sweden KB (SWEDEN)
Ewan TOWNSEND
Arnold & Porter (UNITED KINGDOM)
Johan WAHLBOM
Advokatfirman Vinge KB (SWEDEN)