Labour law annual conference // Annual litigation conference // Joint Session with the SCILL Commission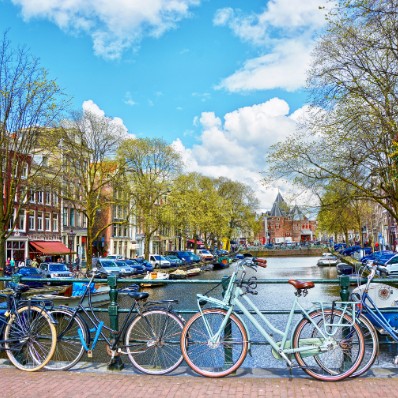 Amsterdam
29 - 31 October 2020
---
Amsterdam, the capital of a country where complex dispute resolution and alternative dispute resolution (ADR) have long been ingrained, has been chosen as the location of this exciting double seminar. It is often described as one of the greatest small cities in the world with its wonderful canals' system, architecture, parks and museums. Cycling enthusiasts will find themselves in heaven on earth in Amsterdam!
The Litigation and Labour Law Commissions are thrilled to invite you to the vibrant city of Amsterdam, offering two parallel sessions addressing litigation and labour law issues. Additionally participants will have the opportunity to attend a joint session organised by these Commissions together with the SCILL Commission which will focus on negotiations.
Litigation Annual Conference – How to use evidence to win your case and secure a fighting fund
The inaugural Litigation Annual Conference will focus on preparing for trial, gathering evidence, the methods employed in obtaining both factual and expert testimony (including the use of tactical interim applications. As well as the ways in which clients can secure a fighting fund, including harnessing third party funding for complex and cross-border proceedings.
The international panellists will debate and opine on the differing jurisdictional standards, including analysing how the new international chambers created in some jurisdictions evaluate evidence.
Labour Law Annual Conference – How to deal with employment issues efficiently and litigate in the best interest of the client
Employment relations have become increasingly complicated, with the volume of claims in an employment context (and the delays in resolving those claims) inevitably rising. Moreover, employment claims often involve many other business aspects stretching beyond the individual employment relationship such as protection of trade secrets, compliance issues (internal audits) and debt recovery.
Going to court might not always be the best way to resolve such complicated disputes. Now, more than ever, ways of ADR such as reconciliation, mediation and arbitration are to be considered next to traditional litigation. Attendees will be offered useful insights on ADR and how to practically implement these to obtain the best results for their clients as well as further "hot" topics concerning labour, employment and litigation.
Joint Session with the SCILL Commission
Moreover, the Litigation and Labour Law Commissions have teamed up with the SCILL Commission for an interactive joint session. All attendees are invited to join this session, which ultimately aims to hone the soft skills required for lawyers when dealing with clients and counterparties during negotiations, such as settlement negotiations.
***
We look forward to seeing you all from Thursday, 29 October 2020 to Saturday, 31 October 2020 in Amsterdam, for what promises to be a riveting Conference!
---
AIJA Commissions

Labour Law
Litigation
Skills, Career, Innovation, Leadership and Learning (SCILL)
---
Become a sponsor
If you are interested in becoming a sponsor, please fill out the form*.
You can download the sponsorship brochure after submitting this form.
* Filling out this form does not obligate you to become a sponsor.
---
Organising Committee
Kato AERTS
Lydian (BELGIUM)
Giovanni ANGLES
Shook Hardy & Bacon LLP (UNITED STATES)
Francesca DALLA VOLTA
Brown Rudnick LLP (UNITED KINGDOM)
Michelle KREKELS
bureau Brandeis (NETHERLANDS)
Laura MANZ
Kellerhals Carrard (SWITZERLAND)
Stefan MUELLER
Wenger & Vieli (SWITZERLAND)
Kajal PATEL
Cooke, Young & Keidan LLP (UNITED KINGDOM)
Anna Katharina RADSCHEK
Graf & Pitkowitz Rechtsanwälte GmbH (AUSTRIA)
Pierre-Yves SAMSON
Soffal (FRANCE)
Sanne VAN RUITENBEEK
Pallas Advocaten (NETHERLANDS)
Lukas WIESER
zeiler.partners Rechtsanwälte GmbH (AUSTRIA)