Transnational insolvency and external finance opportunities in distressed companies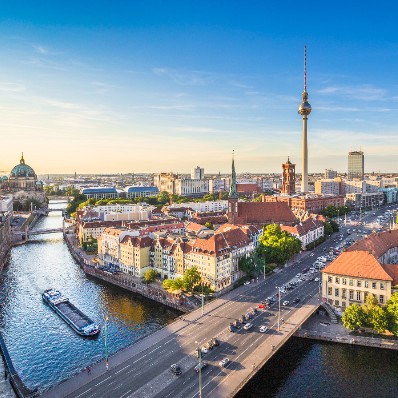 Berlin
15 - 17 October 2020
Add to Outlook / iCal calendar Add to Google calendar
---
The Insolvency Law Commission is delighted to invite you to join its annual seminar that will take place in the vibrant city of Berlin from 15 to 18 October 2020 entitled "Cross-border insolvency: External finance opportunities in distressed companies and the involvement of States".
In a multi-jurisdictional economic environment, distressed companies attract the attention of local and foreign investors that see financing of a restructuring process as a business opportunity. Acquisition of assets, takeover of controlling stakes and long-term loans are becoming even more common in an environment where restructuring is far distant from liquidation. In this business context, the more difficulties are dealt by the external funders with upstream, the higher the rate of turnaround may be.
In parallel, the recovery of companies has also attracted the attention of States, seeking to preserve local enterprises, its workforce and the constant generation of taxes. States have often been involved in the restructuring processes, by increasingly providing various favorable legal tools that may be used to recover companies in distress and avoid liquidation. This often includes the creation of incentives for external funders, the granting bridge loans and the undertaking of financial obligations. Although well intentioned, these practices can run counter to European rules on State aids.
At the seminar, speakers will discuss the opportunities of access to external financing for distressed companies and their creditors. They will moot the best strategies for the financing party to ensure a profitable investment and to minimize the risks. In addition, the panelists will address the advantages and drawbacks of the increasing involvement of States in reorganization proceedings. One session of the seminar will be held in cooperation with the International Arbitration Commission and will be aimed at discussing a topic cutting across both commissions.
Berlin is one of the European capitals of culture and nightlife: participants will have the chance to enjoy a rich social program that will complement the academic sessions.
---
AIJA Commissions

---

Full programme Insolvency seminar

Friday 16 October 2020

Introduction to the seminar by AIJA President and opening speech

Coffee break

The development of pre-insolvency proceedings. Tools and strategy to foresee a distress situation before it escalates to insolvency.

Business opportunities arising out of insolvency proceedings.

Lunch

Involvement of States in support to distressed companies after Coronavirus.

Recent developments of measures for foreign investors to take over distressed companies.

Coffee break

Debate addressing confidentiality of pre-insolvency proceedings. Balance between the confidentiality and good faith in doing business.

Saturday 17 October 2020

How to convince creditors and investors about the future of that specific business under reorganization?

Coffee break

Joint session – arbitration & insolvency

Lunch
---
Become a sponsor
If you would like to receive more information about the sponsorship opportunities for this event, please fill out the form* and we will contact you in the coming days.
* Filling out this form does not obligate you to become a sponsor.
---
Organising Committee
Elaina BAILES
Stewarts Law LLP (UNITED KINGDOM)
Giuseppe SALSARULO
Donativi e Associati (ITALY)
Marine SIMONNOT
UGGC AVOCATS (FRANCE)