Virtual coffee with the AIJA President #17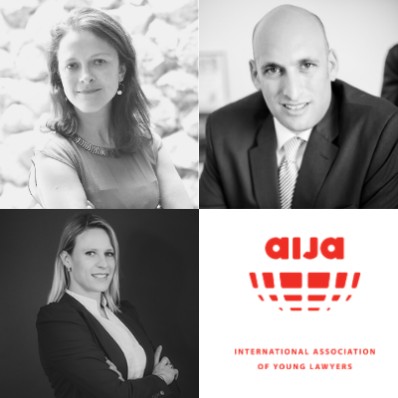 Online
23 July 2020
15:00
- 15:30 CEST
---
July's Virtual Coffee series will celebrate our association's geographic diversity and focus on strategic growth regions.
Please join an informal conversation with Benjamin Leventhal and Aline von During.
They will discuss:
AIJA's growth in the Middle East: what is attractive about the association for lawyers in the Middle East? What can we do to attract new members in the future?
Your reflections on diversity and inclusion in the legal profession in the Middle East.
The impact of the global Black Lives Matter movement in the Middle East.
Don't miss this interesting virtual coffee on Thursday 23 July at 15:00 Brussels time, 14:00 London time, 16:00 Tel Aviv time, 17:00 Dubai time, 09:00 NYC time, 21:00 Hong Kong time.
How to join
Open to everyone. To join, click here.
Speakers
Benjamin Leventhal is a Litigation Partner at SGL Siegel-Goldshmidt & Leventhal in Israel. He practice commercial litigation and arbitration in the international arena as well as in the domestic jurisdiction of Israel. He believes that the practice of litigation requires passion for the profession and
Benjamin presides, inter alia, as an ethics disciplinary judge in the National Disciplinary Court of the Israeli Bar. He is a LLM graduate in commercial law at the Tel Aviv University.

Aline is a Swiss qualified Lawyer, based in Dubai (UAE) since 2014. With about 11 years of experience advising on tax and structuring matters, she has advised numerous high net worth individuals, on international wealth and estate planning as well as tax matters. She has also advised a wide range of entrepreneurs to major international corporations and financial institutions on corporate structuring, commercial contracts and international tax planning strategies. She worked as Senior Associate for M/Advocates of Law, a boutique Law Firm in Dubai, which she left in 2018 to join and support several start-ups in the region as well as the Family Business in Switzerland, advising on legal and operational matters as an independent consultant.
---