Real Estate Commission Day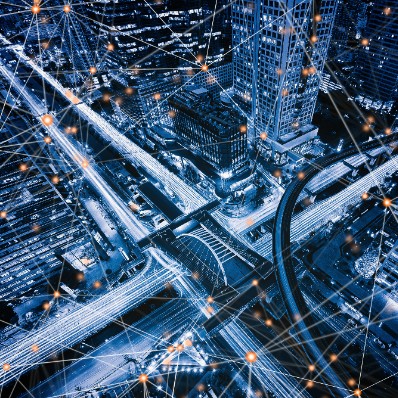 Online
12 November 2020
13:00
- 18:15 CET
---
On 12 November 2020 the AIJA Real Estate Commission is having its first virtual Commission Day. With this new format, we will combine both scientific content and social parts.
The overall title for the scientific interventions is Real Estate and Digitalisation.
Johannes Meyer-Myklestad (our Vice-President, Board Director of buildingSMART Norway and partner at the law firm Selmer AS, Oslo) is in charge of the first presentation titled "Efficient and Digital Project Development Methodology and Construction". Digitalization is changing the way we develop and build our construction projects. Through the use of BIM and new project development methodology (i.e. Virtual Design Construction), all parties in construction projects are collaborating earlier (early involvement) and more efficiently. Johannes will present how these concepts fit together and how they may be managed in tomorrow's construction contracts.
The second scientific intervention will host a panel discussing "Digitalization in real estate law: 100% digital and paper-less real estate transactions". Thomas Seeber (partner at law firm Kunz Wallentin; AIJA Executive Committee member; founder and CEO of Realest8 Technologies) will lead the panel. Austria has just recently experienced the first 100% digital real estate transaction: no notary acts, no physical presence, only computers needed. Listen to how COVID-19 legislation has helped quicken the process to an entirely digital act, instead of lots of paperwork and meetings at the notary's. The panel will also discuss similar developments in other countries.
Between the presentations, we will have our Commission meeting. Even though COVID-19 is still holding its grip on the world, we are confident that 2021 will allow AIJA to host at least some physical events, especially including the Annual Congress in Zurich and our Commission's seminar on "Construction Litigation" (joint-seminar with the Litigation commission). We will discuss our contribution to these events.
Our commission day will conclude with a virtual social gathering. Depending on the number of participants, it will be either a speed dating or a gathering in a virtual conference room.
More information on the sessions, speakers and schedule under the programme section of this page.
Please fill in this form if you want to attend any part of our social programme.
Organising Committee
Johannes Meyer-Myklestad, Advokatfirmaet Selmer AS
Bernd Hauck, Kellerhals Carrard
All academic sessions are recorded and shared in the Resource Centre the week after the events.
---
This event takes place during: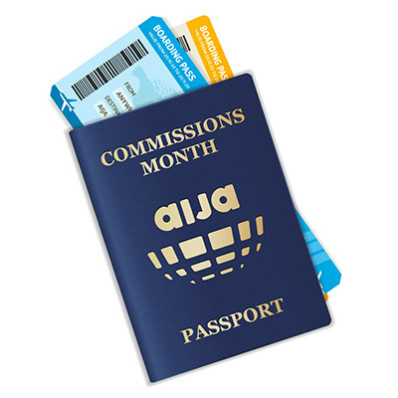 AIJA Commissions Month
20 October - 20 November 2020
---
AIJA Commissions

---

Programme - Real Estate Commission Day

Thursday 12 November 2020

Welcome address by the AIJA President and the Real Estate Commission President


Speakers

:

François Barré

, AzamDarley, France

Bernd Hauck

, Kellerhals Carrard, Switzerland

Efficient and digital project development methodology and construction


Digitalisation is changing the way we develop and build our construction projects. Through the use of BIM and new project development methodology (i.e. Virtual Design Construction), all parties in construction projects are collaborating earlier (early involvement) and more efficiently. Johannes will present how these concepts fit together and how they may be managed in tomorrow's construction contracts.

Speaker

:

Johannes Meyer-Myklestad

, Selmer AS, Norway

Digitalisation in real estate law: 100% digital and paper-less real estate transactions

Thomas Seeber (partner at law firm Kunz Wallentin; AIJA Executive Committee member; founder and CEO of Realest8 Technologies) will lead the panel.

Austria has just recently experienced the first 100% digital real estate transaction: no notary acts, no physical presence, only computers needed. Listen to how COVID-19 legislation has helped quicken the process to an entirely digital act, instead of lots of paperwork and meetings at the notary's. The panel will also discuss similar developments in other countries.


Moderator

:

Thomas Seeber

, Kunz Wallentin, Austria

Speakers

:

Sophie Martinetz

, FUTURE-LAW, Austria

Matthias Lichtenthaler

, Federal Computing Center Austria (Bundesrechenzentrum), Austria
---
Organising Committee
Inka KNAPPERTSBUSCH
CMS Hasche Sigle P. v. RAe u. StB mbB (GERMANY)
Agata ADAMCZYK
Adamczyk, Liber & Współpracownicy (POLAND)
Kato AERTS
Lydian (BELGIUM)
Cherry ALMEIDA
Caland Advocaten (NETHERLANDS)
Giovanni ANGLES
Shook Hardy & Bacon LLP (UNITED STATES)
Chris ATKINSON
LK Law LLP (UNITED KINGDOM)
Ferenc BALLEGEER
FB-tax (BELGIUM)
Luana BARROS
Montaury Pimenta, Machado & Vieira de Mello Advogados (BRAZIL)
Marc BUCHMANN
Fischer Ramp Buchmann ltd (SWITZERLAND)
Alisa BURKHARD
FlyingLawyers (SWITZERLAND)
Davide CANEPA
STUDIO LEGALE MORDIGLIA (ITALY)
Daria CAPOTORTO
Tonucci & Partners (ITALY)
Gustavo COELHO
Bastilho Coelho Advogados (BRAZIL)
Silvia DAHLBERG
Advokatfirman Vinge KB (SWEDEN)
John DAVIES
Farrer & Co (UNITED KINGDOM)
Jeroen DE CONINCK
Advocatenkantoor De Coninck (BELGIUM)
Jérôme DEBRAS
LEGALIM (FRANCE)
Carlos Federico DELRAZO OCHOA
Carvajal y Machado, S.C. (MEXICO)
Liesbet DEMASURE
(BELGIUM)
Marika DEVAUX
MAAT avocat (FRANCE)
Bérangère DIOT
Cabinet d'avocats CADIOU BARBE LAROQUE (FRANCE)
Lauren EVANS
Kingsley Napley LLP (UNITED KINGDOM)
Adam FLACKS
LK Law LLP (UNITED KINGDOM)
Hannah FRY
39 Essex Chambers' Commercial and Construction Team (UNITED KINGDOM)
Inga GEORGE
boesling IP Rechtsanwälte PartG mbB (GERMANY)
Bruno GUARNIERI
Farroco Abreu Advogados (BRAZIL)
Bernd HAUCK
Kellerhals Carrard Basel KlG (SWITZERLAND)
Nicolas HERREN
Pestalozzi Attorneys at Law Ltd (SWITZERLAND)
Hendrikje HERRMANN
Esprit Europe GmbH (GERMANY)
Audrey JARRETON
Stibbe Avocats (LUXEMBOURG)
Rainer KASPAR
PHH Rechtsanwälte GmbH (AUSTRIA)
Katarzyna KUZMA
Domanski Zakrzewski Palinka sp.k. (POLAND)
Sophie LENS
ALTIUS (BELGIUM)
Laura MANZ
Kellerhals Carrard (SWITZERLAND)
Eliseo M. MARTíNEZ
Eliseo M. Martínez (SPAIN)
Giorgia MASSARO
Avv. Giorgia Massaro - LegLegal (ITALY)
Edvinas MESKYS
Lietuvos jaunuju advokatu asociacija (LITHUANIA)
Johannes MEYER-MYKLESTAD
Advokatfirmaet Selmer AS (NORWAY)
Anda MIZE
Eleving Vehicle Finance, AS (LATVIA)
Stefan MUELLER
Wenger Vieli AG (SWITZERLAND)
Katie NEWBURY
Kingsley Napley LLP (UNITED KINGDOM)
Ansam OKBANI
RICHEMONT DELVISO (FRANCE)
Alessandro PACI
RP Legal & Tax Associazione Professionale (ITALY)
Krzysztof PAWLAK
Schoenherr Halwa sp.k. (POLAND)
Armando PERNA
Pozzi&Partners (ITALY)
Jacopo PIEMONTE
De Berti Jacchia (ITALY)
Lars RAEDSCHELDERS
Fieldfisher LLP (BELGIUM)
Martin RAUBER
Eversheds Sutherland Ltd.. (SWITZERLAND)
Eliana RIVERA
Lacco S.A.S. (COLOMBIA)
Pierre-Yves SAMSON
Zschunke Avocats/ Rechtsanwälte (FRANCE)
Christian SAUER
BCLP (FRANCE)
Thomas SEEBER
Kunz Wallentin Rechtsanwälte GmbH (AUSTRIA)
Claire SHEPHERD
Travers Smith LLP (UNITED KINGDOM)
Malini SKANDACHANMUGARASAN
Doyle Clayton (UNITED KINGDOM)
Eleni SKOUFARI
Zepos & Yannopoulos Law Firm (GREECE)
Sharaf SULTAN
(CANADA)
Charlotte TREGUNNA
Peters & Peters (UNITED KINGDOM)
Sanne VAN RUITENBEEK
Pallas Advocaten (NETHERLANDS)
Julie WARNECKE
M&S Law S.à r.l. (LUXEMBOURG)
Dirk WIEGANDT
Hanefeld Rechtsanwälte (GERMANY)
Lukas WIESER
ZEILER FLOYD ZADKOVICH (AUSTRIA)
Clemens WILLVONSEDER
Binder Grösswang Rechtsanwälte GmbH (AUSTRIA)
Christopher WOLTERS
Blomstein Part mbB (GERMANY)