International Private Clients and Family Law Commission Day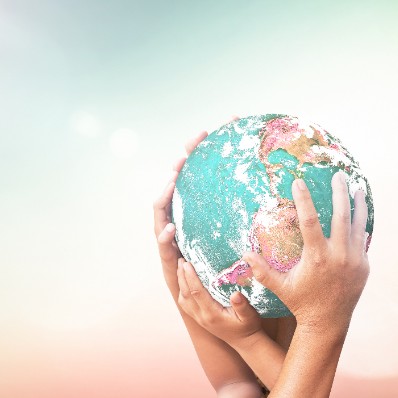 Online
16 November 2020
13:20
- 19:30 CET
---
International Relations[hips]
In these difficult times, the International Private Clients and Family Law Commission are putting international relationships under the spotlight – both those of our clients and our own as international lawyers.
Session 1 – The end of the world as we know it? A private client update from East to West
It has been a tumultuous year for private clients and their advisors all over the world. Speakers from opposite ends of the globe and from countries where private clients face unique challenges – China, Russia and the US – will speak in a round table format about challenges and opportunities private clients have faced during this unprecedented year and how they will impact business in the years to come, including:
Covid-19: What is the impact on private clients and the advice we give them?
Political change: What trends are emerging as a result?
Investment: Are we now focussed on safeguarding assets? Where is real estate still a sound proposition?
Relocation: What is new, or rather, what is stable?
Session 2 – Partnerships in a pandemic
In this panel session, AIJA looks beyond marriage and across the globe to explore:
What types of relationships are legally recognised in various jurisdictions;
What are their effects (compared to marriage) and how do they end?
Are foreign relationships/partnerships and their dissolution abroad recognised in your country?
We will also be discussing what challenges and changes family lawyers have been facing as a result of the pandemic.
We will also be meeting together for a Commission meeting to discuss the year ahead (and how we intend to continue to meet together virtually until we can be together in person), as well as for an exciting new social event – a Pub Quiz (with an international twist)!
We look forward to seeing you soon!
More information on the schedule and the speakers under the programme section of this page
Organising Committee
John Davies, Farrer & Co
Alisa Burkhard, Altenburger Ltd legal + tax
Bérangère Diot, Cabinet d'avocats CADIOU BARBE LAROQUE
Lauren Evans, Kingsley Napley LLP
All academic sessions are recorded and shared in the Resource Centre the week after the events.
---
This event takes place during: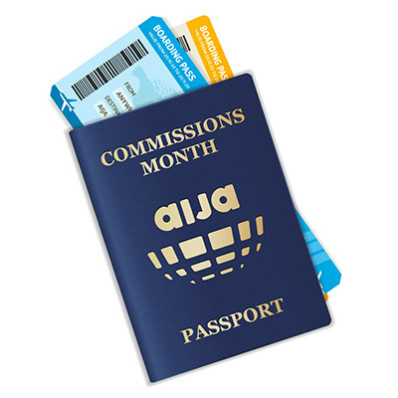 AIJA Commissions Month
20 October - 20 November 2020
---
AIJA Commissions

International Private Clients and Family Law

---

Programme - International Private Clients and Family Law Commission Day

Monday 16 November 2020

Welcome Address by the AIJA President François Barré

Introduction and Academic Session 1: The end of the world as we know it? A private client update from East to West

The end of the world as we know it? A private client update from East to West


It has been a tumultuous year for private clients and their advisors all over the world. Speakers from opposite ends of the globe and from countries where private clients face unique challenges – Hong Kong, Russia and the USA – will speak in a round table format about how their private client practice has changed during this unprecedented year, and how it will evolve in the years to come:

Covid-19: What is the impact on private clients and the advice we give them?
Political change: What effects does it have on private clients?
Investment: Only safeguarding assets, or new trends in investment?
Relocation: What is new, or rather, what is stable?

Moderator

:

Roman Walker

, Executive Director, 1875 Finance, Switzerland

Speakers

:

David Gershel

, Attorney at Law, Withers Worldwide, New York, USA

David counsels high-net-worth individuals, multi-jurisdictional families, closely-held businesses, and fiduciaries on U.S. and international tax, wealth management, estate, trust, succession and asset protection planning. This often includes strategic planning related to income and transfer taxation, U.S. and non-U.S. trusts, tax-efficient, cross-border investment structures, and pre-immigration planning. He previously worked in the international tax and wealth planning group of an international law firm based in Zurich.

Ekaterina Vasina

, Attorney at Law, Alrud, Moscow, Russian Federation

Ekaterina is a Senior Associate in the Private Clients Practice in ALRUD. Ekaterina successfully advises and represents clients' interests in complicated cross-border projects on divorce matters, division of the community property between spouses, custody of the children, structuring and protection of family assets (both Russian and foreign); she is involved in estate planning matters, trusts and foundations establishment for Russian HNWIs, drafting of wills, nuptial contracts, child arrangement agreements, represents the clients in the Russian state courts. She is a member of IBA and a Fellow at International Academy of Family Lawyers

Lisa Wong

, Attorney at Law, Boase Cohen & Collins, Hong Kong

Lisa is a core member of the firm's Family Law team where she focuses on all aspects of matrimonial law. Given her experience in handling complex, multi-jurisdictional and sometimes high-conflict cases, she understands the importance providing private clients with a comprehensive range of legal services arising from the family context.

Academic Session 2 - Partnerships in a pandemic

In this panel session, AIJA looks beyond marriage and across the globe to explore:

What types of relationships are legally recognised in various jurisdictions;
What are their effects (compared to marriage) and how do they end?
Are foreign relationships/partnerships and their dissolution abroad recognised in your country?

We will also be discussing what challenges and changes family lawyers have been facing as a result of the pandemic.

Moderators

:

John Davies

and

Lauren Evans

Speakers:

Suvir SIDHU

, Suvir Sidhu, India

Anton MALTSEV

, Baker & McKenzie, Russia

Fernanda MACHADO

, Dauro Schettino Advogados, Brazil

Eleni SKOUFARI

, Zepos & Yannopoulos, Greece

Vanessa NDOUMBE NKOTTO

, BRS Avocats, Switzerland

Jennifer WILKIE

, Brodies, United Kingdom

Caoimhe SYKES

, Irwin Mitchell, United Kingdom

Bérangère DIOT

, Cadiou & Barbe, France
---
Organising Committee
Inka KNAPPERTSBUSCH
CMS Hasche Sigle P. v. RAe u. StB mbB (GERMANY)
Agata ADAMCZYK
Adamczyk, Liber & Współpracownicy (POLAND)
Kato AERTS
Lydian (BELGIUM)
Cherry ALMEIDA
Caland Advocaten (NETHERLANDS)
Giovanni ANGLES
Shook Hardy & Bacon LLP (UNITED STATES)
Chris ATKINSON
LK Law LLP (UNITED KINGDOM)
Ferenc BALLEGEER
FB-tax (BELGIUM)
Luana BARROS
Montaury Pimenta, Machado & Vieira de Mello Advogados (BRAZIL)
Marc BUCHMANN
Fischer Ramp Buchmann ltd (SWITZERLAND)
Alisa BURKHARD
FlyingLawyers (SWITZERLAND)
Davide CANEPA
STUDIO LEGALE MORDIGLIA (ITALY)
Daria CAPOTORTO
Tonucci & Partners (ITALY)
Gustavo COELHO
Bastilho Coelho Advogados (BRAZIL)
Silvia DAHLBERG
Advokatfirman Vinge KB (SWEDEN)
John DAVIES
Farrer & Co (UNITED KINGDOM)
Jeroen DE CONINCK
Advocatenkantoor De Coninck (BELGIUM)
Jérôme DEBRAS
LEGALIM (FRANCE)
Carlos Federico DELRAZO OCHOA
Carvajal y Machado, S.C. (MEXICO)
Liesbet DEMASURE
(BELGIUM)
Marika DEVAUX
MAAT avocat (FRANCE)
Bérangère DIOT
Cabinet d'avocats CADIOU BARBE LAROQUE (FRANCE)
Lauren EVANS
Kingsley Napley LLP (UNITED KINGDOM)
Adam FLACKS
LK Law LLP (UNITED KINGDOM)
Hannah FRY
39 Essex Chambers' Commercial and Construction Team (UNITED KINGDOM)
Inga GEORGE
boesling IP Rechtsanwälte PartG mbB (GERMANY)
Bruno GUARNIERI
Farroco Abreu Advogados (BRAZIL)
Bernd HAUCK
Kellerhals Carrard Basel KlG (SWITZERLAND)
Nicolas HERREN
Pestalozzi Attorneys at Law Ltd (SWITZERLAND)
Hendrikje HERRMANN
Esprit Europe GmbH (GERMANY)
Audrey JARRETON
Stibbe Avocats (LUXEMBOURG)
Rainer KASPAR
PHH Rechtsanwälte GmbH (AUSTRIA)
Katarzyna KUZMA
Domanski Zakrzewski Palinka sp.k. (POLAND)
Sophie LENS
ALTIUS (BELGIUM)
Laura MANZ
Kellerhals Carrard (SWITZERLAND)
Eliseo M. MARTíNEZ
Eliseo M. Martínez (SPAIN)
Giorgia MASSARO
Avv. Giorgia Massaro - LegLegal (ITALY)
Edvinas MESKYS
Lietuvos jaunuju advokatu asociacija (LITHUANIA)
Johannes MEYER-MYKLESTAD
Advokatfirmaet Selmer AS (NORWAY)
Anda MIZE
Eleving Vehicle Finance, AS (LATVIA)
Stefan MUELLER
Wenger Vieli AG (SWITZERLAND)
Katie NEWBURY
Kingsley Napley LLP (UNITED KINGDOM)
Ansam OKBANI
RICHEMONT DELVISO (FRANCE)
Alessandro PACI
RP Legal & Tax Associazione Professionale (ITALY)
Krzysztof PAWLAK
Schoenherr Halwa sp.k. (POLAND)
Armando PERNA
Pozzi&Partners (ITALY)
Jacopo PIEMONTE
De Berti Jacchia (ITALY)
Lars RAEDSCHELDERS
Fieldfisher LLP (BELGIUM)
Martin RAUBER
Eversheds Sutherland Ltd.. (SWITZERLAND)
Eliana RIVERA
Lacco S.A.S. (COLOMBIA)
Pierre-Yves SAMSON
Zschunke Avocats/ Rechtsanwälte (FRANCE)
Christian SAUER
BCLP (FRANCE)
Thomas SEEBER
Kunz Wallentin Rechtsanwälte GmbH (AUSTRIA)
Claire SHEPHERD
Travers Smith LLP (UNITED KINGDOM)
Malini SKANDACHANMUGARASAN
Doyle Clayton (UNITED KINGDOM)
Eleni SKOUFARI
Zepos & Yannopoulos Law Firm (GREECE)
Sharaf SULTAN
(CANADA)
Charlotte TREGUNNA
Peters & Peters (UNITED KINGDOM)
Sanne VAN RUITENBEEK
Pallas Advocaten (NETHERLANDS)
Julie WARNECKE
M&S Law S.à r.l. (LUXEMBOURG)
Dirk WIEGANDT
Hanefeld Rechtsanwälte (GERMANY)
Lukas WIESER
ZEILER FLOYD ZADKOVICH (AUSTRIA)
Clemens WILLVONSEDER
Binder Grösswang Rechtsanwälte GmbH (AUSTRIA)
Christopher WOLTERS
Blomstein Part mbB (GERMANY)