Half-Year May Conference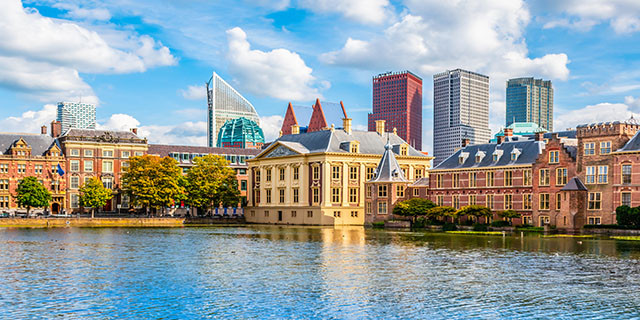 The Hague
24 May
12:00 CEST

- 27 May 2023

23:30 CEST

Add to Outlook / iCal calendar Add to Google calendar
---
What better place than The Hague to organise a conference on Human Rights and the growing importance of ESG in international business (and) law. We are excited to invite you to The Hague for the 2023 Half-Year May Conference of AIJA. In The Hague, ten thousands of people are working every day towards a better, safer and more secure world. With the Peace Palace at the centre of it all, The Hague truly is The International City of Peace and Justice also known for the International Law, or as Former United Nations Secretary-General Boutros Boutros-Ghali called it the 'legal capital of the world'. The Hague has a deserving reputation of prestige, stature and influence. It is home to the Dutch Royal Family, the Parliament, over 160 NGOs International organisations, United Nations, 120 embassies and numerous courts such as the International Court for Arbitration, International Criminal Court, International Court of Justice.
The Hague offers a surprising and refreshing diversity. Historic and modern architecture harmoniously interlocks in the charming city centre. You might also be surprised by the city's playful side – with its beautiful 11 km long sandy beach, promenade, bars, restaurants, museums and a vibrant cultural scene, something that all the visitors love to discover. In and around The Hague you will find a vast network of organisations and initiatives in the fields of law, human rights and peace and justice, such as Clingendael – a renowned think-tank and expertise centre, NATO CIMIC Centre of Excellence, Centre for Innovation – Leiden University, The Hague Institute for Innovation of Law (HiiL) and The Hague Humanity Hub. Just to name a few.
The conference will feature two academic tracks: one led by the International Arbitration commission, the other by the SCILL commission and the International Business Law commission.
We truly believe The Hague will provide a great stage for a memorable AIJA Half-Year May Conference to learn, network and share in the city during the day or at the beach in the evening sun. We look forward to welcoming both AIJA members and newcomers to The Hague in 2023!
---
AIJA Commissions

International Arbitration
International Business Law
International Private Clients and Family Law
Skills, Career, Innovation, Leadership and Learning (SCILL)
---