The Crypto Revolution: A dive into the world of cryptocurrencies, blockchains and NFTs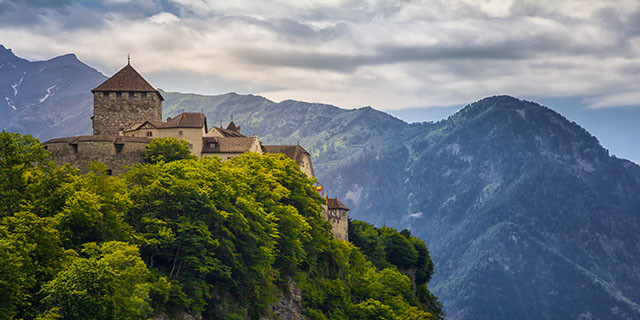 Vaduz
28 September
16:00 CEST

- 30 September 2023

14:00 CEST

Add to Outlook / iCal calendar Add to Google calendar
---
With its Blockchain Act of 2018, Liechtenstein is the first country to have comprehensive regulation of the token economy. We therefore couldn't think of a better location to hold the 2023 Commercial Fraud and IP/IT & TMT Seminar than Liechtenstein's capital Vaduz.
This seminar will be jointly hosted by the Commercial Fraud Commission and the IP/IT & TMT Commission.
The academic programme will cover a deep range of topics around cryptocurrencies, blockchains and NFTs relevant to a number of practice areas, with a focus on Commercial Fraud and IP. A kick-off session will cover the technicalities, with subsequent sessions, focusing on regulatory aspects including the governmental regulation of cryptocurrencies and tax implications. We will take a closer look at the Cryptoqueen case as well as analyse the essence and value of NFTs. Finally, true to the motto "What to do when things go South?", we will answer questions such as who can bring claims relating to crypto assets and against whom such claims can be brought, as well as how courts treat crypto assets. Last but not least, we will dive into the topic of asset tracing, the use of mixers and money laundering.
Save the date and stay tuned for this event in the lovely principality of Liechtenstein to join the AIJA Crypto revolution!
---
AIJA Commissions

Commercial Fraud
Intellectual Property, Technology, Media, and Telecommunications
---
Become a sponsor
If you are interested in becoming a sponsor, please fill out the form*.
You can download the sponsorship brochure after submitting this form.
* Filling out this form does not obligate you to become a sponsor.
---
Organising Committee
Judith DE BOER
Hertoghs advocaten-belastingkundigen (NETHERLANDS)
Eliane HAAS
Kellerhals Carrard (SWITZERLAND)
Judith HASLER
Ospelt & Partner (LIECHTENSTEIN)
Evelina LEVENSON
Rittershaus Rechtsanwälte Partnerschaftsgesellschaft mbB (GERMANY)
Thomas NÄGELE
Nägele Rechtsanwälte GmbH (LIECHTENSTEIN)
Michelle WIESNER-LAMETH
act AC Tischendorf Rechtsanwälte Partnerschaft mbB (GERMANY)