The Silicon Savannah: Emerging Trends, Doing Business in (and with) Kenya and Africa's Tech Ecosystem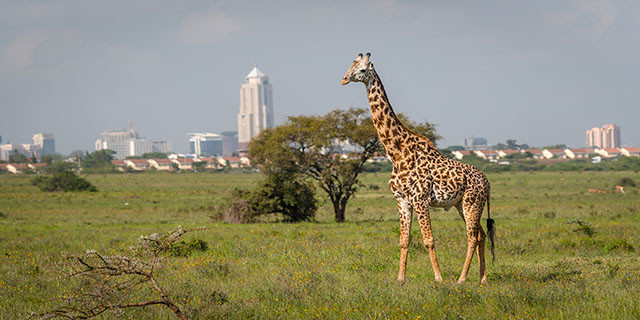 Nairobi
22 March
16:00 CET

- 24 March 2023

14:00 CET

Add to Outlook / iCal calendar Add to Google calendar
---
KENYA: a beautiful country in East Africa of over 56 million people, is not only known for the Big Five and the Great Wildebeest Migration, its world record-breaking athletes, its rich biodiversity, award-winning white sand beaches, and great safari destinations, but has also become not only a regional powerhouse in East Africa but for the wider African continent and Middle East and Africa (MEA) region as a whole.
Particularly, its capital and largest city, Nairobi, is even dubbed "Silicon Savannah" due to its strong tech ecosystem, acting as a regional hub. Both multinational companies (MNCs), and those specifically in the tech and fintech sphere, have made strong investments in the country, boosting foreign direct investment (FDI) in it too. It is in fact said that Kenya is the cradle of mobile money (mobile phone-based money payments/transactions), thanks to M-Pesa.
It may come as no surprise that AIJA's very first African seminar will take place right in the epicentre of it all, the green city in the sun, Nairobi!
From 22 to 24 March 2023, AIJA will gather local, regional and international lawyers, in-house counsels, tech professionals and investors (VCs, PE funds) who are personally or through their clients involved in the tech industry, to network, learn and discuss latest trends in law, tech, sustainability, funding and industry best practices.
Come join us in Nairobi on a magical trip through the Silicon Savannah vibrant legal and tech scene and best global practices that foster inclusive and sustainable business practices.
---
AIJA Commissions

Environmental and Energy Law
International Business Law
---
Become a sponsor
If you are interested in becoming a sponsor, please fill out the form*.
You can download the sponsorship brochure after submitting this form.
* Filling out this form does not obligate you to become a sponsor.
---
Organising Committee
David DIRIS
Kocks & Partners (BELGIUM)
David FRØLICH
EY LAW Denmark (DENMARK)
Paola FUDAKOWSKA
TRIAL International (SWITZERLAND)
Arpad GERED
Maybach Görg Lenneis Geréd Rechtsanwälte GmbH (AUSTRIA)
Wangoko NJOROGE
Wangoko & Company Advocates (KENYA)
Evelyne NZUKI
MN LEGAL (MBULA NZUKI & ASSOCIATES) (KENYA)
Josephine OYOMBE
J. Oyombe & Company Advocates (KENYA)
Samkia Duga TITANJI
SCPA DUGA & Co. Law Firm (CAMEROON)