AIJA News
Traineeships with ELSA
10 December 2013
AIJA is now partner of ELSA, European Law Students Association.
AIJA members are providing traineeships in France, India and Italy. A great opportunity for students to get familiar with international law and multicultural settings as well as for AIJA to be even more known among young generations of future lawyers.


---
The German Bar Association talks about AIJA
04 December 2013
German speakers will definitely be glad to read this article about AIJA appeared on the official publication of DAV, German Bar Association, International Section. Not a surprise that our dear Julia Blind won the award as AIJA Best National Representative this year. Danke schön Julia! Click here to read the article


---
AIJA appoints Swiss Lawyer as new President
02 October 2013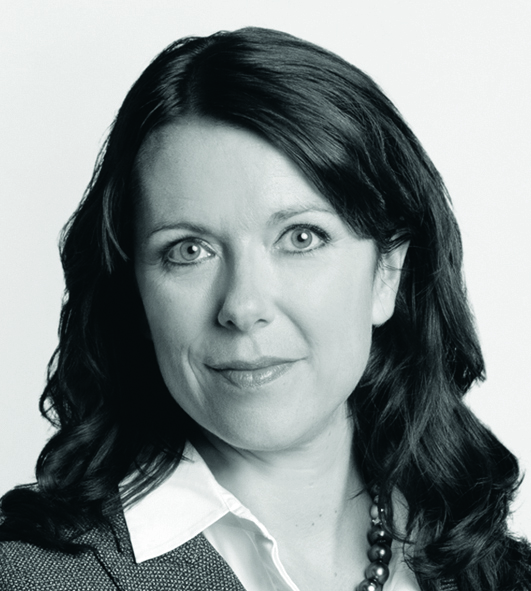 Anita Schläpfer, Partner of Schellenberg Wittmer AG in Zurich, has been appointed the new President of AIJA, the leading global association for young lawyers.
The 51st Annual Congress brought together over 380 lawyers from around the world in Buenos Aires. It is only the second time in over 50 years an AIJA congress has taken place in South America, a continent where lawyers are increasingly internationalising their own practices. The attendance list included over 100 lawyers from the Americas as well as representatives from an additional 50 countries worldwide, with Argentina, Brazil and Switzerland showing the greatest level of support.
Newly appointed President, Anita Schläpfer, expressed her thanks at the close of the Congress: "On behalf of AIJA's Bureau and all participants, I would like to personally thank the members of the O.C. and everyone else involved in making this wonderful Congress happen, for their commitment and hard work and for the exceptionally high level of quality input to the scientific programme. A warm thank you also goes to our Argentinian hosts. If there were any doubts that Buenos Aires moves to the rhythm of the tango these have surely been quashed."
Anita's appointment on the European agenda
---
AIJA President invites you to Buenos Aires
19 August 2013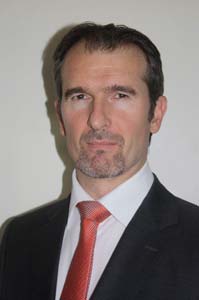 Dear Members,
Fifty years of international relations as intense as exceptional have brought AIJA to the extraordinary country of Argentina.
In Stockholm, back in 2011, the young international lawyers and jurists decided to begin their second half century in South America.
So the AIJA machine was set in motion. Fifty years of (elbow) grease in the workings makes the harnessing process increasingly efficient.
The members began to appropriate the event. The works coordinators started up on their marathon to ensure the link between developments in the law, specialist topics and the programme still in preparation.
Almost 20 scientific commissions are already preparing sessions on the legal themes that are most important to you. The Presidents and Vice-Presidents of each of them are searching for and picking out the most fiery and the most interesting topics and those which are the most topical in their specific fields of expertise. For the benefit of their audience, they will manage to bring in recognised speakers, lawyers, legal directors and representatives of the most prestigious international or local institutions to talk about the chosen subjects. Once again, these orators will do us the honour of joining us to talk frankly and directly about the future, the stakes and the recommended options in dealing with the problematic issues shared by all these professionals.
AIJA will recall its devotion to human rights and to ensuring they are respected as well as the actions that it has continued to take since its creation in connection with the principles that the young international lawyers and jurists believe in so firmly.
The organisation committee is already busy on all fronts looking into ways to make you welcome, share, progress and marvel at all the aspects of a unique local tradition.
The only objective is to make you happy, glad you came, pleased to be there and to participate, to learn to progress and to enjoy meeting the world. And happy to return home again with new clients, new colleagues, new contacts and unforgettable memories.
Buenos Aires awaits you,
AIJA invites you,
Argentina is expecting you,
Thierry Aballéa
President
---
AIJA President, Thierry Aballéa, writes to President Obama
17 July 2013
Due to recent developments in Guantanamo, AIJA President, Thierry Aballéa, writes to President Obama to invite him to close the place once and for all.
Considering the historic contribution of the USA to the respect of the Rule of Law, Thierry writes "We ask you to devote your energy to getting rid of this blot on American democracy that Guantanamo represents, that time may help to erase quicker on condition that you act immediately".
AIJA has few resources, no networks, no budget, no constraints…. yet youth has the gift of always believing in a better future.
Hope is sometimes very powerful as we have seen in many countries over the last two years and it is with a great deal of hope that AIJA sends that letter.
---
57TH congress of the Union Internationale des Avocats
15 July 2013

UIA - 57th Congress from October 31 to November 04, 2013 in Macau, China
The Union Internationale des Avocats (UIA – International Association of Lawyers) will welcome lawyers from around the world to Macau, China to celebrate its 57th annual congress. This year's main theme will focus on Corruption and the Lawyer. This is a unique, unmissable professional meeting given that 40 other legal issues will also be discussed in smaller working groups. UIA annual congresses are attended by over 1,200 lawyers from more than 70 countries around the world. Register now!
Union Internationale des Avocats 25 rue du Jour - 75001 Paris - France Tel: +33 1 44 88 55 66 - Fax : +33 1 44 88 55 77 E-mail: uiacentre@uianet.org www.uianet.org

More info click here


---
AIJA at the Argentinian Embassy in Lima, Peru
08 July 2013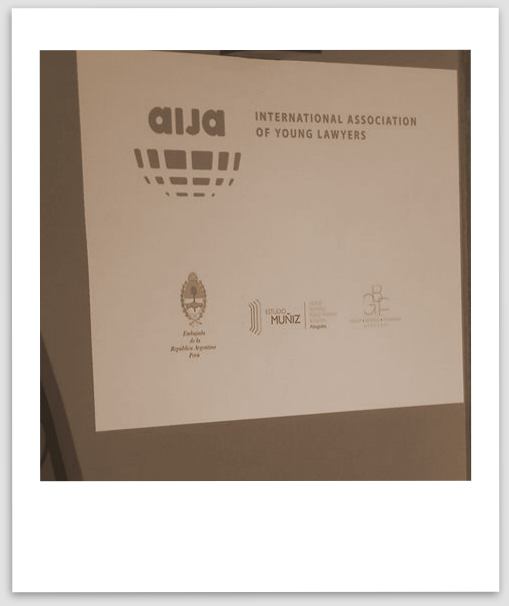 AIJA continues the successful promotion of the forthcoming Annual Congress, which will take place in Buenos Aires on 17-21 September 2013. Frank Boyle, AIJA National Representative of Peru and member of the Congress Organising Committee, met over 30 Peruvian lawyers at a cocktail organised at the Argentinian Embassy in Peru last 2 July. With all these initiatives, this congress will break all records of participation!


---
AIJA meets the CESA in São Paulo, Brazil
27 June 2013
On 25 June AIJA Members Renata Antiquera and Felipe Faltay Katz de Castro visited CESA (Law Firms' Studies Centre) in São Paulo (Brazil), the strongest association of law firms in Brazil. An interesting meeting with over 70 lawyers to talk about AIJA and its outstanding network of 4000 members.
Participants of the meeting were especially intrigued by the 51st Annual Congress which will take place in Buenos Aires in September. We are sure to see lots of them attending!
[gallery ids="3840,3839,3838"]


---
AIJA Members awarded at the Europe Women in Business Law 2013
25 June 2013
Pauliina Tenhunen, Castrén & Snellman, Managing Director et trésorière honoraire de l'AIJA , a encore une fois reçu le Meilleur Prix d'Excellence en gouvernance d'entreprise à l'occasion de l'enquête annuelle menée auprès les femmes européennes spécialisées en droit des affaires et réalisée par Euromoney LMG, qui distingue les femmes avocates exerçant dans les différents domaines du droit. Pauliina a été choisi comme lauréat parmi six autres candidates issues des différents cabinets d'avocats européens.
Article de presse disponible ici
Le Cabinet Portolano Cavallo a été récompensé par les femmes européennes en droit des affaires de l' Awards 2012 pour l'Italie. Manuela Cavallo, l'une des membres fondatrices et membre du Bureau élargi de l'AIJA, a déclaré:«cette reconnaissance européenne reconnaît une façon de penser qui a façonné notre cabinet d'avocats dès son début et continue de le faire encore aujourd'hui: avec comme objectif de créer un environnement de travail favorisant l'égalité des chances pour tous nos professionnels et personnels. Aujourd'hui, c'est avec une grande satisfaction,que je peux dire que nos chiffres le confirment: 40% de nos partenaires sont des femmes et 47% des professionnels sont des femmes ".
Article de presse disponible ici


---
Tango night à Paris
14 June 2013
Les "AIJA tango nights" continuent tout autour de la planète.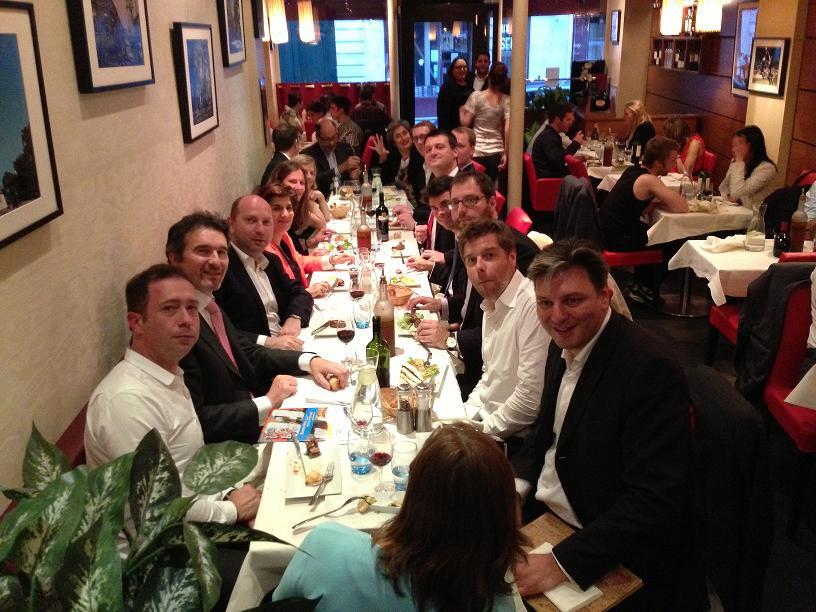 L'initiative vise à promouvoir le congrès annuel, qui aura lieu à Buenos Aires du 17 au 21 Septembre prochain, c'est une grande et une occasion unique de rassembler et promouvoir cet incontournable rendez-vous . La dernière de ces soirées a eu lieu à Paris le 13 Juin. du Boeuf argentins et de la bonne compagnie. Vous êtes à danser un tango!


---
Load more