AIJA News
AIJA meets the CESA in São Paulo, Brazil
27 June 2013
On 25 June AIJA Members Renata Antiquera and Felipe Faltay Katz de Castro visited CESA (Law Firms' Studies Centre) in São Paulo (Brazil), the strongest association of law firms in Brazil. An interesting meeting with over 70 lawyers to talk about AIJA and its outstanding network of 4000 members.
Participants of the meeting were especially intrigued by the 51st Annual Congress which will take place in Buenos Aires in September. We are sure to see lots of them attending!
[gallery ids="3840,3839,3838"]


---
AIJA Members awarded at the Europe Women in Business Law 2013
25 June 2013
Pauliina Tenhunen, Castrén & Snellman, Managing Director et trésorière honoraire de l'AIJA , a encore une fois reçu le Meilleur Prix d'Excellence en gouvernance d'entreprise à l'occasion de l'enquête annuelle menée auprès les femmes européennes spécialisées en droit des affaires et réalisée par Euromoney LMG, qui distingue les femmes avocates exerçant dans les différents domaines du droit. Pauliina a été choisi comme lauréat parmi six autres candidates issues des différents cabinets d'avocats européens.
Article de presse disponible ici
Le Cabinet Portolano Cavallo a été récompensé par les femmes européennes en droit des affaires de l' Awards 2012 pour l'Italie. Manuela Cavallo, l'une des membres fondatrices et membre du Bureau élargi de l'AIJA, a déclaré:«cette reconnaissance européenne reconnaît une façon de penser qui a façonné notre cabinet d'avocats dès son début et continue de le faire encore aujourd'hui: avec comme objectif de créer un environnement de travail favorisant l'égalité des chances pour tous nos professionnels et personnels. Aujourd'hui, c'est avec une grande satisfaction,que je peux dire que nos chiffres le confirment: 40% de nos partenaires sont des femmes et 47% des professionnels sont des femmes ".
Article de presse disponible ici


---
Tango night à Paris
14 June 2013
Les "AIJA tango nights" continuent tout autour de la planète.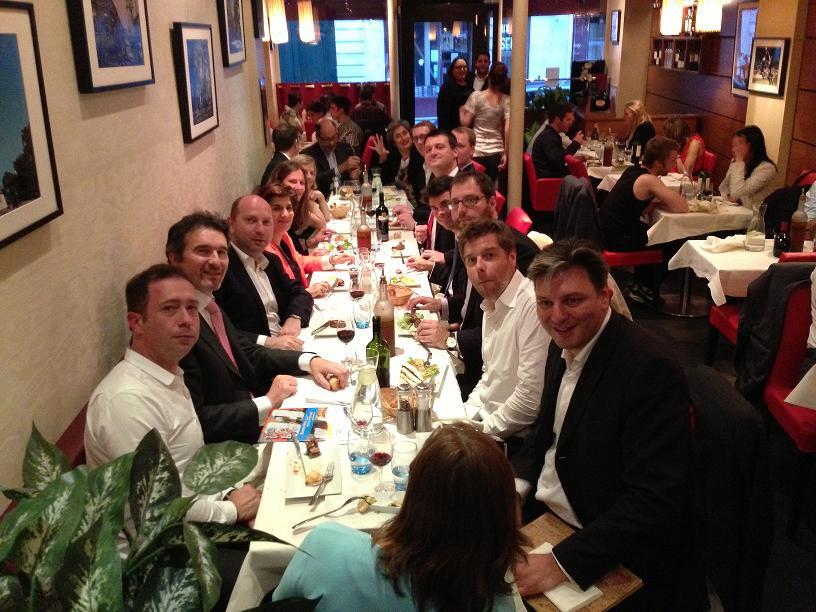 L'initiative vise à promouvoir le congrès annuel, qui aura lieu à Buenos Aires du 17 au 21 Septembre prochain, c'est une grande et une occasion unique de rassembler et promouvoir cet incontournable rendez-vous . La dernière de ces soirées a eu lieu à Paris le 13 Juin. du Boeuf argentins et de la bonne compagnie. Vous êtes à danser un tango!


---
Load more