AIJA News
Half time!
28 March 2014
Dear readers, dear AIJA Friends,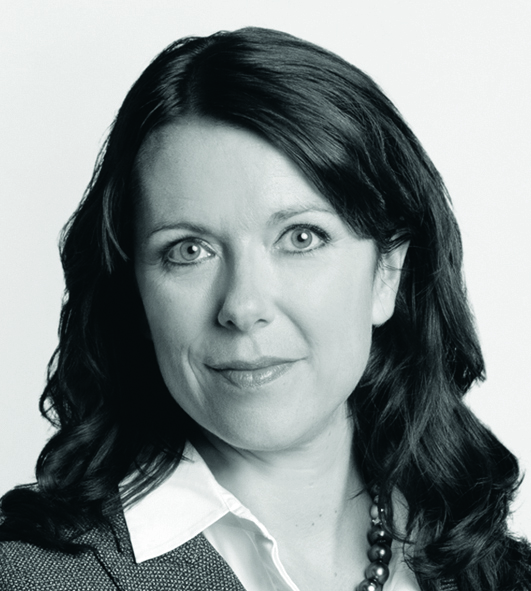 Already six months passed since I faced my first challenge as President of AIJA, namely to impeccably pronounce the names of all officers at the first Executive Committee meeting I chaired at the end of a memorable Annual Congress of AIJA in Buenos Aires. Half time! Let me share some insights on what the Bureau, our staff in Brussels and I have working on since then.
You may remember that, within the framework of the present Strategic Plan of the Bureau of AIJA, my work plan and, hence, the efforts of AIJA leadership and staff during "my" year, focus on (i) membership development, among others, by making our wonderful Association and the opportunities it offers better known to the "young youngs", (ii) AIJA's profile in professional advocacy by supporting our Human Rights Committee it its activities and (iii) high quality services for our members. We have all put a lot off efforts in achieving these goals as well as other tasks.
I met quite a few young (and older) lawyers who expressed regrets that they had not heard about AIJA until they only had a few (or – even worse – no more) years to go before turning 45. Hopefully, this can be changed by increasing our membership development and marketing efforts with the "young youngs", i.e., law students and graduates who have not yet passed the bar exam. To this end, as explained in more detail in this edition of the E-zette, we successfully launched a cooperation with the European Law Students' Association (ELSA) in November 2013. This cooperation relates to ELSA's student trainee exchange programme (STEP). The participating firms of our members get the opportunity to employ a trainee (at terms suitable for the firm). AIJA (and the participating firms), get visibility among a group of more than 30,000 law students who are members of ELSA. We are considering ways to pursue a similar cooperation with associations and/or with universities in other geographical areas (please let us know if you have respective contacts). Another initiative in this area relates to introducing a new category of "supporting membership" for law students and graduates. We will present this project in detail to the Executive Committee at the May Half Year Conference in Zurich. Remember: This group of people may not yet have the resources to regularly attend our events. But it comprises our members of tomorrow. They should know about AIJA when they start their career in a law firm or an enterprise.
Professional advocacy is an important statutory objective of AIJA. In particular, human rights matters should be on the radar of each one of us, however young we are. We have recently intensified the cooperation with other associations in this area. Also, based on the respective initiative of our Human Rights Committee, the Bureau was able to approve, and present to the Executive Committee at our last November Half Year Conference in Luxembourg, a face-lift for SOS Avocats, incl. a new appealing logo. The updated SOS Avocats charter reflects today's mandate of the Human Rights Committee and how this mandate is funded. Remember: SOS Avocats receives allocations out of the general budget of AIJA but also relies greatly on donations of our members. Please participate in the respective projects of the Human Rights Committee and donate a few (or many) Euros, e.g., when you register for one of our events.
Offering excellent learning, development and networking opportunities is maybe the most obvious objective of AIJA. To a great extent, it is our members who create these opportunities when they organize Annual Congresses, conferences, seminars and informal gatherings. The (Extended) Bureau and our staff in Brussels are here to supervise and support these efforts, thereby both ensuring and providing high quality services on all levels, at the same time taking into account the financial means of our Association and its members. A lot has being going on in the background in this respect. With the competent guidance of our Association Manager, Giuseppe Marletta, we continued the process of reviewing and, where deemed appropriate, streamlining our relations with external providers. In particular, we wrapped up our cooperation with Judy Lane Consulting, our external professional congress organizer (PCO) successfully and in a friendly manner and started to perform the respective tasks "inhouse". We are able to do so thanks to the expertise of both our Event Manager, Christine Masure, who started her job right before the Buenos Aires Congress, and of our Office Manager, Anne Degimbe, as well as our new database and online registration system that went live only a few weeks ago. The launch of the new database and online-casino osterreich system was a major achievement into which Giuseppe invested countless hours. Apart from the online registration tool – Have you noted that you are now able to pay for your membership and event registration fees with your American Express credit card? – you will also find a new integrated membership directory when you are logged on to our website. Remember: This directory is only worth as much as the data contained in it – please keep your coordinates up to date or let us know if they are outdated.
The above are only examples of what we all have been up to since Buenos Aires. All of us, (Extended) Bureau members and Brussels staff alike, have dealt with numerous (bigger and smaller) other tasks during the past months. We had (Extended) Bureau meetings in Rome, Luxembourg and Bruges, a normally bi-weekly call among the (Extended) Bureau, and I also had a weekly management call with our Association Manager. On these occasions, we discussed, and took decisions on, various topics, some more difficult than others. I opened many great AIJA seminars (I thank my Bureau colleagues for replacing me at those that I could unfortunately not attend) and congratulated many excellent Organizing Committees. I sometimes wished I were Captain Kirk in Star Trek (Beam me up, Scotty…). I held up the AIJA flag at the major events of IBA, UIA and ABA Section of International Law as well as at legal year opening ceremonies of various national bar associations (again, thanks to the officers who stepped in at a few of them) and other meetings with bar leaders and law firms. I travelled to Prague for visits of intriguing Congress sites and fine food tastings (you can indeed look forward to our Congress in August this year!). I purchased many pairs of nice shoes (my souvenir from each location to which my AIJA office brings me – what a great excuse for completing my collection!). I had a great evening in Brussels on the occasion of a delicious Christmas dinner with our staff and wrote dozens of personal Christmas cards to our dear Honorary Presidents as well as the leadership of other bar associations on the next day. I wrote even more thank-you letters to AIJA officers, event organizers and other colleagues and sent and read thousands of e-mails with "AIJA" in the header.
And while working on all of the above (and more), I found it simply amazing to see how much dedication, heart and hours AIJA members dedicate to making our Association what it is. It is sound proof of one of the unique points about AIJA that I stress when speaking of AIJA with other associations, law firms, bar leaders: AIJA is for members – by members. Not a single AIJA event and none of the above tasks would be possible or worthwhile, if not for our active members, my colleagues in the (Extended) Bureau, our other AIJA officers, our members who serve as organizers, moderators, speakers and panelists. I cannot say often enough how much I cherish this.
THANK YOU.
Anita Schläpfer, President of AIJA
---
Heading to Prague
28 March 2014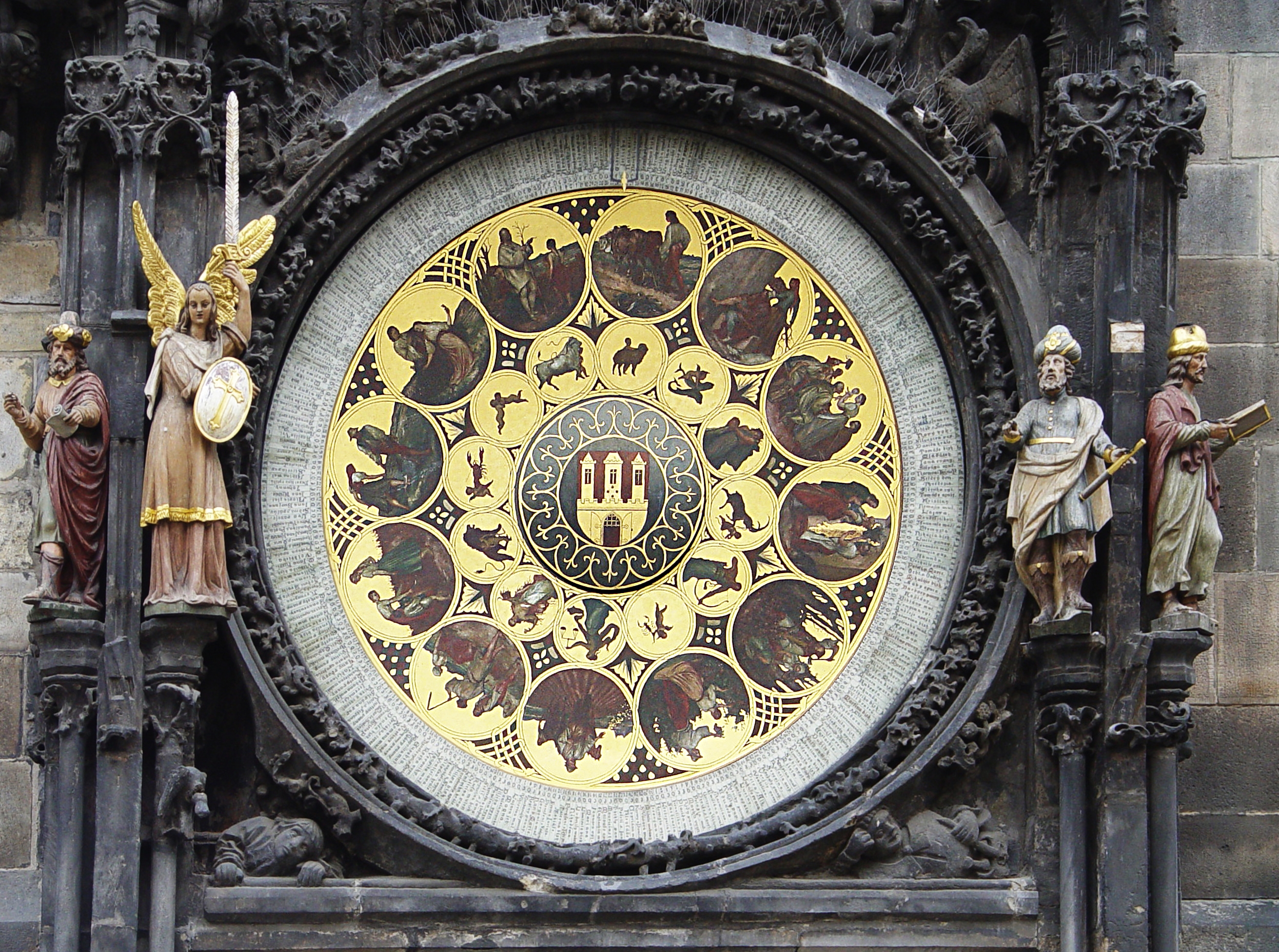 With around 20 events per year, AIJA could not disregard the vibrant city of Prague, one of the most dynamic hubs of Eastern Europe. On 26-30 August 2014 around 600 young lawyers from all over the world will gather at the Intercontinental Hotel in Prague to discuss about trends of international law as well as opportunities to develop further their business.
Working sessions include Counsels' Role in International Arbitration Proceedings, Insolvency in the Real Estate Industry, High growth companies and how to fund them, Communications with the tax authorities, and other informative workshops on Transport Law, International Business Law, Intellectual Property and much more. A five-day intense scientific programme where all lawyers (of all ages!) will find topics of their interest.
An AIJA Congress is not only a unique opportunity to learn more and follow interactive sessions to be up to speed with latest international legal trends. It is also THE chance to be part of a network that one can hardly find somewhere else: over 50 countries represented, attorneys and counsel dealing with all kinds of legal matters will all be there, in the city of Prague. They will not only share their views during the daily scientific programme but they will be part of an entertaining social programme. This will bring them to discover hidden gems of this fantastic city, enjoying a pleasant ambiance while doing business and building long-lasting professional relationships.
In particular, one of the highlights of the AIJA Annual Congress, is the Home Hospitality Dinner where local lawyers open the doors of their firms and houses to host intimate dinners, allowing foreigners to find out more about Czech food and renowned hospitality. What a great opportunity to showcase Czech cuisine as well as talk about business in an informal setting!
Looking ahead, Giuseppe Marletta, Association Manager, commented, "We look forward to our Annual Congress in Prague, to welcoming new members to our inspiring conference, to advancing their knowledge of the ever-changing legal world and preparing them for their future as high-achieving lawyers."
This Congress is the right opportunity for Czech law firms that wish to expand their network and be part of the young lawyers global community.
Registrations open in April. For further infromation about the AIJA Annual Congress 2014, http://prague.aija.org/
---
3D Printing and Intellectual Property
28 March 2014
1. Introduction: What is 3D Printing?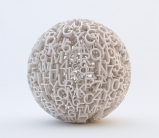 Although 3D printing has become much more widely known, it is still a concept that is unfamiliar to many, and more have never seen the technology in action. A 3D printer is a machine that builds objects, by adding very tiny layers of material on top of each other - effectively, it "prints" in three dimensions.
The cheapest 3D printers are now available for less than $1,000, and they can be used to print objects as varied as coat hangers, teacups, cufflinks, toy cars, and Christmas decorations, all at a negligible cost. These 3D printers can, however, also build prototype models of new product designs; something which typically costs many hundreds or thousands of dollars to have made. Importantly, 3D printer technology is booming and evolving fast.
The potential impact of the 3D printer on society at large has been compared to that of the PC – arguably, it may be bigger. Imagine a company's products no longer being manufactured in China but around the corner in a "print-shop". Once such manufacturing becomes widespread, it might be possible to scrap half the world's shipping fleet and reduce the ecological impact of any such production significantly. Because 3D printing is what is called "additive" manufacturing, it produces significantly less waste than traditional manufacturing, which still uses the "carving out and throwing the waste away" approach. Moreover, 3D printing already uses many materials such as plastics, metals, ceramics, bio-materials (including both foodstuffs and elements of human tissue such as cartilage, or a lower jaw, or the carrying structure of organs such as kidneys, with items as varied as drugs (DNA-based 3D printing) and guns just around the corner.
2. Technological and Market Evolution
3D printing has evolved quite fast, particularly at the low-end, customer-facing side of the technology. While companies such as Materialise and 3D Systems have grown significantly by providing better and cheaper products at the high-end (allowing much cheaper and complex prototype development), there has been a boom in businesses offering DIY (indeed) 3D printers, from companies such as Ultimaker, Makerbot, RepRap, and PP3DP. These printers have become faster and more reliable, and smaller and more sophisticated. This has allowed the scope of items that can be produced with a 3D printer to expand greatly.
While such hardware advances are impressive, the real fast growth in respect of 3D printing is, as always, in software. Designs of printable objects have increased significantly spectacularly thanks to websites such as Fabber, Shapeways, Ponoko and Thingiverse. One of the more interesting designs seen recently is the 3D printing of vinyl records – with the music on it! While the technology is not quite yet at the desired level, it gives an idea of things to come. Does that mean that consumers will be able to physically copy their old vinyl record collections soon?
3. Intellectual Property Developments.
The world of intellectual property, not surprisingly, has taken notice of 3D printing and a number of trends are, consequently, starting to emerge.
First, patent trolls have attempted to try and cash in on 3D printing. In true patent troll spirit, former Microsoft CTO Nathan Myhrvold's Intellectual Ventures filed a patent on a system of digital rights management ("DRM") control of 3D printing. Such a system would mean that anyone who wants to 3D print certain files, would have to pay a license fee. It is not quite clear who to, or why, but it looks like Intellectual Ventures wants to be able to collect significant amounts of money based on the innovation and creativity of others. In a similar vein, 3D Systems, an established 3D printing business, has filed a lawsuit against Kickstarter, the online crowdsourcing funding platform for creative projects. In the lawsuit, 3D Systems has asked the courts to block funding for a project 3D Systems alleges would infringe some of its intellectual property rights. This is an interesting case, since 3D Systems seems to assume that because they own certain rights, they would have a right to stop Kickstarter from allowing fundraising for a potential competitor who might, possibly, be in breach of those rights. We therefore appear to be seeing the first signs of intellectual property rights holders trying to levy their usual tax on innovation into a new field.
Secondly, and more interestingly, a pushback has occurred within parts of the 3D printing community. Unlike when the first PCs were introduced and the concept of open source was not around, a lot of 3D printing technology, both hardware and software, is open source. This has spurred the Electronic Frontier Foundation ("EFF") into trying to crowdsource efforts to prevent the potential damage to innovation done by patents such as the ones filed by Intellectual Ventures. While this points to obvious serious flaws in the patent system, which, certainly in the US, continues to lay monopolistic claims to existing technology, or on the basis of mere ideas, it is interesting that crowdsourcing of information is being used to try to remedy this. One could opine that establishing prior art is really the job of the United States Patent and Trademark Office, but that would require a far more detailed analysis of the political debate concerning intellectual property rights.
Thirdly, the question of DRM-protection of printable files seems awkwardly timed, now that most DRM for either music or ebooks can be easily circumvented or lifted. Similarly, Apple has lifted DRM protection for iTunes music files, and, at the same time, anyone who really wants to, is capable of technically circumventing most DRM protections currently used. This all leads to the question: what would be the business value of patent on a control system that is full of holes?
4. Conclusion: Foreseeable Trends
While it is of course very dangerous to try to predict the future, there are certain trends in respect of 3D printing that we can start to discern.
On the technology side, it looks like the development of 3D printing technology is both speeding up and spreading out. More applications, more advancement, and more innovation is likely to take place. When people have already receive body-implants for a lower jaw printed by 3D printing in 2012, who knows where the limits of the technology are. Also, since 3D printing is spreading through communities of "makers", the innovative advantages of an open source approach will probably lead to ever faster incremental improvements.
However, the intellectual property aspects of 3D printing look like they will be more complex and problematic. The key issue with patents is that they remain very hard to enforce in an open environment – when even at the level of the mobile phone market, for example, patent litigation is clearly not cost-effective, and destroys a lot of shareholder value. Given the myriad of developers and makers that may become involved in the 3D printing sector, such enforcement will only become more difficult.
Design rights also remain problematic; indeed, it is hard to see how design rights or design patents will be useful in blocking access to the market of competitive designs or products. Along with the issue of the cost-effectiveness of litigating to prevent products that can be produced at much lower price, such efforts will also meet with both practical and political problems.
Finally, there is the issue of copyright and the files containing the information allowing an object to be printed. If I design a chair, or a tower for my toy castle that fits neatly with a Game of Thrones-branded game, I do actually own the copyright in the digital file of such tower I designed myself, even if that resembles or fits well with a design from someone else. It is not clear how the US Digital Millennium Copyright Act would apply to such a file, unless copyright as it applies to such files were fundamentally changed – right now, copyright only applies to the code, not what the code does. BitTorrent sites and other peer-to-peer technologies are already developing rapidly growing forums where people can share their files to be printed. It will be a lot less clear how right holders for different products will be able to claim that they have rights in a file in the popular 3D printing ".stl" format developed by someone else that allows for the printing of a product that looks like, but is not quite, their original product. It is therefore likely that the near future will see a battle between those who want more control over the Internet (the right holders), and those who want to use it for the purpose of sharing and innovating (the 3D-printing communities).
Joren De Wachter (joren.dewachter@jorendewachter.com) http://jorendewachter.com
---
Access to the Profession: Spain v. USA
28 March 2014
A Bit about Us…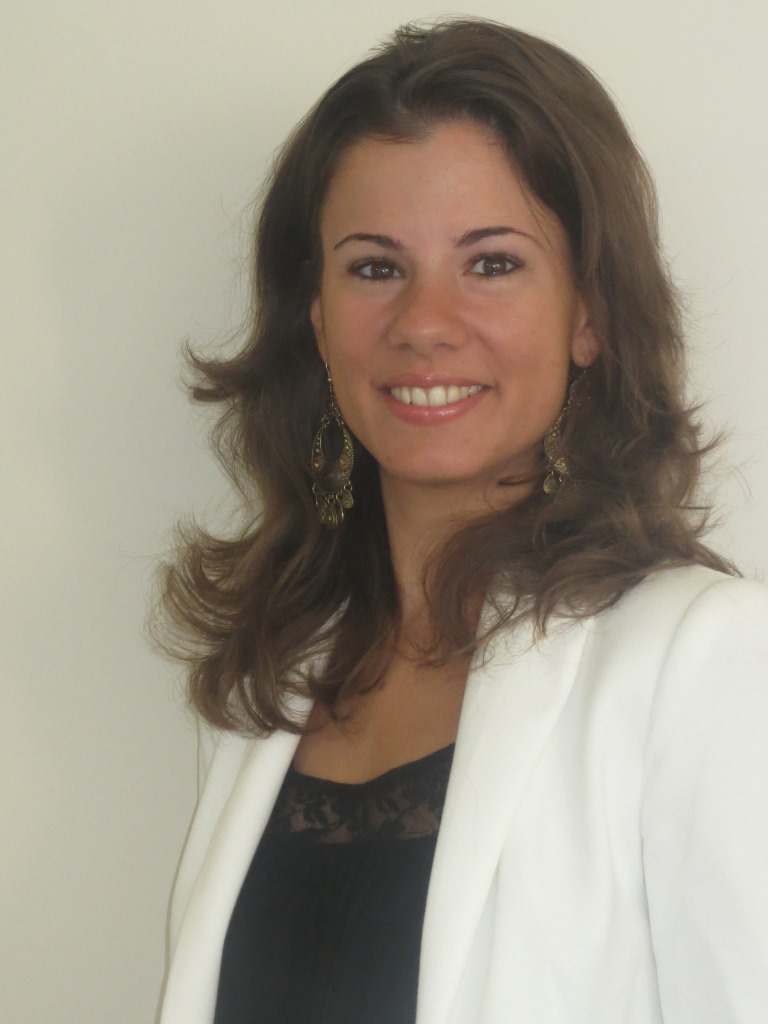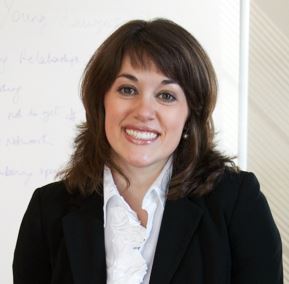 We met in Barcelona, Spain at the 50th Annual AIJA Congress and have since kept in touch. Melanie works in Texas, USA and Montse in Barcelona, Spain (Catalonia). Although at first glance young lawyers around the world have differences, we live within similar realities. Through our similarities and differences, we have developed a strong friendship, out of which this article developed.
Introduction
The current state of the legal profession for all lawyers – not just recent graduates and junior lawyers – is difficult. We are a global bar of competent, skilled individuals. But as AIJA Immediate Past President Thierry Aballéa recently acknowledged during a panel on professional organizations (Spring 2013 Meeting of the American Bar Association (ABA) – Section of International Law), securing employment within the legal profession is a real issue affecting junior and senior lawyers alike.
For young lawyers, however, gaining access to the legal profession is especially challenging because we are still growing in our knowledge and skills. We have demonstrated our abilities to learn the law, but we desperately seek the opportunities to apply this knowledge. And because of our enthusiasm to relate, grow, and help, the profession needs us now more than ever to continue changing and improving. But how, given the current limited access to the profession? The answer is to start building genuine relationships – based on the foundation of acquired legal knowledge and skills – as soon as possible.
USA
Melanie Glover
Law school . . .
Access to the profession should begin in those three years of law school. Here, law students can take on leadership and volunteer roles to increase visibility among professors, peers, and experienced lawyers in their communities. Involvement does not have to be exclusively local. Law students can take advantage of discounted rates to become student members of professional legal and other community organizations. Law students can seek out scholarships to help finance trips to networking and leadership events. However, signing up for an opportunity should reflect a genuine interest to become involved in a cause or subject matter. Asking law professors for help connecting to those they may know in a particular area of interest and being willing to help when a need arises are good ways to stand out. Even dedicating a small portion of time may help a law student get attention early on that can help to keep a law student top-of-mind for a more experienced lawyer later on.
. . . and beyond
Internships and clerkships within the US and abroad are important stepping stones from studies to practice for law students and recent graduates. These websites can help connect law students and young lawyers to internship opportunities. Search functions allow for locating an ideal place to obtain experience depending on size, location, practice areas, language, etc.
http://jobs.americanbar.org/jobs/
http://www.eurojuris.net/jurismus
In the US, several law graduates struggle with access to the profession especially while waiting for bar exam results. Some good ways to get started in the profession post-bar exam are by attending continuing legal education events, local or state bar association gatherings or conferences, and other legal and community organizations' events.
For junior lawyers, opportunities continue to abound. Ideas include seeking out volunteer opportunities (i.e. seasonal or annual meetings) or leadership positions within the ABA (i.e. the ABA's leadership portal), local and state bar associations (i.e. Texas Young Lawyers Association), and other community-based organizations (i.e. Dallas Hispanic Bar Association, Dallas Chamber of Commerce, Spain-Texas Chamber of Commerce, etc.). Opportunities to increase visibility for young lawyers include organizing and presenting on panels, assisting a senior lawyer with a law-review article or other research, volunteering at a local legal clinic, etc.
Social Media
In the US, access to the profession should start early and be genuine. In-person interactions are best to foster meaningful relationships with new colleagues, but having a professional online presence is important, too. For example, How to Write a KILLER LinkedIn Profile . . . And 18 Mistakes to Avoid (available on Amazon.com) is an easy-to-follow guide for anyone looking to quickly enhance his or her online readiness to compete for employment in the legal profession.
SPAIN
Montse Pujol
Legal Education
The issue of access to the profession for young and recently graduated lawyers in Spain is also experiencing a critical moment. So many new graduates in Spain cannot find a way to begin to practice law in professional firms earning a fixed salary. Some decide to start working on their own; some begin gaining experience as interns; and others choose to study for public exams to work as civil servants, etc.
In Spain, a law degree requires about four years of studying (five years at some universities), and most universities teach law in a very theoretical way. Because of this, after finishing legal studies, graduates may choose to study at the School of Legal Practice (La Escuela de Práctica Jurídica), where they can complete a Master's degree with the aim of preparing recent graduates for the practice of law.
Practical Skills Training
The Spanish Law of Access to the Legal Profession (Ley 34/2006 sobre el acceso a las profesiones de Abogado y Procurador de los Tribunales) set out the content and regulations of this Master's degree focused on obtaining practical skills for the legal profession.
The Law, which came into force on October 31, 2011, states that to obtain the professional title of lawyer, a person must complete the following requirements:
Have the degree or graduate degree in law;
Prove successful completion of a specialized training course;
Overcome an aptitude test.
The Master's degree also consists of supervised external practices, which represent approximately 30 additional credits. Future lawyers may obtain experience by practicing in courts as prosecutors or working in professional offices, prisons, or in the health or social-services sectors.
My own experience was with the Bar Association in Terrassa (Barcelona), where the classes were theoretical and practical. My classes included trial preparation and simulation as well as other collateral disciplines such as ethics, psychology, mediation, and arbitration. These skills-based courses helped to prepare me to be practice-ready after finishing.
Social Activities and Networking
For young lawyers in Spain, access to the profession also requires more than just acquiring legal education and skills. It is also very important to develop a good social network – not only of potential clients but also of other colleagues. In each Bar Association in Spain there exists a Young Lawyers Group. These Groups focus on providing young-lawyer participants with relevant courses, interactive meetings, and social dinners to promote positive relationships among young lawyers just beginning to practice law.
For those interested in learning more about professional networking for young lawyers in Spain, these websites may be of interest:
http://www.jovesadvocatsdecatalunya.com/
Conclusion
In conclusion, both in the USA and Spain, young people reaching the end of law school must deal with the uncertainty of the current legal market with a serious attitude toward personal and professional development. Now is the moment to start building genuine relationships as soon as possible to take advantage of our unique generation of new technologies that allow us to create better, wider networks. During law school and beyond is the time to continue working to improve our skills and learning each day with optimism, effort, and passion to create more productive and fruitful relationships with our colleagues and potential clients. We are the future of the legal profession, and we need to recognize our critical position and opportunity to contribute our talents in the forms of knowledge, skills, and relationships like never before.
Written by Montse Pujol & Melanie Glover


---
New anti-corruption laws in Brazil
28 March 2014
Law 12.846/13, known as the Anticorruption Law, came into force recently, and will have repercussions on companies all over the country.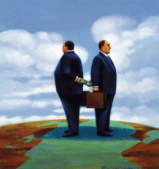 None of the rules in force up till now in Brazil have affected businesses in the same way as Law 12.846. The main differential of the new punitive measures in relation to the already existing laws in Brazil, which only managed to punish directly individual persons, is that, under the new law, legal entities can now be held liable, following the example of the U.S. and British legislation (Foreign Corrupt Practices Act and the UK Bribery Act respectively).
Under the new law, even if the company involved alleges that there was no fault or fraud, it will be held liable (strict liability). Accordingly, even if an employee or collaborator commits an act of corruption without the agreement or knowledge of the company, and such act causes loss to the national or a foreign government, the company will be held liable for such conduct.
Note also that the liability of the company does not exclude the individual liability of its directors or managers or of any person who committed or participated in the illegal act, although the law warrants that "the directors or administrators shall only be held liable for illegal acts to the extent of their culpability".
The punishments that companies may receive, if they act in an illegal manner, are very severe. The law stipulates fines in the administrative area which may attain 20% of the company's gross sales for the financial year prior to the opening of the administrative procedure, and if it is not possible to apply the criterion of annual sales, the fine will vary between R$ 6.000 and R$ 60 million, provided that it may not be less than the advantage gained from the act of corruption. Another measure to punish legal entities is to include the company in the National Registry of Companies Punished (CNEP), in which case it is prevented from participating in public bids or competitions.
The anticorruption law also affects those who use intermediaries in order to benefit in some way civil servants and also prohibits a number of acts that compromise the competitive nature of public bids or the equilibrium of administrative contracts.
Another novelty relates to cases of mergers or acquisitions, where the new owner may be held liable for an act of corruption committed by the company acquired, even if the act occurred prior to the purchase.
Although there are many uncertainties as to how the authorities will apply the new legislation, and the law itself generates doubts in many aspects, giving rise to differing interpretations, the fact is that its entry into force will have a serious impact on the way in which companies will henceforth conduct their business.
And, if the U.S. legislation (FCPA), which serves to a large extent as a model for the Brazilian law, is an indication of what is to come, companies have every reason to be concerned as to the manner in which they conduct their businesses, in view of the billion-dollar fines applied by the U.S. authorities, which are becoming more and more common, not to mention the depreciation that the company may suffer as a result of loss of reputation and discredit in the marketplace.
On the other hand, if there exist motives for concern, at least the law contains a clue as to the best means of protection against possible punishment, by stipulating that "the existence of internal mechanisms and procedures of integrity, auditing and incentives to denounce irregularities and the effective application of codes of ethics and conduct within the ambit of the legal entity will be taken into consideration on the imposition of the sanctions".
As in the case of the FCPA and the UK Bribery Act, the Brazilian law provides for the possibility of internal control mechanisms for the purpose at least of attenuating the situation of companies in the event of punishment.
Hence the importance of developing effective and well-structured compliance programmes, which should contain, for example, a mapping and monitoring of risks, the preparation of internal rules and procedures, the creation of codes of conduct, the holding of training sessions, the creation of channels for submitting accusations, among other measures that allow the control and correction of possible illegal practices, all with a view to avoiding punishment for the company and its members, or at least limiting their liabilities.
These programmes, much more than a passing whim, are mechanisms that will prove to be more and more essential in the structure of companies, and particularly multinationals, which may also be subject to foreign laws on the same matter.
However, it is not sufficient to use the compliance programmes of the parent company. It is necessary to adapt them to the Brazilian reality and also to ensure that they will be strictly enforced, by means of continuous monitoring. Note that the obligation also extends to intermediaries, independent contractors, facilitating agents, suppliers and any other partners and/or collaborators who may interact in any way with public departments or civil servants.
In any case, there is no single formula. The fact is that the law is there, and, if its application comes anywhere near to what has been seen in the United States and Great Britain, with the constantly increasing number of enormous fines, companies have every reason to be concerned as to the adoption of immediate effective preventive measures to avoid problems under the new legislation.
Written by Stüssi-Neves Advogados
---
AIJA Half-year conference November 2013 – Back to Luxembourg!
28 March 2014
With more than 240 participants, the Luxembourg half-year conference has set a new record for November AIJA Half-year conferences. Let's have a look back at this event which took place from 20 to 23 November 2013 in the capital of this small state located in the very heart of Europe.
As you all know it (I am sure!), in 1962, the founding fathers of AIJA incorporated our association under the form of a Luxembourg Association sans but lucratif.
Today, AIJA is a Belgian ASBL but the AIJA half-year conference which took place in Luxembourg on 20-23 November 2013 has shown there is still in the DNA of the Association a bit of the openness to the world of the small country which hosted our dear members
Those of you who were present have of course been able to attend two scientific seminars with top speakers on e-commerce ("Are you ready to launch an e-shop? Catches and pitfalls to avoid") and shareholders activism ("Help, I am losing control! How to deal with shareholders/stakeholders activism"), but they have also been able to:
meet the new Luxembourg Prime Minister, Mr Xavier Bettel, a former lawyer, who could still be an AIJA member (he is only 41 years old) and who opened the conference on Wednesday evening (who is next on the list for our events? David Cameron? Angela Merkel? Barack Obama?):
discover the intriguing Cyborgs of the South Korean artist Lee Bul durig our Night at the Mudam, the Luxembourg Museum of Modern Art on Thursday evening (as well as the uncluttered style of a real "contemporary art" gastronomy ;-)).
the Luxembourg hospitality during the Home hospitality dinners which took place on Friday evening;
enjoy the truly exclusive atmosphere of the Cercle Munster, a private club located in the Grund, a small village within Luxembourg-City (Lions were seen everywhere during the night!).
These are only parts of the highlights of a conference which we will never forget, and not only because of the tons of e-mails, outlook invitations, conference calls, skype calls, facebook chats, lunch meetings, on-site visits, draft budgets, draft programs, amended draft program, second amended draft programs and never-ending to-do lists, which were necessary to achieve the result which you enjoyed during 4 days.
A big thank you to all of those who have made it possible!
Greetings from Luxembourg!
On behalf of the OC of the Luxembourg November 2013 Half-year conference,
Nicolas Thieltgen
---
Where the money is and risk – German-speaking regional meeting in Vienna
28 March 2014
Finally, this January, after the long wait… my first AIJA seminar. All my expectations were more than met.
The subjects of this year's regional meeting of the German-speaking AIJA members were the economic chances and risks of a lawfirm. In various sessions, Speaker Christoph H. Vaagt discussed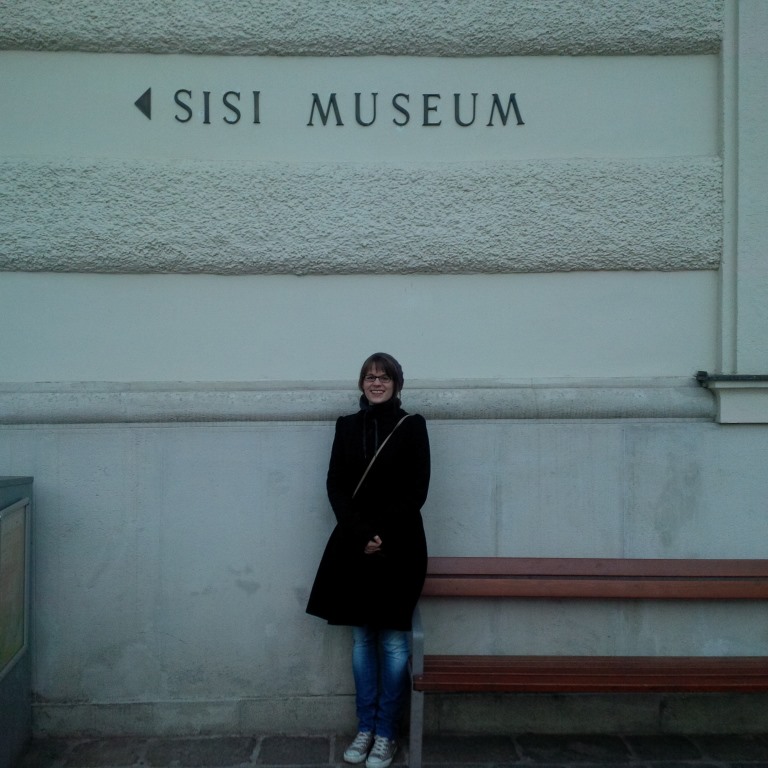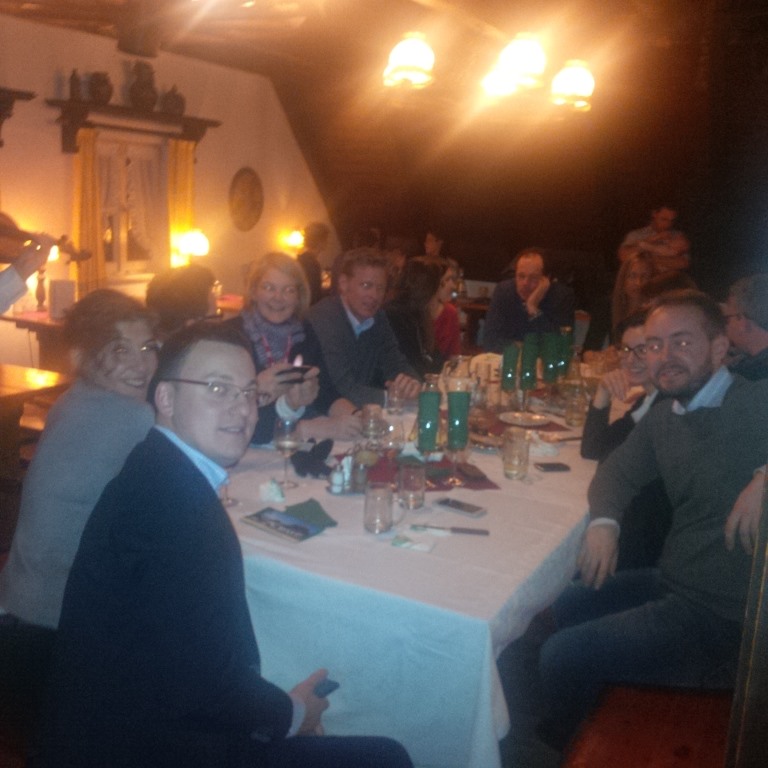 organizational structures of partnerships, the market position of lawfirms as well as financing and profit distribution in lawfirms. On the second day, his colleague Thorsten Zulauf spoke about the possibilities to improve the economic situation of a lawfirm by way of e. g. increase of turnover and optimization of marges.
Each session began or ended with a workshop in small groups during which each participant could describe and reflect their own situation. The groups were always shuffled and so the seminar was drawn in various directions by the combination of young lawyers, partners or lawyers who were just changing or negotiating positions in their firms. I was particularly pleased by the exchange in small groups. It was interesting to hear how other lawfirms are structured.
For me as first timer and young associate, the seminar included plenty of new information about organizational structures of lawfirms. What is a lock-step-system? How is a mandate calculated? What models were chosen by one's own lawfirm and what do other firms do? I now consider many processes of my own firm quite differently.
However – as I was always assured and not disappointed –, the social side of the event was quite as important as the professional part. The local OC took every opportunity to present their beautiful city of Vienna despite our tight schedule. Even the walk from the hotel to the firm Dorda Brugger Jordis turned into a guided tour. The Justiz-Clubbing, a party in the Wiener Volksgarten which was organized by judges, was the absolute highlight of the first evening and a perfect opportunity to meet people. As VIPs from AIJA, we were even permitted to pass the line and enter the club directly.
Friday evening took off with an excellent Austrian meal in the hotel and continued in the bar Red Room. Saturday afternoon, we had time to explore the city on our own. At -9° Celsius and with the brisk wind on our faces, we made our way from coffee house to coffee house. The famous Vienna charm presented itself from its best side: Where else are we bowed in and out with a kind "Küss die Hand" - "Enchanté!"?
The grand finale of the seminar was the dinner at the "Heurigen" Fuhrgassl-Huber. Thanks to two musicians, we had a particularly amusing evening, with jugs of grüner Veltliner wine, meat and sausage. The two musicians tested their entire repertoire on us. Finally we let the evening end in a bar in the Albertina-Passagen where we enjoyed cocktails and a live band.
I can only say that this AIJA meeting was a perfect start for me as first timer. I met many interesting new people, made new contacts which I was able to keep in contact with after the seminar. I was able to gain new knowledge. And I'm greatly looking forward to my next AIJA meeting.
Rebekka Stumpfrock, KLEINER Rechtsanwälte, Stuttgart
---
Antitrust 2.0 – Competition Law and Technology
28 March 2014
Bruges 06 – 08 February 2014
Discussing the fast evolving high-tech industries a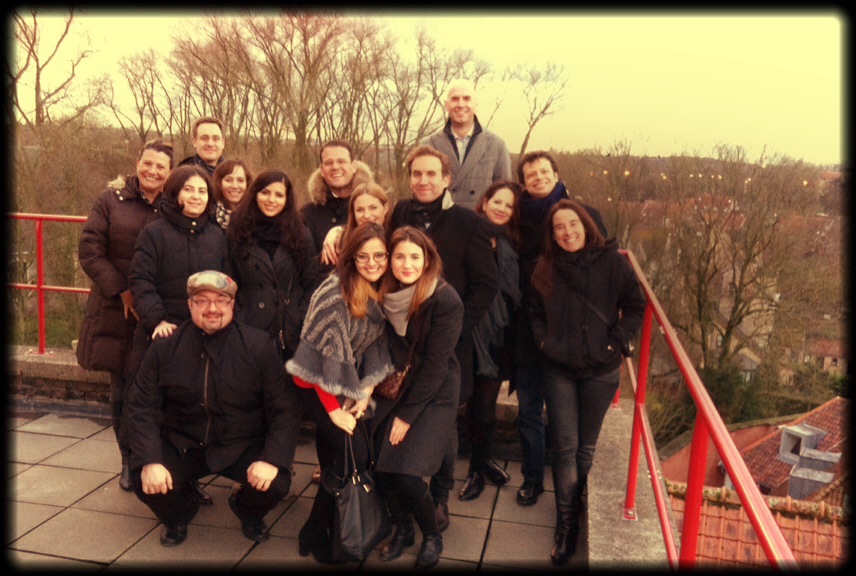 nd the applicability of traditional concepts of competition in the setting of the historic medieval Bruges – not a contradiction at all! As the city where the first commodity exchange was set up in the 14th century and where fantastic frites, waffles and beer contribute to the well-being of seminar attendants, of course, Bruges was the perfect location for a seminar dealing with a topic that has come more and more to the focus of competition regulators in recent years.
The Antitrust 2.0 Seminar in Bruges was perfectly organized by the Antitrust Commission and attracted not only 70 participants of more than 15 different jurisdictions, but also allowed an interesting exchange with professors and students from the College of Europe in Bruges joining the Seminar.
The presentations covered a broad range of hot topics, starting with an update on the new TTBER and an overview on how these new rules will affect practice. Further the topic that market power triggers great responsibility and the problem that high market shares as well as possession of standard essential patents are likely to be put on a level with the abuse of a dominant position was addressed. Moreover, a very recent topical issue was discussed: the regulation of internet services, covering new developments on travel markets from a competition law perspective, the EU Google investigation and an insight to German antitrust cases in the internet economy. The Seminar continued in the light of patent litigation and settlements, also dealing with the limits of settlements as well as pay-for-delay and antitrust boundaries when it comes to patent strategies and potential abuse of dominance followed by presentations on interoperability.
As always, the AIJA Seminar was a perfect occasion to meet old friends and make new acquaintances in a relaxed atmosphere and at wonderful dinners in the unique setting of Bruges. And of course, the guided tour in the only family brewery in the centre of Bruges that is still active was a perfect conclusion of the Seminar.
Last but not least I would like to thank the organizers for their great efforts in making the Antitrust 2.0 Seminar in Bruges to such an unforgettable event.
Corinna Potocnik
c.potocnik@wmlaw.at
---
Programme « Pratique Professionnelle Argentine »
28 March 2014
La Commission de Jeunes Avocats du Barreau d'Avocats Buenos Aires a le plaisir de convier tous les jeunes avocats de la France et de l'Espagne à participer du premier programme de « Pratique Professionnelle Argentine », lequel aura lieu à Buenos Aires pendant les mois de Juillet et septembre 2014.
Il s'agit d'une expérience d'enseignement théorique et pratique juridique adressée aux jeunes avocats qui non seulement permettre d'élargir leurs connaissances et compétences mais également d'avoir un réseau de contactes à l'échelle international.
Le programme, qui a la participation et coopération active des prestigieuses universités et cabinets d'avocats, assure la formation nécessaire pour se développer dans le domaine professionnel en Argentine et Amérique du Sud, permettant ainsi le renforcement des relations entre les avocats argentines et de l'étranger.
Organisateurs : Commission de jeunes avocats du Collège de Buenos Aires
Entités participantes: UNIVERSIDAD DEL SALVADOR, UNIVERSIDAD DE BELGRANO, UNIVERSIDAD AUSTRAL, UNIVERSIDAD DEL CEMA.
Cabinets d'avocats collaborateurs : BULLÓ-TASSI-ESTEBENET-LIPERA-TORASSA, BECCAR VARELA, HOPE DUGGAN SILVA, M.&M. BOMCHIL, MARVAL O'FARRELL MAIRAL, ESTUDIO DURRIEU, NOETINGER & ARMANDO, BASÍLICO, SANTUARIO & ANDRADA, TANOIRA CASSAGNE, BRUCHOU FERNANDEZ MADERO & LOMBARDI, SARRABAYROUSE, MORENO CROTTO & ASOC., BRAGARD & DURAND, NEGRI.
Cliquez ici pour la brochure du projet et le chronogramme des cours.
Nous vous prions d'agréer l'expression de nos salutations distinguées
Dra. Eugenia I. Martinez Mauad, Coordinatrice générale
Dr. Nicolás Belgrano, Directeur
Dr. Alejandro Martínez de Hoz
---
Load more