AIJA News
AIJA Elects New President
30 September 2016
Danish Corporate Lawyer David Frølich was elected President of The International Association of Young Lawyers (AIJA) in August, at the Annual Congress in Munich.
After a long career within AIJA, which has included being the National Representative for Denmark, Member of the Executive Committee and Co-chair of the Membership Forum, David will now lead AIJA for the coming year.
David is a partner at Lund Elmer Sandager LLP, an independent Danish law firm located in Copenhagen. He advises both Danish and multinational clients in connection with M&A deals and the legal aspects of doing business in Denmark.
Upon being elected AIJA President, David outlined his vision and priorities for the year: "AIJA is a unique organisation for young lawyers. Its core DNA, networking and providing the highest levels of scientific content for young lawyers in early stages of their career, is unmatched and not found anywhere else. This is what I want to develop further in the association, to not only reach more young lawyers on the global legal scene but also provide even more opportunities for young lawyers."
In particular, this will include "More take-aways, more seminars and even more attractive content: These are essential for promoting legal cultures and for enhancing cooperation and friendship among lawyers from all over the world and this is needed not only for the benefit of each lawyer but also for the benefit of legal systems and justices all over the world. Bringing more and more members together is key to the success of not only AIJA but for the members themselves. It is all about the members."
AIJA is currently a global community of 4,000 young career building legal professionals aged 45 and under. At the 54th International Young Lawyers' Congress held in Munich this August, more than 650 young lawyers attended from 55 different countries. "The success of this meeting confirms the willingness of the young international legal community to have their event, where they can meet, create connections, build their careers and find new business opportunities," said the new President. "When embracing the world and stretching out the AIJA spirit, taking AIJA to Tokyo next year for the 55th annual congress is a natural step."
Attending the Munich congress offered delegates more than 50 hours of legal education and workshops as well as special social events held over 5 days at the most prestigious locations. The bar has been set high, but next year in Tokyo promises to be even better.
---
Mediation Wins Best Programme Session at the International Young Lawyers Congress
30 September 2016

Every year, the people in charge of the scientific programme of the AIJA Congress give an award to the best session. At this year's 54th Congress in Munich, the judges voted for the Working Session on Mediation, presented by Eleni Polycarpou, Michael Pauli and Rim Ben Ammar, for their engaging and challenging presentation on litigation and international arbitration mock case.
Delegates were presented with a complicated mediation scenario: a wealthy Indian art collector buys a painting through an art dealer in Geneva for $30m. After owning it for a number of years, the painting is put up for auction, now expecting to attract up to $150m. However, an English aristocrat recognises the painting as one stolen from their family home in the 1960s, and demands its return. So begins a three-way mediation between the two parties claiming ownership, and the art dealer who was supposed to assure its provenance.
"I deal a lot with art law related disputes in England," explains Eleni Polycarpou, Special Counsel, Head of International Arbitration, at Withers LLP, and one of the moderators of the winning session. "I have had two cases recently where stolen artworks went up for auction and were identified by the original owners in the auction house catalogue. The mock case scenario was based largely on one of my cases, although I changed it sufficiently for it to not be recognisable."
Delegates received useful and surprising tips regarding cultural differences: "some were obvious, such as don't be late for your mediation if it is against a northern European or US opponent," says Polycarpou. "And some were less obvious, for example don't try small talk about the weather if your opponent is Japanese – in fact you must go directly to the point and the heart of your arguments immediately."
However, the application of mediation goes far wider than simply smoothing over cultural misunderstandings. Mediation is an increasingly popular method of resolving disputes in the US and in the UK, and is growing in other countries too. "It is important for young lawyers to understand that some disputes are more suited to this method and to be able to offer it to their clients as an alternative to going to court or to arbitration," argues Polycarpou.
The session, which used lawyer members of AIJA from different countries as the actors to enact the mock mediation, proved popular amongst delegates believes Polycarpou because, "All lawyers have to enter into negotiation in their day to day lives. Also, the best way to become an expert on negotiation is to take part in one or to see one take place. It was a successful way to demonstrate what mediation is, and what to do and not to do in a negotiation."
---
Opportunities on Being an AIJA Scholar
30 September 2016
[caption id="attachment_7658" align="alignleft" width="165"]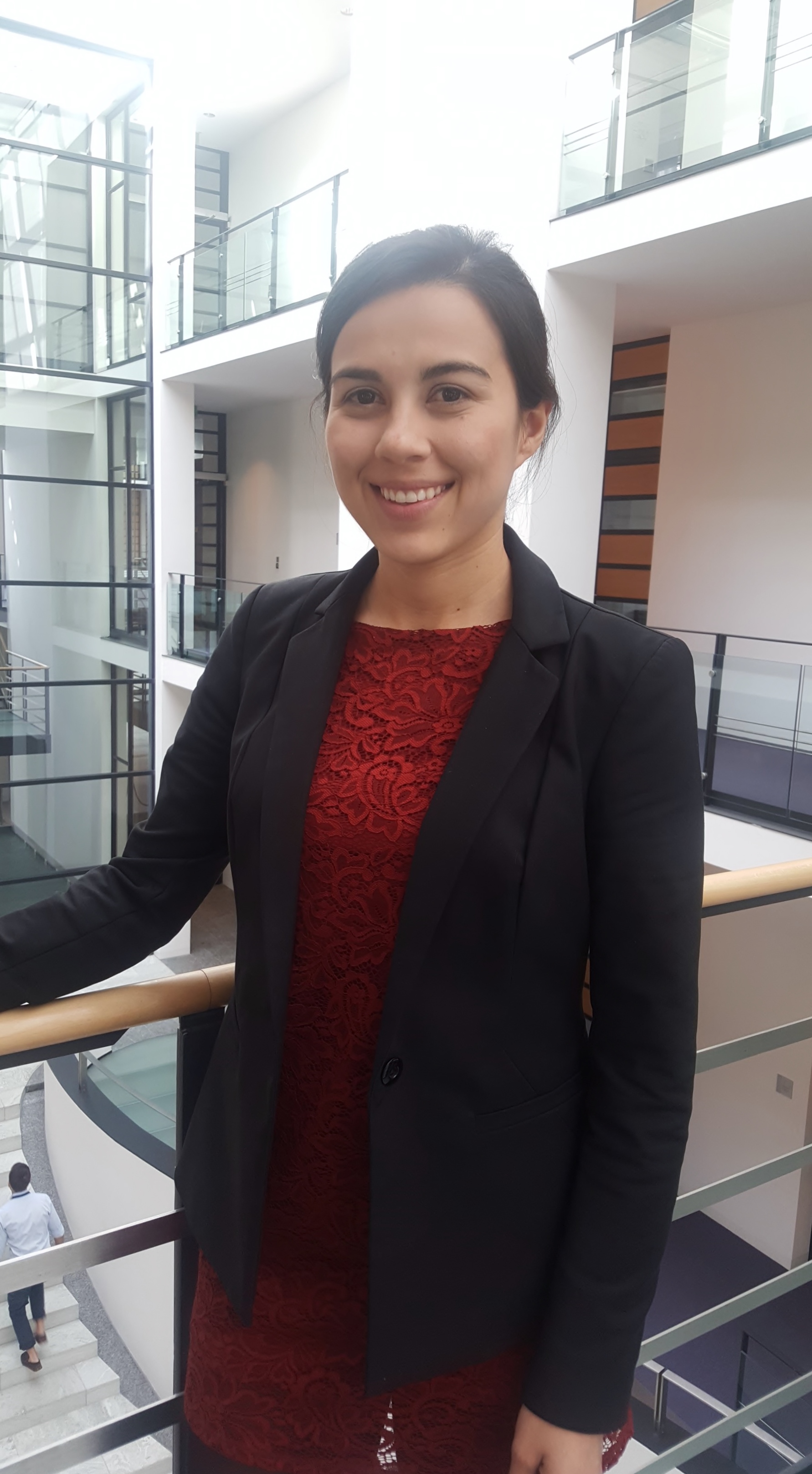 Tatiana Abarca[/caption]
Did you know that AIJA sponsors international scholarships? The AIJA scholarship programme allows young lawyers with limited financial resources to attend the annual congress and other events free of charge. In order to be considered for the AIJA scholarship, applicants need to submit an application which demonstrates how attending the AIJA events will benefit them, the absence of alternative financial means, and how their participation would serve the overall objectives and goals of AIJA.
In 2016, scholarships were awarded to Tatiana Abarca of Costa Rica, and Brenda Mwango Kemunto from Kenya.
Tatiana Abarca worked in corporate and labour law in Costa Rica before retraining in environmental law, completing a two-year Masters degree at the Australian National University (ANU) on an Australian Awards scholarship. Currently undertaking a legal internship at the International Tribunal for the Law of the Sea (ITLOS) in Hamburg, she describes her experience as an AIJA scholar as "an enormous privilege". "Upon arriving to the Annual Congress in Munich, I felt immensely grateful – the opportunity to network with over 500 lawyers was invaluable not only from a career perspective, but to also understand some of the latest initiatives and advancements that are being made in my field,"
Brenda Mwango, a State Counsel at the Kenyan Office of the Attorney General and Department of Justice attached to the Ministry of Transport and Infrastructure, is currently undertaking a Master of Laws in International Trade and Investment Law at The University of Nairobi, Kenya. "Being a scholar was a rewarding experience," she said. "I met inspirational people, people of different cultures and traditions from all over the world, I was offered great hospitality, and had stimulating discussions on European Law."
For both young lawyers, the scholarship offered invaluable international experience. Brenda described it as an "educational adventure": "AIJA gave me the opportunity to visit Switzerland and Germany for the first time – it has given me a perspective on the advanced infrastructure especially in the transport sector (road, air and rail), compared to what is available in Kenya."
[caption id="attachment_7657" align="alignright" width="235"]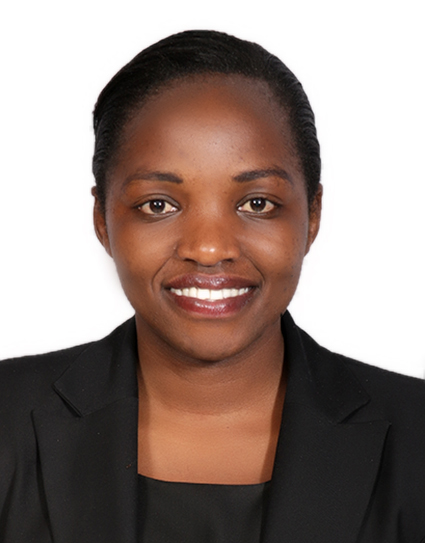 Brenda Mwango Kemunto[/caption]
Tatiana believes that, "as globalisation intensifies, the reliance on expertise from different jurisdictions is becoming a fundamental component of work in the legal space, especially in environmental and maritime law. I have maintained contact with many of those I was lucky enough to meet and hope to collaborate further in the future."
"For me, President Gorgenyi's opening speech was the highlight of the event. Her words about the work AIJA is doing to help young professionals in more disadvantaged societies were incredibly uplifting and reinforced the power the legal community has through associations like AIJA," she said.
For more information on the scholarship programme and how to apply, please visit: /scholarships
---
AIJA goes to Verona, Italy
30 September 2016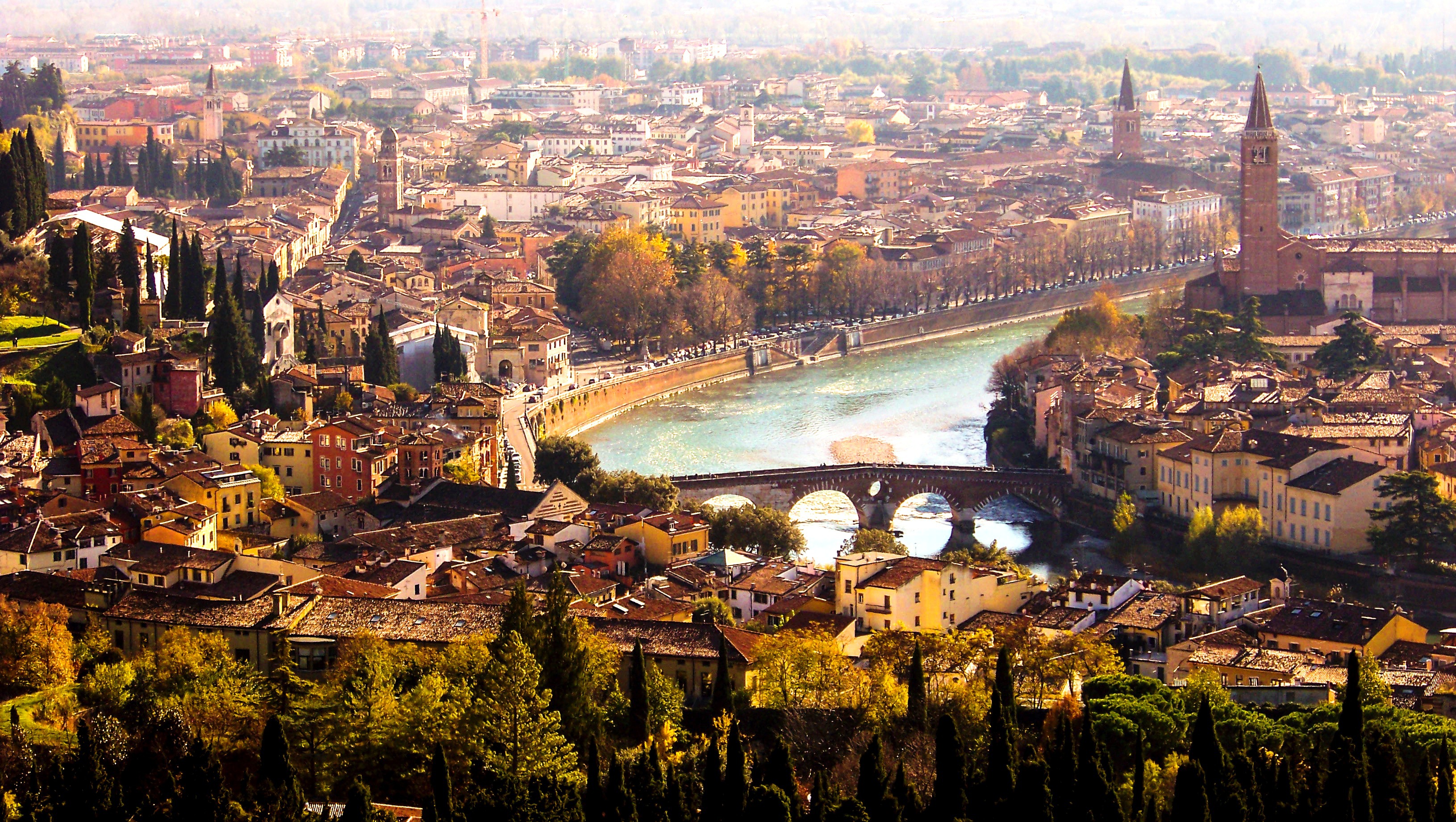 For this year's 2016 Half Year Conference, AIJA is exploring its romantic side. Verona, the city of Romeo and Juliet, is playing host. And it promises to be a truly spectacular location.
A Roman colony in the first century BC., it remains a well preserved Roman town - including the Arena, one of the most famous Roman amphitheatres that is still in use today. Visitors can also take a walk through the Medieval city, with the beautiful Basilica of San Zeno (one of the masterpieces of Romanesque architecture in Italy) and Piazza dei Signori, leading to the elegant Venetian-era palaces Palazzo Canossa and Palazzo Maffei.
Awarded World Heritage Site status by UNESCO, Verona was an easy choice of venue, explains Atty. Roberto Luzi Crivellini, Partner at Macchi di Cellere Gangemi, and Chair of the Organising Committee at the Conference: "following the success of the AIJA Half Year Conference in Parma in 2010, we wanted our AIJA friends to have a chance to discover another little Italian jewel," he says. "We could not find a better candidate, as Verona is located in a strategic position, its airport is well connected with the main European hubs. It is also close to Milano and Venice, which can be reached with a 1-hour fast train ride."
Participants will be immersed in a truly Italian experience. The conference venue - Hotel Due Torri at Piazza Sant'anastasia – is in the heart of the old city, surrounded by masterpieces of Roman, medieval and Venetian heritage, all within walking distance. AIJA dinners will be hosted in some of the most prestigious 17th century buildings, including one with a special theme. "The theme for the gala dinner on Saturday is 'Romeo and Juliet', "explains Atty. Giuseppe Cristiano, also a member to the OC, partner at De Berti Jacchia . "Verona is the city of Shakespeare's masterpiece, and this is a fun opportunity to meet other lawyers and experience the best traditions of AIJA."
For those more interested in Italian fashion, there are also seminars on the industry during the conference. "Italy is worldwide known for its fashion industry, but must compete in times of globalisation," explains Manuela Cavallo, Partner at Portolano, Cavallo. "This seminar programme focuses on the different aspects and trends in the sector, with some important in-house counsels who shall share their insights". Legal issues range from protecting IP in fashion contracts, to arbitration clauses and awards.
The second seminar running during the conference will be on enabling and securing international business: "we will offer a complete overview on the topic of secured transactions in the international commercial arena. In house counsels and international attorneys will discuss about the different types of securities, liens and priorities rights in a cross border context", says Giuseppe Scotti, counsel at Macchi di Cellere Gangemi.
So whether you're into Roman architecture, Venetian palaces, Shakespearean romance, stiletto heels – or simply want an 'Overview on conflict of laws regarding international securities' (Thursday, 11.30am) – then the AIJA 2016 Half Year Conference in Verona is the perfect place for you.
For more information and a full conference programme, please download the conference programme HERE
---
New appointments 2016-2017
27 September 2016
Please find here the list of new appointments, following the last AIJA General Assembly and Executive Committee Meeting of last month.
Bureau
David Frølich, President (new position)
Orsolya Görgényi, Immediate Past President (new position)
Wiebe de Vries, First Vice-President (elected by the General Assembly)
Emiliano Ganzarolli, Secretary General (elected by the General Assembly)
Justyna Szpara, Treasurer
Lara Vivas, Deputy Treasurer (appointed by the Bureau)
Extended Bureau
Membership Forum
Maximiliano D'Auro, Co-Chair
Anita Gerdin, Co-Chair (newly appointed by the Bureau)
Giuseppe Cristiano, Co-Chair (newly appointed by the Bureau)
Law Course Committee
Justus Jansen, Co-Chair
Ned Beale, Co-Chair (newly appointed by the Bureau)
Cristina Hernandez-Marti Perez, Co-Chair (newly appointed by the Bureau)
Forum of the Commissions
Martine Hoogendoorn, Co-Chair
Xavier Costa Arnau, Co-Chair (newly appointed by the Bureau)
David Diris, Co-Chair (newly appointed by the Bureau)
Human Rights Committee
Orsolya Görgényi, Chair Coordinator
Anna Birtwistle, Co-Chair
Christian Presoly, Co-Chair (newly appointed by the Bureau)
Gülsüm Aslan, Co-Chair (newly appointed by the Bureau)
Nicolas Thieltgen, Co-Chair (newly appointed by the Bureau)
Newly elected Executive Committee Members (in alphabetical order)
Sophie Arnold
Martijn Burgers
Alex Carbonell
Stéphane De Navacelle
Benjamin Dürig
Arne Friese
Kenji Hirooka
Eva Indruchova
Alexander Leuftink
Mette Lykke
Sabine Nyvlt
Kasper Ripken
Rebekka Stumpfrock
Antonio Varas
Dieter Veestraeten
Minglei Wu
In addition, three members will take the office of those of had to leave the Executive Committee due to other appointments in the Association or resignation.
Chiara Caliandro, will take the mandate for two years, until the General Assembly taking place in 2018;
Catrice Gayer, will take the mandate for one year, until the General Assembly taking place in 2017;
Tom Swinnen, will take the mandate for one year, until the General Assembly taking place in 2017;
They will join the other Executive Committee members elected in the past years who are still in office: Pieter Van Den Broeck, Benjamin Leventhal, Thilo Pachmann, Ferenc Ballegeer, Tomas Rybar, Birgit Wöhren, Marco Ferreira Orlandi, Pablo Vinageras, Cristian Elbert, Babak Tabeshian, Tom Claeys, Agnese Hartpenga, Henrietta Mason, Ayse Ulku Solak, Jan-Ove Becker, Bruno Guarnieri, Jean-Philippe Arroyo, Laura Koponen, Tiziana Di Ciommo, Stefan Bais, Simone Hofbauer, Joost Willem Achterberg, Benedikt Rohrssen, Christian Leuenberger, Stefanie Tack, Lennart Ostenfeld, Tabata Arteta, Jérôme Debras, Jérôme Nicolas.
Newly appointed National Representatives (for a complete list of National Representatives and local contacts, please click here)
| | |
| --- | --- |
| - AUSTRIA | Michaela Pelinka |
| - CANADA | Caroline Abela |
| - CHINA | Cheng Chen |
| - FRANCE | François Barré |
| - ITALY | Giuseppe Scotti |
| - JAPAN | Kazuma Higuchi |
| - NETHERLANDS | Marnix Van den Bergh |
| - SWEDEN | Per – Ola Bergqvist |
| - USA | Arnoldo Lacayo |
Newly appointed Commission Officers (for a complete list of commission officers, please click here)
Banking Finance & Capital Markets Law
Jennifer Maxwell, Vice-president
David Diris, Vice-president
Elina Girne, Vice-president
Environment and energy law
Eoin Cassidy, President
Jan Rolinski, Vice-president
Hector Sbert, President
Anouk Rosielle, Vice-President
Intellectual Property, Technology, Media, and Telecommunications
Alex Watt, Vice-President (Media)
International arbitration
Tero Kovanen, President
Benjamin Leventhal, Vice-president
International Business Law
Pablo Font, Vice-president
Aurélie Conrad, President
Damien Devot, Vice-president
Arnoldo Lacayo, Vice-president
Paola Fudakowska, President
Henrietta Mason, Vice-president
Martin Fӧrster, President
Bernd Hauck, Vice-President
Skills, Career, Innovation, Leadership and Learning (SCILL)
Stepan Holub, President
Jean – Rodolphe Fiechter, Vice-President
Marisa Buetzberger, Vice-President
T.R.A.D.E. - Trade, Retail, Agency, Distribution, E-commerce (former Distribution Law Commission)
Babak Tabeshian, President Christine Borfiga, Vice-president SEE HERE THE OFFICIAL COMMUNICATION OF THE SECRETARY GENERAL


---
Lawyering for change, 30.11 - 01.12.2016
08 September 2016

According to a United Nations estimate, four billion people do not have access to justice. In both the northern and southern hemispheres, legal assistance and representation of people with social or economic problems in accessing courts and tribunals play a key role in having their rights respected. As well as defending individual interests, the collective action of lawyers and other key players in the access to justice, such as social workers, legal experts working in the voluntary sector or community stakeholders, can also foster sustainable change within societies. Indeed, stakeholders in the access to justice are crucial in strengthening the rule of law and developing the power to act of people seeking justice. This is a key issue at a time when questions are being asked of sustainable development and the future of legal aid for vulnerable people. ASF is working in around ten fragile countries, where justice and the effectiveness of the rule of law have proved to be key elements in the social and economic development of populations, as well as crucial in preventing conflicts. Founded by ASF, the "Lawyering for Change" conference offers people the opportunity to discuss and focus on practices which foster sustainable change. Lawyers, legal experts and social stakeholders from Central Africa, South East Asia, North Africa, America and Europe will share their experiences of the work carried out in their respective countries. This experience will then be placed in the context of the recently adopted Sustainable Development Goals (SDGs) which advocate the promotion of the rule of law and the guarantee of access to justice for all. Although the "Lawyering for Change" conference is being held to discuss the projects and studies which ASF has been carrying out for a number of years on the link between the access to justice and sustainable development, the event aims above all to tackle the realities of the situations on the ground. DOWNLOAD THE PROGRAMME


---
Load more