AIJA News
Innovation Legal Services Forum
26 April 2017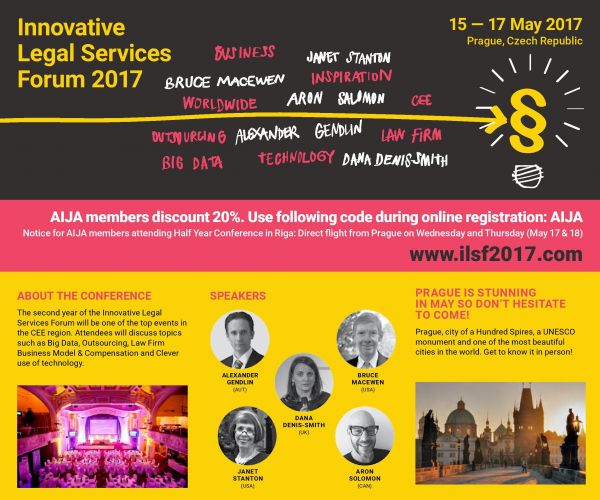 This year again AIJA supports the Innovation Legal Services Forum taking place in Prague next 16-17 May.
Only a couple of weeks (and a few places) left before the event. And AIJA members have right to a special reduction!
See here: ILSF website
---
Turo Sumu wins a free registration to an AIJA seminar
12 April 2017
Turo Sumu, a Finnish member of AIJA since 2014, is the lucky winner of a free registration to an AIJA event.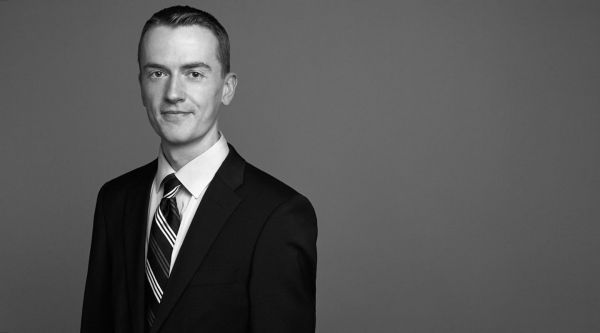 Turo is one the many AIJA members who dedicated some time in March 2017 to take a membership survey, used to kick off a new marketing strategic plan in 2017. He won the raffle and will attend an AIJA event in 2017 free of charge.
Well done Turo!
---
Join the IBA Congress in Sidney free of charge
11 April 2017
Young Lawyers 35 or under based in Europe can attend the Annual Meeting of the IBA in Sydney free of charge.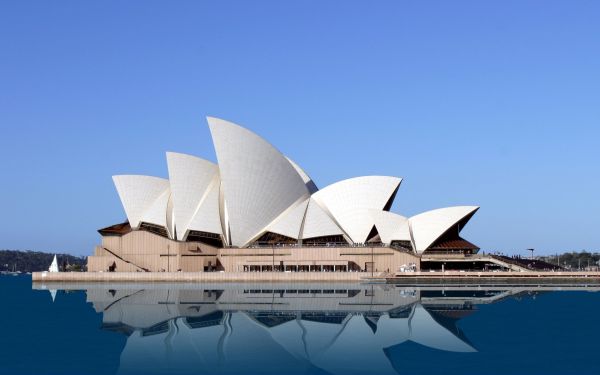 An attractive scholarship programme is available and covers the costs of travel, accommodation and registration fee.
The title of the essay to be submitted this year is 'Building a Fair Migration Policy for Europe: what would such a policy look like and is such a policy achievable?'. Additional information about the scholarship is set out here.
Do not miss this opportunity!
---
AIJA, Shortlisted for the Best Association Award at the Association Excellence Awards 2017
04 April 2017
AIJA was shortlisted for the Best Association Award at the Association Excellence Awards 2017.
Unfortunately the Award went to another association, but it is certainly a privilege for us to be admitted to the "Olympus of International Associations".
AIJA received gratifying comments from the judges, including:
"This is an exciting organisation which has great prospects for growth and influence. Is clearly making an impact"
"Good support for members. Imaginative meetings and events"
"A global membership organisation with a reach of approximately 450,000 young lawyers around the world. Excellent twitter campaign on matters of global importance such as human rights. Key achievement this year is a Brussels head office."

---
New Summer Program announced
04 April 2017
New summer program announced!
Good news for potential interns and law firms which need interns. Check out the European Center for Career Education website to know more!

---
Load more