Trusts and Continental law: is this marriage possible?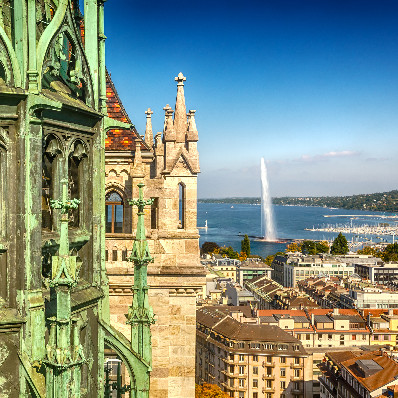 Geneva
14 - 16 November 2019
---
Join us in Geneva, a European hub offering banking, investment, trust and other wealth management services across the world. The longstanding tradition of local private banking, previous liens with various Anglo-Saxon countries, the solid infrastructure and a reliable Swiss politic and legal system have strongly contributed to this.
The seminar will mainly focus on trusts and their compatibility with continental legal systems. The programme will address a wide range of topics across many fields of law, including trust structures, related tax rulings and issues, real estate matters, and trust litigation, among others.
The seminar will attract numerous international and local lawyers, from a large number of countries in the world. It will be a great opportunity to exchange ideas and experiences with lawyers dealing with trusts and related legal topics, as well as to discover unknown aspects of the Calvinist Geneva.
See you in Geneva!
---
AIJA Commissions

International Private Clients and Family Law

---

Programme complet Trusts and Continental law: is this marriage possible?

Thursday 14 November 2019

Registration at Warwick Geneva Hotel
Address: Rue de Lausanne 14, 1201 Geneva, Switzerland


Welcome Drink at Halles de l'Ile
Address: Place de l'Ile 1, 1204 Geneva, Switzerland

Dinner at Bain des Pâquis
Address: Quai du Mont-Blanc 30, Geneva, Switzerland


Friday 15 November 2019

Registration at Warwick Geneva Hotel

Address: Rue de Lausanne 14, 1201 Geneva, Switzerland

Welcome address by the AIJA President

Paola Fudakowska

, AIJA President, FCO Legal Directorate, United Kingdom

Panel 1: The 4 most frequent situations where trusts are used in common law countries
Moderator:


Oliver Piper

, Farrer & Co, UK

Speakers:


Renat V. Lumpau

, Choate, Hall & Stewart LLP, USA

Lucy E. Main

, Beard Winter LLP, Canada

Adam Cloherty

, XXIV Old Buildings, UK

Caitriona Moran

, William Fry Tax Advisors, Ireland




Panel 2: The 4 countries of continental law where trusts are used the most
Moderator:

Stepan Holub

, Holubova advokati, Czech Republic

Speakers:

Brazzalotto Alberto

, Maisto e Associati, Italy

Vogt Annaïg

, Meyerlustenberger Lachenal AG, Switzerland

Krzywański Tomasz

, GWW Ladziński, Cmoch i Wspólnicy Sp. k., Poland

Pia Summer

, Gasser Partner Rechtsanwälte , Liechtenstein

Panel 3: Trusts and abuses, sharing experiences on criminal law, asset tracing and litigation
Moderator:

Charlotte Tregunna

, Peters & Peters, UK

Speakers:


Magdalena Heyder

, Homburger, Switzerland

Marielle Boezelman

, Hertoghs Advocaten, Netherlands

Maximilian Müller

, Prof. Dr. Müller & Partner, Germany

Adam Flacks

, Lipman Karas, UK





Keynote: Swiss diplomacy and Geneva: also a matter of trust.


Ulrich Lehner

, former Swiss Ambassador




Panel 4: Offshore trusts, how strong is the wind blowing?
Moderator:

Josefina Colomar

, Withers Bergman LLP, USA


Speakers:

Ben Havard

, Collas Crill LLP, Guernsey

Sophia Rolle-Kapousouzoglou

, LennoxPaton, The Bahamas

Nancy Chien

, Bedell Cristin, Jersey




Saturday 16 November 2019

Panel 5: Professionals sharing experiences and hints
Moderator:

Christian Presoly

, Liechtenstein

Speakers:


Herman Krul

, Reliance Trust, Switzerland

Bhavnita Gosrani

, Zedra, Switzerland

Hansjoerg Wehrle

, Allgemeines Treuunternehmen (ATU), Liechtenstein




Panel 6: Trust and tax, old friends. Talks from the practice
Moderator:

Gertjan Verachtert

, Sansen International Tax Lawyers, Belgium


Speakers:


Annabel Spearman

, Farrer & Co, London

Marc Buchmann

, Fischer Ramp Partner, Switzerland

May-Lolli Ghetti

, Interlaw Monaco S.A.M., Monaco

Alessia Paoletto

, Withers, London




Optional guided tour of International Red Cross and Red Crescent Museum

Not included in the registration fees, payable upon registration

Optional dinner

Not included in the registration fee, payable upon registration
---
Informations pratiques
Accommodation
Please book your room at the Warwick Geneva prior to October 31 2019
Hotel address: Rue de Lausanne 14, 1201 Geneva, Switzerland
https://tinyurl.com/AIJA-Geneva2019
Room rates: 250 CHF/150 CHF (Thursday/Friday - single room)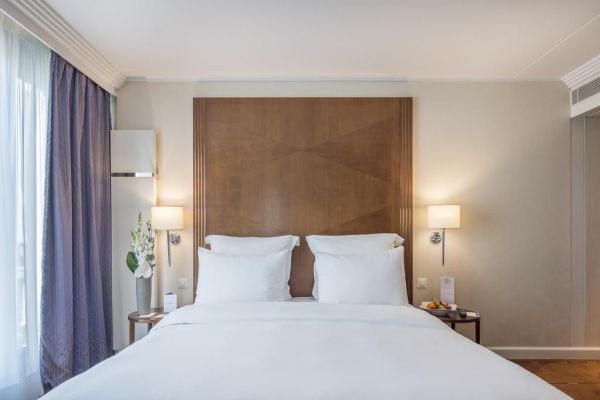 Dresscode
Seminar : Business Casual
Thursday evening, Home Hospitality Friday dinner and Saturday optional program: Casual
AIJA Registration Cancellation Policy
Up to 6 weeks before the event: Refund of 100% of the registration fees paid
deducted by an administrative fee of 50 EUR
Up to 2 weeks before the event: Refund of 50% of the registration fee paid
deducted by an administrative fee of 50 EUR
Less than 2 week before the event: No refund
Comité organisateur
Nicolas HERREN
Pestalozzi Attorneys at Law Ltd (SWITZERLAND)
Henrietta MASON
Pennington Manches LLP (UNITED KINGDOM)
Clara POGLIA
Schellenberg Wittmer Ltd (SWITZERLAND)
Noémie RAETZO
Lalive (SWITZERLAND)
Julien TRON
Meyerlustenberger Lachenal (SWITZERLAND)