Conférence bi-annuelle de mai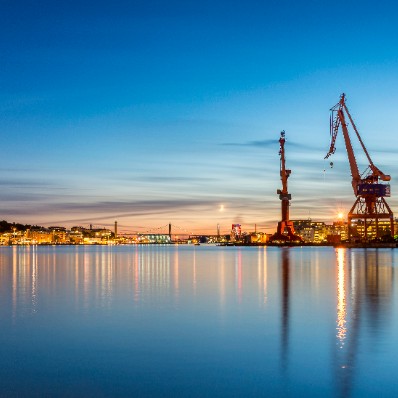 Göteborg
26 - 29 May 2021
Ajouter au calendrier Outlook / iCal Ajouter au calendrier Google
---
The Future of Mobility – Navigating a revolution
As the world changes, so does our means of getting around in it. When we look back on this time, we will realize that we are currently in the midst of a technological transport revolution - a revolution moving at a pace that is hard to grasp. New products and services that in the coming decades will drastically impact how we move, live and work are being developed - perhaps at an even higher pace after the COVID pandemic - and predicting where that may lead us is not an easy task. We are therefore pleased to welcome you to an exciting AIJA Half-Year Conference (HYC) on The Future of Mobility.
Gothenburg will be the perfect spot to feel the pulse of the technological developments. The city has already clearly established itself as a global hub for innovative, cutting-edge technology aimed at improving mobility, particularly within the automotive sector, and always with a dedicated focus on safety and sustainability. The May 2021 HYC will be divided into two academic tracks, with a seminar organised by the AIJA IP/TMT Commission and a second one organised by the AIJA Corporate and M&A commission. The academic programme is also supported by several other commissions, enabling us to offer attractive and diverse sessions to all participants.
The IP/TMT track will focus on both the automotive and drone industries, which are offering innovative products and services, such as autonomous vehicles. These new technologies come with a broad range of legal challenges, such as data privacy, advertising claims, co-branding, licensing, use of software, management of trade secrets, insurance and liability, the regulatory framework and import and export control.
The Corporate and M&A track will guide participants through several core topics related to M&A in general and to mobility, for example venture capital in the world of mobility start-ups, the role of the banking and financing sector for mobility of payments and the relevance for M&A deals, the old and new fuel of mobility – energy and data – as well as issues on antitrust, cross-border restrictions and appropriate regulatory regimes.
Besides a great scientific programme, the Organising Committee will make you discover a lovely city known for its warm relaxed attitude and friendliness, great seafood and (hopefully) long and light midsummer nights.
Come and join us!
Picture credit: © Anders Wester/Göteborg & Co
---
AIJA Commissions

Corporate and M&A
Intellectual Property, Technology, Media, and Telecommunications
---
Comité organisateur
Rim BEN AMMAR
Law and More (BELGIUM)
Marco GARDINO
R&P Legal (ITALY)
Katja GARVEY
Kegler, Brown, Hill + Ritter, LPA (UNITED STATES)
Agnese HARTPENGA
TGS BALTIC (LATVIA)
Maria JENNERHOLM
MAQS Advokatbyrå AB. (SWEDEN)
Sophie LENS
ALTIUS (BELGIUM)
Christoffer MANGELUS
Advokatfirman Delphi i Göteborg KB (SWEDEN)
Nicolas MOSIMANN
Kellerhals Carrard (SWITZERLAND)
Jakob NORTOFT
Advokatfirman Glimstedt Göteborg (SWEDEN)
Johannes WåRDMAN
Wistrand Advokatbyrå (SWEDEN)
Alex WATT
Browne Jacobson LLP (UNITED KINGDOM)