AIJA spring legal forum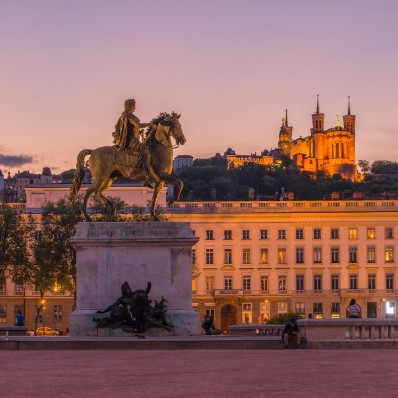 Lyon
18 - 20 March 2021
Ajouter au calendrier Outlook / iCal Ajouter au calendrier Google
---
AIJA has set new dates and a different format for the Lyon Half-Year Conference which was originally scheduled for May 2020. Please join us in Lyon for the spring legal forum from 18-20 March 2021. The academic content remains the same, as the Organising Committee and the academic programme coordinators hope to deliver an engaging discussion on 'The fintech revolution' and 'Dealing with a sovereign state'. An academic track on tax will be added to the programme.
Academic programme overview
Seminar 1 - The fintech revolution
FinTech has revolutionised the financial services industry. Disruptors, innovators and pioneers are now established financial services companies deploying greater resources to nurture innovation and growth, form strategic partnerships, and make significant advances in technology.
This new frontier of financial services requires a careful understanding of regulation and risk and a deep knowledge of the FinTech market. Join us for a two day event in the beautiful city of Lyon where you will have the opportunity to hear from and network with experienced legal and financial professionals. The seminar aims to cover a diverse range of topics including, but not limited to, cryptocurrencies, ICO's, blockchain technology based solutions, M&A in FinTech, payment systems, neobanking, machine learning and trading, and of course the regulatory umbrella under which the entire industry operates.
Seminar 2 - Dealing with a sovereign state
Increasingly keen to attract foreign investors and capital, sovereign states actively take a large part in economic life worldwide. But dealing with and investing in a foreign state is becoming more and more complex. As investors, businesses and state officials alike face deeper scrutiny than ever before from other states, international institutions and NGOs, disputes arise frequently.
We will gather for two days in Lyon – home of Interpol and Europol – to learn from, exchange and network with international recognised professionals on current issues which regularly make headlines in relation to investing in a sanctioned state, intra-EU bilateral investment treaties, state immunities, ill-gotten assets, international cooperation, human rights and environmental protection.
Seminar 3 - Governments in action – who pays the bill?
Governments around the world have been trying to tackle the economic repercussions of the COVID-19 pandemic by increased public spending and granting of tax benefits. However, sooner rather than later, taxpayers will receive the bill for these financial support measures. Which taxpayers will be asked to pay, and what can we learn for future crises? Will governments seize the opportunity to change the tax landscape in more fundamental ways?
Join us for our two day tax seminar in Lyon, where we will scrutinize tax relief measures initiated since spring 2020, and identify trends to anticipate how state treasuries will be filled on payment day. Topics will include tax incentives introduced and the conditions for their utilization, restructuring of distressed entities from a tax perspective, state aid considerations in connection with tax relief legislation, and tax consequences of reduced mobility. Further, we will have a look at tax increases and introduction of new taxes on the horizon. Last but not least, we will discuss what "fair" taxation means and by which measures it can reasonably be achieved (or not); including a consideration of exchange of information, anti-avoidance measures, tax havens and tax audits.
Picture credit: © NinoVersalPhotography
Event venue
The InterContinental Lyon – Hotel Dieu
20 Quai Jules Courmont
69002 Lyon - France
Tel: +33-4-26 99 23 23
E-mail: lyon@ihg.com / Website
Location: 7 minutes on foot from popular Place Bellecour square and a 5-minute stroll from Bellecour metro station.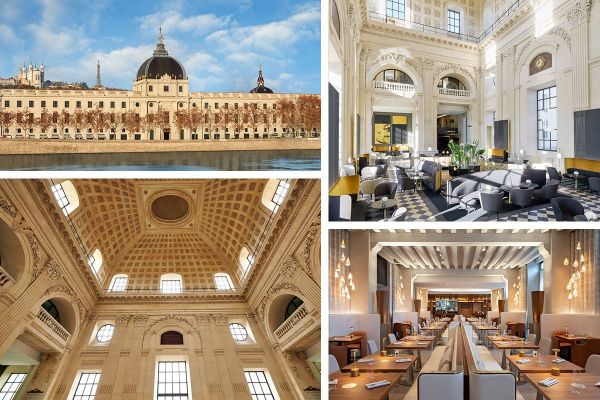 Opened in June 2019, the InterContinental Lyon – Hotel Dieu is one of the city's most emblematic historical landmark buildings, with a contemporary take on design.
Style and Character
One in three Lyonnais were born at this grande dame of a historic monument; it was the city's maternity hospital from 1493 until 2010. Four years of restoration and the edifice is once again open to the public – as a luxurious, five-star hotel by InterContinental.
A sweeping, 280m-long façade by 18th-century architect Jacques-Germain Soufflot (of Pantheon-in-Paris fame) is the magnificent prelude to a strikingly contemporary interior by celebrated hotel designer Jean-Philippe Nuel. His dramatic mix of sumptuous Verel de Belval silks and rustic stone-flag flooring, the wall of antiquarian medicinal books behind reception, the coffered dome ceiling soaring 32-metre and central altar-like floral display in the hotel bar are but some of the countless clever, breathtakingly beautiful evocations of the hotel's unique past.
Source © Telegraph Media Group Limited
To learn more on Grand Hôtel Dieu history: https://grand-hotel-dieu.com/en/place/
How to get to the Intercontinental Hôtel Dieu from the Lyon Saint-Exupéry Airport:
By public transport:
Take the airport shuttle called Rhônexpress (https://www.rhonexpress.fr/en/)
Departure every 15 minutes from 4.25am to midnight (Every 30 min from 4.25 am to 6 am and from 9pm to midnight) - 7 days/week all year long
Stop at the La Soie station. Take the Subway Line A (Perrache Direction) and stop at Bellecour Station. From Bellecour station, it is at 5 min walk the Intercontinental Hôtel Dieu
Ticket: 15.20€ (single) – 26.70€ (return) – Online advance purchase possible on the website
By taxi:
The transfer from the airport to the city centre will take +/- 25 minutes (subject to traffic 25 km) and cost around 50€.
Here a few contacts for taxi companies to order pick-ups:
Taxi Radio - service-client@taxilyon.com - www.taxilyon.com
Airport taxi - airportaxilyon@gmail.com - www.airportaxi.fr/taxis
Atout B - atoutb.transport@gmail.com - www.atoutb.com
Step - steptransports@gmail.com - www.step-transports.fr
---
AIJA Commissions

Banking, Finance and Capital Markets
International Business Law
Labour Law
Litigation
Tax Law

---

Programme complet Seminar 1 - The FinTech Revolution

Thursday 18 March 2021

Registration @ Welcome Desk

Welcome Reception

Friday 19 March 2021

Run for Human Rights

Registration @ Welcome Desk

Welcome to the Spring Legal Forum
Marika Devaux, MAAT Law & Co-Chair of the Half-Year May Conference, France
Caroline Barbe, Solucial & Co-Chair of the Half-Year May Conference, France
François Barré, Azam-Darley et Associés, France



Session 1: Capital markets meet crypto assets: From IPOs and exchanges to ICOs and crypto exchanges – Is anything new really going on?
Beyond business: Diversity of innovative technologies and their utility at law and legal enforcement

Coffee Break & Exhibition

Session 2: Technology transforming tradition: Fintech disruptions in banking and insurance

High risk? High Reward? Due Diligence and AML practices


Lunch

Session 3: Keynote - Emerging economies: bridging the gap and increasing accessibility

More than blockchain: Artificial intelligence and machine learning

Coffee Break & Exhibition

Session 4: Regulation without impediment: Leading jurisdictions and what they are doing right

Global reach requires global collaboration: Jurisdiction shopping and consumer protection

First Timers' Drink

Meeting in the hotel lobby & transfer to the dinner venue (by foot)

Spring Dinner

Saturday 20 March 2021

Registration @ Welcome Desk

Session 5: M&A in the age of financial technology

Wrap-up

Coffee Break & Exhibition

Optional city tour or activity

Transfer to Gala Dinner venue (by bus)

Gala Dinner

Seminar 2 - Dealing with a Sovereign State

Thursday 18 March 2021

Registration @ Welcome Desk

Welcome Reception

Friday 19 March 2021

Run for Human Rights

Registration @ Welcome Desk

Welcome to the Spring Legal Forum
Marika Devaux, MAAT Law & Co-Chair of the Half-Year May Conference, France
Caroline Barbe, Solucial & Co-Chair of the Half-Year May Conference, France
François Barré, Azam-Darley et Associés, France



Session 1: With or Without You? – The Impact of International Sanctions on Contracts

International sanctions in a diverging and converging geopolitical landscape (e.g. Brexit/US foreign policy) – where are we now and what does the future hold?
Enforcement actions against sanctions violations in different states – how do they differ?
How to design an effective sanctions compliance framework for your business/firm
How to risk assess your client base vis-à-vis sanctions

Coffee Break & Exhibition

Session 2: Protectionism in Act – The Impact on cross-border transactions

The impact on value chain: from site consolidation to headquarters relocation strategies;
Tariff war and Outbound activity (the China scenario)
FDI strategies (i.e. sensitive sectors, local restrictions)
How to minimize the risks of protectionism in M&A deals (from the due diligence process to CPs and MAC clause)

Lunch

Session 3: Facing a Dead End – Immunity Issues as a Braking Factor and its Management in Respect of Jurisdiction

How to negotiate a waiver of immunity from jurisdiction and where to go (arbitration, national court)?
Protection of claimant's right when faced with immunity plea
Where should the line be drawn on immunity from jurisdiction?
How to handle refused access to employment rights through the operation of immunity?

Coffee Break & Exhibition

Session 4: Treading on Thin Ice – What is the future of investor-state arbitration in the European Union?

What is left of intra-EU Bilateral investment treaties?
The implications of EU opinion 1/17 on a multilateral investment dispute settlement system?
Is there an impact to EU treaties with third states and the multilateral treaties where EU is a party? (e.g. CETA-EU and ECT treaty example)

First Timers' Drink

Meeting in the hotel lobby & transfer to the dinner venue (by foot)

Spring Dinner

Saturday 20 March 2021

Registration @ Welcome Desk

Session 5: Don't Mess with Foreign Relations – How to Enforce Against a Sovereign State?

Asset tracing & taking of evidence – What are the specificities in the context of enforcing against a foreign state?
Current issues concerning the immunity from execution – Enforcement without a waiver; a waiver, what for?
On whom falls the burden of proof and what specific role plays the judge?
Does Enforcing against an alter ego ever work?

Coffee Break & Exhibition

Optional city tour or activity

Transfer to Gala Dinner venue (by bus)

Gala Dinner

Seminar 3 - Governments in Action - Who Pays the Bill?

Thursday 18 March 2021

Registration @ Welcome Desk

Welcome Reception

Friday 19 March 2021

Run for Human Rights

Registration @ Welcome Desk

Welcome to the Spring Legal Forum
Marika Devaux, MAAT Law & Co-Chair of the Half-Year May Conference, France
Caroline Barbe, Solucial & Co-Chair of the Half-Year May Conference, France
François Barré, Azam-Darley et Associés, France



Session 1: The Light at the Start of the Tunnel – Tax Relief Measures in Times of the Pandemic

Panel discussion on tax relief measures introduced by governments during the pandemic and conditions for benefiting from them

Coffee Break & Exhibition

Session 2: Emergency Restructurings and Taxes

Panel discussion examining corporate tax pitfalls when dealing with distressed debt and bail-outs, and how to avoid them

Lunch

Session 3: Money Money Money – How Governments Are Putting the Screw on Corporate Taxpayers

Panel discussion dealing with the limitations on tax structuring opportunities, the death of tax havens and increased scrutiny by tax authorities

Coffee Break & Exhibition

Session 4: Clouds on the Horizon – How Governments Rely On Private Clients To Fund Their Spending Spree

Panel discussion dealing with the introduction of taxes and the elimination of special tax regimes aimed at HNWIs as well as tax measures introduced to attract HNWIs

First Timers' Drink

Meeting in the hotel lobby & transfer to the dinner venue (by foot)

Spring Dinner

Saturday 20 March 2021

Registration @ Welcome Desk

Session 5: Round Tables: What is the Bigger Picture?

All attendees will be invited to share their views and experiences on one of the three topics

Roundtable 1: Will the pandemic change taxpayers' attitudes to paying taxes for the common good?
Roundtable 2: Will the pandemic increase the pressure on multinationals to pay their fair share in taxes?
Roundtable 3: How can taxes influence "good behavior"?

Coffee Break & Exhibition

Optional city tour or activity

Transfer to Gala Dinner venue (by bus)
---
Comité organisateur
Agata ADAMCZYK
Adamczyk, Liber & Współpracownicy (POLAND)
José Miguel ALGORTA GARICOITS
ESTUDIO ALGORTA & Asociados (URUGUAY)
David AREIAS
Areias Advogados (PORTUGAL)
Caroline BARBE
SOLUCIAL (FRANCE)
Marika DEVAUX
MAAT avocat (FRANCE)
Alessandro FOTI
De Berti Jacchia (ITALY)
Romain FRANZETTI
STANCE (FRANCE)
Emmanuel KASPEREIT
Archipel (FRANCE)
Jennifer MAXWELL
Blake, Cassels & Graydon LLP (UNITED KINGDOM)
Joëlle MUCHADA
GFP Avocats (FRANCE)
Joyce PITCHER
Pitcher Avocat (FRANCE)
Christian SAUER
BCLP (FRANCE)
Valerio SCOLLO
GSK Stockmann SA (LUXEMBOURG)
Eva STADLER
WOLF THEISS Rechtsanwälte GmbH & Co KG (AUSTRIA)
Sandy VAN DER SCHAAF
Heussen B.V. (NETHERLANDS)
Représentants nationaux
Marie DAVY
KRAMER LEVIN (FRANCE)