Commercial Fraud Commission Day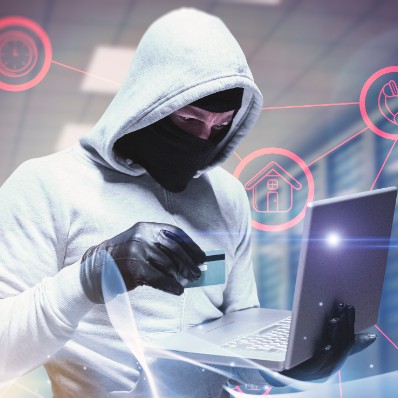 Online
16 November 2020
13:50
- 19:30 CET
---
Cyber-crime has no national boundaries. It continues to rise in scale and complexity wreaking indescribable damage on businesses and individuals, and costing economies billions annually. Likewise, the theft of cryptoassets, cryptoasset scams, and the use of cryptocurrencies to conceal assets is growing rapidly; the Wall Street Journal reported this year that cryptocurrency Ponzi schemes and other frauds involving cryptocurrencies defrauded people of more than US$4 billion in 2019. That was more than 2017 and 2018 combined.
The Commercial Fraud Commission is therefore pleased to bring you two exciting sessions on these subjects:
Session one will focus on criminal aspects of hacking and cyber-crime such as: jurisdiction of criminal authorities for prosecution, enforcement of interim measures or sanctions / international mutual assistance, new cyber-fraud schemes (also COVID-related) and new offenses. We are pleased to welcome Oliver Crofton of Marclay Associates (a cyber security firm specialising in the protection of organisations against cyber-attack) as guest speaker.
Session two will focus on tracing and recovering crypto-assets, including looking at methods and case studies. We look forward to welcoming Marlon Pinto of Another Day (a specialist intelligence and investigations firm with experience in tracing crypto-assets) as guest speaker.
The Commercial Fraud Commission Day will conclude with an exciting social event – each participating member will have three minutes to tell us about something (non-legal) that they love or that they are passionate about; this could be why penne is the best form of pasta, your proof that aliens exist, or the benefits of yoga (with demonstrations) …. anything! This is your chance to be creative! Powerpoint or other visual presentations are encouraged but not essential. This will be followed by drinks and conversation.
We look forward to seeing you on our Commission Day!
More information about the speakers and schedule can be found under the programme section of this page.
All academic sessions are recorded and shared in the Resource Centre the week after the events.
---
Cet événement a lieu durant: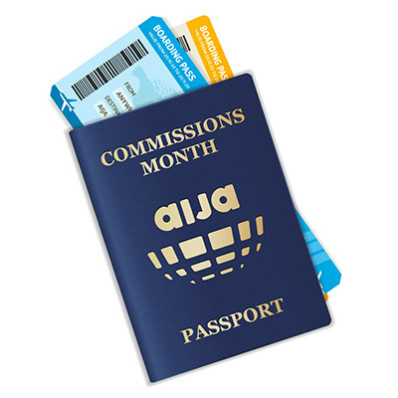 AIJA Commissions Month
20 October - 20 November 2020
---
AIJA Commissions

---

Programme - Commercial Fraud Commission Day

Monday 16 November 2020

Welcome Address


François Barré

, Azam-Darley et Associés, France & AIJA President 2020/2021




Adam Flack

, Lipman Karas LLP, UK

Inside the cybercriminal's mind: how to understand and then catch them?


This session will focus on the hacking, the psychology of hacking, and cybercrime more generally. Our panel will be specifically focusing on the difficulties in pursuing perpetrators across multiple jurisdictions exploring what tools law enforcement use currently to tackle this problem (i.e. extensions of jurisdiction; MLA; interim measures; sanctions; extradition etc.), and whether there are any tools on the horizon that might better equip law enforcement to fight this superior threat (e.g. new cyber-fraud schemes and new offences around the world).

We are pleased to welcome Oliver Crofton of Marclay Associates (a cyber security firm specialising in the protection of organisations against cyber-attack) as guest speaker.

Moderator

:

Max Mailliet

, Etude Max Mailliet, Luxembourg

Guest Speaker

:

Oliver Crofton

, Marclay Associates, UK (Cyber Security Expert)

Panellists

:

Charlotte Glaser

, Cadwalader, Wickersham & Taft LLP, UK

Jacopo Piemonte

, De Berti Jacchia Franchini Forlani Studio Legale, Italy

Greg Payne

, Payne Clermont Velasco, Hong Kong




Crypto-assets: technical and legal fundamentals for fraud lawyers

This session will consider some of the key technical issues (myths and reality) that crypto-assets present in the context of fraud and how those technical issues impact on legal rights and remedies. The session will assume a very basic understanding of crypto-assets and distributed ledger technology and will aim to lead the audience to the next level. A clear understanding of the technology is a critical starting point for any proper analysis of the fundamental legal issues that fraud lawyers in any jurisdiction will have to grapple with, such as governing law, the legal nature of crypto-assets and available remedies.

We are pleased to welcome Marlon Pinto, a director at Another Day who specialises in corporate investigations and crisis response, and Alexander Amann, Attorney at Law in Liechtenstein and Zurich. Marlon will provide his professional insights on the technical issues and Alexander will use the example of the recent Liechtenstein Blockchain Act to highlight some of the key legal issues that will arise in any jurisdiction.

Moderator:

Marc Jones

, Stewarts Law, UK

Guest Speaker:

Marlon Pinto

, Another Day, UK

Panellist

:

Dr Alexander Amann

, Schwarzler Law, Liechtenstein

Commercial Fraud Commission Meeting and Social Event
We hope you will join us for a special commission meeting! Please come prepared to give a presentation about something non law related that you are passionate about! You will have 2 minutes to present your favourite topic: prizes for the most entertaining and most persuasive!

---
Comité organisateur
Inka KNAPPERTSBUSCH
CMS Hasche Sigle P. v. RAe u. StB mbB (GERMANY)
Agata ADAMCZYK
Adamczyk, Liber & Współpracownicy (POLAND)
Kato AERTS
Lydian (BELGIUM)
Cherry ALMEIDA
Caland Advocaten (NETHERLANDS)
Giovanni ANGLES
Shook Hardy & Bacon LLP (UNITED STATES)
Chris ATKINSON
LK Law LLP (UNITED KINGDOM)
Ferenc BALLEGEER
FB-tax (BELGIUM)
Luana BARROS
Montaury Pimenta, Machado & Vieira de Mello Advogados (BRAZIL)
Marc BUCHMANN
Fischer Ramp Buchmann ltd (SWITZERLAND)
Alisa BURKHARD
FlyingLawyers (SWITZERLAND)
Davide CANEPA
STUDIO LEGALE MORDIGLIA (ITALY)
Daria CAPOTORTO
Tonucci & Partners (ITALY)
Gustavo COELHO
Bastilho Coelho Advogados (BRAZIL)
Silvia DAHLBERG
Advokatfirman Vinge KB (SWEDEN)
John DAVIES
Farrer & Co (UNITED KINGDOM)
Jeroen DE CONINCK
Advocatenkantoor De Coninck (BELGIUM)
Jérôme DEBRAS
LEGALIM (FRANCE)
Carlos Federico DELRAZO OCHOA
Carvajal y Machado, S.C. (MEXICO)
Liesbet DEMASURE
(BELGIUM)
Marika DEVAUX
MAAT avocat (FRANCE)
Bérangère DIOT
Cabinet d'avocats CADIOU BARBE LAROQUE (FRANCE)
Lauren EVANS
Kingsley Napley LLP (UNITED KINGDOM)
Adam FLACKS
LK Law LLP (UNITED KINGDOM)
Hannah FRY
39 Essex Chambers' Commercial and Construction Team (UNITED KINGDOM)
Inga GEORGE
boesling IP Rechtsanwälte PartG mbB (GERMANY)
Bruno GUARNIERI
Farroco Abreu Advogados (BRAZIL)
Bernd HAUCK
Kellerhals Carrard Basel KlG (SWITZERLAND)
Nicolas HERREN
Pestalozzi Attorneys at Law Ltd (SWITZERLAND)
Hendrikje HERRMANN
Esprit Europe GmbH (GERMANY)
Audrey JARRETON
Stibbe Avocats (LUXEMBOURG)
Rainer KASPAR
PHH Rechtsanwälte GmbH (AUSTRIA)
Katarzyna KUZMA
Domanski Zakrzewski Palinka sp.k. (POLAND)
Sophie LENS
ALTIUS (BELGIUM)
Laura MANZ
Kellerhals Carrard (SWITZERLAND)
Eliseo M. MARTíNEZ
Eliseo M. Martínez (SPAIN)
Giorgia MASSARO
Avv. Giorgia Massaro - LegLegal (ITALY)
Edvinas MESKYS
Lietuvos jaunuju advokatu asociacija (LITHUANIA)
Johannes MEYER-MYKLESTAD
Advokatfirmaet Selmer AS (NORWAY)
Anda MIZE
Eleving Vehicle Finance, AS (LATVIA)
Stefan MUELLER
Wenger Vieli AG (SWITZERLAND)
Katie NEWBURY
Kingsley Napley LLP (UNITED KINGDOM)
Ansam OKBANI
RICHEMONT DELVISO (FRANCE)
Alessandro PACI
RP Legal & Tax Associazione Professionale (ITALY)
Krzysztof PAWLAK
Schoenherr Halwa sp.k. (POLAND)
Armando PERNA
Pozzi&Partners (ITALY)
Jacopo PIEMONTE
De Berti Jacchia (ITALY)
Lars RAEDSCHELDERS
Fieldfisher LLP (BELGIUM)
Martin RAUBER
Eversheds Sutherland Ltd.. (SWITZERLAND)
Eliana RIVERA
Lacco S.A.S. (COLOMBIA)
Pierre-Yves SAMSON
Zschunke Avocats/ Rechtsanwälte (FRANCE)
Christian SAUER
BCLP (FRANCE)
Thomas SEEBER
Kunz Wallentin Rechtsanwälte GmbH (AUSTRIA)
Claire SHEPHERD
Travers Smith LLP (UNITED KINGDOM)
Malini SKANDACHANMUGARASAN
Doyle Clayton (UNITED KINGDOM)
Eleni SKOUFARI
Zepos & Yannopoulos Law Firm (GREECE)
Sharaf SULTAN
(CANADA)
Charlotte TREGUNNA
Peters & Peters (UNITED KINGDOM)
Sanne VAN RUITENBEEK
Pallas Advocaten (NETHERLANDS)
Julie WARNECKE
M&S Law S.à r.l. (LUXEMBOURG)
Dirk WIEGANDT
Hanefeld Rechtsanwälte (GERMANY)
Lukas WIESER
ZEILER FLOYD ZADKOVICH (AUSTRIA)
Clemens WILLVONSEDER
Binder Grösswang Rechtsanwälte GmbH (AUSTRIA)
Christopher WOLTERS
Blomstein Part mbB (GERMANY)