AIJA News
AIJA Insider: Berlin to host seminar on start-ups, smart cities, tech and work 4.0
25 January 2019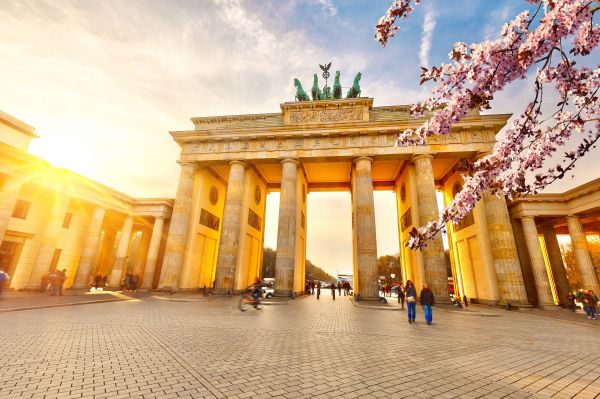 Smart mobility. IP issues for tech start-ups. Updates on the application of the GDPR. Data ownership and control. Workplace 4.0 and the future of work. Smart Up Berlin is shaping up to be a promising seminar, with a wide range of topics of interest to law practitioners as well as representatives from the start-up and smart city scene. One of Europe's most vibrant cities, Berlin will be on this occasion the host of our discussions from 14-16 March.
Smart cities need smart laws
The academic programme will kick off on Friday, 15 March with some in-depth talks on smart mobility, particularly on the exchange and control of information and data between road users, vehicles and the surrounding infrastructure.
'It is a very exciting time to be a lawyer working in this area. It really challenges us to think about the difference between what technology can enable and what, as a matter of privacy, it should permit', says Sven Preiss, head of legal commercial, Scout24 Group.
'Smart mobility changes the way that we, as lawyers, think about transportation in a number of ways. For instance, smart cars transform a product into a system that relies on the maintenance of software – and this requires a continued integration of software and hardware. In terms of public transportation, the use of smart cards and other techniques to gather data on the individual's use of transport, as well as to aggregate data to use big data increases the importance of data and threatens to impinge on individuals' privacy – forcing transportation and town planning to consider the GDPR and data ownership', he adds.
These changes require lawyers to work collaboratively across different disciplines – transport, planning, technology, commercial, intellectual property (IP).
IP for start-ups
The second half of the day will be dedicated to IP and 'Industry and Employment 4.0'.
One of the topics will address the most common IP issues for tech start-ups. Starting a business is a daunting task. Some grow and achieve great success, others fail. And sometimes failure comes right from the start, particularly when a business fails to protect one of their most valuable assets – their intellectual property.
'There are some general rules to follow to avoid such failures. First, entering (mutual) NDAs before sharing the initial business idea and creating a paper trail of all presentations and meetings. Second, talking to the people in the company about who owns the IP and again, making sure to write this down. Thirdly, businesses should register their domain names and trademark early on', says Sven Preiss.
Work 4.0. and Labour Law: new challenges and opportunities
Another highlight of the day will be the discussions on the future of the workplace.
Today, mobile labour has become the new normal. Home office models, co-working initiatives and mobile working technologies redefine the limits between work and personal life as the workplace becomes more and more digitalised. Thanks to modern technology employees can work anywhere and at any time. Co-working spaces are rising in popularity and often, individuals can carry most of their lives and work with them on their phones.
Opinions vary as to whether this is positive, especially in relation to the different employment and labour laws. 'Employers and employees face huge challenges when it comes to compliance with mandatory labor law. They need to find the balance between compliance with maximum working hours, employees' personal data protection as well as industrial and health safety provisions on the one hand and offering flexible and attractive working methods on the other hand', says Sachka Stefanova-Behlert, attorney-at-law, KPMG Law.
'Further to this, the new personnel structures raise questions regarding co-determination and the need to strengthen the role of the works councils. Mandatory laws have often come under serious attacks for not being timely', she adds.
Finally, who owns the data?
On Saturday, 16 March, the day will move on to revealing the latest on the application of the GDPR and data ownership, access and control.
Compliance with the GDPR can still be challenging for some organisations. While small companies struggle with allocating the necessary resources, bigger companies have more resources and at the same time bigger amounts of data to process in a compliant manner. Consumers and employees are also becoming more aware of their rights and have started to regularly file access requests and complaints with the authorities.
'Meanwhile, who owns the data remains a difficult legal concept in most countries. There is little law governing this. Data protection laws mainly serve to protect data subjects and not owners. Trade secret rules may provide some tools, but we should reflect on whether this is really enough', concludes Silvia van Schaik, attorney at law, bureau Brandeis.
This is just a small sample of what participants can expect to learn during the seminar. Join us in Berlin to find out more! To register, click here.
Silvia, Sven and Sachka are part of the organising committee of the seminar and/or the Intellectual Property, Technology, Media and Telecommunications or Labour Law commission of AIJA. Meet them at the seminar from 14-16 March.
---
AIJA Insider: Third annual T.R.A.D.E. conference to focus on trade, distribution and e-commerce
24 January 2019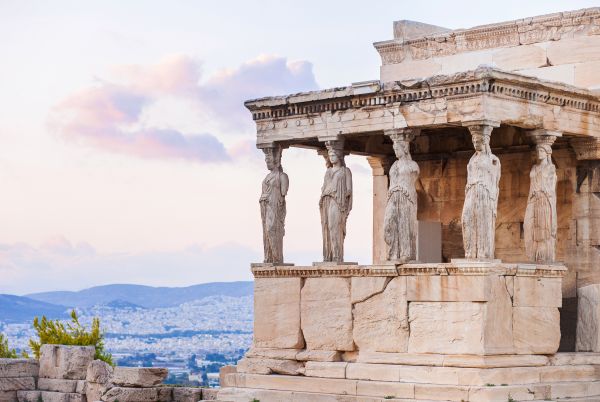 Set to take place from 11-13 April in Athens, the third annual T.R.A.D.E. conference will feature an extensive programme focused on the latest legal developments in trade, distribution and e-commerce. Sessions are expected to bring practical and diverse points of view, with key presentations and discussions by high-profile professionals from private practice and in-house.
The conference will kick off on Friday, 12 April with several sessions looking at the challenges and opportunities for brand owners, platforms and resellers in a digitalised world. The ruling in the Coty case and its impact on e-commerce and the future of selective distribution will be one of the highlights of the day. This is followed by discussions on dynamic and personalised pricing, geo-blocking and legal trade (EU Regulation 218/302). On Saturday, 13 April, sessions will focus on the impact of the GDPR on distribution and franchise networks, digital transformation leading to new forms of cooperation between brand owners and resellers, and finally, optimised general terms and conditions for cross-border e-commerce.
In addition to a rich academic programme, participants will be able to explore an ancient but vibrant metropolis, Athens. A city with many cultural and culinary highlights ready for discovery.
This is just a small sample of what participants can expect. We also asked the organising committee (OC) to share more about some of the topics covered by the conference in the context of international trade. Here are the top three insights from two members of the OC, Babak Tabeshian (partner, LFR Laukemann) and Brian van Egmond (attorney-at-law, Conway & Partners).
Q1: What are the main challenges and opportunities for brand owners, platforms and resellers in a digitalised world?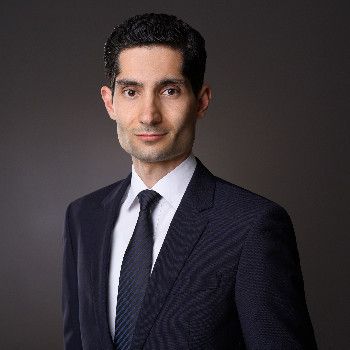 Babak Tabeshian: The growth of e-commerce in the last decade significantly increased price transparency and price competition. Alternative distribution models such as online marketplaces became very powerful and are considered as key players in the retail business. Under growing pressure of price transparency and price competition, brand owners are seeking to exert more control over their distribution networks and show more presence at the retail level.
These developments have a huge impact on the business of 'traditional' resellers. While selling online allows for easy, worldwide market access with low investment costs, the growing (intra-brand) competition with manufacturers at the retail level and the loss of market shares to marketplaces create new challenges.
Despite growing price competition, brand owners have a lot to gain from digital trade. E-commerce allows brand owners to reshape classical distribution networks, target consumers directly, collect data to offer best possible services to their consumers, and finally, use technologies to sell for best possible prices.
Navigating clients through these challenges requires high business and technological understanding as well as the adoption of legal strategies to adapt to a fast-changing legal environment.
Q2: What are the potential impacts of dynamic pricing on distribution and franchise networks?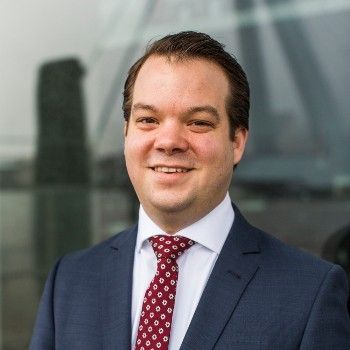 Brian van Egmond: With dynamic and personalised pricing being the latest pricing trends, we see that Artificial Intelligence (AI) is more and more incorporated into trade processes. These pricing methods based on algorithms enable sellers to adjust prices automatically at any moment based on specific markers set by the retailer. Objectives for setting their markers vary from offering products at a lower price than the competition, to maintaining a certain minimum level of pricing for luxury products as well as influencing price perception. In cases of AI-based personalised pricing, a certain unit is sold to a consumer at another price than another consumer, depending on what the specific consumer is willing to pay. When used in the right manner, dynamic and personalised pricing may lead to increased revenues and growth for sellers.
These new pricing methods also bring us legal challenges as they impact distribution and franchise agreements. Especially when it comes to minimum prices and competition law. Besides this, contracts between franchisors and franchisees may need to be amended or re-drafted to incorporate a mechanism of dynamic pricing. In cases of personalised pricing, challenges regarding price discrimination can be expected.
Q3: What does the new geo-blocking regulation mean for the future of e-commerce?
Brian van Egmond: The new geo-blocking regulation is a step in the right direction. It has the potential to open the e-commerce market even further by bringing down geographic barriers. Especially for services such as hotel accommodation, sports events, car rental, and entrance tickets for music festivals or leisure parks, the regulation provides more equality. Besides, there may be questions about the practical value of the regulation for these services. Buying tangible goods from other EU-countries may still be impractical in most common situations where a seller is not targeting markets of other EU-countries other than its own.
For traders, this regulation will most likely result in challenges under franchise and distribution agreements, as the regulation directly impacts stipulations regarding territorial exclusivity.
Legally, it would be interesting to look at consumer rights and see the developments there, e.g. the jurisdiction regarding consumer transactions under the Brussels I bis regulation. The future will also teach us a lot more about the enforcement of this regulation, particularly about what type of sanctions will be imposed on those violating this. Since the sanctions are left to the individual member states, a wide variety of sanctions may be the outcome of enforcement of this regulation.
Join the conference to find out more! To register, click here.
---
AIJA appoints new Association Manager
23 January 2019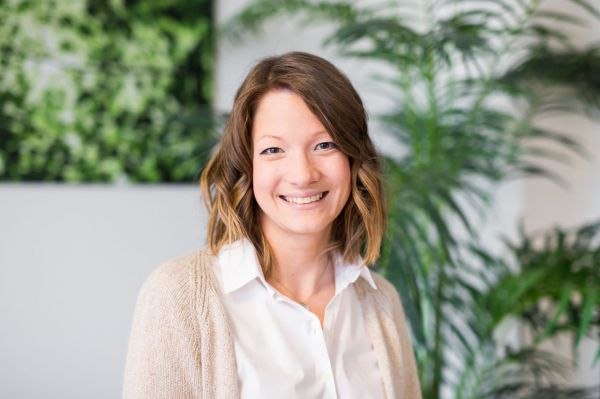 AIJA new Association Manager, Viktória Kéri, will officially start on 4 February, succeeding to Giuseppe Marletta, who moves into the role of Managing Director, Europe with ACC, Association of Corporate Counsel.
Viktória joined AIJA in October 2017 as Events Coordinator. Since then, she has been working with the different Commissions in the association to successfully organise more than 20 seminars.
'I am thrilled to take on this new position and further support the growth of the association internationally. Together with the Bureau, Extended Bureau and the membership, we will ensure that AIJA remains a reputable network for knowledge sharing and professional networking for international lawyers aged 45 and under.'
Viktória brings an excellent track record of international event management, as well as significant external relations experience. She was previously Communication and Event Manager for seven years at GIRP, the European Healthcare Distribution Association. During this time, she has been leading on all their conferences, workshops, networking events and company visits. She also worked with the association and its members to implement a new corporate identity and communications strategy.
AIJA would like to thank Giuseppe for his dedication and efforts in the last six years. His professionalism and commitment have been a source of inspiration for the team and members. With this leadership change, the association hopes it gains a new partner in the future as Giuseppe will be leading the expansion of the ACC European presence across the continent. He can be contacted at this email.
To learn more about the AIJA team and membership, please go here.
---
Load more