AIJA News
'Your legal first aid kit: COVID-19' webinar takeaways
29 April 2020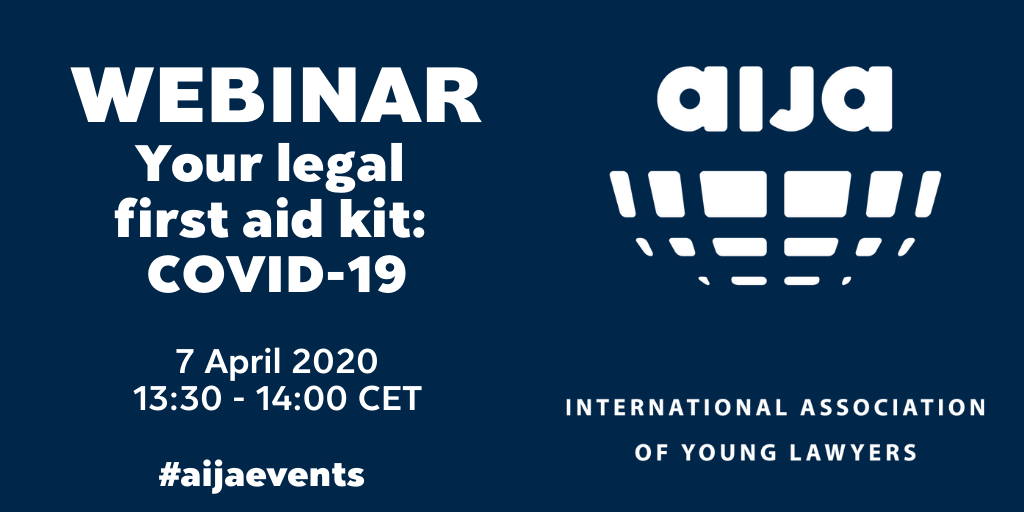 On 7 April, AIJA hosted its first webinar in response to the challenges ushered in by COVID-19. Both external and in-house counsel perspectives have been shared during this 30-minute event as well as new ideas and tools for your legal first aid kit.
Undoubtedly, the crisis brought challenges but also a series of opportunities. This webinar was the ideal moment for speakers from different jurisdictions to share their first weeks' experience dealing with the COVID-19 crisis and map out some of the opportunities that they had already identified. These insightful discussions have sparked many questions that directly affect clients' business and legal professionals.
Key Takeaways from the webinar's speakers:
Marco Gardino, R&P Legal - Studio Associato, Italy:
"Some national legislations had to adapt in order to remove certain corporate formalities, allowing shareholders and board of directors' meetings via digital means", and "companies will have to be very careful about managing the approval process of annual financial statements and decisions on whether or not to distribute profits accrued before the outbreak of the virus".
Anda Mize, European Lingerie Group, Latvia:
"We have been lucky that our company is already a very digital one, mostly due to our footprint, as the management team is spread throughout various European countries. In terms of working remotely, the current restrictions do not present a significant change-up for us. With companies, law firms, and authorities alike becoming more digital, more efficient and focused, I believe that this will be one of the positive takeaways from this situation.
Arguably, the most difficult aspect of this crisis is that we do not know how long it is going to last, and hence, how to appropriately gear up for the future. Surely, law firms and companies alike can relate to this.
What I personally appreciate from our external counsel is that they keep calm and carry on, adjust, react, and just stay focused on the issues at hand. It is also interesting and useful to hear their insights and suggestions on how to go about this undoubtedly unique crisis, as external counsel work with clients in different industries and jurisdictions and have hence seen more issues, solutions, and do's and don'ts than I have as an in-house lawyer in my specific company/industry."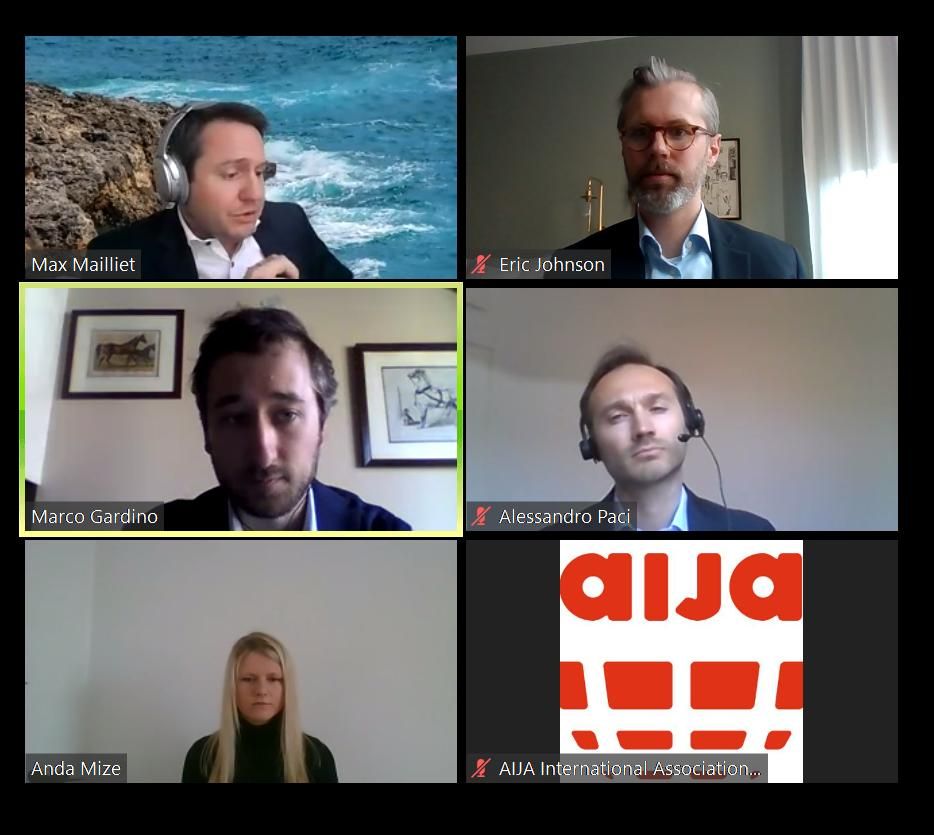 Alessandro Paci, R&P Legal - Studio Associato, Italy:
"Many clients are not aware that force majeure clauses may include notice requirements and time limits. Some clauses also require to provide force majeure certificates from qualified authorities; however, not all countries' authorities issue certificates. In any case, it may be questionable if a certificate would be recognised in the country of performance. In the weeks ahead, it is imperative that new contracts contain optimised force majeure clauses and also specific Covid-19 provisions."
Eric Johnson, Advokatfirman Cederquist, Sweden:
"Albeit unlikely to be force majeure, a drastic decline in revenue may be considered hardship, i.e. situations where the commercial balance has been severely impacted due to external unforeseen circumstances, and one of the contracting parties is suffering major losses whilst the other stands more or less unaffected. Now, hardship clauses – as opposed to force majeure clauses – do not release the suffering party from its performance obligations, but they would give the party a right to have the contract renegotiated (at least in part). If there is no hardship clause in the contract, it is probably very difficult in most jurisdictions to unilaterally impose amended terms. Looking ahead, consider including renegotiation clauses in your contracts, and/or terms that will allow you to push back payment dates for a certain period of time, in case of extraordinary external circumstances."
Max Mailliet, Etude Max Mailliet, Luxembourg:
"These are interesting but also challenging times for lawyers. In many countries, the rules change daily, today's truth is tomorrow's lie. We have to move quickly, anticipate changes and, most of all, keep our synthetic thinking at the same time. We are also stuck somewhere between our client's best interests and our ethical rules, some of which ask us to uphold the general best interest."
Thank you to the speakers for their contribution. Check out for other AIJA online events here
---
COVID-19 measures must factor in fundamental human rights and the rule of law
24 April 2020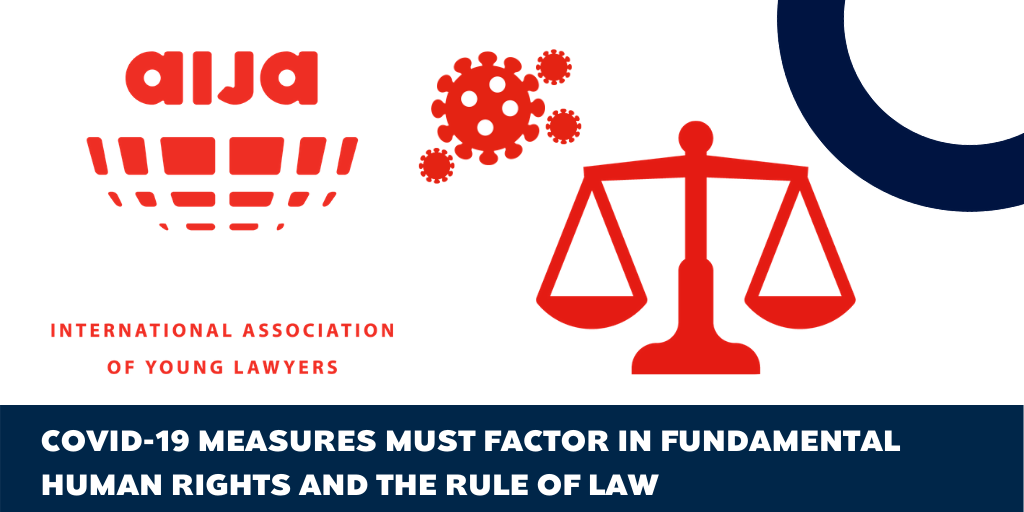 AIJA is profoundly concerned about the risk of violations of the principles of rule of law, democracy and fundamental rights arising from the adoption of certain emergency measures taken in order to address pandemic risks.
Emergency measures should be limited to what is strictly necessary, proportionate and temporary in nature, subject to regular scrutiny, and respect the aforementioned principles and international law obligations. They should not restrict the freedom of expression or the freedom of the press.
If the principles of the rule of law, democracy and fundamental rights have been violated once, it may be extremely difficult to revert once the emergency situation is over.

AIJA commends the initiatives taken by several European countries and the Council of Bars and Law Societies of Europe (CCBE) to bring to the attention of policymakers and lawmakers at EU and national level some of the obvious threats to the rule of law:
AIJA urges all members and young lawyers around the world to actively safeguard and take personal actions as young professionals to defend the principles of the rule of law, human rights and democratic values during these challenging times.
AIJA recommends our members and young lawyers to take the following concrete measures:
use existing mechanisms, especially judicial ones, to protect the above values,
initiate discussions with your local bar associations about the importance of defence of human rights and rule of law in difficult times,
contribute to defending these values in civil life.
AIJA is the only global association devoted to lawyers and in-house counsel aged 45 and under. Since 1962 AIJA provides outstanding international opportunities for young lawyers to network, learn and develop.
AIJA's Human Rights Committee supports the right of every lawyer to practice their profession freely. The committee supports the entitlement of every individual to legal representation and a fair trial, and the protection of the rule of law.
---
Talking tax and tech in Malta amidst global disruption
08 April 2020
Silvio Cilia (Corrieri Cilia - Malta) shares some highlights from the recent AIJA Annual Tax Conference, on behalf of the Organising Committee.
It's been four weeks since we saw many of our AIJA friends and colleagues at the 2020 AIJA Annual Tax Conference organised by our Tax Law Commission at the Malta Hilton in St Julians, Malta. The world was already beginning to change, and some of our participants and speakers joined us remotely. Despite the setback from the COVID-19 crisis, the AIJA spirit remained vibrantly alive throughout the event, with more than 57 lawyers coming from 20 countries coming to Malta.
The conference was organised by a committee composed of several AIJA members: Guadalupe Diaz Sunico (Lener - Spain), Marco Masi (Facchini Rossi Michelutti - Italy), Alessandro Foti (De Berti Jacchia - Italy), and Silvio Cilia (Corrieri Cilia - Malta).
Keeping up with the tech - Is technology a friend or foe for tax payers and tax practitioners?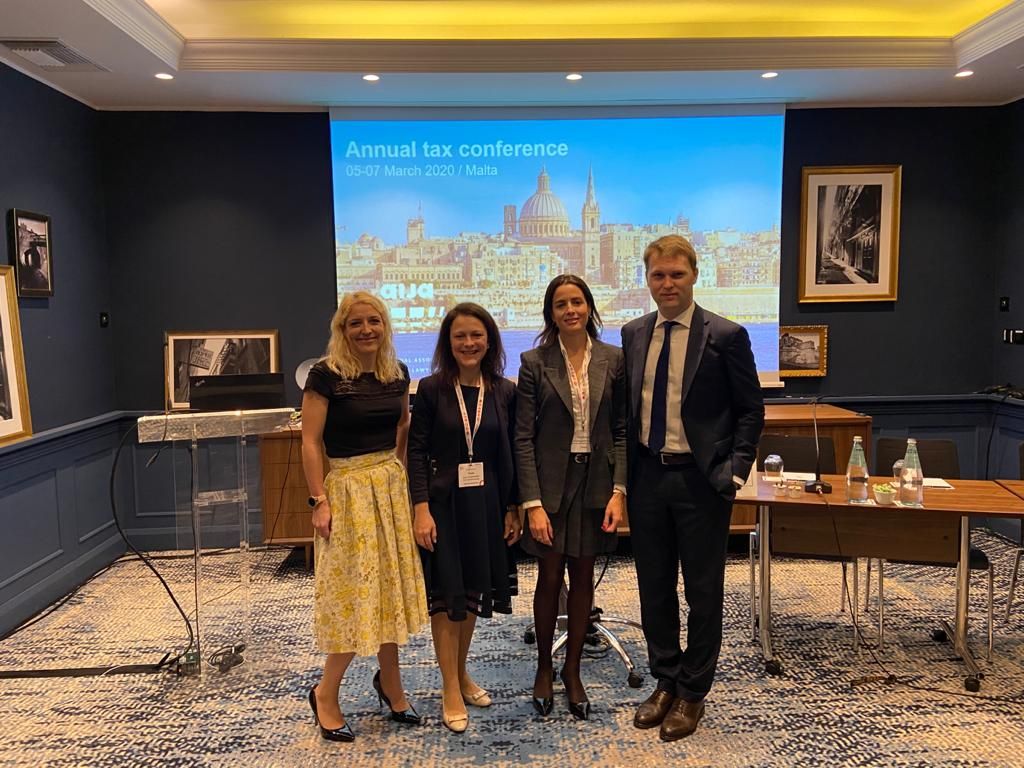 This was the central question set out at the start of the conference. The event opened on Friday morning with an enthusiastic duo made up of AIJA President Paola Fudakowska and AIJA Tax Law Commission President Jessica Kemp. Their welcome address was followed by interventions from two distinguished local guest speakers, Dr Gege Gatt and Dr Ian Gauci. Dr Gatt, a lawyer by training and an IT/AI entrepreneur by profession, provided the attendees with illuminating insights on concepts such as artificial intelligence, robotics, machine learning and data processing technology; setting the tone for the topics discussed in the later sessions. Dr Gauci, a leading tech lawyer in Malta, shared an erudite overview of the legislative and regulatory developments and the features thereof making Malta innovative and relevant in the field of technology, AI and blockchain.
The first panel of the day, made up of Rachel Dress (Racine - France), Michelle Wiesner -Lameth (Rosinus Partner - Germany) and moderated by Barry Mcgettrick (Matheson - Ireland), discussed the increasing use of artificial intelligence and technology by tax authorities throughout the tax inspection process. In addition, the panellists discussed their experience with electronic tax returns and supporting documentation, as well as the implications in case of a tax inspection process and the increasing use of electronic tax compliance management systems.
This was followed by a discussion on the rise of blockchain, cryptocurrencies and Initial Coin Offerings and the related VAT and tax aspects for companies and individuals. The discussion also shed light on the challenges faced by tax advisers in relation to such new technologies and innovative business models. Moderated by Gertjan Verachtert (Sansen International - Belgium), the panel welcomed Catarina Belim (Belim Services – Portugal) and Michael Gauci (Corrieri Cilia - Malta) as speakers, together with Marco Masi (Facchini Rossi Michelutti - Italy) and Eva Stadler (Wolf Theiss - Austria) who both joined via Skype.
A post-BEPS world and the challenges of tech disruption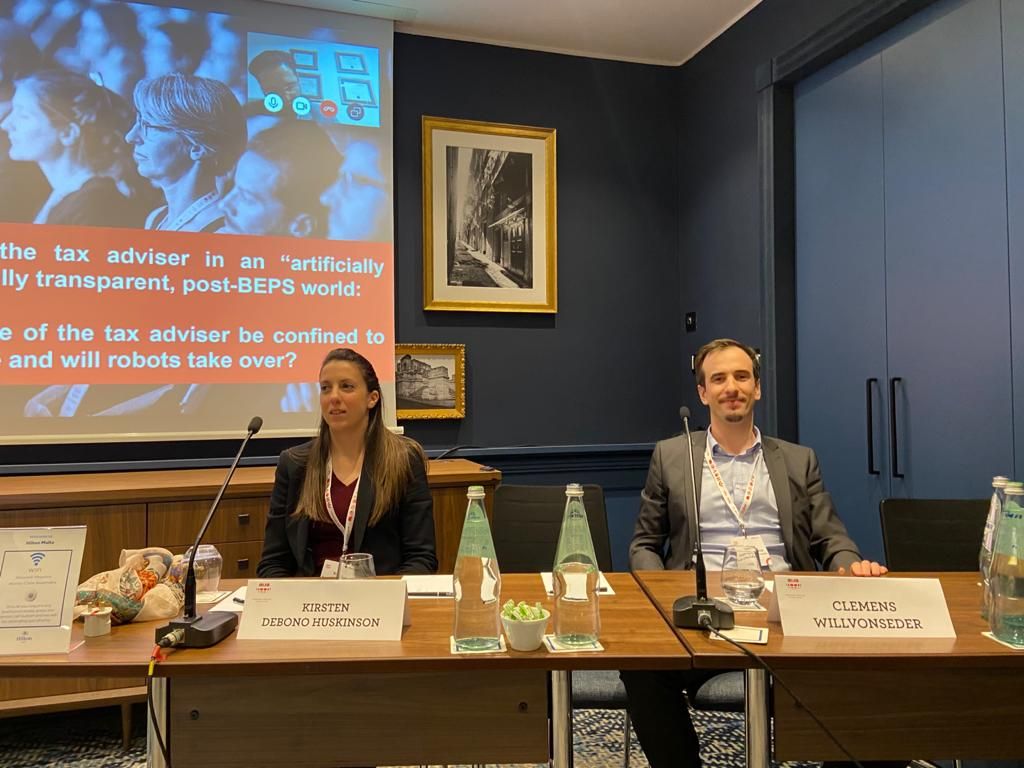 In the afternoon, David Areias (Areias Advogados - Portugal) led a panel that discussed the role of the tax adviser in the context of a post-BEPS world and the challenges of technological disruption in the legal sector where the new mantra appears to have become tax compliance, not tax planning. The panel was joined by several speakers, Clemens Willvonseder (Binder Grösswang Rechtsanwälte - Austria), Kirsten Debono Huskinson, Camilleri Preziosi - Malta), along with Jose Rubens Scharlack (Scharlack Advogados – Brazil) on Skype.
The ongoing conflict between the right to privacy and the quest for transparency in the light of new digital tools (geolocalisation, credit cards and financial info, AI and cognitive technology etc.) was the theme of the last panel on Friday. Moderated by James Bromley (Farrer & Co - United Kingdom), the panel presented views from Marc Buchmann (Fischer Ramp - Switzerland) and Alexandra Ologu (Monolit Legal & Tax - Romania) on where the moral and legal boundary might lie between these two conflicting priorities.
Taxing the digital economy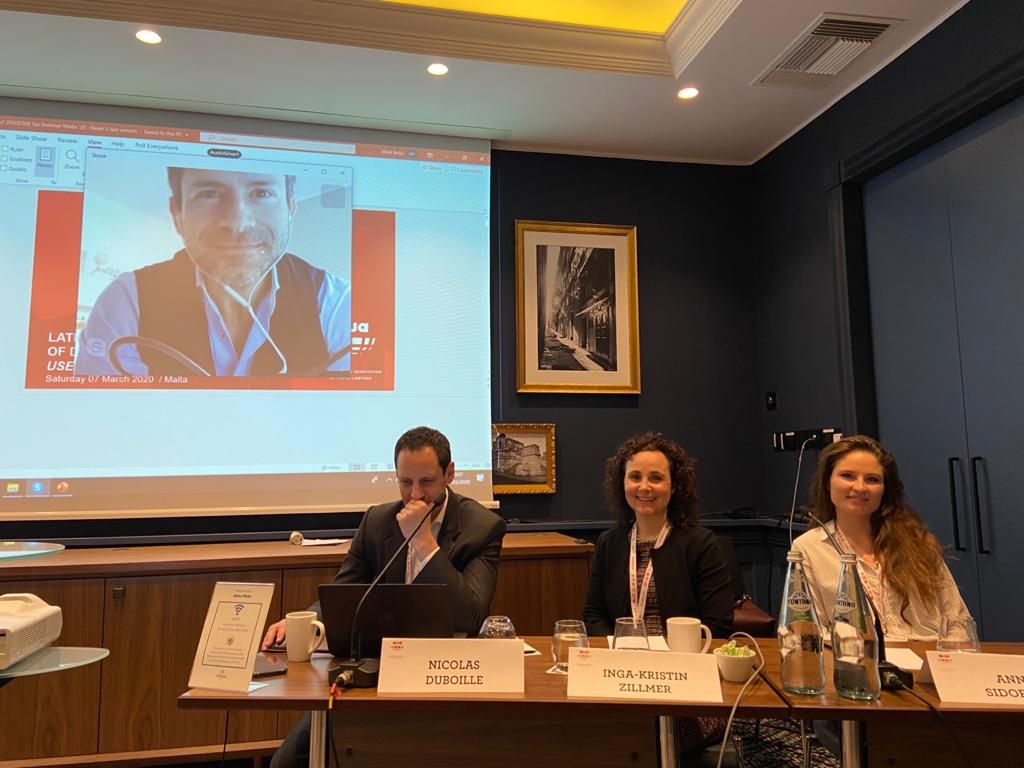 The second day saw a very well-attended first panel which was dedicated to the latest developments in the taxation of the digital economy dominated by US MNEs and the implementation of unilateral measures by some EU countries, as well as the new concept of digital PE. This panel was led remotely by Alessondro Foti (De Berti Jacchia - Italy) with Nicolas Duboille (Sumerson - France), Anna Sidorova (Bonnard Lawson - Switzerland) and Inga Zillmer (Zillmer - Germany) being physically present.
The academic programme closed with an animated roundtable discussion on the tax implications and challenges of the sharing economy moderated by Jose Eduardo Aguilar Shea (Squire Patton Boggs - Spain) with fellow panellists Coralie Dedieu (Algance - France), Peter van Velthoven (Van Doorne - Netherlands) and Arne Riis (BDO - Denmark) actively engaging all attendees.
The social programme in brief
Besides the academic content, the seminar featured a delectable social programme starting on Thursday evening with welcome drinks at the classy Quarterdeck bar at the conference hotel. This was followed by an exquisite dinner at Sale e Pepe restaurant in St Julians. On Friday evening participants were treated to a very informative historic walking tour of Valletta followed by dinner at the 16th century grand hall of the former military hospital of the Knights of St John. On Saturday afternoon, a select group gathered for a scenic guided tour of the west part of the island and a walking tour of Mdina, Malta's ancient capital city. The conference ended with a lavish gourmet dinner at the Michelin star De Mondion Restaurant situated in one of Mdina's historic palazzos.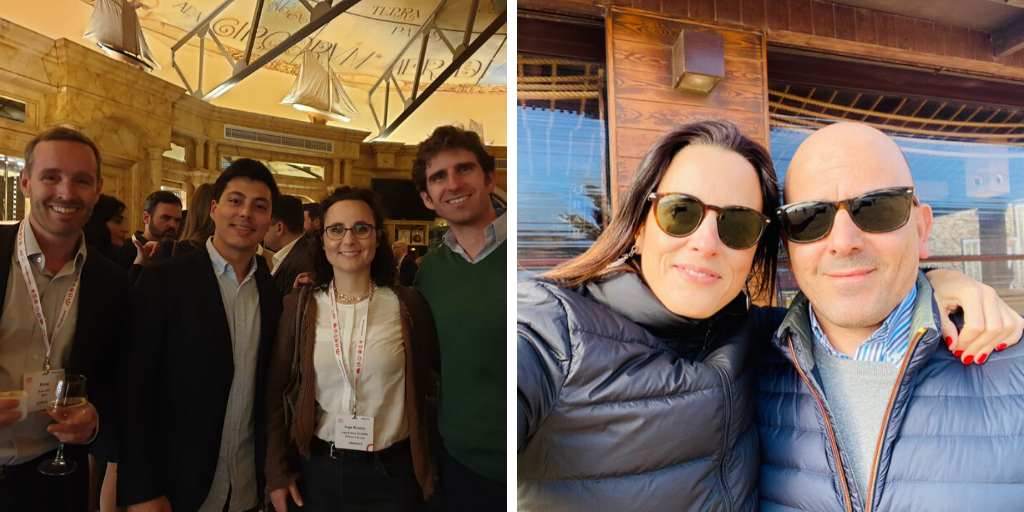 ---
AIJA #HomeTalks by lawyers
06 April 2020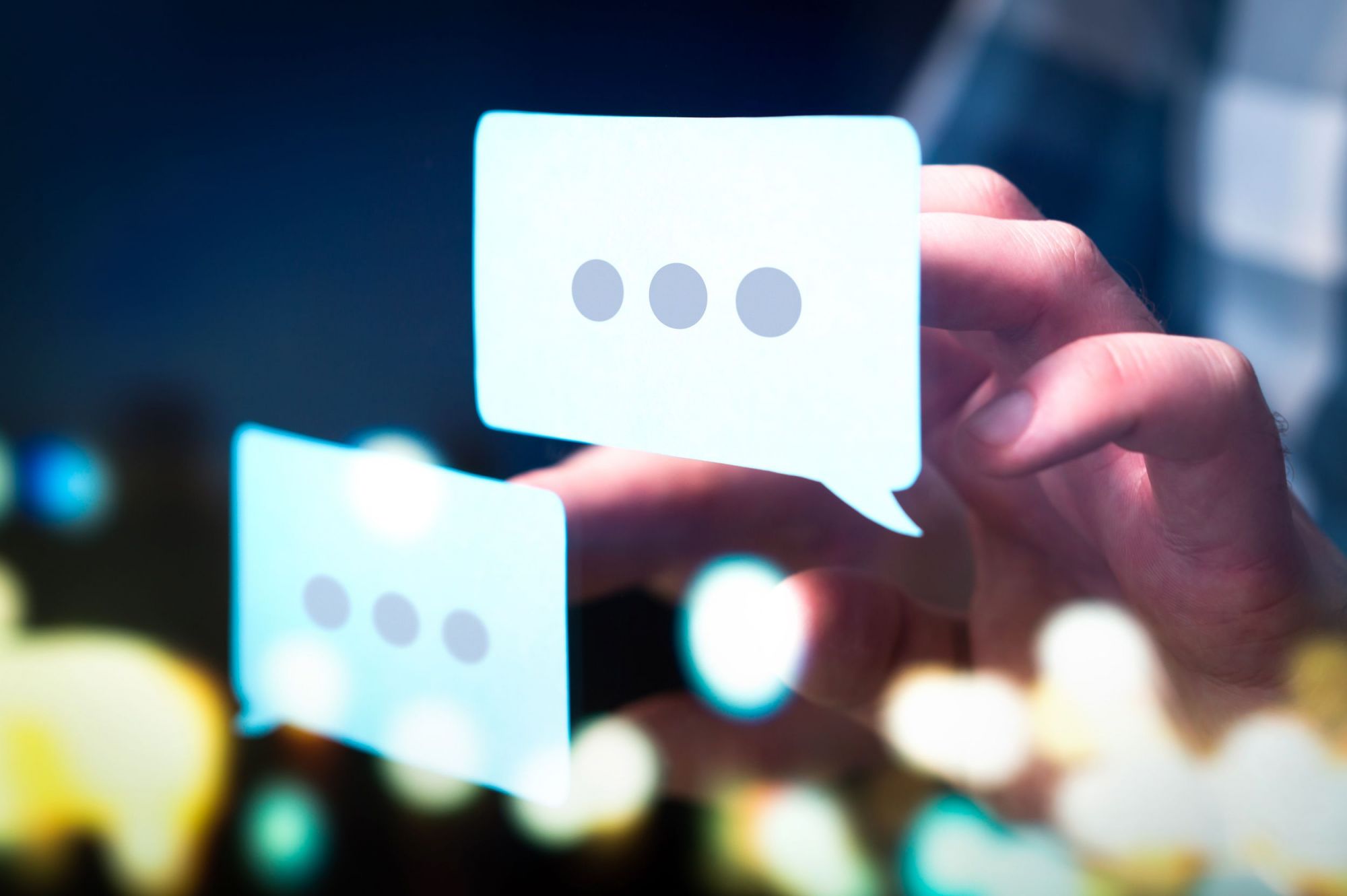 The world has stopped because of COVID-19: What about your law practice? What about you?
Following on from our webinar 'Your first legal aid kit', AIJA will start a series of weekly informal conversations about the business and human impact of COVID-19 with lawyers from around the world.
AIJA's first '#HomeTalks by lawyers' session kicks off on Zoom on Wednesday, 8 April (10:00 - 10:30 AM CET) with guests from Hong Kong, Spain, Italy, Netherlands and France.
We would like to hear from you, too. Come and share your own experience of the lockdown and how you make the best of the situation in your country, at your law firm, with your clients, or at home. We will do our best to allow time for everyone to speak. Just remember: there's always another talk the following week as these interactive talks will take place every week on Zoom: link.
Stay updated on our website and social media for more info.
---
Load more