Advertising and Sponsorship opportunities
Partnering with AIJA as a sponsor provides the best networking opportunities in a relaxed business environment. Our association has a portfolio of events, conferences and webinars, as well as a dedicated network of young legal professionals in more than 90 countries and a history of more than 50 years dedicated to supporting the development of the young legal profession.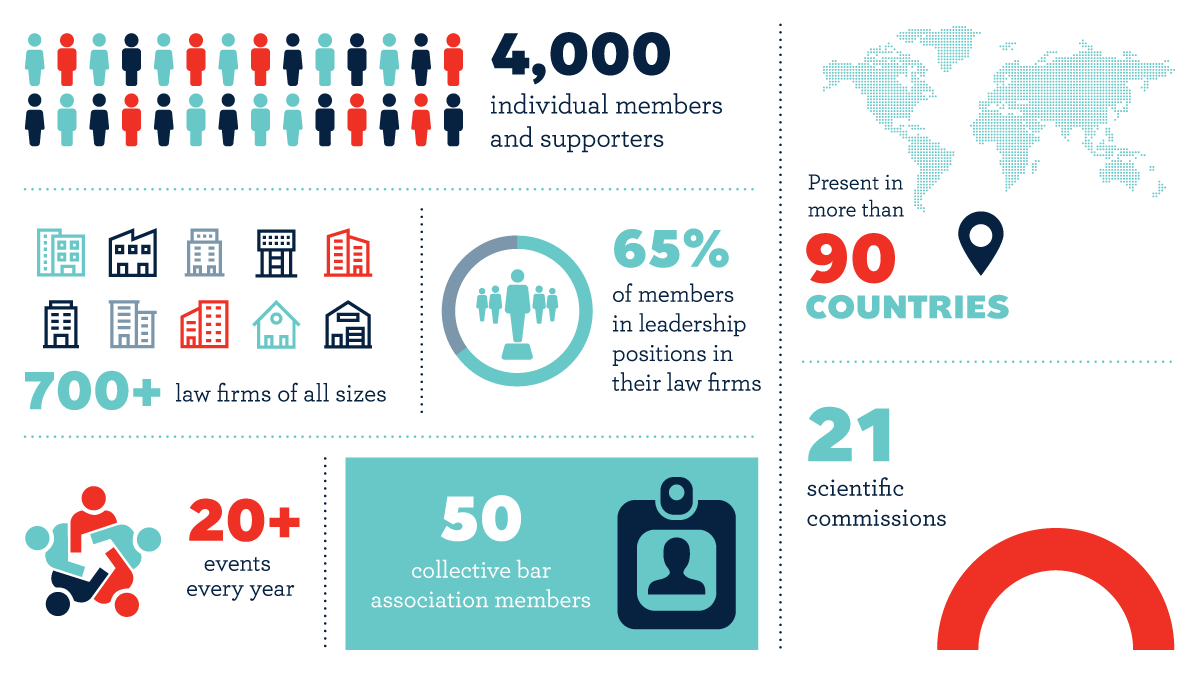 Here's why you should partner with us:
Proximity
As an association we value 1-to-1 connections, therefore we design our events to help you develop quality business relationships by ensuring all sessions, exhibitions and breaks happen in the same venue. This facilitates the direct communication with our members in one place. We make networking easy with our smaller events attracting around 100 participants and our larger events hosting around 700 plus attendees. This creates an environment where strong connections can form in a comfortable setting.
International exposure
As a sponsor, you meet and network with like-minded professionals that value growth, innovation, and new technologies for their own law firms as well as their clients.
Direct participation
Advertising with AIJA supports the efforts undertaken by the association to provide quality education, training and scholarship programmes to its 4,000 members and young lawyers in the broader legal community. It's a great opportunity to connect with professionals looking for expertise and the latest trends in your field.
What sponsors say about us…
AIJA is the most dynamic group of lawyers with their eyes on the future.
This is who we want to support with our technology.
We sponsor because we realised how eager, smart, diverse and dynamic the members of AIJA are.
They are exactly the clientele we are looking for.