AIJA News
AIJA President, Thierry Aballéa, writes to President Obama
17 July 2013
Due to recent developments in Guantanamo, AIJA President, Thierry Aballéa, writes to President Obama to invite him to close the place once and for all.
Considering the historic contribution of the USA to the respect of the Rule of Law, Thierry writes "We ask you to devote your energy to getting rid of this blot on American democracy that Guantanamo represents, that time may help to erase quicker on condition that you act immediately".
AIJA has few resources, no networks, no budget, no constraints…. yet youth has the gift of always believing in a better future.
Hope is sometimes very powerful as we have seen in many countries over the last two years and it is with a great deal of hope that AIJA sends that letter.
---
57TH congress of the Union Internationale des Avocats
15 July 2013

UIA - 57th Congress from October 31 to November 04, 2013 in Macau, China
The Union Internationale des Avocats (UIA – International Association of Lawyers) will welcome lawyers from around the world to Macau, China to celebrate its 57th annual congress. This year's main theme will focus on Corruption and the Lawyer. This is a unique, unmissable professional meeting given that 40 other legal issues will also be discussed in smaller working groups. UIA annual congresses are attended by over 1,200 lawyers from more than 70 countries around the world. Register now!
Union Internationale des Avocats 25 rue du Jour - 75001 Paris - France Tel: +33 1 44 88 55 66 - Fax : +33 1 44 88 55 77 E-mail: uiacentre@uianet.org www.uianet.org

More info click here


---
AIJA at the Argentinian Embassy in Lima, Peru
08 July 2013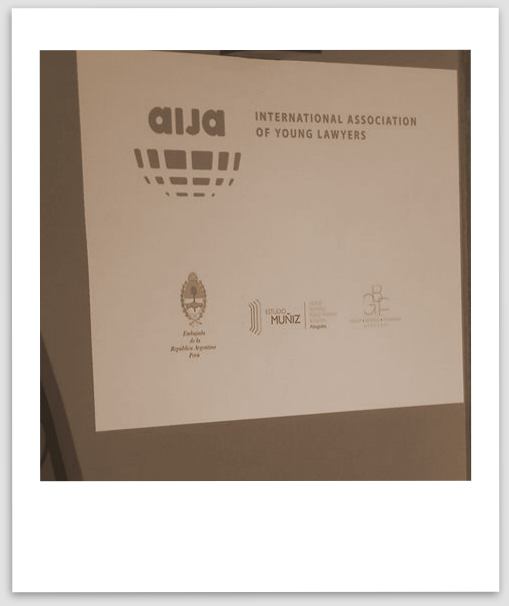 AIJA continues the successful promotion of the forthcoming Annual Congress, which will take place in Buenos Aires on 17-21 September 2013. Frank Boyle, AIJA National Representative of Peru and member of the Congress Organising Committee, met over 30 Peruvian lawyers at a cocktail organised at the Argentinian Embassy in Peru last 2 July. With all these initiatives, this congress will break all records of participation!


---
Load more