AIJA News
5 #legalvalentines poems from lawyers with love
14 February 2018

Thanks to the #legalvalentines hashtag, lawyers all around the world are taking over Twitter in honour of St Valentine's Day.
We assure you that this will brighten your day! Here's our morning selection:
Oliver Lewis, @DrOliverLewis says:
Roses are red
Violets are blue
But it's not in your best interests
To give them to you.
Bilaal Shabbir, @mbs_786 says:
Roses are red
Don't be afraid
Deadline's tomorrow
I've got emergency legal aid
Bilaal Shabbir, @mbs_786 says:
I'm finally rid of you
Our relationship was short
Give me half the house
Or I'll see you in Court
Paul Mertens, @pejmertens says:
Amendments are red
Re-amendments are green
With violet then yellow
For points yet unforeseen...
Vikram V. Koppikar, @HAND_OF_DOG says:
Roses are dead
Violets are green
Res ipsa loquitur
Lawyers are mean
---
Florence Promises to be Taxing
13 February 2018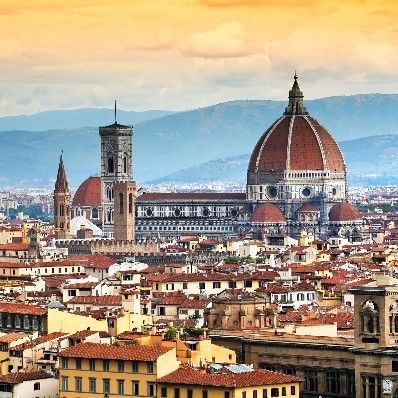 The city of Florence could stake a claim to having invented modern taxation: commercial credit, government borrowing and merchant banking all flourished in Renaissance Florence, under the House of Medici. It's a pretty fitting city, then, for this year's AIJA tax law seminar which takes place from 1 to 3 March. But despite the obvious historical context, the theme of the seminar is exceedingly modern: "The concept of fairness in national and international taxation".
Pietro Mastellone, Organising Committee Member, explains, in some detail: "This is a pivotal concept for the development of tax law. If the tax is fair, both in its substantive perspective (i.e. how much you should pay to the state) and in its procedural one (i.e. how is the tax effectively collected?) then the tax systems are able to pursue their institutional role to finance the public expenses through a wide contribution from honest taxpayers." The presentations will therefore, "treat the impact of procedures that allow tax authorities to obtain information useful to carry out control activities on taxpayers producing income abroad, which may be considered, somehow, the 'thermometer' of the evolution of international tax law."
Pietro continues, enthusiastically: "The transition from a total absence of assistance between states, essentially justified by the fact that taxing powers are an expression of a state's sovereignty, to a stage – following the G20 of London 2009 – in which forms of cooperation exponentially expand. This has led to a scenario where taxpayers' fundamental rights are not adequately protected in cross-border situations". Counterweights in international public law such as bilateral treaties, or the EU Charter of Nice, are therefore increasingly coming to the fore.
The social schedule includes a welcome cocktail reception on the rooftop bar (weather-permitting) of the Grand Hotel Baglioni, walking tours of the historical centre of Florence, wine and cheese tasting, Florentine cuisine at "Buca Mario", cocktails at the "Colle Bereto Café" and even late-night dancing at the "YAB" nightclub.
Pietro's commitment in setting up the 11th AIJA Annual Tax Seminar reveals a 'family tradition' in hosting high-quality legal conferences in Florence, since his father Carlo – actually Honorary Vice-President of AIJA – organised there a memorable AIJA Annual Congress on "The financing of start-up companies" in September 1997.
For more information and to register, visit the dedicated web page.
---
Are You the Best International Future Lawyer in the Galaxy?
13 February 2018

It's the 'Best International Future Lawyer Award' time of year again (let's call it BIFLA for short). And the topic this year is out of this world. Literally. Membership Forum co-chair François Barre explains: "The topic chosen this year is: The moon is now colonised, you are in charge of its legislation. How do you handle it? In this context, would civil and common law systems be merged? If not, which one would prevail?"
How on Earth did they come up with that topic? "The theme for the Brussel's yearly conference is related to the possible end of the globalisation dream", says François. "Which is, all in all, an earth related question… yet space programmes are expecting to colonise other planets by the end of 2025. Our question thus is: how can we deal with our dreams of expansions outside of earth if we are not able to think globally on our own planet?"
Ok, sounds like fun. So how can young lawyers enter BIFLA, and what do they win? Any law students aged 45 and under who are still enrolled at any university, can apply. They don't even have to be a current AIJA member – they just need to send an essay on the set topic by 15 May (for full T&Cs, see the dedicated website). The winner gets free AIJA Membership until 2021, their name and winning essay publicised across the galaxy – i.e. AIJA's website, social media and various communication channels – plus free travel and accommodation to the 2018 International Young Lawyers' Congress in Brussels, Belgium.
"Once in Brussels, the winner will meet future colleagues, potential employers, and new friends", enthuses Membership Forum co-chair Anita Gerdin. "The winner will arrive with an established reputation before he or she starts the first roundtable of speed dating, basically the best way to start at AIJA!"
"Young future lawyers have to embrace their youth and knowledge to challenge us and make us rethink constantly our profession and the issues at stake", says another Membership Forum co-chair Justus Jansen, adding: "Contestants should know that a similar project had been implemented in the 1970's… This could be a good starting point for them to understand the issues raised at the time and see how to learn from past experience. They have to be thorough and realistic – with great powers come great responsibilities."
For more information about the International Future Lawyer Award, click here.
---
Let's Raise a Glass to 2018!
12 February 2018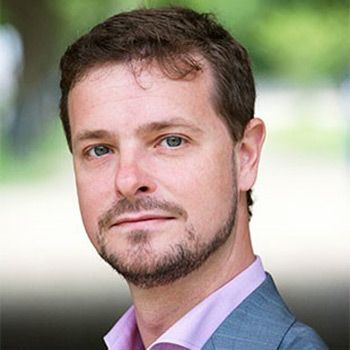 With 2018 already well underway, let's reflect on the previous year just gone. As we awoke to the new year, we asked AIJA President, Wiebe de Vries – how was it for you? "We had unique events to close the year", said Wiebe, nostalgically. "A very successful Half-Year Conference in Girona, surely with the best food we ever served to our members in my AIJA history." It was also, he said, "great to see so many members also showing up for our Christmas Cocktail in Brussels".
But partying aside, what were his conference highlights of the year? "Several: we had an impressive seminar with over 600 lawyers and law students in Tehran. It was a very special occasion where it became clear that local lawyers are very eager in meeting with people from outside Iran. Another not to miss event was of course the Tokyo Congress where around 500 members from all around the world joined there. A strong reinforcement of our presence in Asia and we are going to build further on that!"
So how is he going to build on it for this year? "AIJA must always have the goal to grow, not only because we lose members every year who turn 45, but also because I believe as many members as possible should enjoy the AIJA experience", says Wiebe, assertively. "We saw some 10% growth over the past year, I would be extremely grateful if we manage to grow with 10% again over the coming year. More than that, geographical spread should balance more this year, with two seminars in Asia (in Hong Kong and Singapore), as well as a seminar in Recife (Brazil), and activities in the US. I believe we are on a good track to really make AIJA Global."
What does Wiebe have in store for us for 2018? What exciting venues and food sensations await the AIJA membership this year? "No doubt the Brussels Congress will be fantastic! As a tax lawyer, I am also sure the Firenze annual tax seminar will be a very special event. And, I also look very much forward to the Warsaw Half-Year Conference. I have never been to Poland and I am very eager to experience Poland in proper AIJA style!" Wiebe also teasingly says that he had five proposals for the Half-Year Conference to choose from, so we are expecting big things from Warsaw – let's raise a glass of piwo to the (half) year to come!
---
Best International Future Lawyer Award 2018 open for submissions
10 February 2018

AIJA is calling on all future lawyers with an interest in international law to compete for the Best International Future Lawyer Award 2018. The competition aims to celebrate the brightest and the best young minds preparing for a career in the legal industry.
All law students aged 45 and under who are still enrolled at any university worldwide at the time their paper is submitted, are eligible to enter the competition.
Interested participants can submit a written essay on the topic "The moon is now colonised, you are in charge of its legislation. How do you handle it? In this context, would civil and common law systems be merged, if not, which one would prevail?".
Essays should be submitted by 15 May 2018 (in English).
Awards
The winner will be awarded during the 56th International Young Lawyers' Congress taking place from 28 August to 1 September 2018, in Brussels, Belgium.
He/she will benefit from the following:
Free attendance to the 56th International Young Lawyers' Congress from 28 August to 1 September 2018, in Brussels, Belgium. Travel and accommodation will be covered.
Free AIJA membership until 2021 and access to useful industry resources and a network of 4,000 lawyers across the world
Publication of the winning essay to the AIJA website and social media channels

To enter the competition, please visit the dedicated website: http://awards.aija.org.
---
Half-Year Conference in Warsaw Features Corporate Law
10 February 2018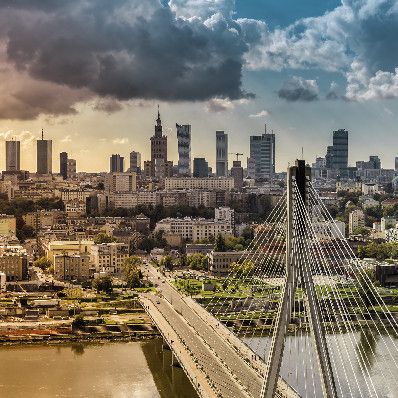 The AIJA Half-Year Conference in Warsaw held on 23rd to 26th May coincides with the Warsaw Arbitration and Mediation Days organised by ICC Poland and arbitration institutions including the Arbitration Court at the Polish Chamber of Commerce. So never ones to miss out on a good networking opportunity, AIJA has decided to invite them for a joint welcome reception where members can get the chance to mingle alongside influential members of the arbitration and mediation community.
Then there's the scientific seminar. Anna Wyrzykowska, from the organising committee, fills us in: "The theme 'Corporate governance – current trends and developments' – was selected by the M&A Corporate Commission because for a long time we have not had an event focusing particularly on corporate law." This will be of particular interest to lawyers who work for large international firms, and anyone interested in hearing from external speakers from large corporations. "Therefore we will have an occasion not only to discuss the topic among AIJA members but also share views and opinions with general counsels and in-house lawyers", says Anna.
There will also be a seminar from the Skills, Career, Innovation, Leadership and Learning (SCILL) Commission on how to successfully develop client-attorney relationships, as well as sessions devoted to the lawyers' marketing skills (so called 'beauty contests'). The scientific part is not only limited to the seminars. During the Conference the meeting of all 18 AIJA commissions will take place, including the Human Rights Commission meeting with keynote speakers including the Dean of Warsaw Advocate's Bar.
So that's the serious bit done. What about the fun? "The social program will allow the participants to experience Warsaw's highlights but also to continue to network in a pleasant and relaxing atmosphere for which AIJA is known for.
Thursday's Opening Dinner will take place at the National Opera Theatre on 24th May and the Gala Dinner on Saturday 26th May will be held at the beautiful Warsaw Royal Castle. On Friday evening the guests of the Congress will be invited in small groups to the local lawyers' homes for AIJA's increasingly popular 'Home Hospitality' evenings.
"I cannot tell which part excites me most", says Anna, evasively. "All Polish members of the Organising Committee of this event are excited that our colleagues from AIJA will visit our hometown which is why we will try to make sure that this event will be a very memorable one!"
Join us in Warsaw from 23 to 26 May for an exceptional conference with two parallel seminars to choose from. For more information and to register: https://www.aija.org/en/event-detail/378
---
Load more