AIJA News
AIJA going global in attendance at its Annual Congress in Brussels
27 September 2018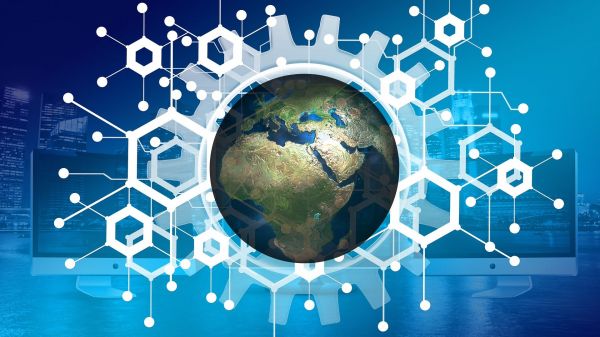 This is not only because more than 700 delegates gathered in Brussels from all corners of the globe for five days of outstanding scientific sessions, professional growth and above it all, a very enthusiastic atmosphere that is unrivalled in our events. But also, because as an international association, we are more and more taking the lead in our digital transformation.
The recent introduction of the electronic voting is a positive way forward for the association which aims to increase accessibility to its internal democratic processes and facilitate new forms of direct participation for its members. Forging the path for electronic voting in AIJA has taken many months of hard work and the Brussels congress was the perfect occasion to put the e-voting into practice. On Saturday, 1 September, the association had its first General Assembly streamed online and attended by all members through their electronic devices.
How it all started and where we are today
In 2016, the General Assembly has decided to introduce electronic voting to allow direct participation of more members to the activities of our association, specifically in those core moments such as the General Assembly which is a critical process for moving the association forward and ensuring that AIJA remains a member-driven organisation.
Today, we have seen that although the total number of assigned proxies remains the same compared to previous elections, its marginal impact appears significantly different: although still a solid 45,5% of the votes are casted via proxy, the trend shows a decrease. We will further investigate together to see whether future elections will confirm or deny this trend.
This year's electronic voting system has also shown several improvements in the election process. Almost 100 votes were casted by members who were not present at the congress and chose to vote remotely. More than one fourth of the votes casted were expressed by members that wanted to take an active part in the democratic internal dialogue of the association despite not being present in Brussels.
Commitment is vital for the good governance of an organisation and for the reaffirmation of its internal democratic processes; but this is particularly true for AIJA, an international association aiming to strengthen its global presence and reputation. "We can do this not only by investing into strategic expansion and geographic growth, but also by actively involving more and more young members from all over the world. Ultimately, our members and their active participation in the association are the key to our common success", concluded Emiliano Ganzarolli, AIJA Secretary General, who has led the introduction of e-voting in AIJA.
---
Global Goals Week – Providing English classes to Syrian legal professionals
26 September 2018

With #GlobalGoalsWeek running this week (22 to 29 September 2018) around the world, there's no better time to raise awareness for action to accelerate progress to the Sustainable Development Goals (SDGs), also known as the Global Goals.
The SDGs are 17 goals defined by the United Nations (UN) to tackle the world's most pressing issues by 2030. From promoting inclusive and sustainable economic growth and employment (Goal #9) right through working together (Goal #17), ensuring equal access to justice for all (Goal #16) and quality education (Goal #4), there is so much we can do for just, peaceful and sustainable societies. These – and the full set of goals - are essential drivers for a long-term sustainable change of the world. Yet for too many people, these are out of reach.
Since 2015, AIJA has been supporting International Legal Assistance Consortium's (ILAC) "ILAC Syria Programme 2017-2020" to help build the capacity of the Syrian legal civil society for independence through English language classes. The classes, organised by ILAC in Turkey and sponsored by AIJA, aim to empower lawyers, judges and other legal professionals who had to flee from Syria because of the war.
The programme has found that one of the challenges most Syrian legal professionals face is communicating adequately in English. This often prevents them from taking active part in rule of law activities and partnerships with international organisations, as well as conducting effective and efficient advocacy to promote rule of law in Syria.
Through free weekly language classes, ILAC and AIJA help participants to rebuild their careers after the war by offering them the opportunity to learn how to communicate and access legal information in English and build an international professional network. As a result, many of them have gone from not communicating at all in English to doing so uninhibited. Now, some even have jobs where they use English as the working language. With the help of this programme, we hope that participants can continue their legal careers in Turkey and ultimately contribute to rebuilding the legal system in Syria.
AIJA appreciates the opportunity to contribute to the efforts of ILAC and its members to support Syrian legal professionals to perform basic legal services, uphold rule of law and prevent a complete collapse of the justice sector and institutions in Syria. Nonetheless, the complexities, contradictions and risks they face are numerous. There is a need for a continuous coordination and collaboration between lawyers and judges who are inside and outside Syria, so that they can become instrumental in restoring the justice system (should a transitional justice process ever materialise)..
For more information about the ILAC Syria Programme, please visit their website.
Testimonials from participants attending the English course in Gaziantep, Turkey
Ms. Weaam, law student, 25 years old.
"I was studying law in Syria and because of the ongoing war, I could not continue my studies. In Turkey, the situation is different. The English language course helps me a lot because it opens new horizons for me, so I can continue my studies by registering to a university here that teaches law in English. I can get my certificate in law by doing that. The course is very good and helps a lot."
Mr. Abdu Almunaam Kashish, lawyer, 37 years old.
"The course gives me new information and helps me to review my knowledge in general. The best thing in the course is the concentration of information related to the field of law. For instance, we have learned a lot about the different types of courts and a lot of specialised vocabulary and idioms and so on."
Mr. Al Hassan, judge, 44 years old.
"In Syria, I was a judge. In Turkey, I have become a legal consultant at a legal organisation thanks to this course. In Syria, we did not focus on the English language and here in Turkey I had to find a new job. The English language courses developed my English skills and gave me the chance to find a respectable and decent job."
Ms. Rosy, lawyer, 39 years old.
"In Syria, I dreamed to continue my higher studies and finally obtain a PhD. This course really gives me the opportunity to register to any international university to get my PhD in international law. Having access to the English language can help me to achieve my dream. I cannot do my higher studies in Arabic because the English language is a must in my situation."
Zachariah, lawyer, 27 years old.
"I am a lawyer and very interested in the legal field and my country needs a lot of reforms. In short, the course helps me to read in English about similar situations in other states, so reading in English gives me the experience of other states that had reformed their justice system. We need their experience, their reforms, and we have to read them in English."
---
AIJA appoints new President and First Vice-President for 2018/19
24 September 2018
AIJA, the International Association of Young Lawyers, elected at its 2018 General Assembly its new President and First Vice-President for the 2018/2019 term of office. Xavier Costa (Roca Junyent) will take on his role as President of AIJA supported by Paola Fudakowska (Withers LLP) as First Vice President, Wiebe de Vries (BloomTax B.V.) as Immediate Past President, Emiliano Ganzarolli (Audisio e Associati) as Secretary General, Lara Vivas (Cuatrecasas, Gonçalves Pereira SLP) as Treasurer and Anna Wyrzykowska (WKB Wierciński, Kwieciński, Baehr sp. k.) as Deputy Treasurer.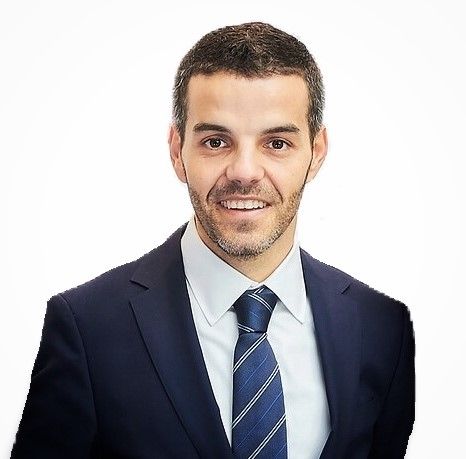 "I would like to thank the AIJA General Assembly for the trust and confidence. I look forward to working with the Extended Bureau and AIJA staff through this new term of office, to ensure that our association remains the best platform for knowledge sharing and professional networking for international lawyers aged 45 and under.
To achieve this, we will further develop strategic partnerships inside and outside the legal community. We will also continue to hold more than 20 events around the world and will strengthen our growth in regions that we have identified as key markets. Particularly, the Americas will be highly placed on our agendas; however, without undermining our recurrent and growing presence in the Asia-Pacific region.
The momentum is there: we are lucky to count on a highly-skilled and motivated team. We are certain we have the right people in the right positions: at the Bureau, Extended Bureau and in out Brussels secretariat. With their help, AIJA will continue to grow in a steady and sustainable way. Our association will keep on providing our international colleagues the connections, training and skills needed to better serve the interests of their clients in a globalised and digitalised world"
- said Xavier Costa, President of AIJA.
Xavier Costa is Partner at Roca Junyent, Spain. He advises clients in Mergers & Acquisitions, focusing on cross-border transactions, foreign investments and corporate related matters.
In advance of her election at the General Assembly, Paola Fudakowska, First Vice-President of AIJA set out her vision for the association focused on Diversity, Development and Dialogue.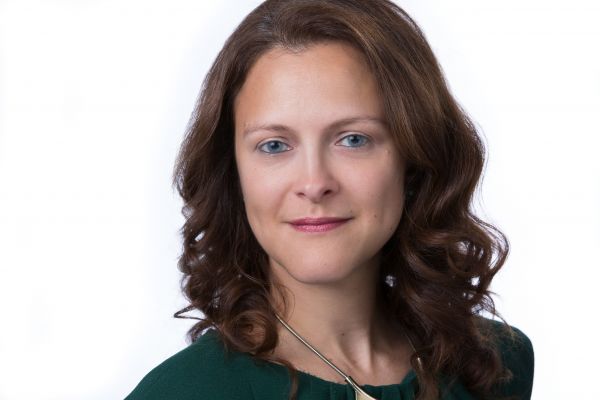 "The association's cultural and gender diversity is going from strength to strength. I will harness this enthusiasm and success by continuing to offer local members the support to host events in their home country in line with the association's strategic growth in the Americas and the Asia-Pacific region.
I will join 4 female presidents elected in the last decade to focus on gender diversity through our existing AIJA experience built on indiscriminate support and celebration of each other's ambitions and successes.
In respect of development, the quality of our academic programmes is recognised both within and outside the association. I will continue to work closely with our colleagues in the IBA, ABA, UIA, IPBA, ELSA and other organisations to identify regular opportunities for collaboration. The success of forging links between our members is already evident in the numbers of former AIJA members who are active in these associations, not least the incoming president of the IBA.
Dialogue is at the heart of the association's raison d'être to provide an international networking platform. Creating effective networks for young lawyers at the start of their careers is instrumental to their present and future success. By offering members the opportunity to get involved in the association from the outset as a speaker, to organise a seminar or to take on an official role is instrumental to our future growth and represents the heart of the AIJA spirit"
- said Paola Fudakowska, First Vice-President of AIJA.
Paola Fudakowska is currently a solicitor at Withers LLP and she is based in Geneva. Paola is a UK qualified litigator, specialising in all types of family wealth disputes involving trusts and inheritance, primarily with an international focus. She has recently completed an LL.M. in International Humanitarian Law and Human Rights at the Geneva Academy.
AIJA would like to thank Wiebe de Vries of BloomTax B.V. for all his efforts and dedication in advancing the young legal profession as a President during 2017/18. He will continue his role as Immediate Past President to support the 2018/19 Extended Bureau.
The 2018 General Assembly took place on 1 September 2018 back-to-back with the 56th International Young Lawyers' Congress. The Congress brought together around 700 law practitioners, law firms and companies from around the world in Brussels to discuss the impact of globalisation on the legal profession.
Overall results of the elections are available here. For further information, please address your questions to office@aija.org.
---
Labour and immigration law, M&A and joint ventures: trends and challenges
20 September 2018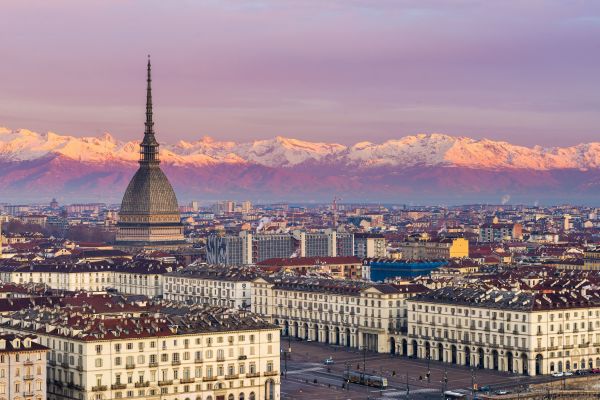 From 4-6 October, Turin will host AIJA's labour and immigration law annual conference "Work, work, work: current trends and challenges in labour and immigration law" which will run alongside a corporate and M&A seminar titled "Secrets to successful joint ventures".
To learn more about the two events, we asked our organising committee to share a few highlights.
Q1: What are the main highlights of the annual conference and M&A seminar?
Rebekka STUMPFROCK, Attorney, AVANTCORE Rechtsanwalte: The scientific programme of the annual conference will feature sessions about the latest developments in labour, employment and immigration law. Topics include "Compliance systems and surveillance of employees", "Daily opportunities and challenges of the international HR department", "Discrimination in the workplace and non-discrimination laws" and many more. It will also be interesting to discuss how different jurisdictions view legislations related to whistleblowing.
Marie BRASSEUR, Partner, ALTIUS: This year, the Corporate and M&A seminar is dedicated to joint ventures and will guide participants through the various steps, from prenup to exit. In addition to the corporate aspects, we will also cover topics that are specifically relevant to joint ventures, including competition and intellectual property issues.
Matteo COCUZZA, Partner, Studio Legale Pacchiana Parravicini e Associati: The keynote address on the international labour standards and new challenges in the working world will be something to look forward to next month. We are happy to have Maura Miraglio, Senior Programme Officer at the International Training Centre of the International Labour Organisation (ILO), with us on Saturday, 6 October.
Marco GARDINO, Associate, R&P Legal: October is the very best time to visit Turin! In addition to the scientific programme, we promise to have a great social and culinary experience. For instance, on Friday, 5 October, we will welcome participants to Turin's Egyptian museum for a guided tour of the one of the largest collections of Egyptian artefacts and a dinner in the museum. This will be followed by a wine tasting at the Ceretto winery and a visit of the truffle fair in Alba on Saturday, 6 October.
Q2: The latest challenges and trends concerning labour, employment and immigration law will be discussed at the annual conference. In your view, what are the main highlights?
Matteo COCUZZA, Partner, Studio Legal A. Pacchiana Parravicini e Associati: Free movement of employees has some new challenges: e.g. the new Directive on posting of workers, opportunities/limitations of business visitors throughout different countries and obviously the consequences of Brexit. A new challenge in the world of work is how to create and maintain a safe and non-discriminatory work place e.g. how to react and implement measures to prevent #MeToo discussions in the workplace, the impact of a third gender and how we balance monitoring employees and secure their privacy.
Nicky DE GROOT, Attorney, BWK Partners: Another topic to be discussed at the annual conference is how technology is creating a new world of work, specifically how social media impacts employees and businesses, employee surveillance, flexible working and how to guarantee employees' mobility. We also see different kind of flexible work models. Most of the flexible work models are a result of the digitalisation of the workplace. Some models create new challenges for companies while others drive new solutions e.g. mobile office, platform work or crowd working, flexible working hours or working time account, desk sharing and flexible retirement schemes.
If we look at the corporate law, companies are developing software to replace the work of lawyers e.g. in analysis of documentation and drafting of contractual models.
Q3: The M&A and Corporate law seminar will run in parallel to the Labour and Immigration Law Annual Conference. What are the key factors for successful joint ventures?
Marie BRASSEUR, Partner, ALTIUS: Before setting up a joint venture, the business partners need to understand what they each want from the partnership. Joint ventures often combine different cultures and ways of working. Understanding the similarities and differences between the parties, as well as the strengths and weaknesses, may help your business to grow faster and generate greater profits.
Marco GARDINO, Associate, R&P Legal: Another key contributing factor to the success of joint ventures is establishing coherent governance agreements that can define the right framework for making decisions and preventing disagreements in the event of deadlock situations between the partners. Agreeing on the business plan and objectives early can also benefit the parties. The mandate and freedoms of the partners then become clear and you can avoid competition within.
Luca VICARIOLI, Partner, VFGS Avvocati Associati: one of the benefits of joint ventures is the resources and knowledge each partner brings to the business. It is important to define an appropriate mechanism that allows an easy way to share information.
More to be discussed in October. To register, visit the dedicated webpage. See you in Turin!
Events powered by AIJA's Corporate and M&A and Labour and Immigration Law Commissions; organised by AIJA's Organising Committee:
Marie BRASSEUR, ALTIUS (BELGIUM)
Matteo COCUZZA, Studio Legale A. Pacchiana Parravicini e Associati (ITALY)
Nicky DE GROOT, BWK partners (NETHERLANDS)
Marco GARDINO, R&P Legal (ITALY)
Rebekka STUMPFROCK, AVANTCORE Rechtsanwälte (GERMANY)
Luca VICARIOLI, VFGS Avvocati Associati (ITALY)
---
2018 General Assembly: AIJA makes new appointments
20 September 2018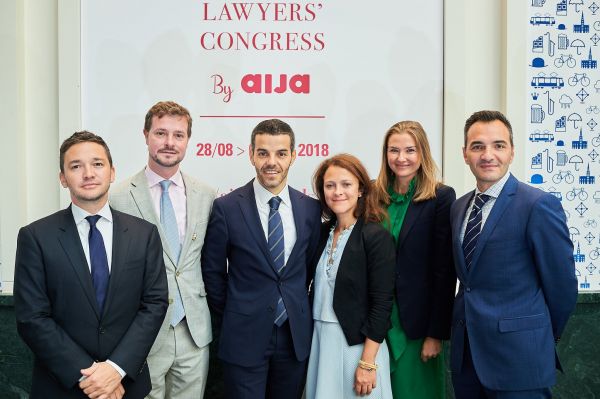 AIJA, the International Association of Young Lawyers is pleased to communicate the overall results of the elections held at its 2018 General Assembly. In addition to the newly appointed President and First Vice-President, AIJA has appointed new members in the Executive Committee, Forum of the Commissions, Membership Forum, Human Rights Committee, as well as new national representatives, contact persons and officers in its commissions.
For the first time, AIJA appointed a Latin America (LATAM) Coordinator. Pablo Vinageras, member of the Extended Bureau, will work closely with the Membership Forum to strengthen the growth of the Association in Latin America in 2018/2019. A coordinator for the Asia-Pacific region will also be appointed soon.
Justus Jansen (former co-chair of the Membership Forum), David Frølich (Honorary President) and Wiebe de Vries (Immediate Past President) will now be responsible for engaging with the alumni of the Association.
An overview of the results of this year's elections is available below.
The 2018 General Assembly took place on 1 September 2018 back-to-back with the 56th International Young Lawyers' Congress. The Congress brought together around 700 law practitioners, law firms and companies from around the world in Brussels to discuss the impact of globalisation on the legal profession.
For further information, please address your questions to office@aija.org.
Bureau
Xavier Costa Arnau, President
Paola Fudakowska, First Vice-President (elected by the General Assembly)
Wiebe de Vries, Immediate Past President
Emiliano Ganzarolli, Secretary General (re-elected by the General Assembly)
Lara Vivas, Treasurer
Anna Wyrzykowska, Deputy Treasurer (appointed by the Bureau)
Extended Bureau
Membership Forum
François BARRE, Co-Chair
Michaela PELINKA, Co-Chair (newly appointed)
Tomas RYBAR, Co-Chair (newly appointed)
Forum of the Commissions
David DIRIS, Co-Chair
Rebecka THORN, Co-Chair (newly appointed)
Jean-Rodolphe FIECHTER, Co-Chair (newly appointed)
Law Course Committee
Ned BEALE, Co-Chair
Cristina Hernandez-Marti PEREZ, Co-Chair
Kristine ZVEJNIECE, Co-Chair
Human Rights Committee
Christian PRESOLY, Co-Chair
Gülsüm ASLAN, Co-Chair
Ulku SOLAK, Co-Chair (newly appointed)
Executive Committee
Newly elected Executive Committee Members (in alphabetical order)
Alejandra GARCIA
Almudena ALVAREZ OTERO
Beatrice STANGE
Christian LEUENBERGER
Christian SAUER
Dominik WAGNER
Fernanda MACHADO MOREIRA
Francesca SALERNO
Gianluca MASSIMEI
Guillermo BAYAS
Malin HOLM
Martijn VAN DAM
Pia PADFIELD
Romina BROGINI
Stefan MUELLER
Thomas WEHRLI
In addition, three members will take office and replace those who had to leave the Executive Committee due to other appointments in the Association or resignation.
Jérôme DEBRAS, with a mandate for two years, until the General Assembly taking place in 2020;
Diego CONTE, with a mandate for one year, until the General Assembly taking place in 2019;
Peter HOLTHUIS, with a mandate for one year, until the General Assembly taking place in 2019.
They will all join the other Executive Committee members elected in the past years who are still in office.
National Representatives/ Contact Persons
Newly appointed National Representatives and contact persons (for a complete list of National Representatives and local contacts, please click here)
Argentina: Tomas GARCIA
Austria: Clara GORDON
Belgium: Ferenc BALLEGEER
Finland: Emma NIEMISTO
Liechtenstein: Thomas NAGELE
Luxembourg: Audrey JARRETON
Mexico: Carlos Del RAZO
Panama: Carlos MOLINO
Slovak Republic: Marek LACA
Spain: Nils DOHLER
Turkey: Ulku SOLAK
Regional Representative, South-West Germany: Rebekka STUMPFROCK
Regional Representative, Rhein-Main: Felix DETTE
Regional Representative, Düsseldorf Rhein Ruhr: Beatrice STANGE
Regional Representative, Spain: Alvaro Fernandez Sanchez DEL CORRAL
Contact person, Hong Kong: Louise WONG
Contact person, Mauritius: Percy LOUIS
Contact person, Korea: Emiliano NASTI
Contact person, Romania: Ileana GLODEANU
Commission Officers
Newly appointed Commission Officers (for a complete list of commission officers, please click here)
Antitrust
President: Sophie GILLIAM
Vice-President: Isabel OEST
Banking, Finance and Capital Markets
Vice-President: Alex CARBONELL
Corporate and M&A
President: Moritz MAURER
Vice-President: Rainer KASPAR
Commercial Fraud
President: Thomas RICARD
Vice-President: James LE GALLAIS
Vice-President: Nicolas HERREN
International Business Law
Vice-President: Dominik WAGNER
International Business Law (Sports Law)
Vice-President: Thomas WHERLI
Insolvency Law
Vice-President: Marine SIMONNOT
Labour Law
Vice-President: Nicky DE GROOT
Vice-President (Immigration Law): Katie NEWBURY
International Private Clients and Family Law
President: Henrietta MASON
Vice-President: Veronica DINDO
Vice-President: Julien TRON
Skills, Career, Innovation, Leadership and Learning
Vice-President: Esther GOLDSCHMIDT
Tax Law
President: Jessica KEMP
Vice-President: Guadalupe DIAZ-SUNICO
T.R.A.D.E.
Vice-President: Janine DERMONT
---
From zero to success! Entrepreneurship and innovation in San Diego, 8-10 November
18 September 2018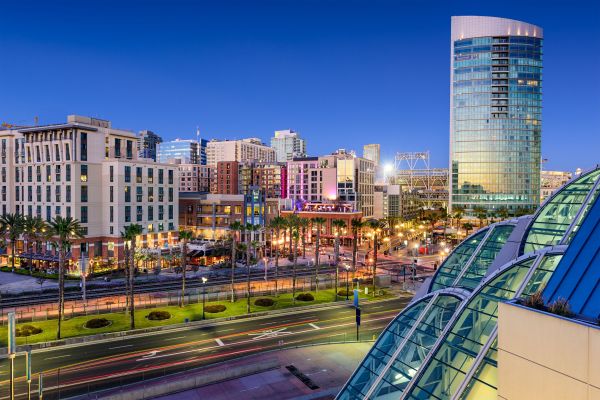 Over the last decades, San Diego has gained a reputation as a vibrant start-up and innovation hub where many cutting-edge sectors, such as telecommunications, cybersecurity, connected devices, health IT, gaming, data analytics, have come together to learn from – not compete between - each other. A big city that still feels like a small town, San Diego has a unique culture that is for many more supportive and cooperative compared to other markets. This has encouraged the rise of technology-based start-ups as well as incubators and accelerators. To support the growth, San Diego's major research universities, such as the UC San Diego, are also developing innovative technologies and driving changes at a global level.
The spirit of innovation, coupled with the bustling start-up environment, is what will bring international lawyers and entrepreneurs to AIJA's seminar "Entrepreneurship and innovation: from early stages to the evolution" from 8-10 November, at Westin San Diego Gaslamp Quarter. With early bird registration fees until 2 October, the seminar promises to uncover the "real stories" of successful entrepreneurs who have made an impact in their industry.
The scientific programme will focus on key challenges in setting up new businesses, from strategies to implement and expand the business through different financing models, to protecting corporate and IP assets. The sessions will feature not only lawyers covering the legal aspects, but also entrepreneurs sharing their point of view on what makes a business successful. "We will analyse all steps related to how to finance a startup and discuss the obstacles during negotiations with investors. Participants will also get a view on the growth of university technology transfer from a representative of the University of California San Diego", says Milena Prisco, senior associate at CBA Studio Legale Tributario.
Legal preparedness for building a successful business
Building a business from scratch can be a daunting process. Irrespective of the business model, there is a set of basic legal rules that should be implemented to ensure the success of your business. Milena believes that "any entrepreneur should tailor the best dress code for corporate governance and IP assets in view of growth and with the aim to scale up the business globally. I strongly believe that setting a solid legal basis is the first investment when setting up a new business". She explains that the starting point is the protection of founders and key people in your business. It is also crucial to design strategies that can add value to the company in terms of funding and investors.
"First, you need to arrange everything between the founders and agree on a well-balanced shareholder agreement. This may already take a while. Then, the first business angel steps in and you start negotiating again. You have to amend the corporate bylaws and deal with 'liquidation preferences', 'tag and drag along' and with each round of negotiations, the processes get more and more complicated", says Chiharu SEKINO, associate attorney at Shepherd, Finkelman, Miller & Shah, LLP.
"Even though many of the clauses in agreements and bylaws are standard, it is important to go thoroughly through them. You will end up with a real mix of legal and economical questions. So, you should really be prepared from the beginning. The setup of terms and conditions, registration of trademarks and the GDPR compliance (in the EU) are also challenges almost every start-up must deal with from the very beginning", concludes Frederic DACHS, attorney at Kleiner Rechtsanwälte.
Adopting new technologies for innovation
Over the last decade, digital technologies have dramatically changed the global economy and have imposed new drivers for competing in a market. Caroline PLUTA, attorney at PLUTA Rechtsanwalts GmbH, believes that technological change is happening faster than ever. "This is a huge challenge for established companies, as they have to reorganise their processes. In my opinion, they also have to establish new ways of management and product development".
For many entrepreneurs, advancements in technology have also become major contributing factors in the success of their business ventures locally and globally. Through extensive market research, "technology and digitalisation can provide huge opportunities for entrepreneurs to develop new business models which can be disruptive and thus really change the world", adds Inese GRATE, senior case and business development manager at Law offices of Jacob Sapochnick. She explains that "the need to innovate has pushed for open innovation which has increased the interaction between start-ups and old or new economy industries and universities".
These topics and much more will be discussed from 8-10 November at the seminar "Entrepreneurship and innovation: from early stages to the evolution". To register, visit the dedicated webpage.
Organised by AIJA's Organising Committee:
Frederic DACHS, Kleiner Rechtsanwälte (GERMANY)
Inese GRATE, Law offices of Jacob Sapochnick (UNITED STATES)
Caroline PLUTA, PLUTA RechtsanwaltsGmbH (GERMANY)
Milena PRISCO, CBA Studio Legale Tributario (ITALY)
Chiharu SEKINO, Shepherd, Finkelman, Miller & Shah, LLP (UNITED STATES)
---
Pre-registrations are open for the 2019 Half Year May Conference
17 September 2018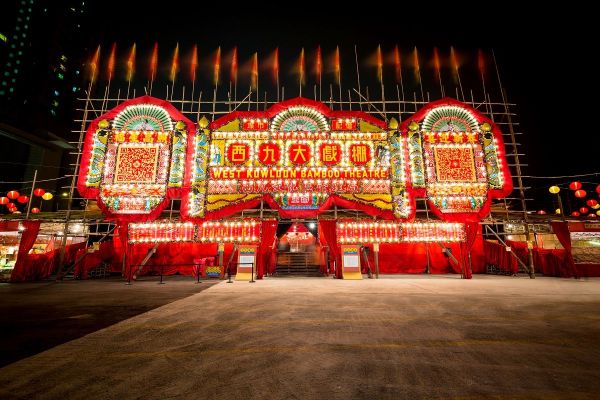 Hong Kong, one of the leading financial centres worldwide, will host the AIJA Half Year Conference from 22-25 May 2019. The Conference is expected to attract over 200 international legal professionals and will feature three distinct seminars: "How to Raise Money from International Perspectives", "Tax: A Dream, not a Nightmare" as well as a seminar organised by the International Private Clients and Family Law Commission.
Pre-registrations are now open. By pre-registering, participants can benefit from the early bird fees with no deadline and enter a prize competition which will take place during the conference. Fill in the online pre-registration form and return it to office@aija.org.
To learn more about the Half Year Conference, we spoke with the co-chairs of the organising committee Jennifer Maxwell, Partner, Blake, Cassels & Graydon LLP, and Moritz Maurer, Senior Associate, Niederer Kraft Frey.
Q1: What are the main highlights of the Conference?
Jennifer Maxwell: A strong scientific programme is already in place that should appeal to anyone who is involved in international transactions (which should be everyone). High profile speakers from companies and law firms will update participants on the latest tax, capital markets, financing and corporate law developments. On top of that, Hong Kong is an amazing location for an AIJA event, both from a business development and social perspective. We promise great things.
Moritz Maurer: Sessions will include topics such as "Best practices in private equity financings", "Fundraising in the M&A context", "Cross-border listings", "Recent APAC tax developments", "Multinational compliance considerations", "Tax and immigration planning and compliance for high net worth individuals" and many more. We look forward to this exceptional edition of the Half Year Conference in May 2019.
Q2: In your view, what are the main challenges and opportunities in maintaining a robust international tax structure for a business with global presence?
Jennifer Maxwell: We are seeing increasing public focus on the tax structuring of international business. As a result, corporate structures will not last if they are only established for tax purposes, rather than on a sound economic basis. Notwithstanding increased pressure and legal complexity, many opportunities still exist for companies to create an efficient and effective international tax structure. Our seminar will explore the cutting-edge thinking on these matters and will be of interest to lawyers who act for companies (large or small) that have operations that transcend national borders.
Q3: In your view, what are the main challenges and opportunities in raising money for corporate growth?
Moritz Maurer: Raising money for a company is now, more than ever, an international project. In today's current economic climate, money is extremely agile which is both a challenge (when local investors disappear) and an opportunity (when foreign investors are willing to invest abroad). Showing a client that you know how to access capital pools in other jurisdictions is a valuable legal and business skill for any lawyer.
More to be discussed in May 2019. To pre-register, visit the dedicated webpage and fill in the online form. See you in Hong Kong!
Conference powered by AIJA's Commissions on Banking, Finance and Capital Markets, International Business and Sports Law, International Private Clients and Family Law, Tax Law; and organised by the organising committee:
Matthew CULLEN (SWITZERLAND)
Bruno GUARNIERI, Miguel Neto Advogados (BRAZIL)
Aliasghar KANANI, BONNARD LAWSON International Law Firm (SWITZERLAND)
Camille Ka-ying LEUNG, Cazimir BV/CVBA (BELGIUM)
Alan LO, Liberty Chambers (HONG KONG)
Moritz MAURER, Niederer Kraft Frey Ltd (SWITZERLAND)
Jennifer MAXWELL, Blake, Cassels & Graydon LLP (CANADA)
Bethan WATERS, Farrer & Co (UNITED KINGDOM)
Louise Kam Faye WONG, The Law Society of Hong Kong (HONG KONG)
Minglei WU, Mingleilegal LLC (CHINA)
---
Thanks to our sponsors | 56th International Young Lawyers' Congress
14 September 2018
We're happy to have had such amazing sponsors at the 56th International Young Lawyers' Congress this year. Thanks to them, our association was able to provide a high-quality scientific and social programme for around 700 young legal professionals gathered from all around the world in Brussels, from 28 August to 1 September 2018. We would like to thank TransPerfect Legal, Van Olmen & Wynant, Legaroo, Van Bael & Bellis, Fragomen Worldwide, GSJ Advocaten, Astrea, SGG Group, Lydian, and BARBRI International.
Thanks as well to our media partners: MLex and The Brussels Times.
Here's what some of our sponsors are saying about this year's Congress:
TransPerfect Legal
"TransPerfect Legal had an incredible time at the 56th International Young Lawyers' Congress! We want to see you in Rome 2019, so if you need support on your projects, contact your favourite TransPerfect Legal representative or email AIJABrussels@transperfect.com. TransPerfect Legal Solutions (TLS) is the world's largest provider of legal support services, include language solutions (translation, interpretation, and machine translation), legal technology (AI tools, document review platforms), temporary lawyers, and related services."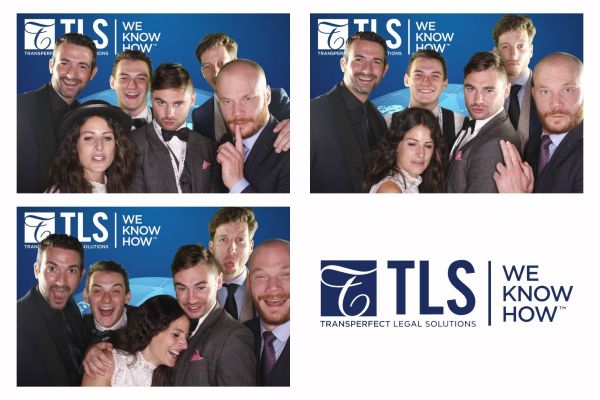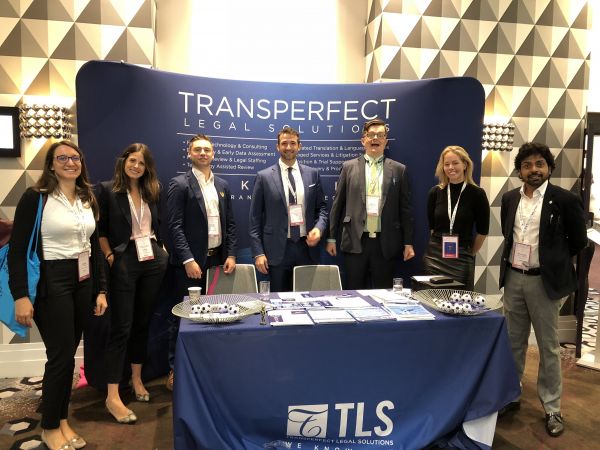 Van Olmen & Wynant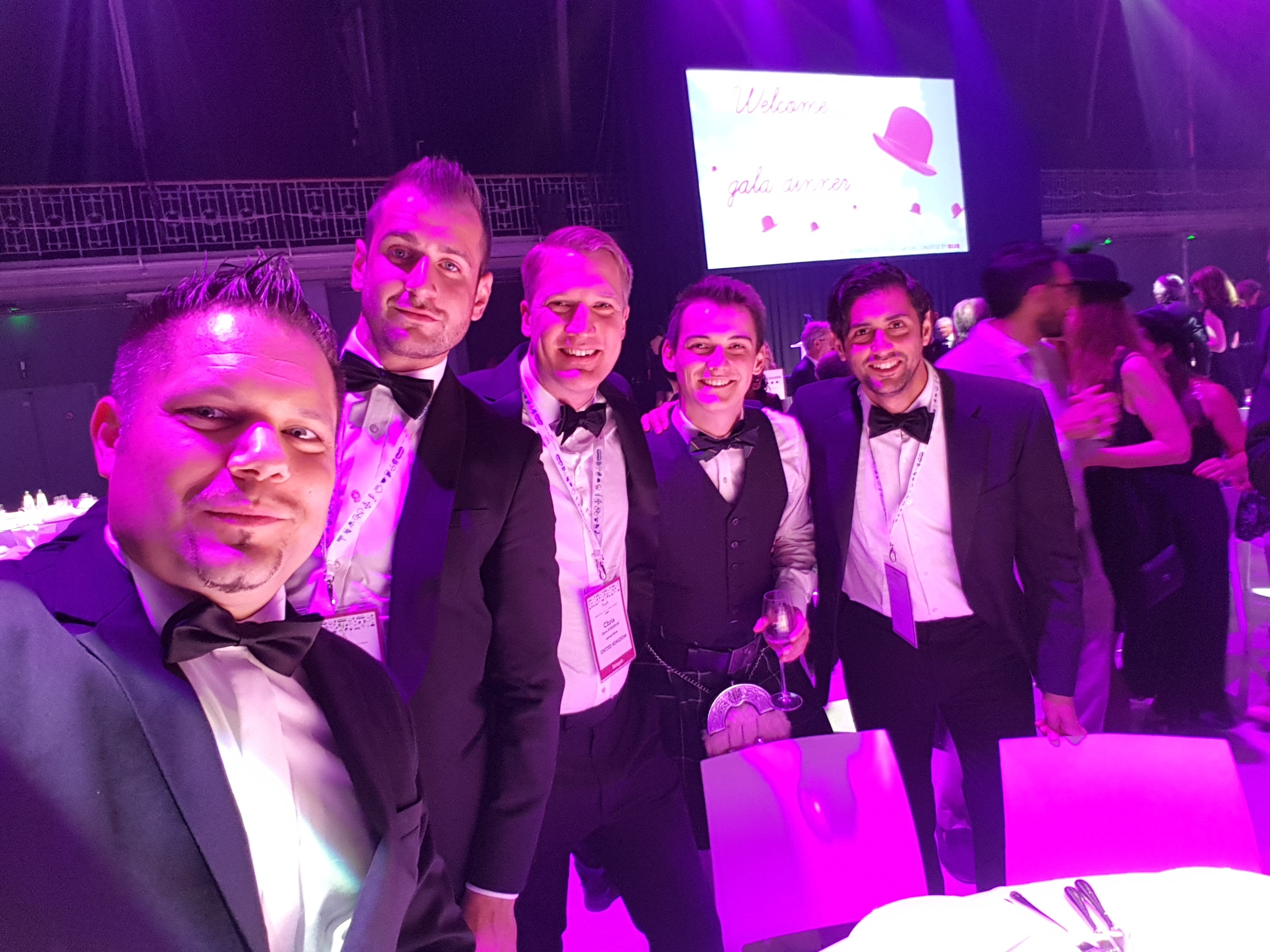 "Van Olmen & Wynant was delighted to sponsor the 2018 AIJA Brussels congress. Van Olmen & Wynant is a boutique law firm specialised in employment law and corporate M&A. AIJA allows us to assist your clients in the best possible way when conducting business abroad by referring them to AIJA contacts. I have been a member of AIJA for ten years and I am proud to say that AIJA is not only about networking and referring work. It is foremost about friends who meet each other. As always, during AIJA's congress, I have reconnected with old friends and have also made new friends as result of AIJA's motto: Learn, Network, Share." Jeroen Mues
Astrea
"With warm and good memories, we look back to a very successful edition of the AIJA International Young Lawyers' Congress in Brussels, Belgium. As a sponsor as well as a Young Dynamic Law Firm with offices in Brussels and Antwerp, we also warmly supported THE HOME HOSPITALITY EVENING of AIJA with seven lawyers of Astrea opening their homes to welcome a total of 30 AIJA members from around the world with delicious, often typical, food and drinks. This was a unique occasion for all participants to find out about the hospitality and way of life in Belgium as well as to meet Astrea."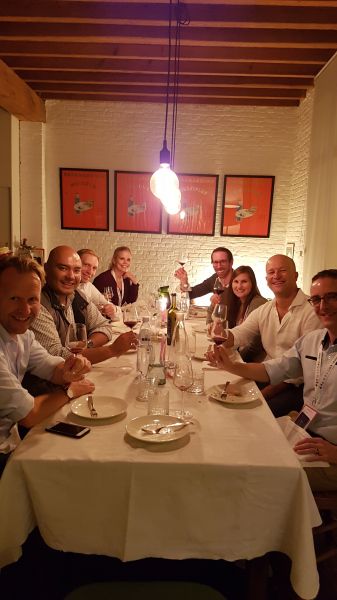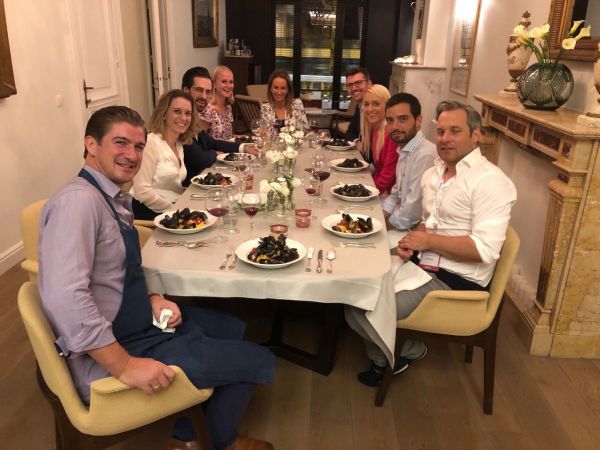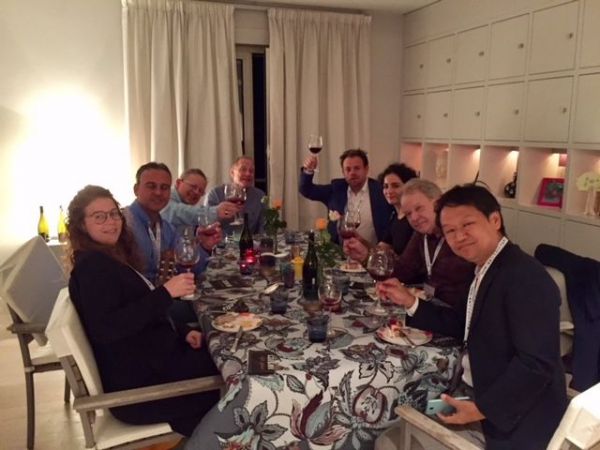 SGG Group (Best International Future Lawyer Award)
"AIJA was this year a perfect time to spend with lawyers in Brussels, which SGG Group is in need today, but as well as in the future, worldwide. This is also one of the reasons why SGG was happy to contribute to the "Best International Future Lawyer Award". The AIJA event is not only of great interest to have an update on legal matters, but as well a great occasion to see a legal conference with a very personal touch, which makes all participants smile. See you next year in Rome! SGG Group, as a worldwide corporate service provider, is in need of AIJA and its lawyers for close collaboration in many departments."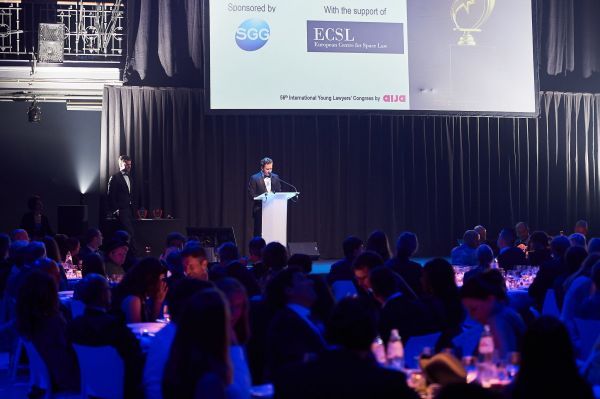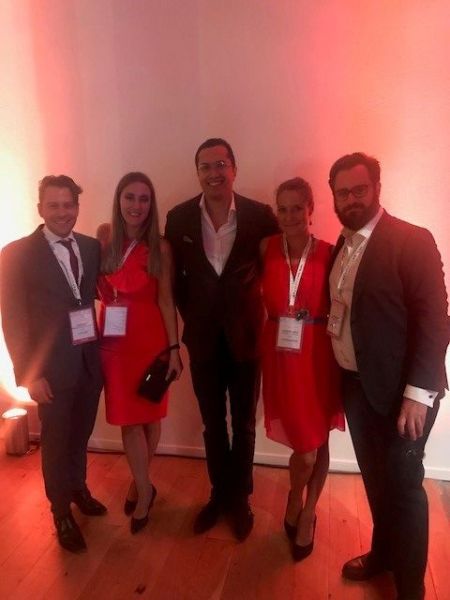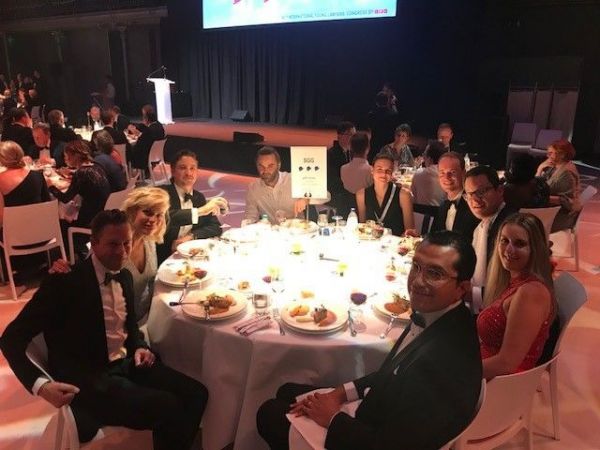 See you in Rome for the 57th International Young Lawyers' Congress!
---
AIJA scholars share their experience | 56th International Young Lawyers' Congress
13 September 2018
This year, the 56th International Young Lawyers' Congress focused on the impact of globalisation on the legal profession, specifically "is the dream of globalisation over? Are we heading towards or away from international integration?". The Congress gathered around 700 legal professionals from all around the world in Brussels. A selection of photos is available here.
We asked our AIJA scholars and the winner of this year's Best International Future Lawyer Award to share their experience of the Congress: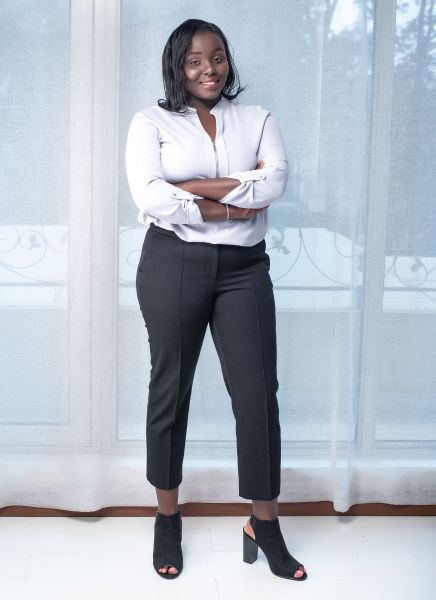 "To start with, the experience for me was incredible, one that will forever remain in my mind; it was my first time in Belgium. By attending any of their events, you get to network with young lawyers from all over the world. The scientific and social programmes are well designed to keep you engaged during the entire time. AIJA takes charge of every single detail, leaving nothing to chance. The AIJA staff are also very friendly and helpful.
The knowledge and the skills I was able to acquire will make me a better lawyer in my day to day practice. I will share the information with my colleagues, friends and anyone who would be interested to hear whenever I have the opportunity.
The social events gave me an opportunity to interact with the young lawyers of diverse culture, legal practices from different countries of the world and made me learn the current trends in international law. In as much as every country has its unique legal practices, I was able learn that the challenges in the legal profession are almost the same and also shared with the different people I interacted with.
The events will not only go a long way in your personal development as a legal professional but also create great memories as you tour the host city. The choice of venue for the Brussels Congress was also very accessible and convenient. I really enjoyed the visit to the Manneken Pis, The Atomium, The King of Belgium Palace, The Grand Place, European Parliament, Museums within Brussels and Matonge, which is highly populated by Africans, right in the heart of the city.
Being the Managing Partner of Wangoko & Company Advocates, a small sized firm in Kenya, I appreciated the impact legal technology has on smaller firms in modern legal practice. Generally, the topics discussed during the working sessions were well thought out for any young lawyer intending to go international in their practice. Additionally, I also learnt enormous ideas on how to improve our firm to position ourselves for the benefit of having a competitive edge now and in future. The contacts I got in the AIJA Congress in Brussels, both personal and professional, will be of high importance to help our firm move to the next level in business. I was humbled to be part of the congress and remain grateful to AIJA for the opportunity." Wangoko Njoroge
---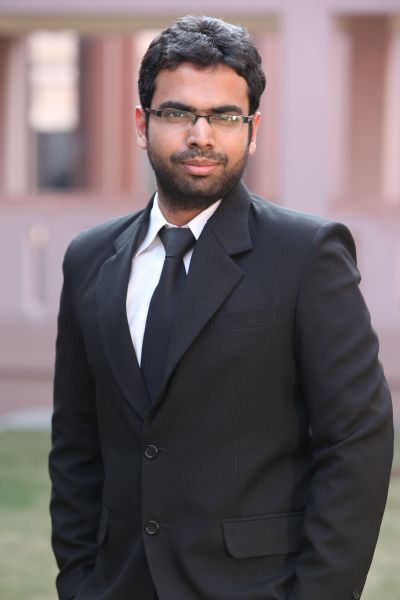 "The 56th International Young Lawyers' Congress was an intriguing event which helped me fathom the nuances of being a global lawyer. The working sessions at the Congress were indulging and provided me with a platform to share my thoughts with professionals from different countries. My interactions with people from different countries/domain expertise assisted me in developing perspectives about various legal systems.
The social events organised at the Congress were designed in a fashion that everyone could sense the spirit of AIJA. I would recommend AIJA for young lawyers as AIJA to me denotes a family. You have to be once at AIJA for you to never leave AIJA again. I would like to thank AIJA for giving me an opportunity to be a part of this global meet. If young lawyers have an urge to spread their wings - AIJA is certainly an organisation which can be trusted to provide you with a platform to fly." Saurabh Bindal
---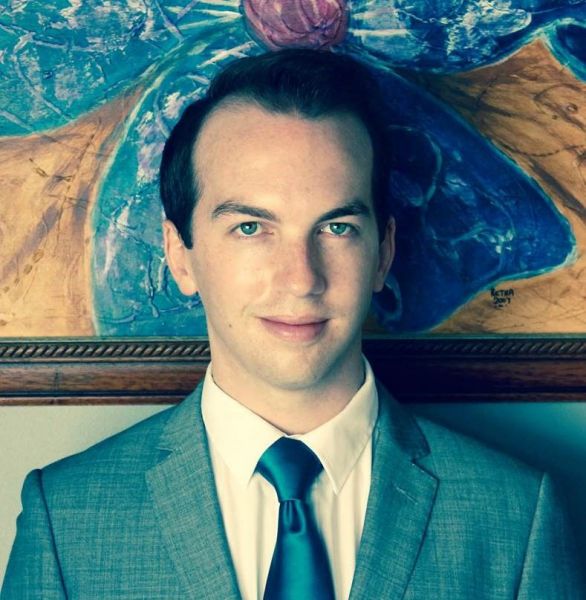 "I think I underestimated what I would gain by attending this year's annual Congress in Brussels, Belgium. The combination of scientific and social programmes was superb and in particular, I was most engaged with the sections on cross-border transactions and specialised international commercial litigation. I also found the working session on landing an international client, whether you're in a small or large firm, very informative and hope to apply the things I've learned here soon in practice. These programmes have widened my view of practicing law, which I hope, will extend my practicing abilities.
However, my favourite part about Congress has been the connections I've made and the networking opportunities - I met so many like-minded people from different jurisdictions, who've become new colleagues and also new friends. I've already had the privilege of visiting some of my new colleagues in The Hague, in the week following Congress. It is for this exposure that I would, without a doubt, recommend participation in AIJA's events to all young lawyers, studying or qualified. I am grateful for the opportunities the Congress has afforded me and have left with unforgettable memories. I cannot wait to attend future events." Christopher Sawyer, 2018 Best International Future Lawyer
---
2018 Best International Future Lawyer is...
04 September 2018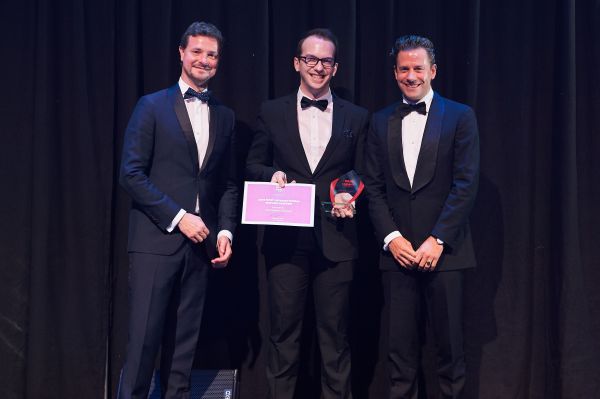 We are delighted to announce the winner of this year's Best International Future Lawyer Award - Christopher Sawyer.
The award ceremony took place on 1 September at the closing gala dinner of the 56th International Young Lawyers' Congress in Brussels. The award was presented by the competition sponsor, SGG Group.
About the winner
Christopher graduated from the University of South Africa (UNISA) in September 2015 with a bachelor's degree in commerce (BCom), with double majors in law and tax. He then pursued a bachelor's degree in law (LLB) at the same university and graduated in September 2018. In his final year of LLB studies, Christopher took modules on International Law, World Trade Law and International Transport Law. With interests in aviation, science-fiction and law, Christopher hopes to move further into the expanding international, space and commercial legal fields, both academically and in practice.
About his essay
This year's essays were judged by the European Centre for Space Law. Christopher Sawyer's essay received the highest score for his "very structured argumentation and approach, good grasp of relevant international law and his to-the-point philosophical approach underlying the legal reasoning".
His essay explores the existing, but perhaps inadequate, international legislation vis-à-vis humanity's use of space and celestial bodies. He shows that although some legislation exists, there are simply not enough controls in place at present to properly govern a colony formed on the Moon.
The essay considers that if a colony was formed off-world, its inhabitants would be from different countries and therefore different legal systems. Without a written legal system, without certainty, legal nuances would be lost and chaos would ensue shortly after inhabitation. Christopher also explores the concepts of citizenship and what this would mean for people who emigrate to the colony and the generations of people born there, as well as different forms of government which could work in controlling the colony (or colonies, as it were).
You can read the winning essay on awards.aija.org or here.
About the Best International Future Lawyer Award competition
Every year, AIJA awards essays submitted on a topic in the field of international law. This year, AIJA granted the Best International Future Lawyer Award for the best written essay submitted on the topic "The moon is now colonised, you are in charge of its legislation. How do you handle it?".
The competition is open to any law student aged 45 and under, and enrolled at any university worldwide at the time of the submission. The winner is entitled to free AIJA membership for the next three years and free attendance to the International Young Lawyers' Congress.
For more information, please visit the dedicated website awards.aija.org. The 2019 Best International Future Lawyer Award competition will open early next year.
---
Load more