AIJA Christmas Dinner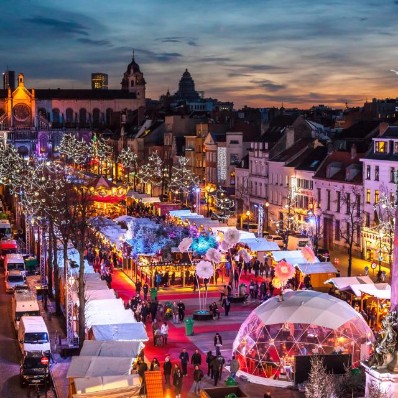 Brussels
15 December 2017
---
Dear AIJA-friends,
Following a spectacular AIJA Annual Congress in Tokyo, we would like to finish off the year with an AIJA Christmas Dinner!
Join us in celebration of the Christmas spirit. The Brussels Christmas Market, around Grand-Place, Bourse, Place Sainte-Catherine and Marché aux Poissons, is enchanting in many aspect of the Winter festival including:
The magical son & lumière illuminations on the Grand-Place
Christmas markets in the city centre
Attractions including merry-go-rounds on Place Sainte-Catherine, the large wheel and ice rink at Marché aux Poissons
Stalls for stocking up on gifts and treats within a 2km trail.
Date & time: Friday, 15 December 2017 at 19.30
Place: Scheltema Restaurant - Rue des Dominicains 7 - 1000 Brussels
Located in the historic centre of Brussels just a few steps away from the Grand Place, the Scheltema has been an institution in the Ilôt Sacré area since 1972.
The establishment is known for its Belgian specialties and its turn of the century pub ambiance, which combine to make the Scheltema one of the most prestigious restaurants in Brussels.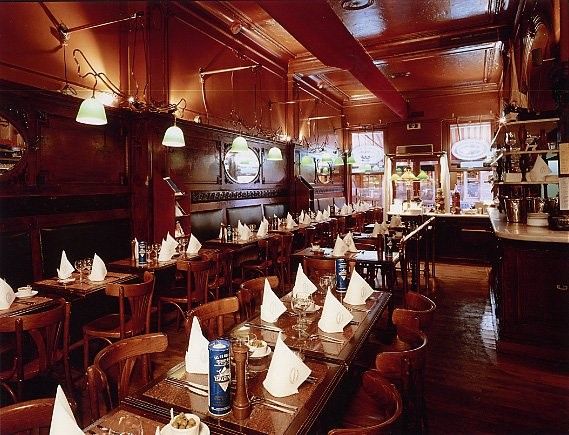 Looking forward to seeing you!

Best regards,
The AIJA Team
---
Practical information
Ticket price
The price is including champagne aperitif, 3-course dinner & wine
Directions to the Scheltema
From the Airport
By Train: In the Brussels Airport passenger terminal, take the lift to -1 and buy the Airport City Express train ticket (8.80 € one way) at the ticket machines or ticket office. For Brussels, you may take any train at platform 1, 2 or 3. There are 4 direct trains per hour (h09 – h 24 – h 36 – h 51) with a journey time of about 15 minutes. Stop at Central Station.
By Taxi: Taxis are located just outside the arrival hall at the airport. Taxis are metered and the cost should be around 40-45.00 €. Travel time in taxi to the city centre is usually 30 min or more depending upon traffic.
From the Central Station
It will take you only 5 minutes walking to the Scheltema Restaurant enjoying a very nice sightseeing already throughout the City Centre and the GrandPlace. Check the Map
From the South Station (Zuid/Midi) - Eurostar or Thalys
You may either take a train to go to Central Station or take the Tram/Pre-metro 3 (direction Esplanade) or 4 (direction Gare du Nord) for 3 stops and get off at Bourse/Beurs. A single ticket will cost you 2.10 € (single fare jump) and can be purchased at the ticket machines in the STIB/MIVB area. Once at Bourse/Beurs, il will take you 5 minutes walking to the Scheltema Restaurant. Check the Map
Brussels Taxis phone numbers
Taxis vert: +32 2 349 349 49
Taxis bleu: +32 2 268 00 00
Uber is also available in Brussels


Accommodation


Hotel
Rates (15 to 16 December 2017)
Booking
Contact Details
Walking Distance from Scheltema

69 € / night (wifi, VAT included)

For single or double occupancy

+ 9.50 € / breakfast /person

4.24 € City Tax excluded
Upon availability

Motel One Brussels

Rue Royale 120

1000 Brussels

Phone: +32 2 209 61 – 10

9 minutes

140 € / night for single occupancy

160 € / night for double occupancy

Breakfast, wifi, VAT included

4.24 € City Tax
excluded
8/12/2017
Website
8 minutes

150 € / night for single occupancy

170 € / night for double occupancy

Breakfast, wifi, VAT included

4.24 € City Tax excluded
8/12/2017

Brussels Marriott Hotel Grand Place

Rue Auguste Orts 3-7

1000 Brussels

Phone : +32 2 516 90 90

Website
6 minutes

179 € / night for single occupancy

199 € / night for double occupancy

Breakfast, wifi, VAT included

4.24 € City Tax excluded
8/12/2017
5 minutes