Smart cities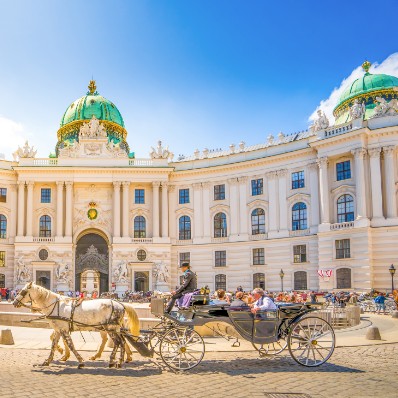 Vienna
29 - 31 October 2020
Add to Outlook / iCal calendar Add to Google calendar
---
This event is now postponed to 2021. The new dates have not been selected yet. To stay up to date with our event, we invite you to subscribe to our newsletter. Should you have any questions, please do not hesitate to contact us.
The vibrant capital of Austria is proud to host the AIJA seminar on smart cities
Smart cities are cities where everything is connected. Areas and buildings are intertwined with technology, and through sharing of data, these become more efficient, more environmentally friendly and more user friendly. At our Vienna seminar, we will delve into the many aspects of smart cities, ranging from real estate development, environmental aspects, infrastructure collaboration, digitalised engineering and building to IT and property rights issues. There will also be panels looking into procurement and litigation from a smart city point of view. Whether you are a smart city expert or novice, the seminar will allow you to meet peers from all over the world interested in tomorrow's real estate game.
Vienna, the romantically imperial city, is best known for its art, culture and history. The city has been synonymous with music for centuries, being home to Mozart, Beethoven, Schubert and Johann Strauss. But also today, Vienna has a lot to offer. In 2019, the city has topped Mercer's Quality of Living Ranking for the 10th year in a row. Roland Berger's Smart City Strategy Index 2019 has ranked Vienna as first among 153 cities worldwide. And, last but not least, Vienna is also the only world capital to produce its own wine.
The seminar will be rounded off by the social program where you will be able to taste wine from different Austrian regions with the guidance of own sommelière and – of course – enjoy Vienna's best Schnitzel in a classical atmosphere. Don't miss our optional dinner on Saturday evening, where the Grand Ferdinand, a members only restaurant, will open the doors for aija and provide you with a magnificent view over the historic city centre of Vienna.
We look forward to welcoming you in Vienna!
---
AIJA Commissions

Environmental and Energy Law
Real Estate

---

Full programme Smart cities

Thursday 29 October 2020

Registration at Steigenberger Hotel Herrenhof

Address: Herrengasse 10, 1010 Wien

Welcome cocktail at Palmenhaus
Address: Burggarten 1, 1010 Vienna

Optional dinner

Not included in the registration fee, payable locally

Friday 30 October 2020

Registration at Steigenberger Hotel Herrenhof

Address: Herrengasse 10, 1010 Wien

Welcome address by AIJA President


Paola Fudakowska

, AIJA President, FCO Legal Directorate, United Kingdom




Welcome address by the OC representative

Vienna as a smart city

Dominic Weiss

, Urban Innovation Vienna, Smart City Agency

Smart city concepts around the world
Moderator:

Edward Banyard,

Smith, Farrer & Co., UK

Speakers:

Philip Rosenauer

, PHH Rechtsanwaelte, Austria

Alessia Giaccari

, Nunziante Magrone, Italy

Cheng Chen

, Kellerhals Carrard, China




Frameworks for urban energy supply after the Energiewende

Ms Susanna Erker

, Department of Energy Planning, City of Vienna

Paperless and digital building projects

Johannes Meyer-Myklestad

, Selmer, Norway

City as a service

Volker Schaffler

, Austrian Federal Ministry of Transport, Innovation and Technology

Area development rather than property development

Moderator:

Jeroen De Coninck

, Advocatenkantoor De Coninck, Belgium

Speakers:

Laura Luthiger

, Neovius, Switzerland

Andreas Eichler

, GSK Stockmann, Germany

Iwona Roksela- Mielnik

, Wiercinski Kwiecinski Baehr, Poland

Managing conflicts of interests of local citizens

Moderator:

Roman Pecenka

, PRK Partners, Czech Republic

Speakers:

Anita Nijboer

, Kennedy Van Der Laan, Netherlands

Henning Jensen

, BNT Attorneys, Latvia

The German "climate package" – A push for e-mobility

Tobias Woltering

, Heuking Kühn Lüer Wojtek, Germany

Infrastructure collaboration in smart cities


Elisabeth Miksch-Fuchs

, Head of Department of PPP, City of Vienna




Bermuda triangle of contracts - Allocating risks

Speakers:

Emma Niemistö

, Merilampi, Finland

Bernd Hauck

, Kellerhals Carrard, Switzerland

Welcome to the jungle! – IP and privacy concerns in smart cities

Árpád Geréd

, Maybach Görg Lenneis Geréd Rechtsanwälte GmbH, Austria

Wrap-up of day 1, perspectives

Commentators:

Barbara Webb

, Farrer & Co., United Kingdom

Holger Schütz

, Schwenke Schütz, Germany

Optional Wine Tasting at Vinothek Der Wein

Address: Riemergasse 6, 1010 Vienna

Not included in the registration fee, payable locally (25 EUR)

Dinner at Labstelle

Address: Lugeck 6, 1010 Wien, Autriche

Saturday 31 October 2020

Procurement war stories

Moderator:

Laurynas Lukošiūnas

, Sorainen, Lithuania

Speakers:

Ramona Wyss

, Walder Wyss Ltd., Switzerland

Karen-Anne Rakkedal

, Selmer, Norway

Caterina Carremann

, Foyen, Sweden

Environmental, social and cultural criteria in procurement of smart cities

Madeleine Edqvist

, Mannheimer Swartling, Sweden

Legal framework for mobility in smart cities

Moderator:

Christine Borfiga

, Astine, France

Speakers:

Alessandro Foti

, Deberti Jacchia, Italy

Giovanni Patti

, Abbatescianni e Associati, Italy

Kenneth Wallace-Mueller

, DLA Piper, United Kingdom

Dispute resolution panel

Moderator:

Dhruv Kakar

, S.C. Ladi & Company, India

Speakers:

Peter van Velthoven

, Van Doorne N.V., Netherlands

Jason Kellogg

, Levine Kellogg Lehman Schneider + Grossman LLP, United States

Looking ahead, what will smart cities look like in 2030?

Thomas Seeber

, Kunz Wallentin Rechtsanwälte GmbH, Austria

Optional city tour

Included in the registration fee

Optional dinner at Grand Étage

Address: 8thfloor of Grand Ferdinand, Schubertring 1010, Vienna

Not included in the registration fee, payable upon registration
---
Become a sponsor
If you are interested in becoming a sponsor, please fill out the form*.
You can download the sponsorship brochure after submitting this form.
* Filling out this form does not obligate you to become a sponsor.
---
Practical information
Dresscode
Seminar and Saturday optional dinner: Business Casual
Thursday welcome reception and Friday dinner: Smart Casual
Saturday afternoon optional program: Casual
Organising Committee
Jeroen DE CONINCK
Advocatenkantoor De Coninck (BELGIUM)
Martin FOERSTER
Graf & Pitkowitz Rechtsanwälte GmbH (AUSTRIA)
Bernd HAUCK
Kellerhals Carrard (SWITZERLAND)
Henning JENSEN
bnt attorneys in CEE (LATVIA)
Johannes MEYER-MYKLESTAD
Advokatfirmaet Selmer AS (NORWAY)
Marie-Luise PUGL
DORDA Rechtsanwälte GmbH (AUSTRIA)