Gender and inclusivity in international families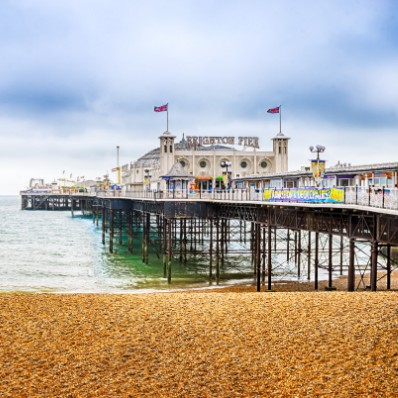 Brighton
08 - 10 October 2020
Add to Outlook / iCal calendar Add to Google calendar
---
Just an hour from London (and half an hour from London Gatwick airport), Brighton is a popular seaside resort. It also has a long and proud tradition of inclusivity, artistry and culture. The city is estimated to have the highest percentage of same-sex households in the United Kingdom.
Five years on from AIJA's ground-breaking seminar 'The same sex family "going global"', same-sex and non-binary individuals and families are more visible than ever before. More countries have legalised same-sex marriage. Trans voices are being heard as part of national and international conversations in ways that few could have predicted.
For all the progress that has been made, huge challenges remain. Some countries still refuse to recognise same-sex family relationships at all. Others do so in part – including the United Kingdom, part of which (Northern Ireland) refuses to allow same-sex marriage. In other areas such as trans rights there is a looming threat that previous reforms may be undermined (for example the "conscience" rule introduced by the Trump administration to allow health care workers to "recuse" themselves from providing treatment to individuals on religious grounds).
This seminar will explore:
· same-sex marriage and civil partnerships, including international developments in the last five years;
· the developing law relating to financial claims upon separation, including an exploration of the role of gender in such claims;
· trans issues;
· LGBT issues in children cases;
· surrogacy and immigration issues; and
· wealth planning for LGBT+ families in an international context.
A full programme will be published shortly.
The conference sessions will take place in and around the Royal Pavilion, a fanciful Grade 1 listed former royal residence built for George IV. The building is a rebellious feast of exoticism and royal grandeur, an iconic and fantastical setting for a group of lawyers from across the world.
AIJA welcome you to a stimulating three days of discussion at the cutting-edge of private client, family, labour and immigration law.
---
AIJA Commissions

International Private Clients and Family Law

---

Full programme Gender and inclusivity in international families

Thursday 08 October 2020

Welcome address by the AIJA President

Paola Fudakowska

, AIJA President, FCO Legal Directorate (United Kingdom)

LGBT+ 2020: An introduction and retrospective

Chair and moderator:

John Davies

, Farrer & Co, United Kingdom

An update as to developments in recent years and a look at potential progress and challenges facing LGBT+ communities in relation to rights and recognition.

Financial remedies: The same (but different)?

Chair and moderator:

Jennifer Wilkie

, Brodies LLP, United Kingdom

A panel discussion considering whether courts are gender blind when it comes to financial disputes on divorce or relationship breakdown. What if the claim is made following a same-sex relationship? Does that make any difference to the way the financially vulnerable party is treated in practice?

LGBT+ Wealth Planning
Chair and moderator:

Julien Tron

, Meyerlustenberger Lachenal, Switzerland

Speakers:

Ferenc Ballegeer

, FB-Tax & Private Wealth Law, Belgium

What special considerations (tax, trusts, pensions, succession, property ownership) do you need to have in mind when advising the international LGBT+ family?

Break out for discussions

What happens when the LGBT wealth planning all goes wrong and ends up in the courts?

Dinner at Proud Cabaret Brighton
Address: 83 St George's Rd, Kemptown, Brighton

Optional bar and clubbing

Friday 09 October 2020

Keynote Speech: Trans 101 by Rachel Reese

Rachel Reese

, Global Butterflies, United Kingdom

An introduction to the trans* space designed for audiences coming to the subject for the first time. Rachel Reese is an engaging (and often humorous) facilitator and consultant who specialises in helping companies create a trans and non-binary inclusive workplace. Rachel will explain what it is like to be a trans* person in the UK, discuss the "terminology minefield" and explain how to interact respectfully with the trans* community.

Gender identity and children: Experiences from different jurisdictions

An exploration of the approach of the court to child welfare issues involving gender identity in different jurisdictions. The role of the parents, medical professionals, schools and the state – including in cases with conflict.

Paths to parenthood

An introduction to LGBT+ paths to parenthood, including international and domestic adoption, surrogacy and assisted reproduction. This session will explore the various options in different jurisdiction and how far we advanced (if at all) in the last 5 years.

"Mothers are special" (Lord Scott, Re G [2006] UKHL 43)

Chair and moderator:

Eliza Hebditch

, Farrer & Co, United Kingdom

This panel of internail discussion looking at the approach in various different jurisdictions to custody/child arrangements and whether the Court is gender blind. Is a gestational mother more "special" or able to give care to and bond with a child more than a genetic mother and father? Do same sex couples get treated differently to opposite sex parents when it comes to child arrangements when they split up? What about informal arrangements where it is unclear what a donor's role will be?

LGBT+ asylum claims

Chair and moderator:

Katie Newbury

, Kingsley Napley LLP, United Kingdom

A discussion concerning the challenges faced by LGBT+ asylum seekers fleeing persecution.

Discrimination in the workplace on the basis of gender and sexual orientation

Chair and moderator:

Emiliano Ganzarolli

, Audisio Associati, Italy

A comparison of approaches in different jurisdictions.

Dinner at the Royal Pavillion ( including tour of the Royal Pavillion)
Address: 4/5 Pavilion Buildings, Brighton

Optional bar and clubbing

Saturday 10 October 2020

Champagne brunch and storytelling
Chairs and moderators:


Marcus Zwicky,

Zwicky Windlin & Partner, Switzerland




Andrew Foreshew Cain,

Reverend





Venue: Hotel du Vin Brighton




Address: 2 Ship St, Brighton

Optional Social Programme - British Airways i360

A 162m observation tower on the seafront
---
Become a sponsor
If you are interested in becoming a sponsor, please fill out the form*.
You can download the sponsorship brochure after submitting this form.
* Filling out this form does not obligate you to become a sponsor.
---
Organising Committee
Ferenc BALLEGEER
FB-Tax & Private Wealth Law (BELGIUM)
John DAVIES
Farrer & Co (UNITED KINGDOM)
Eliza HEBDITCH
Farrer & Co (UNITED KINGDOM)
Katie NEWBURY
Kingsley Napley LLP (UNITED KINGDOM)
Julien TRON
Meyerlustenberger Lachenal (SWITZERLAND)
Alex WATT
Browne Jacobson LLP (UNITED KINGDOM)