Global perspective on intellectual property protection // 4th TRADE annual conference, the impact of tech on retail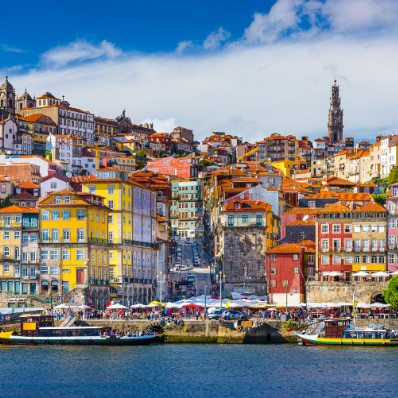 Porto
19 - 21 March 2020
---
The IP/TMT, International Business Law and T.R.A.D.E. commissions are delighted to welcome you to Porto next year. From 19-21 March, the city will host the 4th T.R.A.D.E. Annual Conference on retail tech as well as a seminar on IP protection organized by the IP/TMT and IBL Commissions.
During the IP/TMT and IBL commissions joint seminar we will discuss a range of topics, such as the latest developments in the digital single market strategy of the European Commission. In addition, we will discuss legal issues regarding the (IP) protection of Porto's famous Port wine and - eventually - taste it.
The T.R.A.D.E. Commission will also hold its fourth annual conference in parallel to the joint seminar. The programme will deal with hot topics in retail, particularly retail tech, i.e. how technology influences retail and how IT impacts the agreements underlying retail business. Topics will revolve around digitalization / its impact on distribution, Geo-blocking and omnichannel sales. The discussions will also address the European Commission report on the geo-blocking regulation which is due to be published by March 2020.
Finally, the IP/TMT, IBL and T.R.A.D.E. Commissions will also host a session on the distribution of software products.
We look forward to welcoming you in Porto next year. More information will follow soon.
---
AIJA Commissions

Intellectual Property, Technology, Media, and Telecommunications
International Business Law
T.R.A.D.E. (Trade, Retail, Agency, Distribution, E-commerce)
---
Organising Committee
David AREIAS
Areias Advogados (PORTUGAL)
Manish BAHL
Fieldfisher NV (NETHERLANDS)
Renato BUCHER
Meyerlustenberger Lachenal AG (SWITZERLAND)
Bruno DE ZêZERE BARRADAS
Cuatrecasas, Gonçalves Pereira SLP (PORTUGAL)
Sara Leonor DUQUE DE CARVALHO
Sara Leonor Duque de Carvalho (PORTUGAL)
Inga GEORGE
boesling IP Rechtsanwälte PartG mbB (GERMANY)
Hendrikje HERRMANN
Ahlers & Vogel Rechtsanwälte PartG mbB (GERMANY)
Sophie LENS
ALTIUS (BELGIUM)
Giuliano STASIO
Macchi di Cellere Gangemi (ITALY)
José VARANDA
Areias Advogados (PORTUGAL)
Dominik WAGNER
TIGGES Rechtsanwälte (GERMANY)