Arbitration 2020 – Overcoming challenges in a dynamic landscape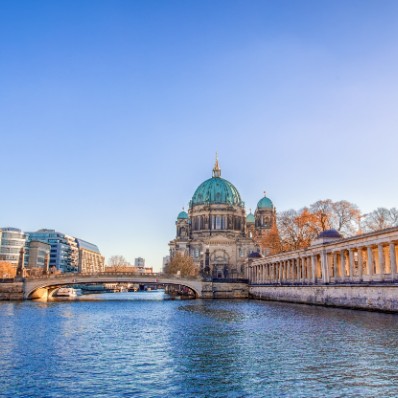 Berlin
15 - 17 October 2020
Add to Outlook / iCal calendar Add to Google calendar
---
The practice of international arbitration is facing renewed challenges as its key players try to keep pace with the ever-changing market realities and demands confronting parties and arbitration users worldwide. Join us in Germany's capital, Berlin, as we take these challenges head-on from 15-17 October 2020 during AIJA's 12th Annual Arbitration Conference.
With a diverse group of moderators and panellists, we will discuss some of the more prescient challenges to the continued viability of arbitration as a dispute resolution method. What are the best practices available to the different players in arbitration to manage the disruption caused to arbitration proceedings by global impact events such as the Coronavirus outbreak? Is now the time to try at last virtual arbitration? Should arbitrators cut to the chase and provide a preliminary assessment of the case to foster negotiations between the parties to prevent lengthier and inefficient proceedings? What about the conundrum of accessing and protecting data and information, and the threats of cyber-security? How should arbitral institutions, arbitrators, counsel, third-party funders and experts deal with those data driven challenges?
We will also examine in interactive workshops some of the most salient challenges to the legitimacy of international arbitration and the barriers that arbitration is facing to expand its industry reach. How do arbitrators deal with issues as sensitive as corruption, money laundering and bribery? What should we make of the backlash against investment arbitration and the rise of nationalist governments and leaders? What has to change so that industry silos can be broken down and e.g. start-ups and the finance sector consider arbitration as a viable option?
As if that was not enough, we will be joined by AIJA's Insolvency Commission in a lively debate about the challenging scenarios that take place when international arbitration and insolvency interface.
We will conclude our discussion concerning the challenges to the practice of international arbitration with a session reflecting on some of the challenges facing young practitioners and arbitrators to develop their practice. How to break into an increasingly competitive arbitration market? How to deal with difficult situations posed by clients, counterparties, arbitrators or co-arbitrators?
The Organizing Committee of AIJA's 12th Annual Arbitration Conference awaits you in Berlin to participate in this vibrant academic discussion and enjoy an inspiring cultural and social program that will showcase the very best of the AIJA spirit.
See you in Berlin!
---
AIJA Commissions

International Arbitration
---
Become a sponsor
If you would like to receive more information about the sponsorship opportunities for this event, please fill out the form* and we will contact you in the coming days.
* Filling out this form does not obligate you to become a sponsor.
---
Organising Committee
Silvia DAHLBERG
Advokatfirman Vinge KB (SWEDEN)
Eduardo DE LA PEÑA BERNAL
Reed Smith LLP (UNITED STATES)
Catrice GAYER
Herbert Smith Freehills Germany LLP (GERMANY)
Marc KRESTIN
Allen & Overy LLP (FRANCE)
Dirk WIEGANDT
Hanefeld (GERMANY)