Making ADR clauses great again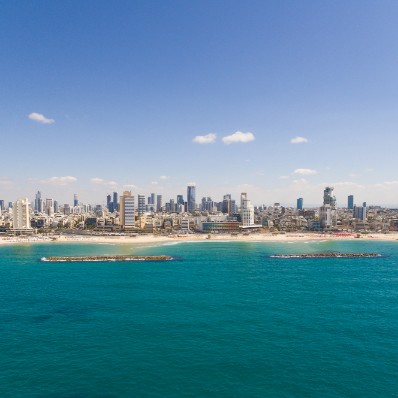 Tel-Aviv
07 - 09 May 2020
---
The International Arbitration Commission looks forward to welcoming you to the mesmerising Tel Aviv, Israel for our seminar.
The seminar will focus on ADR clauses, from both sides of the argument – from the point of view of the arbitrating/ litigating lawyers on the one hand and the perspective of the commercial/ contractual lawyers on the other.
We will be broadening the analysis of the panellists from arbitration clauses to clauses encompassing either the selection of a forum conveniens or less controversial dispute resolution mechanisms (mediation, conciliation, and the kind). The seminar will also focus on the adoption of ADR clauses while contracting in certain key fields of law or within certain specific industries, and the peculiarities that nations or industries bring with them. All in order to reach conclusions on how to make ADR clauses great again.
50 years have passed since the Israel Arbitration Law came into force, and we are less than a decade into the optional consensual appeal mechanisms in arbitration under Israeli law and while there are some voices advocating that the country should consider adopting the UNCITRAL Model Law, since Israel is a considerable player in the international trade.
Interestingly, Israel is home to the first dedicated Israeli-Palestinian centre established for the resolution of commercial disputes between Israeli and Palestinian businesses, known as JAC (The Jerusalem arbitration centre). As a matter of fact, just a few months ago Tel Aviv hosted the inaugural Tel Aviv Arbitration Day which was a great success; this seminar wishes to continue on that vein.
The city of Tel Aviv with its fantastic beaches, cuisine and culture will welcome us with its vibrant city life and glorious sunshine. The seminar venue is located right on the beachfront, giving participants the opportunity to experience a pragmatic and business-oriented academic programme and an impressive social programme.
Tel Aviv is an accessible location for almost all areas of the globe and is one of the most attractive locations for culture, history and leisure. There is no better place to be on 7-9 May 2020!
---
AIJA Commissions

International Arbitration

---

Full programme Making ADR clauses great again

Thursday 07 May 2020

Registration at the Crown Plaza Beach Hotel

Welcome cocktail at Crown Plaza Beach Hotel

Optional bar and clubbing

Friday 08 May 2020

Registration at the Crown Plaza Beach Hotel

Welcome address by AIJA President

Introduction to the seminar by the OC

Welcome address by chair of the Israeli Bar / Israeli Bar representative

Panel 1: Midnight clauses goodbye! Tips and tricks for making ADR clauses great again, also under the (new) light of the Singapore Convention

Panel 2: Is ADR really alternative or has it become the rule? Litigation against all

Workshop 1: Going global means learning to go local: what to expect in choosing ADR in certain countries
Workshop 2: One size does not fit all: industry specificities. Focus on ADR clauses in M&A transactions, transports and IP contracts, construction and energy projects
Workshop 3: David against Goliath: contracts with States or Public Bodies. Which space for ADR clauses?


Workshop 1: Going global means learning to go local: what to expect in choosing ADR in certain countries

Workshop 2: One size does not fit all: industry specificities. Focus on ADR clauses in M&A transactions, transports and IP contracts, construction and energy projects

Workshop 3: David against Goliath: contracts with States or Public Bodies. Which space for ADR clauses?

Optional bar and clubbing

Saturday 09 May 2020

Panel 3: "Add Another Place at the Table": how to deal with non-signatories and multi-party contracts

Panel 4: Soft law and arbitration clauses: the perfect couple?

Informal Commission Meeting

Optional afternoon activity

Optional bar and clubbing
---
Organising Committee
Myriam DESNUS
De Berti Jacchia (ITALY)
David DIRIS
Kocks & Partners (BELGIUM)
Benjamin LEVENTHAL
Siegel-Goldshmidt & Leventhal, Attorneys at law (ISRAEL)
Jacopo PIEMONTE
De Berti Jacchia (ITALY)
Francesca SALERNO
Legance Avvocati Associati (ITALY)
Pierre-Yves SAMSON
Soffal (FRANCE)