Strengthening of state control vs. freedom of contract: New challenges for business and new priorities for enforcers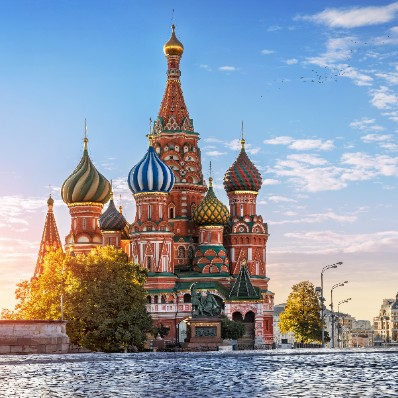 Moscow
15 - 17 April 2021
Add to Outlook / iCal calendar Add to Google calendar
---
The AIJA T.R.A.D.E. and Antitrust Commissions are inviting you in 2021 for their Annual Conferences in the exciting city of Moscow.
The academic programme will focus on the question of the "Strengthening of the state control vs. the freedom of contract: what are the new challenges for business and the new priorities for enforcers?". We will discuss topics such as the priorities of the antitrust enforcers, the impact on mergers and collaborations, the effects on distribution contracts and commercial disputes as well as trade defence remedies in Russia and the EU. Separate sessions will be organised for each Commission as well as joint sessions.
In addition to the academic programme, we will also dip into Moscow's city life. Moscow, a city with almost nine centuries of history, has always been the heart and focus of the cultural and business life in Russia. As home city for the largest Russian and international blue chip companies, Moscow is fast-evolving and constantly developing. While you are in this vibrant city, we invite you to enjoy the world-famous performances, ballets, works of art, as well as breathtaking landscapes and magnificent architecture.
---
AIJA Commissions

Antitrust
T.R.A.D.E. (Trade, Retail, Agency, Distribution, E-commerce)
---
Become a sponsor
If you would like to receive more information about the sponsorship opportunities for this event, please fill out the form* and we will contact you in the coming days.
* Filling out this form does not obligate you to become a sponsor.
---
Organising Committee
Giorgia CARANDENTE
Taylor Wessing Partnerschaftsgesellschaft mbB (GERMANY)
Aleksandra DZIURKOWSKA
WKB Wiercinski Kwiecinski Baehr sp.k. (POLAND)
Ruslana KARIMOVA
ALRUD (RUSSIAN FEDERATION)
Alexander KATZENDORN
Moscow-City Consulting LLC (RUSSIAN FEDERATION)
Boris OSTROUKHOV
ALRUD Law Firm (RUSSIAN FEDERATION)
Anna ZABROTSKAYA
BORENIUS Attorneys Russia Ltd (RUSSIAN FEDERATION)