AIJA Belgian Spring Gathering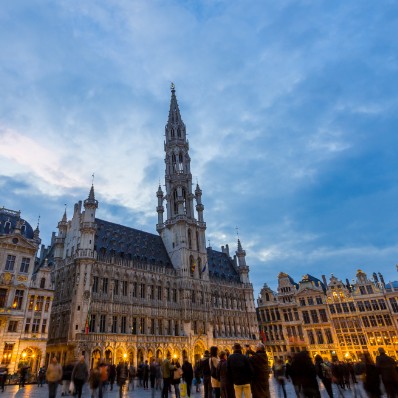 Brussels
24 March 2020
---
Join the AIJA Belgian Spring Gathering at Le Mess, Brussels for an event with Mr. Stanislas van Wassenhove from Reshape legal, conversation will surround technological challenges and solutions for the legal profession.
Speaker Mr. Stanislas van Wassenhove has been a member of the Brussels bar from 1984 till 2019. Having founded and been a managing partner for 14 years at one of the top ten firms in Belgium and Luxembourg, he now focuses his energy on designing the future of the legal profession and the judicial institutions.
When? Tuesday 24 March, 7pm
Where? Le Mess, Boulevard Louis Schmidt 1, 1040 Etterbeek, Brussels
The total cost of participation will be 75 euros, inclusive of apero, a three course menu, organic wine and coffee.
The three-course menu can be chosen by participants and must be confirmed three days in advance.
Individuals are able to register via info@advocaatballegeer.be and 75 euros will be payable to Advocaat F. Ballegeer, Opaallaan 115, 1030 Brussels on the following bank account: BE95 0688 9163 6858.
Cancellations are accepted 24 hours prior to the event, if not the full fee of 75 euros will be due.
Thank you to Ferenc Ballegeer, Pieter Van Den Broeck, Jeroen Mues and Lars Raedschelders for organising the event.
---