AIJA News
New appointments at AIJA, 2015
21 September 2015
Please find below the results of the recent elections held at our last General Assembly which took place in London on 5 September 2015 as well as the different appointments decided during the Congress which will bring new energy and strong personalities to our (already strong!) community of AIJA Officers.
Orsolya Gorgenyi, President (new position)
Dirk H. Nuyts, Immediate Past President (new position)
David Frølich, First Vice-President (elected by the General Assembly)
Justyna Szpara, Treasurer (elected by the General Assembly)
Nicolas Thieltgen, Secretary General (elected by the General Assembly)
Emiliano Ganzarolli, Deputy Secretary General (appointed by the Bureau)
Henna Kinnunen, Co-Chair Law Course Committee (newly appointed by the Bureau)
Justus Jansen, Co-Chair Law Course Committee
Lara Vivas, Co-Chair Law Course Committee
Michel Bonne, Co-Chair Membership Forum (newly appointed by the Bureau)
Maximiliano D'Auro, Co-Chair Membership Forum (newly appointed by the Bureau)
Paola Fudakowska, Co-Chair Membership Forum (newly appointed by the Bureau)
Benjamin Borsodi, Co-Chair Forum of the Commissions
Martine Hoogendoorn, Co-Chair Forum of the Commissions
Mark-Oliver Kühn, Co-Chair Forum of the Commissions
Dirk Nuyts, Chair Coordinator (new position)
Anna Birtwistle, Co-Chair
Rosa Isabel Peña Sastre, Co-Chair
Karen Zilliacus, Co-Chair
---
Joost Achterberg
Jean-Philippe Arroyo
Tabata Arteta
Stefan Bais
Jan-Ove Becker
Tom Claeys
Xavier Costa
Jérôme Debras
Tiziana Di Ciommo
Bruno Guarnieri
Agnese Hartpenga
Simone Hofbauer
Nick Jones
Laura Koponen
Christian Leuenberger
Henrietta Mason
Jérôme Nicolas
Lennarl Ostenfeld
Benedikt Rohrssen
Ayse Ulku Solak
Stephanie Tack
They will join the other Executive Committee members elected in the past years who are still in office: José Miguel ALGORTA GARICOITS, Elena ANNEZ DE TABOADA, Ferenc BALLEGEER, Cédric DE POUZILHAC, Stephan DITTL, Nils DOEHLER, Cristian ELBERT, Hilka FRESE, Eva INDRUCHOVA, Jaap KLOPPERS, Mark Oliver KÜHN, Benjamin LEVENTHAL, Esther MARTIN, Jasvinder NAKHWAL, Marco Ferreira ORLANDI, Thilo PACHMANN, Rosa Isabel PENA SASTRE, Joe RÄBER, Jan ROLINSKI, Tomas RYBAR, Rasheka SCOTT, Giuseppe SCOTTI, Babak TABESHIAN, Matias VAGEDES, Pieter VAN DEN BROECK, Pablo VINAGERAS, Birgit WÖHREN, Karen ZILLIACUS.
---
Newly appointed National Representatives
(for a complete list of National Representatives and local contacts, please click here)
ARGENTINA, Juan PRINGLES
CYPRUS, Stavros STROUZAS
FINLAND, Karen ZILLIACUS
GERMANY, Pascal BÖHNER
IRELAND, Jevan NEILAN
LIECHTENSTEIN, Christian PRESOLY
LUXEMBOURG, Francois DEPREZ
NETHERLANDS, Wiebe DE VRIES
PANAMA, Beatriz del Carmen CABAL CHEN
PORTUGAL, Nuno OLIVEIRA GARCIA
SPAIN, Almudena ALVAREZ OTERO
UNITED ARAB EMIRATES, Matthieu DAGUERRE
Regional Representatives
GERMANY (South West Germany), Inga-Kristin ZILLMER
GERMANY (Rhein Main), Stephan DITTL
GERMANY (Berlin) , Martin VICIANO GOFFERJE
GERMANY (North Germany), Birgit WÖHREN
GERMANY (Düsseldorf / Rhein Ruhr), Catrice GAYER
SPAIN (Barcelona), Cristina HERNANDEZ-MARTI PEREZ
UNITED STATES (South), Arnoldo LACAYO
Contact persons
EL SALVADOR, Camila ESCOBAR
HONG KONG, Robert RHODA
IRAN, Encyeh SEYED SADR
ROMANIA, Alexandra Maria OLOGU
SRI LANKA, Ruwani DANTANARAYANA
---
Newly appointed Commission Officers
(for the complete list of commission webpages, please click here)
President: David Mamane Vice President: Eva Bonacker
Banking, finance and capital markets law
Vice President: StéphanieHodara el Bez
President: Alexander von Saucken Vice Presidents: Thomas Ricard and Jasvinder Nakhwal
President: Manuela Cavallo Vice President : Michael Lind
President: David Diris Vice Presidents: Moritz Maurer and Babak Tabeshian
Vice Presidents: Rebecka Thorn, Yoav Noy (Immigration Law)
Vice-President: Joe Räber (Private wealth)
President: Joseph Caleff
President: José Rubens Scharlack Vice Presidents: Jessica Kemp and Johan Myrén
---
Download here the official communication by Nicolas Thieltgen, AIJA Secretary General


---
AIJA elects new President
08 September 2015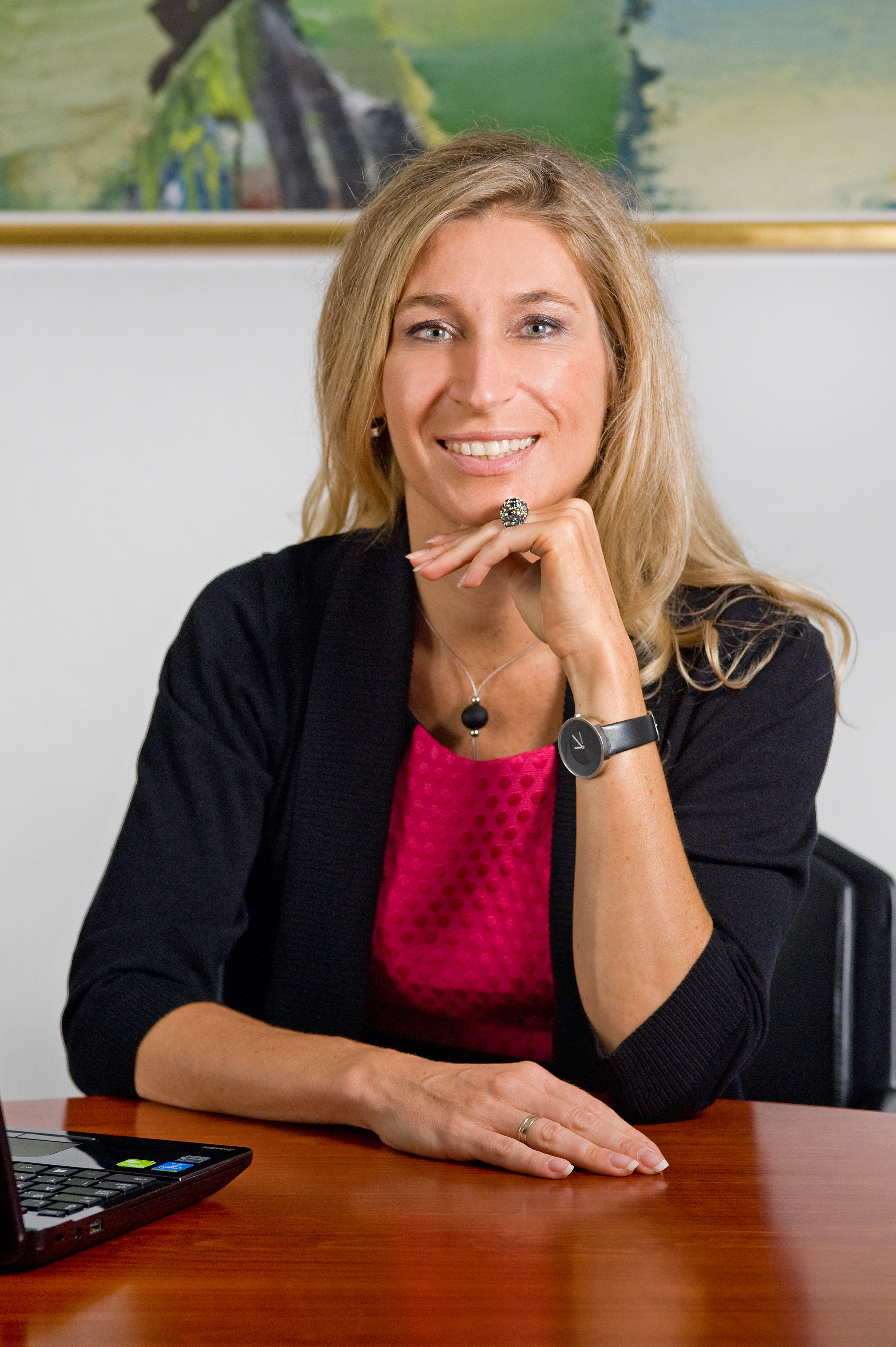 At the general assembly convened on the 5th of September in London, Orsolya Görgényi took over as the new president of the International Association of Young Lawyers. Orsolya, a partner at Szecskay Attorneys at Law, an independent Hungarian law firm located in Budapest which is top-ranked in all the major legal directories, is the first AIJA president in the association's more than half a century history who comes from Central Eastern Europe. As a lawyer specialized in corporate, employment and tax matters, Orsolya advises Hungarian and multinational clients in connection with M&A deals and the legal aspects of doing business in Hungary. After a long career within AIJA, which has included being the National Representative for Hungary, the congress chair of the 2009 AIJA congress and the co-chair of the Law Course Committee in charge of AIJA's seminars, Orsolya will now be leading AIJA for the upcoming year.
"AIJA events provide unique learning and networking opportunities for all career-building lawyers who are working on the international scene and they are essential for promoting legal culture and for enhancing cooperation and friendship between lawyers from all over the world. The current instability of the global climate makes it our duty to maintain and foster international avenues of communication. Today's young lawyers are tomorrow's leaders and they play a vital role in spreading an ethical legal and business culture and in assisting governments, NGO-s and businesses to deal with challenges which arise and to become more socially responsible. AIJA not only helps to contribute to making the world a better place through the friendships built here among different cultures and nations, it also helps the participants' personal and career development and business generation in a very efficient and enjoyable way."
---
Load more