AIJA News
Summer School in Transnational Commercial Agreements, Litigation and Arbitration
11 May 2016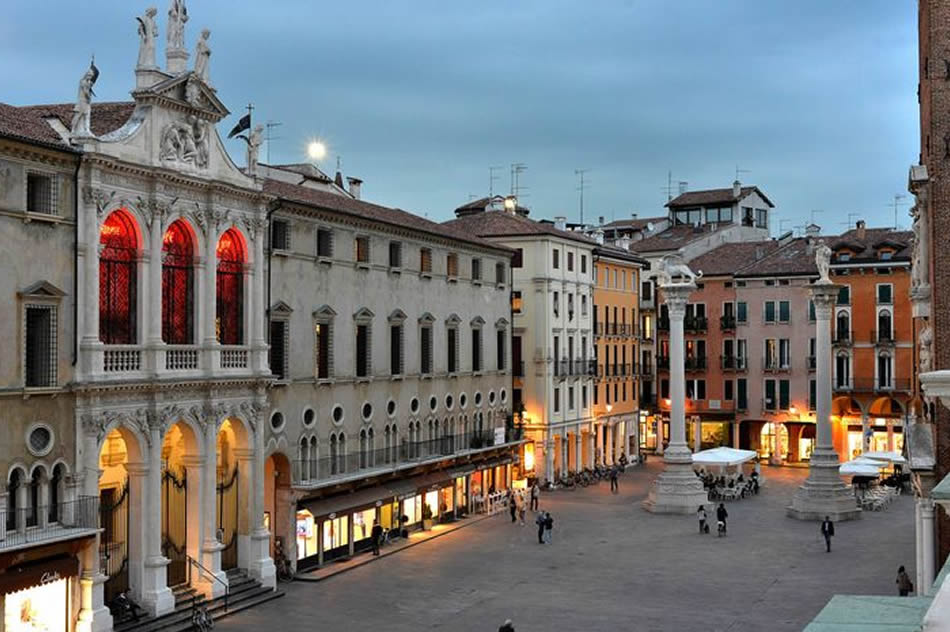 The Department of Law of the University of Verona, Italy and the Center for International Legal Education (CILE) of the University of Pittsburgh, Pennsylvania, USA – in cooperation with Polo Scientifico Didattico "Studi sull'impresa" dell'Università di Verona - sede di Vicenza; Fondazione Studi Universitari di Vicenza; Ordine degli Avvocati di Vicenza; International Association of Young Lawyers (AIJA); Unione Triveneta dei Consigli dell'Ordine degli Avvocati; Associazione Italiana Giovani Avvocati (AIGA); Camera di Commercio di Vicenza - Organismo di mediazione – invite you to attend the Summer School in Transnational Commercial Agreements, Litigation and Arbitration, which will take place on May 23-27, 2016 in Vicenza, Italy.
The Summer School aims at providing participants with an in-depth understanding of international commercial contracts and the applicable of dispute resolution methods.
---
EGYPTE : inquiétudes quant à la détention de l'avocat défenseur des droits de l'homme Malek Adly
11 May 2016
Bruxelles, 11 mai 2016 – L'Association internationale des jeunes avocats (AIJA) et Avocats Sans Frontières (ASF) sont profondément inquiètes quant à la détention de l'avocat défenseur des droits de l'homme Malek Adly au Caire, depuis son arrestation la semaine dernière. Les deux organisations lancent un appel pour le respect du libre exercice des professions juridiques en Égypte.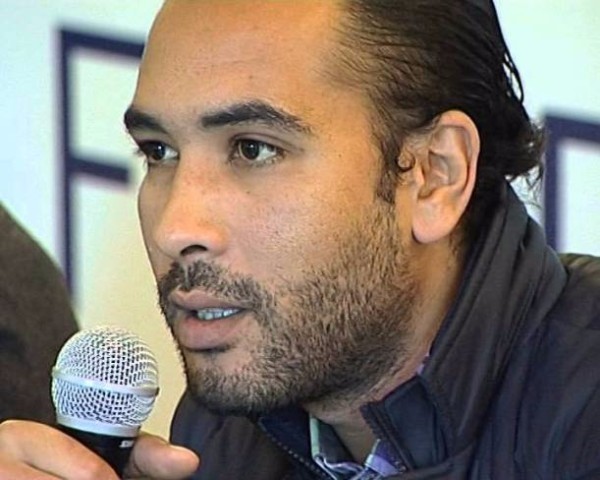 M. Adly est un éminent avocat des droits de l'homme et dirige le Réseau des avocats du Centre égyptien pour les droits économiques et sociaux (ECESR). Il est aussi le co-fondateur du Front de défense des manifestants égyptiens, un groupe composé de 34 organisations de défense des droits de l'homme et de plusieurs avocats, qui documente les pratiques illégales employées par les forces de police contre les manifestants pacifiques.
Un mandat d'arrêt a été lancé contre M. Adly le 23 avril 2016 à la suite d'une manifestation contre la décision du président Abdel Fattah el-Sisi de céder deux îles de la mer Rouge sous administration égyptienne à l'Arabie Saoudite, et contre les abus des droits de l'homme commis par les forces de sécurité égyptiennes. L'arrestation de M. Adly fait suite à une vague d'arrestations dans le pays liée aux manifestations organisées contre cette décision du président égyptien, et qui concernerait plus de 1.200 personnes.
Selon les avocats de M. Adly, celui-ci a été violemment battu par le personnel de sécurité lors de son arrestation le 5 mai 2016, et ils ont déposé plusieurs plaintes auprès de différentes autorités sur les violations commises à son égard lors de son arrestation et de l'enquête.
M. Adly va rester en garde à vue pendant 15 jours, le temps qu'une enquête soit menée sur base d'une série de présomptions à son encontre, qui incluent une tentative de renversement du régime en place, l'affiliation à une organisation interdite, et la diffusion d'informations fausses, présomptions qu'il a niées lors de son interrogatoire.
L'AIJA et ASF appellent les autorités égyptiennes à respecter sans condition la Constitution égyptienne et leurs obligations internationales, et à respecter les droits fondamentaux tels que la liberté d'expression et le droit de libre exercice de la profession d'avocat.
En tant qu'ONG internationale spécialisée dans l'accès à la justice, ASF a mis en place un programme régional pour promouvoir et améliorer le champ de la liberté d'expression dans la région d'Afrique du nord et du Moyen-Orient. La répression menée actuellement contre des avocats tels que Malek Adly, Ahmed Abdallah, président du Conseil de la Commission égyptienne pour les droits et les libertés (ECRF) arrêté le 25 avril dernier, et de nombreux autres défenseurs des droits de l'homme constitue une menace sérieuse pour la liberté d'expression en Égypte.
Avec ASF, M. Adly était intervenu lors de la conférence annuelle de 2015 de l'AIJA à Londres où il avait présenté les enjeux et les difficultés du travail d' avocat en droits de l'homme dans le contexte du soulèvement national et de la transition démocratique en Égypte. Son discours liminaire sur le rôle des avocats dans la défense de la liberté d'expression avait sensibilisé nombre de jeunes avocats européens.
L'AIJA, l'Association internationale des jeunes avocats est la seule association mondiale qui se consacre aux avocats et aux juristes d'entreprises âgés de moins de 45 ans. L'AIJA offre aux jeunes avocats des opportunités internationales exceptionnelles pour développer leur réseau professionnel, apprendre et évoluer. L'AIJA apporte son soutien aux initiatives visant à assurer le droit de tout avocat au libre exercice de sa profession et celui de toute personne d'être librement représentée en justice et de faire l'objet d'un procès équitable.
Avocats Sans Frontières (ASF) est une ONG belge dont l'objectif est de contribuer à la mise en place de mécanismes et d'institutions permettant l'accès à une justice indépendante et impartiale, capable d'assurer la sécurité juridique et de garantir la protection et l'effectivité des droits fondamentaux, entre autres le droit au procès équitable. Depuis près de 20 ans, ASF met en place des activités très diverses pour garantir l'accès à la justice des plus vulnérables dans les états fragiles ou dans des contextes transitionnels, notamment en Afrique, en Asie et dans la région MENA.
Contacts :
AIJA : office@aija.org / Site web : www.aija.org
ASF : Chantal van Cutsem, Coordinatrice Stratégie et Développement, cvancutsem@asf.be ; Tél. : 02/223.36.54
---
Egypt: concerns about the detention of human rights lawyer Malek Adly
10 May 2016
Statement
Egypt: concerns about the detention of human rights lawyer Malek Adly
Brussels, 10 May 2016 – The International Association of Young Lawyers (AIJA) and Avocats Sans Frontières (ASF) are deeply concerned about the detention of human rights lawyer Malek Adly in Cairo, since his arrest last week. Both organisations call for the respect of the freedom of the legal profession in Egypt.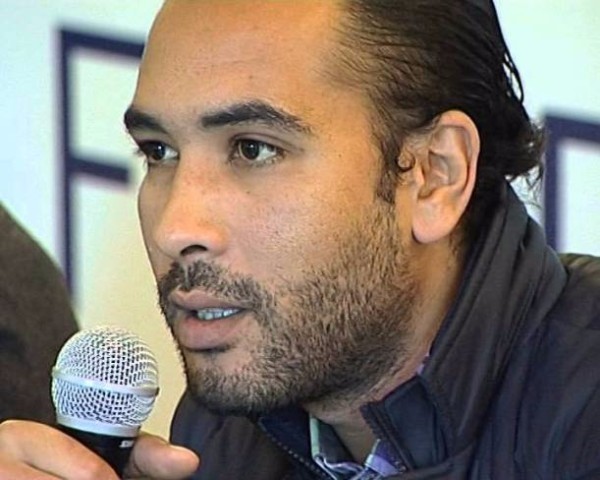 Mr. Adly is a prominent human rights lawyer and director of Lawyers Network at the Egyptian Centre for Economic and Social Rights (ECESR). He also co-founded the Front for Defending Egypt's Protesters, a group comprising of 34 human rights organisations and several lawyers, which documents illegal practices carried out by state police forces against peaceful protesters.
An arrest warrant was issued against Mr Adly on 23 April 2016 in connection with a call to protest against President Abdel-Fattah el-Sisi's decision to hand over two Red Sea islands administered by Egypt to Saudi Arabia and human rights abuses committed by the Egyptian security forces. Mr. Adly's arrest follows a wave of arrests in Egypt reported to reach over 1,200 following protests against the President's decision in connection with the islands.
Mr Adly's defence team alleges that he was severely beaten by security personnel upon his arrest on 5 May 2016 and has filed claims to several authorities regarding violations against Mr Adley in respect of his arrest and investigation.
The human rights lawyer will be held in custody for 15 days, pending investigation into a list of allegations, including attempting to overthrow the ruling regime, affiliation to a banned organisation and broadcasting false news, all of which he denied during questioning.
AIJA and ASF call upon the Egyptian authorities to unconditionally respect the Egyptian Constitution and its international obligations, and respect of fundamental rights such as the freedom of expression and the right to freely exercise the profession of lawyer.
As international NGO specialised on access to justice, ASF implements a regional program to promote and expand the scope of freedom of expression in the MENA region. The current crackdown on lawyers as Malek Adly, Ahmed Abdallah, the Head of the Board of the Egyptian Commission for Rights and Freedoms (ECRF) arrested on April 25th, and many other human rights defenders constitutes a serious threat to freedom of expression in Egypt.
Together with ASF, Mr. Adly contributed to AIJA's 2015 annual conference in London by sharing the challenges of working as human rights lawyer in the context of national uprising and transition to democracy in Egypt. His keynote speech on the role of the lawyer in defending Freedom of Expression had been an eye-opener for many European young lawyers.
---
AIJA, the International Association of Young Lawyers, is the only global association devoted to lawyers and in-house counsel aged 45 and under. AIJA provides outstanding international opportunities for young lawyers to network, learn and develop. AIJA supports initiatives to protect the right of every lawyer to practice his or her profession freely and the entitlement of every individual to legal representation and a fair trial and the protection of the rule of law.
Avocats Sans Frontières (ASF) is a Belgian-based INGO whose mission is to contribute to the establishment of institutions and mechanisms that allow for access to independent and impartial justice, and which are capable of guaranteeing the protection of fundamental rights, including the right to a fair trial. For almost 20 years, ASF has been implementing programs with the aim to facilitating access to justice for the most vulnerable population in fragile states or transition contexts, including in Africa, Asia and the MENA region.
Contacts:
For AIJA: office@aija.org / Website: www.aija.org
For ASF: Chantal van Cutsem, Strategy and Development Coordinator, cvancutsem@asf.be; Tel.: 02/223.36.54
---
Load more