AIJA News
Artificial Intelligent Attorney: The Future of Legal Research?
10 June 2016
Could lawyers soon be replaced by robots? Take Ross, for example, a young in-house attorney at IBM. He spends most of his time reading through legal documents, presenting hypotheses when asked to, and putting together responses along with references and citations to back up his conclusions. Could his job be replaced by Artificial Intelligence? Well, yes and no – because Ross already is a robot. Based on IBM's cognitive computer Watson, Ross is "the world's first artificially intelligent attorney".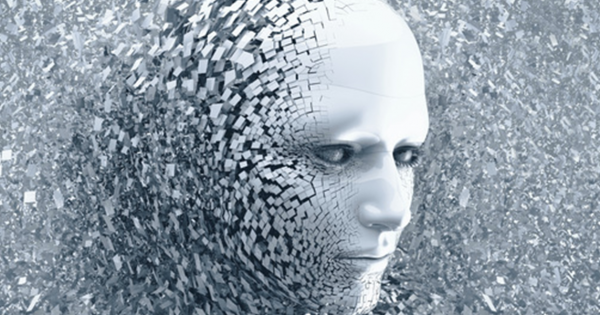 Unlike existing technologies that simply search for keywords, Ross's makers say he is able to mine facts and conclusions from over a billion legal text documents a second. It learns from experience, gaining speed and knowledge the more you interact with it. It can also work alongside you, monitoring the law for changes that can positively or negatively affect your case.[1]
So is Ross a threat to your future career, or a useful ally? Lara Vivas, lawyer at Cuatrecasas, Gonçalves Pereira's Barcelona office, believes that "there are a number of activities that lawyers do that could be done more efficiently and faster by computers, such as the review of documents that can be time-consuming and of low value. Having 'AI lawyers' could help the rest of the firm to concentrate in added-value activities."
AI could also be useful, says Vivas, "in jurisdiction comparison, where an 'AI lawyer' can be much more efficient and faster than a set of lawyers calling to review a certain contract or policy. You just click a button and they could tell you whether there are issues with a certain clause in a certain country or state."
Vivas plays down the fear of robots substituting lawyers in real life, because "activities where cultural elements make a difference will be hard to code, such as negotiation. Also, it is difficult to substitute humans in strategic decision-making, where AI can be of very relevant help in terms of providing information, but not necessarily in making the decision." However, she does add, ominously, "at least with the current AI models."
The need for legal firms to offer added value has already become more important, says Vivas: "There will probably be more and more services that the client will be able to get online almost for free, so the legal profession will have to move to added-value services and be ready to invest in technology."
In a similar way to the "smart contracts" that already exist, whereby contracts are auto-executed, AI will be a useful tool. However, a bigger danger might be over-reliance on technology. Vivas raises the prospect of discrimination. While robots may seem inherently objective, their codes have still been written by human beings.
"For example, in terms of recruitment, there is already quite a lot of technology helping to sort out resumes," says Vivas. "Programmers decide which data to feed to the machine to help draw conclusions and design the algorithms... Therefore, the apparently objective result of the machine can actually embed a discrimination decision and perpetuate biased decision-making." So if you do find yourself working alongside Ross, just remember that he is fallible too.
[1] Ross. The future of Legal Research. RossIntelligence.com
---
The Need for Collaboration among Young Lawyers across Borders
10 June 2016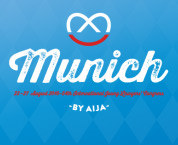 With the AIJA annual congress in August fast approaching, Orsolya Görgényi, President of AIJA and Partner at SZECSKAY Attorneys at Law in Hungary, has highlighted the challenges facing the profession. Speaking at a conference on Innovative Legal Services in Prague organized by Económia, Ms. Görgényi told participants not to "spend valuable time on tasks that can be better performed by software."
A lawyers' highest value today is "not document production or tasks that can be replaced by Artificial Intelligence," she said, but rather "strategic planning, problem solving and exercising professional judgment."
According to Ms. Görgényi, lawyers tend to have three personal characteristics which make it particularly challenging to lead, change and innovate, namely: a sceptical mindset - an 'occupational hazard' as she put it; perfectionism - which, according to her, makes lawyers bad at the 'game of trial and error', which would be so important for innovation; and being autonomous. However, lawyers will increasingly have to fight against these natural tendencies to become experts of networking, collaboration and innovation.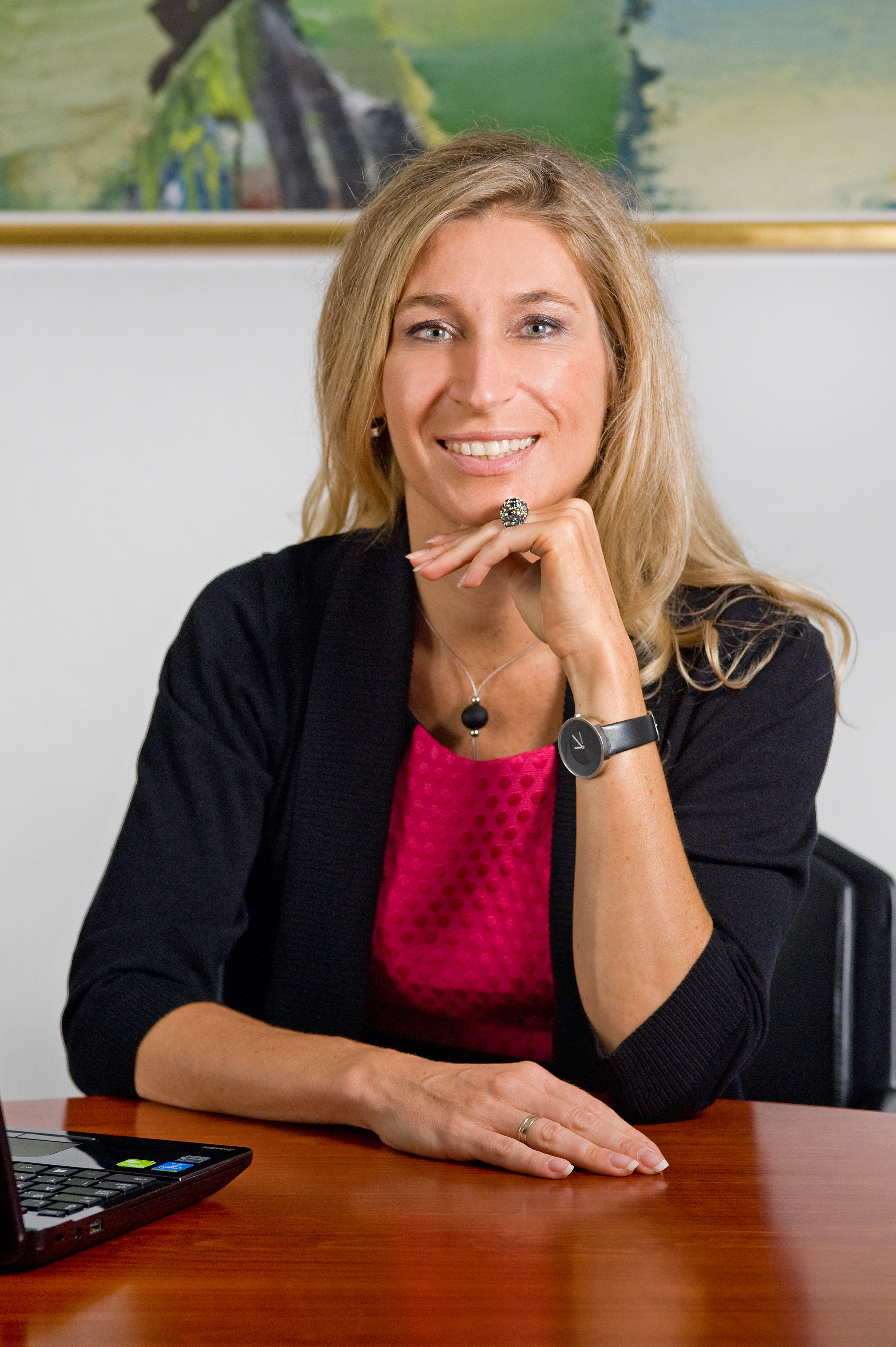 "Some of the challenges can be overcome only if we join forces," she said. "Disruptive technology does not improve an established technology, but supersedes it, replaces it. Artificial Intelligence is changing the way we think, the way we do business and the way we interact with clients. Innovation in the provision of legal services is of vital importance for law firms who are serious about their clients' expectations and their own future."
Just as document production has become automated or outsourced, so Artificial Intelligence will replace certain tasks performed by lawyers. Yet most law firms are yet to accept this new reality. Legal services are going to become even more standardized, while the majority of legal services will be (and many already are) commodity or routine work. Only a small number of legal matters will be considered bespoke.
In such a climate, how will law firms train – or pay for – the young lawyers coming through? General counsels are moving more work in-house or looking to 'push down' work to cheaper law firms instead of negotiating lower prices, said Ms. Görgényi. Clients' needs can be met by more competitive alternative service and online providers who are often unregulated but more flexible.
One of the keys to tackling these threats, said Ms. Görgényi, is innovation. The legal industry spends less than 1% of the gross revenue on research and development, and less than 3% on marketing – so there is a lot of space for improvement! She advocated bringing non-lawyers into firms to instil disruptive, entrepreneurial thinking: "We cannot avoid facing the issue of multi-disciplinary partnerships, allowing non-lawyers to become partners, or employing non-lawyers to be part of providing services to the clients."
AIJA members are encouraged to fill in the online survey - soon to be launched - on the future of the legal profession fielded together with the CCBE (The Council of Bars and Law Societies of Europe).
Due to the challenges of innovation and the increased globalization, lawyers will need an even better network with other lawyers both locally and internationally. The need for cooperation among lawyers across borders has never been more important. "It is essential to obtain new skills and adapt ourselves to the new legal and business environment, and to establish a competent network of resources," as Ms. Görgényi said.
Getting involved with AIJA helps with these skills, and the upcoming annual AIJA Congress taking place from August 23 to 27 in Munich provides a unique platform for networking, learning and sharing. To learn more about the 54th International Young Lawyers' Congress, visit: http://munich.aija.org/.
---
Egypt: Freedom of the Legal Profession in Danger
10 June 2016
Malek Adly, a prominent Egyptian human rights lawyer and keynote speaker at AIJA's 2015 annual conference in London, has been arrested, beaten by security forces and detained for 30 days pending investigation. One of over 90 arrests following the April 25 planned "Egypt is not for sale" day of demonstrations, Mr. Adly's detention is seen as symptomatic of the human rights abuses and repression of free speech under President Abdel-Fattah el-Sisi.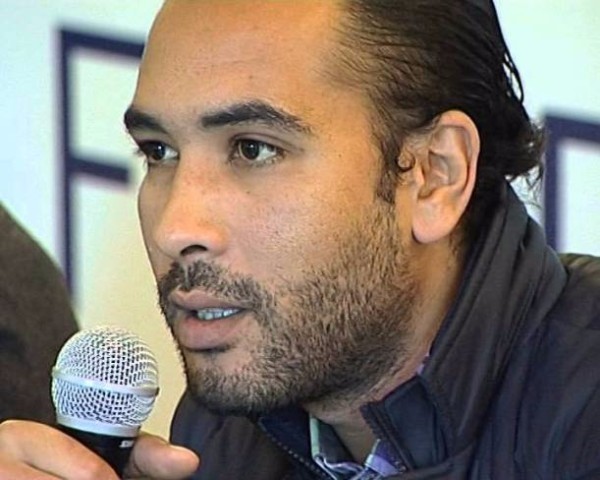 An arrest warrant was issued against Mr. Adly on April 23, 2016 in connection with a call to protest against President el-Sisi's decision to hand over two Red Sea islands administered by Egypt to Saudi Arabia and for the regime's ongoing human rights abuses. The allegations against Mr. Adly include attempting to overthrow the ruling regime, affiliation to a banned organisation and broadcasting false news, all of which he denied during questioning.
"There can be no question that freedom of the legal profession is under threat in Egypt," commented Ms. Anna Birtwistle, Partner of CM MURRAY LLP, and co-chair of the AIJA Human Rights Committee. "We are extremely concerned that Mr. Adly is reported to have suffered physical harm, torture and solitary treatment whilst in custody and was prohibited from being visited by his wife, family and lawyers for the first 11 days of his detention."
An open letter signed by 16 Egyptian civil rights groups has described how security forces have been given free rein to use excessive force, including live ammunition, against demonstrators. Both the Public Prosecution and judges use prolonged pre-trial detention as a punitive measure and turn a blind eye to torture and killings by security forces, according to the signatories, while the prisons are filled with dissidents, journalists and human rights defenders, according to the Egyptian Initiative for Personal Rights.
AIJA and Avocats Sans Frontières (ASF) have called upon the Egyptian authorities to unconditionally respect the Egyptian Constitution and its international obligations – including fundamental rights like freedom of expression and the right to freely exercise the legal profession.
"When a country who is party to the UN International Convention on Civil and Political Rights, like Egypt, does not uphold the right to freedom of expression and a young lawyer is affected in practicing his profession, AIJA is duty bound to speak out," said Ms Birtwistle. "In the case of Malek Adly, that imperative is only strengthened by the personal connection AIJA members were lucky enough to establish through Mr. Adly's contribution to our Annual Congress last year."
At the time of his arrest, Mr. Adly was due to write an article updating AIJA members on the situation regarding freedom of expression in Egypt.
As an association, AIJA is committed to promoting and upholding the United Nations Basic Principles on the Role of Lawyers which enshrines the principle that lawyers should be free to practice without intimidation or harassment and like all citizens, should enjoy the right to freedom of expression.
---
Best International Future Lawyer Award - Apply by 1 July!
10 June 2016
Applications are open for the very first 'Best International Future Lawyer' award. Entrants must submit a written essay on any topic of their choosing, as long as it's related to international law. The winner will receive free AIJA membership for three years, a free all-expenses paid trip to the AIJA Annual Congress in Munich this August, and the chance to present their paper at the Congress itself.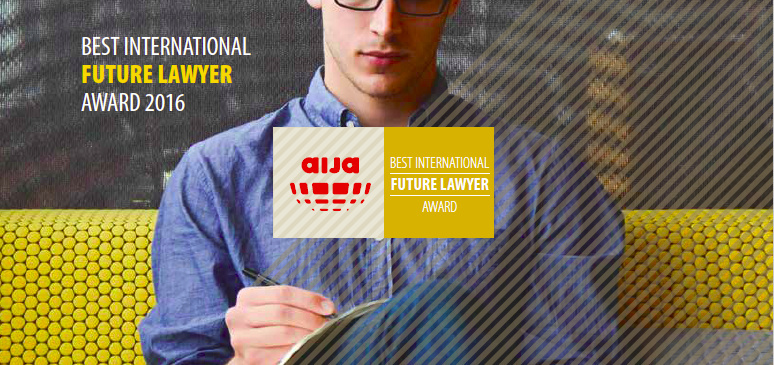 You don't even need to be an AIJA member – all young law students who are still enrolled at a university, and aged under 45, can apply – but be quick, the deadline day is 1st of July.
This is a prestigious opportunity to show off your potential to future colleagues and employers. Maximilano D'Auro, a member of AIJA's Membership Forum, which is the body responsible for organizing the award, explains that the award specifically targets current law students because "although many of them may not have had the chance to practice yet, we have no doubt that they are in a good position to produce high-quality work – they are still immersed in the unique academic environment provided by law schools and very close to the systemic study of the legal subjects, something you very often miss when you start practising."
In-keeping with the "AIJA spirit", the award is one of many ways that we help young lawyers build confidence in their discursive and academic skills. "Unlike other organizations, AIJA makes it very easy for newcomers to become quickly involved in the work of our scientific commissions, to present national reports on their fields of interest and to be speakers in our working sessions in seminars, conferences or congresses we organize," says D'Auro. "This award is a further step in the same direction."
Essays will be judged on the quality of research and analysis, novelty, profundity and overall contribution to legal knowledge. You can even use a revised version of a previous essay or graduate thesis you've written while at University.
Eligible candidates can only submit one individual or joint essay. For more information on how to apply, check out the awards page on the website: http://awards.aija.org/. So get writing and editing to submit the perfect paper! The winner will get a unique opportunity to present their work on an international stage – it's the ideal way to start an influential legal career.
---
Load more