AIJA News
AIJA partners with Boston University, School of Law
31 August 2016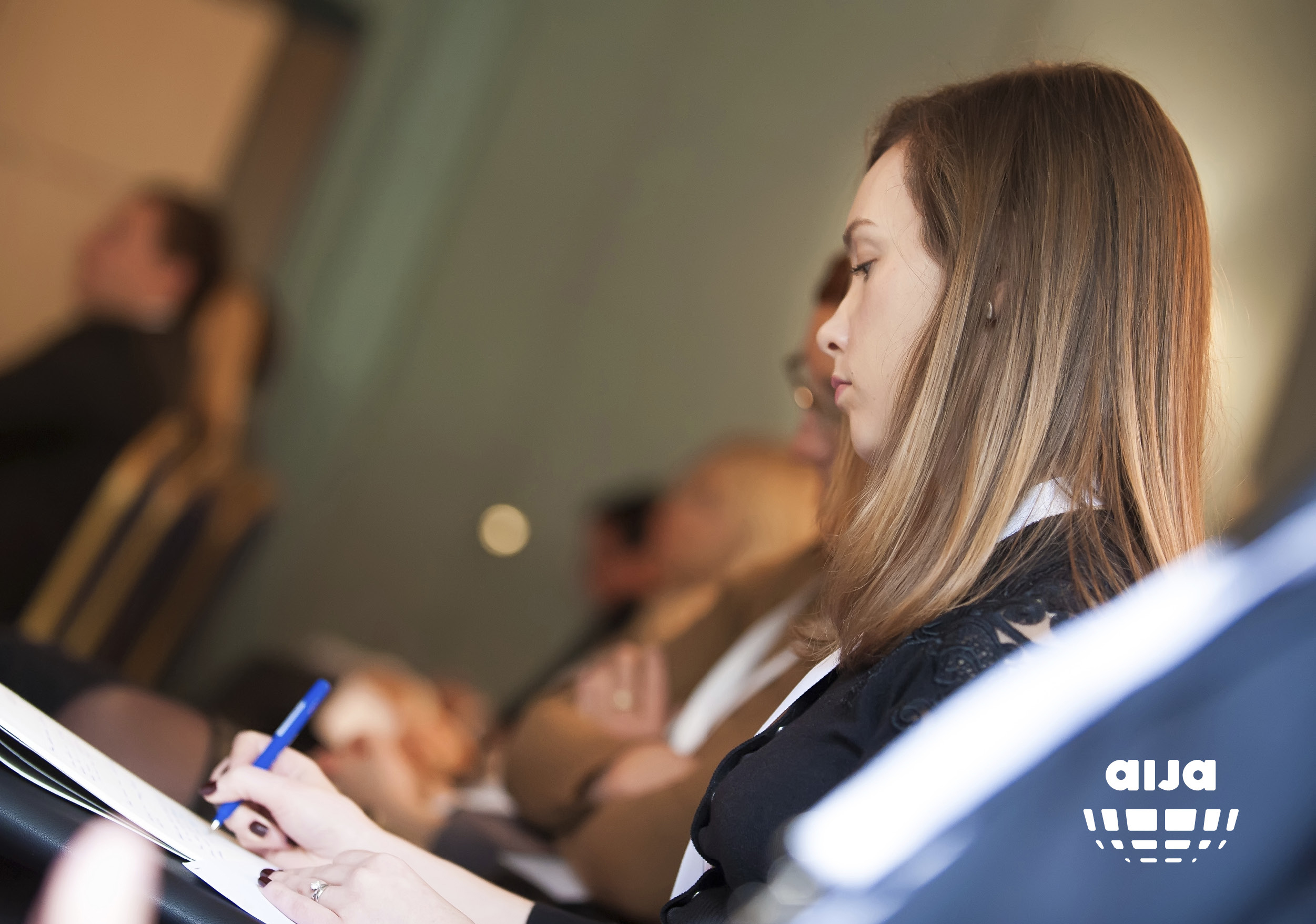 BU Law's Executive LLM in International Business Law (ELLM) is proud to work with the International Association of Young Lawyers (AIJA) to advance the educational opportunities of its members.
The ELLM is a 20-credit graduate program that provides exposure to the core topics of international business practice. The curriculum is customized for experienced legal practitioners and includes courses on topics such as: international arbitration, risk management and compliance, international business transactions, transnational legal practice, and international mergers and acquisitions. The ELLM's faculty consists of internationally renowned legal academics and practitioners. Learn more about the ELLM.
AIJA Member Benefits
Scholarship Opportunities
$7,500 per scholarship available to AIJA members
The ELLM has restricted a pool of scholarship money exclusively for AIJA members. A limited number of scholarships up to $7,500 each are available to qualified applicants. Applicants who wish to be considered for the AIJA scholarship benefit should make reference to their AIJA membership and their candidacy for the scholarship benefit in their personal statement. Please visit the ELLM application page for more information on the application process.
Discounted Professional Education
50% discount (USD $150) for AIJA members
In collaboration with the online learning platform called edX, which was founded by MIT and Harvard, BU Law and the ELLM developed the self-paced online course: Legal Risk Management Strategies for Multinational Enterprises. The course examines the issues that multinational companies face in adhering to the numerous laws and regulations that govern their operations. Students will be introduced to new tools for managing risk in the global marketplace and learn how to identify, analyze, and control compliance risks in various commercial and financial contexts. Topics such as the Foreign Corrupt Practices Act, Sarbanes Oxley, the OECD Guidelines for Multinational Companies, and ethics programs will be covered from a compliance and risk management perspective.
AIJA members who wish to claim this discount should email lawmooc@bu.edu and reference their AIJA membership.
If you have any questions or concerns please contact the ELLM at execllm@bu.edu.
---
What Does the Future Hold for Today's Young Lawyers?
19 August 2016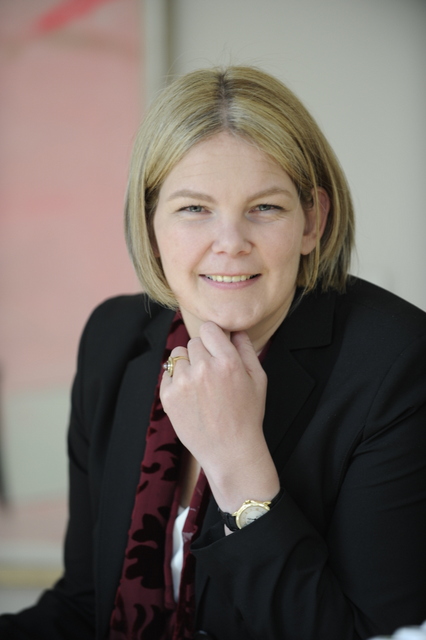 Ask anyone these days, they will commonly say the same thing: the pace of change now is greater than ever before. But what does that mean for the legal profession? What are the changes coming around the corner that young lawyers need to understand and prepare for? This will be the main focus for the 54th International Young Lawyer's Congress in Munich on 23-27 August 2016. Dr. Julia Blind, Attorney at KLEINER Rechtsanwälte and Co-Chair of the Congress Organising Committee, shares her insights on the current trends young lawyers need to know about. First, there's the Transatlantic Trade and Investment Partnership (TTIP), says Dr. Blind: "Besides the intended increase of trade between the European member states and the USA, it will bring new challenges for consumer protection. If TTIP implements an investment arbitration, which is currently a controversial discussion, big law firms will very likely re-emphasis their expertise in the field of international arbitration or even built up new practice groups." Don't expect the ongoing refugee crisis to die down any time soon, either. Even if migration flows were to slow down or even stop, the issues surrounding settlement of existing refugees will keep lawyers busy for some time to come. "The refugees who arrived in Europe have very much changed the tasks of lawyers, especially in Germany," says Dr. Blind. "Lawyers assist them regarding their asylum procedures, while support measures like housing, supplies and services are a challenge for the public authorities regarding the compliance with national and EU law on procuring services." The technology revolution and the coming of automation – known as Industry 4.0, or 'robots taking our jobs!' – will bring "challenges in data protection and data security, liability in the connected supply chain, IP issues, and employment law requirements," she advises. And, although most of us may want to, we can't forget Brexit. "Besides the economic impact for the United Kingdom and the EU member states," says Dr. Blind, "there are many legal hot topics linked with the Brexit, including tax issues, work permits and immigration issues, the implementation of the Unitary Patent, and consequences for the European Community trademark or European Community design when the UK leaves the EU." All this comes with an ever-increasing requirement for lawyers to have in-depth and up-to-date knowledge not only in their main field of business, but also a basic knowledge of associated legal areas and economics. The 54th International Young Lawyer's Congress (Munich, 23-27 August 2016) will be an invaluable way to keep abreast of the issues, with working sessions, workshops, interactive sessions and high-profile speakers. Plus, on the Friday evening, the famous Hofbräuhaus offers a taste of the Munich Oktoberfest – the perfect place to socialise, make contacts, and enjoy the local traditions!
---
AIJA Opens Its New Head Office
19 August 2016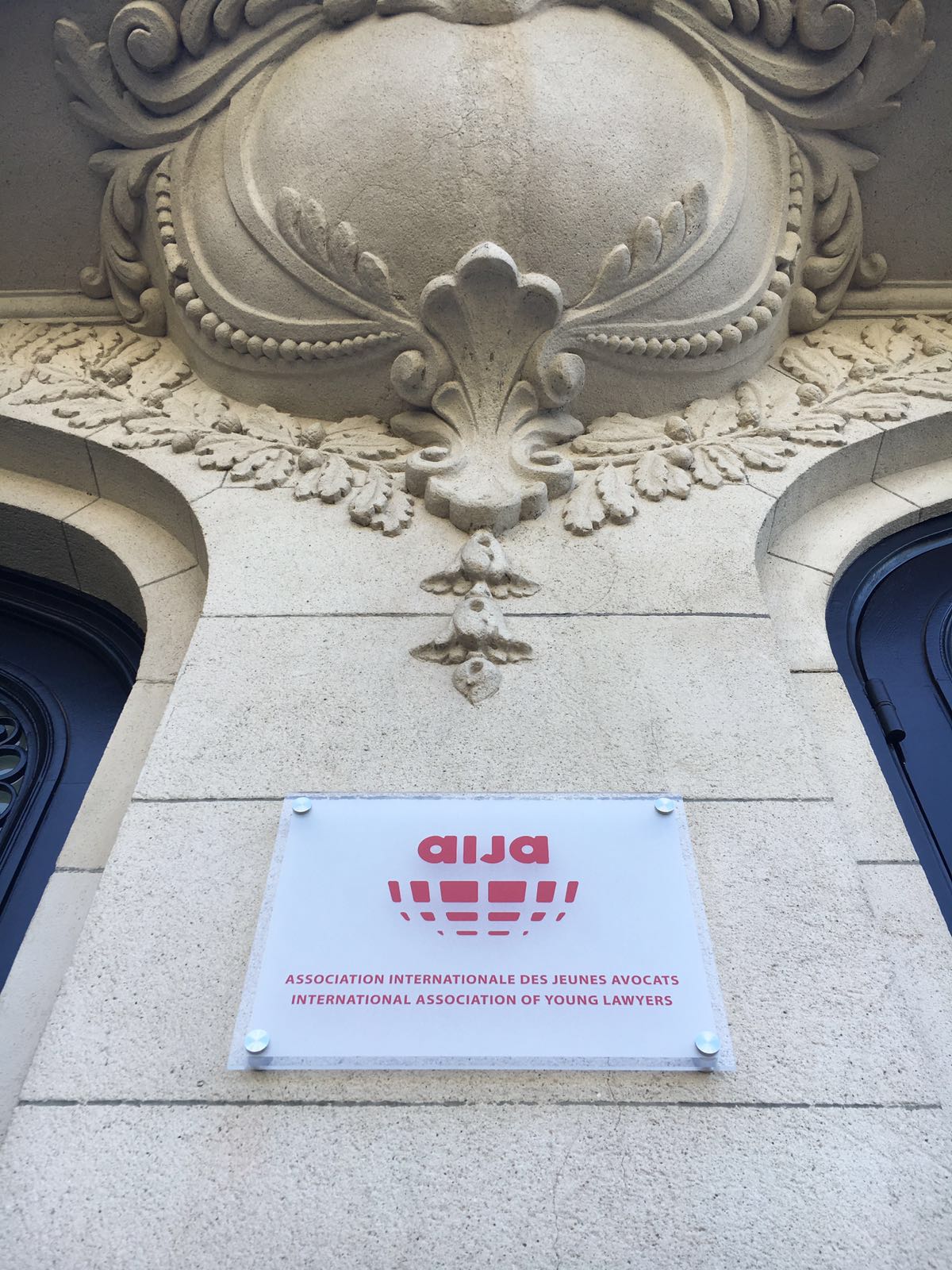 AIJA has finally moved into its long-awaited new HQ: AIJA House. Located in the prestigious Avenue de Tervueren in Brussels, the 300 m² office opened in June, strategically positioned close to the European quarters and international embassies, with desk space and meeting rooms available for all AIJA members. "The AIJA House is a dream which is finally a reality," announced Giuseppe Marletta, Association Manager of AIJA. "With this new head office, we added an extra layer of prestige to the association." Following the success of AIJA in recent years including a growing membership and events programme, an investment in property in Brussels was deemed a cost-effective choice for members. "An important decision like the acquisition of a property is of course subject to a thorough process where all governing bodies of the association have been consulted and involved," said Marletta. Located with easy access to the Metro and airport, any AIJA members who may find themselves in Brussels for their business trips or client meetings can access the following:
Two meeting rooms of respectively 30 m² and 15m² that can accommodate conference calls and meetings up to 20 people
Two office stations with computers, printers, phones, internet connection available for members who wish to pass by and spend some hours working there
Parking passes to make life easier to members who come by car, with plenty of parking spaces in front of AIJA House
"The AIJA House features state-of- the-art office space which includes premium technology equipment," said Marletta. "Of course it's not the HQ of an organisation that decides its credibility or reputation, but this can also be an important element." "We have had a positive trend regarding our finances since 2013. With the savings coming from wise financial management, growing membership and healthy events, we have decided for a sound and sustainable allocation of the savings. The real estate market in Brussels is very competitive: it's the European capital, but compared to other European capitals, prices remain reasonable. What better than acquiring a property with these available funds?" He added: "This project is not just an allocation of funds but it gives back to members real value, a beautiful office space which is the face of the association: this is the AIJA House!" Visit AIJA House at Avenue de Tervueren 231, BE-1150 Brussels. For booking enquiries, contact office@aija.org or call on Tel: + 32 2 347 33 34.
---
AIJA to Elect New Vice President
19 August 2016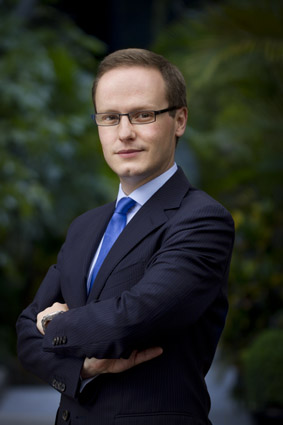 It's election time again, with members due to elect their next First Vice-President during the upcoming International Young Lawyers' Congress held in Munich on 23-27 August 2016. The First Vice-President is a member of the Bureau, the management body of AIJA, and automatically becomes President after one year. The two candidates vying for the position – Wiebe de Vries, the national representative for The Netherlands and Giuseppe Cristiano, the national representative for Italy – have been described as "two strong candidates with a clear view on AIJA's future," by Me Nicolas Thieltgen, Secretary General of AIJA. Members are urged to attend the elections at the Hilton Munich Park Hotel on Saturday 27 August, to cast their vote. "AIJA is an association of volunteers," said Thieltgen. "It is therefore important that everyone feels involved if we want the Association to be successful. These elections are a great way to involve our members in the management of our Association. Everyone has a word to say in the AIJA democracy." At the same time as the First Vice -President election, members will also be able to vote on new executive committee members, as well as on amendments to the organisational statutes, including making possible e-voting during future general assemblies. General assemblies are conducted in accordance with a comprehensive set of rules governing the way it organises elections, which set high standards in terms of democracy, transparency and corporate governance. The Secretary General, together with the Elections Committee (President: Leo van den Hole; Vice-President: Ferenc Ballegeer) monitor the elections process and make sure that these rules are applied. "Organizing elections generally requires the adoption and application of a lot of complex rules, an activity at which lawyers are quite good at," joked Thieltgen. "But equally we do so in a strict but friendly manner, to preserve the AIJA spirit." AIJA members are invited to participate in the Vice-Presidential Debate on 25 August, at 2pm at Ballsaal to learn more about the candidates' visions and projects for the Association. If you have any questions that you would like the moderators to ask the candidates, please send them to nicolas.thieltgen@brucherlaw.lu before Wednesday 24 August, noon. Help build on AIJA's values and don't miss this chance to make a sound judgement before you cast your vote for your next First Vice-President!
---
Kuwaiti Legal Intern Wins 2016 Best International Future Lawyer Award
19 August 2016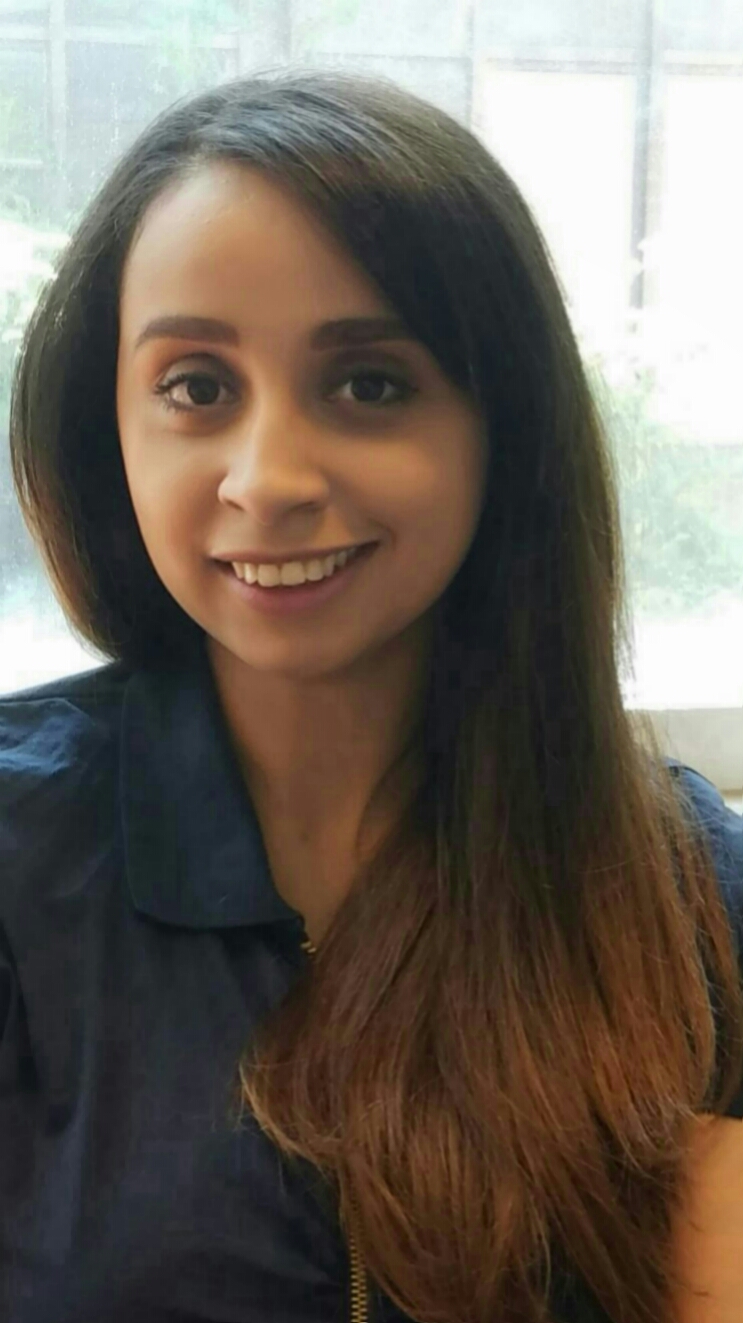 Kuwait's Sharefah A. Almuhana has won the prestigious AIJA Best International Future Lawyer Award 2016. A former Legal Researcher at the Ministry of Public Works of Kuwait, Almuhana holds LLB and LLM from Kuwait University School of Law. Having graduated with a Doctoral Degree in Law from Case Western Reserve University School of Law, Cleveland, USA, in May this year, she is currently a Legal Intern at US Immigration Law firm in Laramie, Wyoming, covering humanitarian cases including refugees and asylum. Her winning essay "Governing Shared Natural Resources of the International Seabed Area" was adapted from her doctoral thesis on the subject. A Jury of three AIJA Executive Committee Members assessed entries based on the quality of research and analysis, novelty, profundity and overall contribution to legal knowledge. They were unanimous in choosing Almuhana's paper for this year's award. Her research examines the legal framework and strategy for distributing the potential outcomes from exploiting the natural resources in the common International Seabed Area (the Area). Located beyond the limits of national jurisdictions and rich in valuable mineral deposits such as nickel, copper, cobalt, iron, and manganese, the deposits are estimated to satisfy global demand for centuries. "I noticed that the legal regime of the Area needs some improvements," she explained, when asked why she chose the topic. "However, I was not sure where the defects were in the system. I decided to uncover the weakness of the Area system not only as a legal system but also as a system that involves many social and economic issues." "Through my research, I wanted the legal community and policy makers to be aware that even institutions with sound legal frameworks are vulnerable to failure when these legal frameworks are structured in a way that undermines the economic or the social interests of some members of a community," informed Almuhana. "The Law of the Sea introduces many unanswered questions, providing new prospects for research into these areas of the oceans that cover most of our planet." The United Nations Educational, Scientific and Cultural Organization (UNESCO) has recently announced its intention to extend 'World Heritage' recognition and protection to areas of the sea. "Winning the AIJA competition means a lot for me," said Almuhana. "It means that my research is recognized internationally. It is also a reminder for me to keep writing and researching. Furthermore, it is a message to the youth and women from the developing countries to keep doing what they think they can do regardless of the barriers they might face." Her prize includes an all-expenses-paid trip to the AIJA International Young Lawyers Congress, a temporary waiver of the AIJA membership fee, and publication and distribution of her paper. In-keeping with the "AIJA spirit", the award is intended to help young lawyers build confidence in their academic skills and produce scientific work on international legal issues.
---
Sharefah Almuhana is the Best International Future Lawyer 2016
05 August 2016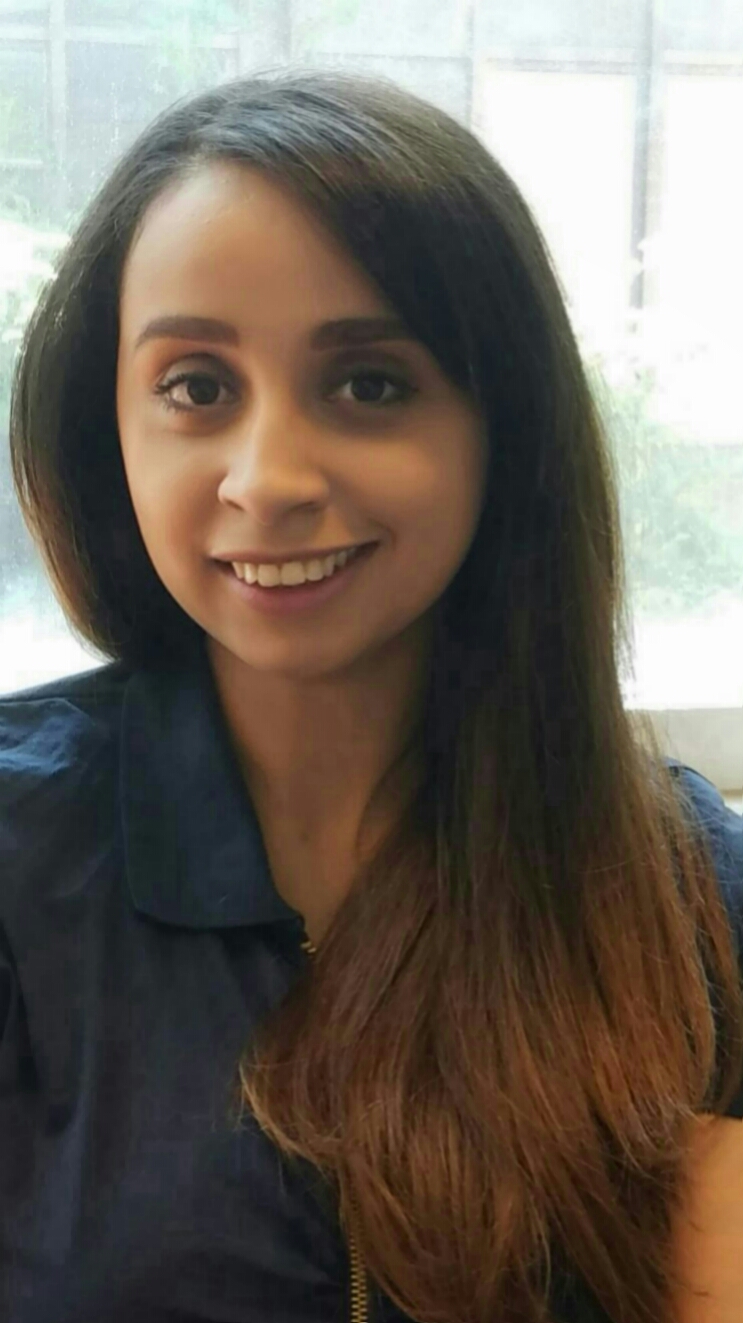 With her essay on "Governing Shared Natural Resources of the International Seabed Area", Sharefah Almuhana won the Best International Future Lawyer Award 2016.
The Jury, composed of three AIJA Executive Committee Members, considered unanimously this paper the best one for this year's award.
Sharefah's research attempts to establish a strategy to distribute the potential outcomes from exploiting the natural resources existing in common and global property areas, namely, the International Seabed Area (the Area), which is located beyond the limits of national jurisdictions and is rich in valuable mineral deposits such as nickel, copper, cobalt, iron, and manganese. The huge deposits found beneath the oceans are commercially sound and estimated to satisfy the energy needs of the world for centuries.
Sharefah Almuhana graduated in May 2016 from Case Western Reserve University School of Law, Cleveland, OH, U.S.A, with S.J.D – Doctoral Degree in Law. Sharefah also holds LLB and LLM both are from Kuwait University School of Law. Before going to the U.S. Sharefah served in the Kuwaiti Government as a "Legal Researcher" at the Ministry of Public Works of Kuwait. She is currently "Legal Intern" in a U.S. Immigration Law firm in Laramie, WY, U.S.A where she is learning about the U.S. Immigration Law and exposing to humanitarian cases regarding refugees, asylum seekers, and victims of human trafficking. Sharefah scholarly and researching interests include all aspects of the public and international law.
The Award consists of:
Free AIJA membership until December 2019
Publication of the Essay on AIJA's various communication channels.
Complimentary invitation to attend the full 54th International Young Lawyers' Congress.
---
Load more