AIJA News
A big party for AIJA!
26 July 2017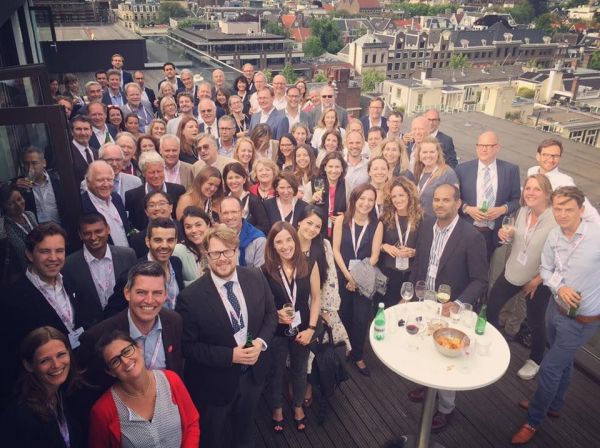 AIJA is still recovering from its 55th birthday party in Amsterdam! The sold-out event saw attendees enjoy insightful presentations, meet up with old friends, and enjoy a gala dinner and a cocktail party (with an unexpected musical finale). An alumni event was also launched for members to maintain their network after turning 45.
"The combination of old friends and new faces is so typical for AIJA events", explains Martine Hoogendoorn, member of the party organising committee. "It was the perfect occasion to launch the alumni programme".
The presentations to kick off the event focussed on digital transformation in the profession. "The main takeaway was that intelligent software might be an infant industry but it is growing at a fast pace and can also conquer the legal market", informs Hoogendoorn. "This forces us to rethink tasks we can and must do as lawyers. Legal tech companies are reshaping the market, whether this is by simplifying contract drafting, submitting a claim, predicting the possible outcome of a matter with an algorithm or providing clients with an overview of the lawyer's fee."
"The main question on everyone's mind was: what is the risk of being replaced by intelligent software or a machine?", adds Rachid Aoladsi, also of the organising committee. "The best answer - in my opinion - was given by one of our speakers, Sonia Gumpert Melgosa, AIJA Alumni and current Dean of the Bar of Madrid, who quoted one of the founders of a large Spanish law firm: while we are discussing the ethics of cloning, they are cloning as we speak… we should try to keep up by constantly re-evaluating our profession."
The interactive sessions received glowing feedback from the attendees, with speakers able to provide up-to-date insights around the impact of digital transformation on law firms, including the opportunities as well as the risks.
But this was, after all, a birthday party - and AIJA only celebrates this every five years. So the cocktail party and gala dinner proved memorable for all those there. "The atmosphere started out bubbly, the sun came out and spending time and chatting on the terrace at the Vondelpark was already pretty special", says Hoogendoorn. "A surprise brass band really added both the element of fun and it became apparent that all were in a festive mood." The dinner even culminated in a Village People tribute act, performed by long-standing members of AIJA. It was one of the highlights of the celebrations which ran well into the early hours.
---
...and the Winner is...
26 July 2017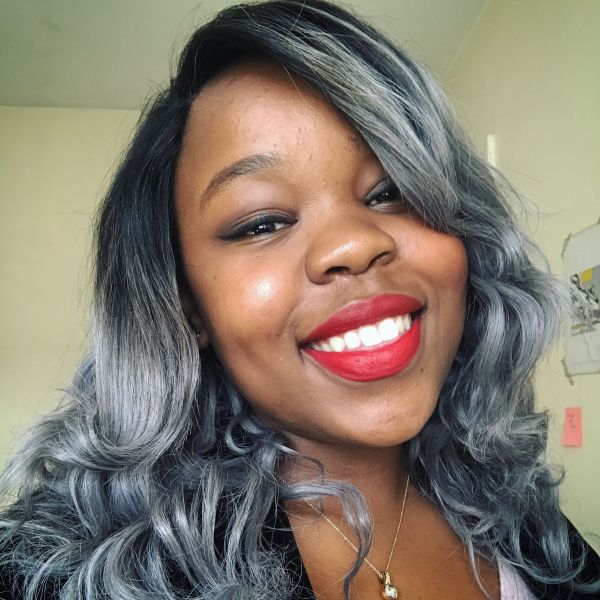 Lorraine Chimbga, a 2016 LLB graduate from University College London (UCL) Laws, is the winner of this year's Best International Future Lawyer Award.
Her winning essay entitled "Will the increasing use of technology in law invigorate or diminish legal professionalism as the nature of information in the digital society changes?" explored the history and relationship between technology and the legal profession. She focuses on the nature of information and explores how a move from a world where value is held in the physical (atoms) to living in a 'digital world' where value is held in bits, calls for a re-thinking of the grand bargain that society has struck with the profession as the 'gatekeepers' of legal expertise.
"My essay was a condensed version of the dissertation that I submitted during my final year at UCL Laws", explains Lorraine. "Having taken an elective in Information Technology Law at the London School of Economics (LSE) in my final year, I was inspired to write this essay… In the same way that the printing press revolutionised the profession in the 15th Century, the nature of information changing in the digital society is redefining who and what lawyers are."
She credits the influence of Professor Andrew Murray, (LSE) for his "recommendations and enlightening IT Law lectures [which] instilled in me a clear understanding that law has always been 'disrupted' and re-defined by technological developments without it heralding the end of the legal profession."
She also has a fellow LSE student to thank for entering the AIJA competition: "It was actually one of my peers from LSE that alerted me to it, Lucie Audibert. We both currently sit on the advisory board for the Society of Computers and Law and she thought it was perfect for me. I will forever be in her debt for letting me know about it!"
Winning the competition has been career-enhancing, says Lorraine. "To win the second ever edition of this competition and for a topic that I am passionate about, before I am even qualified, is priceless", she says. "For me it confirms that this is definitely the path that I want to pursue... I will be able to confidently apply to law firms and further demonstrate why a career in law and particularly one that focuses on information technology law is what I am best suited for. It sets the tone and foundation for the rest of my legal career."
As well as the prestige, Lorraine also receives free AIJA membership and a trip to Japan for the 55th congress where she will present on her chosen topic. She also plans to attend as many international AIJA events as she can in the following year, to build a network of contacts and mentors.
For anyone hoping to enter the competition next year, Lorraine advises: "pick an angle that you are passionate about, research as many relevant and unique sources as you can, keep it simple and get feedback."
For more information about the International Future Lawyer Award, click here.
---
Profile of a new AIJA member
26 July 2017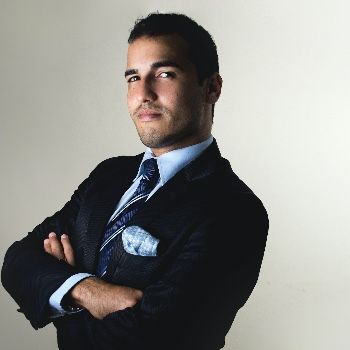 The story of Herman Duarte is an inspirational reminder of just how international and diverse the AIJA family is. Duarte is a recent AIJA member, and one of only 700 people in the world to boast citizenship of both El Salvador and Switzerland.
Duarte became a law student in the year 2005, at the age of 16 and soon became interested in International Arbitration due to the Vis MOOT. In 2010, he moved to Sweden to study a Master's programme in international commercial arbitration at Stockholm University. It was also the year that he came out as gay.
"Studying judicial inefficiency was not my biggest challenge at that time! In the openness of the Scandinavian society, I stopped being terrified and embraced my sexual orientation. This understanding helped me exit the prisoner´s dilemma I was living." He became the first Salvadoran board member of Rainbows – the LGBT student body of Stockholm University.
However, on his return to El Salvador, he experienced discrimination for the first time: "professional doors were shut in my face, all due to my sexual orientation. This was so hard for me to accept, it even made me question my decision of coming out on October 18, 2010."
After ten months of struggling in his home country he persuaded the top tier dispute resolution Costa Rican firm, Batalla Abogados to hire him, becoming their first international associate. "I am grateful for having the opportunity to work in a place like Batalla Abogados, it was my home for almost 5 years and it has an atmosphere where I had no problems as an openly gay man. I received love, support and motivation to excel."
As well as a number of successful arbitration cases, Duarte represented the firm as a speaker in over thirty events throughout North and South America.
However, he "decided not to ignore the reality" of his home country. Through a number of op-ed columns in the Salvadoran media, Duarte began challenging traditional views and offering an inclusive LGBT perspective.
"Advocating for minorities, in a country where the majority is against opening their minds to sexual diversity… [is] a task that comes with insults, social segregation and threats", he admits. After filing a constitutional claim before the Supreme Court of Justice of El Salvador to achieve marriage equality, "my career [moved] into a new direction and after a very tough decision I decided to move on from Batalla Law Firm… to set up my boutique firm HDUARTE-LEX which has a mission of eradicating discrimination due to sexual orientation and gender identity and to formalise the Igualitos movement into a NGO." His professional profile was recognised in the Chambers & Partners Global Guide, 2017.
The only thing missing from his CV now was AIJA membership! Looking to join "a community where there are principles in respect of human rights, friendship and opportunities to grow" led him directly to AIJA. "It is truly promising for a new member such as myself to be part of this community", he says. "I made the decision to be part of this institution and I am so grateful to be selected. It is a great venue to learn, to stay updated on the current threads of the law business, and to be part of a prestigious community that has clear aims in favour of human rights and promoting the practice of law. "
---
Busy autumn for Bratislava
26 July 2017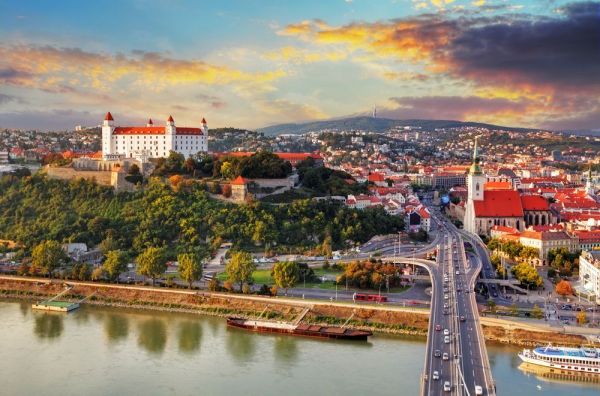 This autumn sees two separate Commissions join forces for a single, not-to-be-missed event. The TRADE (Trade, Retail, Agency, Distribution, E-commerce) and Labour and Immigration Law Commission will hold a double seminar conference in Bratislava from 12 to 14 October 2017. It's packed with current hot legal topics, says Marek Holka, Member of the Organising Committee: "The TRADE programme covers cross-border and international operations, such as the distribution through on-line platforms or the latest news on commercial and unfair practices. There will also be a specific session on the distribution of pharmaceutical products, and restrictions to B2B transactions."
Meanwhile the Labour and Immigration Law Commission will feature up-and-coming AIJA members alongside experienced employment and immigration law practitioners from across Europe and the globe. "Alongside employment law issues from bonuses, severance and termination payments, to TUPE and cross border employment disputes, the seminar will focus on global mobility and immigration issues in the current climate post-Brexit and Trump", says Holka. "Participants will also get the chance to examine the way the law and practice have developed to take account of the ageing workforce, and related health issues."
The benefits of running a joint-session of the TRADE and Labour and Immigration Law Commission mean that shared issues such as employment, distribution agreements or franchising, can be dealt with from different yet complementary perspectives.
Delegates from the two streams can also benefit from the networking with each other. "The participants should not miss the opportunity to discover the city, taste the local cuisine, and meet young lawyers from Slovakia and the region beyond", recommends Tomas Rybar, Member of the Organising Committee. "Delegates will get a taste of the local restaurant and club scene, with both international and – albeit sometimes challenging! – local flavours, as well as the opportunity to participate in a lovely mini-train sightseeing tour around the old town."
As the capital of Slovakia, Bratislava is a convenient size with approximately half a million residents. The conference centre will be in a prime city location to access its main attractions, such as the pedestrian district of the medieval old town, Bratislava castle, the UFO Tower and the modern Eurovea city quarter.
The event is also supported by the Slovak Bar Association, so it will be a great opportunity to meet young lawyers from Slovakia and beyond. Whether you're into TRADE, labour, or just the delights of Slovak cuisine, make sure you book to attend this autumn. The Organising Committee of this event is composed of a team of lawyers from many different countries: Jan-Ove Becker (Germany), Christine Borfiga (France), Slavomir M. Cauder (Slovakia), Janine Demont (Switzerland), David Diris (Belgium), Marek Holka (Slovakia), Yoav Noy (Israel), Joyce Pitcher (France), Tomas Rybar (Slovakia), Rebecka Thörn (Sweden), Florence Verbeek (Netherlands), and Andreas White (United Kingdom).
For more information click HERE.
---
Letter to the Polish President
20 July 2017
On behalf of AIJA – International Young Lawyers Association – I would like to express our great concern with recent legislative changes of the judicial system in Poland, passed by the Polish Parliament on July 12, 2017, i.e. the act on the National Council of the Judiciary and the act on Organization of Common Courts. This concern also extends to the legislative plans concerning composition of the Polish Supreme Court.
Independent judicial system is a foundation of rule of law. Only independent courts may provide effective protection to basic human
rights, including right to fair trial. The system, which apparently has been created by recent legislative changes, and those only contemplated, in which the legislative (parliament) and executive power (Ministry of Justice) shall have direct influence over appointment of judges, is a denial of independence. In fact, the system so created will be entirely depended from the executive power. If these laws enter into force, it means that individuals in Poland will no longer have access to independent courts within the meaning of Article 6.1 of the Convention for the Protection of Human Rights and Fundamental Freedoms, which reads:
In the determination of his civil rights and obligations or of any criminal charge against him, everyone is entitled to a fair and public
hearing within a reasonable time by an independent and impartial tribunal established by law.
AIJA, as a global organization gathering young lowers from all over the world, is committed to defend and take active part in promoting core legal principles, such as the rule of law and human rights. In this capacity, we urge the President of Republic of Poland, to use all powers vested to you by Polish Constitution, including the veto right, to provide effective protection of basic human rights in Poland and prevent entry into force of the legislative changes which will deny the protection of human rights.
David Frølich, President of AIJA
---
Load more