AIJA News
Learn what it takes to be (more) international at the 56th International Young Lawyers' Congress
28 June 2018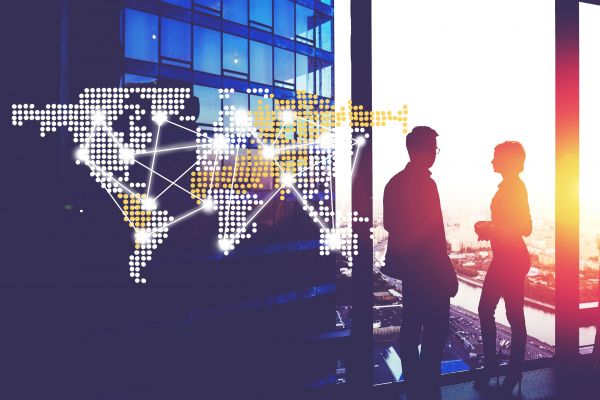 On Tuesday, 28 August we will explore the abilities and know-how a lawyer should have to be a truly international professional during a pre-congress seminar titled "How to become an international lawyer?" at the 56th International Young Lawyers' Congress in Brussels. This pre-congress seminar is open to legal professionals looking to pursue a career internationally or young lawyers aiming at becoming more international in their law firm. We spoke with two of the pre-congress seminar coordinators to find out more: Nicolas Thieltgen, Brucher Thieltgen & Partners and Jérôme Vermeylen, ALTIUS.
To register to the pre-congress seminar click here.
Q1: What should participants expect from the pre-congress seminar?
Nicolas Thieltgen: Supporting young lawyers in developing a global career is at the core of AIJA. As an international association for young lawyers, we strive to offer the right opportunities for them to learn, develop and expand their business worldwide. But what is an international lawyer? What are the qualities of an international lawyer? How do you become one? These are some of the questions that will be discussed and hopefully answered during the pre-congress seminar. For this purpose, different panels of experienced international lawyers, consultants, but also managers of international associations will gather in Brussels to share their thoughts and experience.
Jérôme Vermeylen: Participants can expect top-notch speakers giving their views on what it takes to become and stay an international lawyer nowadays but also in the future. These speakers are high-level legal consultants, lawyers and in-house counsel in multinationals. If you are attending the pre-congress seminar, you should not miss the keynote speech given by Jaap Bosman, the author of the book "The Death of a law firm".
Q2: In your view, what does one need to become an "international lawyer"?
Nicolas Thieltgen: Communication skills and empathy are some of the first qualities you need to gain to become a good "international lawyer". An excellent technical knowledge of your legal system is also a must. To be able to easily explain your field to foreign clients, you need to fully understand your practice. Human and technical…you need to master both sides to be an international lawyer!
Jérôme Vermeylen: An international outlook, excellent communication skills in English (on top of other languages), an intellectual and cultural flexibility to adapt, interpersonal skills and the ability to deliver high quality services.
Q3: How does globalisation impact your day-to-day work?
Nicolas Thieltgen: Being based in Luxembourg, a tiny country in the middle of Western Europe, I experience globalisation and the international side of my activity as a lawyer every day. This is an important part of the attractiveness of my job!
Jérôme Vermeylen: Globalisation impacts my daily work in many different ways. Contract drafting is heavily influenced by foreign (UK/US) standards and it is important for me to have some basic knowledge of other legal systems in order to better explain Belgian law to foreign clients. Through the effects of globalisation, I experienced the value of building an international client base and having good contacts in foreign firms with a similar profile. Globalisation and networking through AIJA and other international associations enables me to easily access these resources and connect with people worldwide.
See you in Brussels!
To register and view the full programme, visit the website: brussels.aija.org.
---
How to get the most from your experience at the 56th International Young Lawyers' Congress
28 June 2018
With the early bird registrations coming soon to an end, we spoke with the AIJA Organising Committee members Grégoire Ryelandt, Partner at deprevernet, and Marie Brasseur, Partner at ALTIUS in Brussels, to find out more about this year's Congress and the host city, Brussels.
Q1: What should participants expect from this year's Congress?
Grégoire Ryelandt: Participants should know that Brussels is a genuine mix of cultures and a diverse city: more than half of its residents were born outside of Belgium. The city is home to around 200 embassies – more than any other in the world. The presence of the European institutions also makes the capital one of the most important decision-making centres in the world. Brussels is an international business hub at the heart of Europe. NGOs, consultancies, international institutions, media and law firms, among others, have set up their offices in the Belgian capital. This makes it the perfect venue for young legal professionals to meet and discuss the impact of globalisation on the practice of law.
Marie Brasseur: This year, the Congress venue is Radisson Blu Royal, a hotel conveniently found at the heart of Brussels. The central location of the venue will allow participants to get a 'real-time' pulse of the city and its vibrant atmosphere. Once you are here, you will see that many great attractions are within a 10-minute walk from the hotel, so you get to experience the best of Brussels. The Organising Committee promises a fun social programme with indoor and outdoor activities for everyone. In addition to the social programme, this year's scientific programme has been tailored to respond to a wide range of interests so regardless of your field of law, you can benefit from all working sessions and workshops. The full programme is available here.
Q2: What are the top 5 things to know about Brussels during the Congress?
Grégoire Ryelandt: Brussels is a very easy-going city. Walk out of the hotel. Go in one of the many small bars on one busy street corners in the city. Sit at the bar and start talking with your neighbour. You will learn a lot more about Brussels and our way of life than in any guide.
Comic strips are one of the treasures of the Belgian culture. The Belgian Comic Strip Center is just a few hundred meters away from the Congress hotel. You should take the comic strip tour. It will take you to very nice settings.
On Sunday, have breakfast at the Museum of Musical Instruments (MIM) or in Parc d'Egmont. Then go for a walk around the Sablon district to visit the Galleries and the many antique shops, which are real gold mines.
During the Summer, drinks are organised almost every evening in a pop-up location somewhere in the city. Ask a local when you arrive in Brussels and he/she will tell you where to go during the week.
As a lawyer, you can't leave Brussels without having visited the Court of Justice. The building is poorly kept, but it is full of small stories that local lawyers will be happy to tell. Go to the Court of Justice between 9 and 10 am and follow the lawyers in courtrooms to feel the atmosphere of the building. Also, have a look around the 1st floor. Many doors are unexpectedly open. Don't be shy, local lawyers will be happy to show you around!
Q3: What are the main highlights of the social programme?
Marie Brasseur: As always, there are plenty of opportunities to network and make friends during the Congress.
On Tuesday 28 August, we will host a Welcome Reception at the Saint-Hubert Royal Galleries, a stone's throw from the Radisson Blu Royal and the Grand Place. Former President of the European Council Herman van Rompuy will open the Congress with a keynote on the benefits and drawbacks of globalisation. During the same evening, you should also join us for our inaugural speed dating session where all delegates get to meet each other. Our former AIJA President Dirk Nuyts will be for sure a great host.
On Friday 31 August, the Day Out will bring you to one of the most popular Summer spots in Brussels, Bois de la Cambre. Enjoy the afternoon with your Congress friends in the middle of the nature with a selection of typical Belgian indoor and outdoor activities. Teamwork and creativity will be key to bringing the (fun) challenge to a good end!
On Saturday 1 September, we will invite everyone to a Gala dinner at the Halles de Schaerbeek. Nestling in the heart of Brussels in a metal and glass structure dating back to 1901, this former covered market has been saved from destruction and wonderfully renovated. Its space is unrivalled and perfectly suited for celebrations. Les Halles de Schaerbeek will offer the ideal setting to this farewell festive evening of the Congress.
Among the various social events organised during the Congress, I think that the most special and anticipated evening of all is the «Home Hospitality Dinner», where local lawyers open their homes to welcome AIJA members from around the world with delicious, often typical, food and drinks. This is a unique occasion for participants to find out more about the hospitality and way of life of the city hosting the Congress in a friendly atmosphere. This Belgian edition is certainly not to be missed!
Q4: How would you describe this year's Congress in three words?
We only need two: Feel welcome!
See you in Brussels!
The 56th International Young Lawyers' Congress will take place from 28 August to 1 September at the hotel Radisson Blu Royal in Brussels. Early bird fees are available until 5 July. To register, visit the event website: brussels.aija.org.
---
The Best International Future Lawyer Award 2018 competition announces its jury
26 June 2018

We are delighted to announce the jury who will have the task of examining and judging the essays for this third year of the Best International Future Lawyer Award competition.
The competition is organised with the support of the European Centre for Space Law. The winners will be announced on the competition website in July.
About the Jury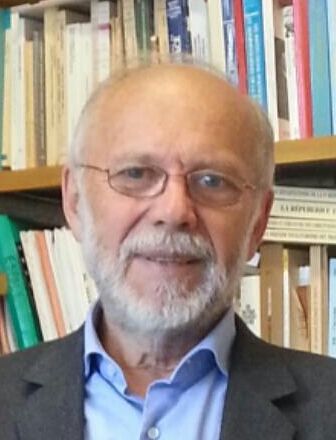 Emeritus Professor of Public Law in the French Universities, Professor Armel Kerrest taught International Public Law, especially Space Law and Law of the Sea at the Universities of Western Brittany and Paris XI. He taught in other French and foreign universities on many occasions, published books and articles on European and International Law especially Space Law and Law of the Sea.
He advises for Space Law International Organisations, Governments and Companies. He is the Vice chairman of the European Centre for Space Law of the European Space Agency (ECSL/ESA), the President of the Association for the Development of Space Law in France, the Chairman of the Institute of Law of International Spaces and Telecommunications (Brittany); a Member of the Space Law Committee of the International Law Association (ILA) and of the International Institute of Space Law (IISL) and a member of the Société francaise de droit aérien et spatial (SFDAS) a member of the board of the European Centre for Space Law (ECSL). He is a member of the International Academy of Astronautics and a corresponding member of the Académie de l'Air et de l'Espace.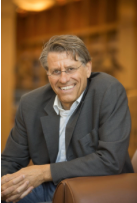 Professor Dr. Frans G. von der Dunk holds the Harvey and Susan Perlman Alumni / Othmer Chair of Space Law at the University of Nebraska-Lincoln's LL.M. Programme on Space and Telecommunication Law (for more information on the programme: see http://law.unl.edu/spacecyberlaw/) since January 2008. He also is Director of Black Holes BV, Consultancy in space law and policy, based in Leiden (for more information: see http://www.black-holes.eu).
Von der Dunk was awarded the Distinguished Service Award of the International Institute of Space Law (IISL) of the International Astronautical Federation (IAF) in Vancouver, in October 2004, the Social Science Award of the International Academy of Astronautics (IAA) in Valencia, in October 2006 and the Social Science Book Award of the International Academy of Astronautics (IAA) in Jerusalem, in October 2015. He was a signatory, together with various Nobel Prize winners, dozens of astronauts and cosmonauts and other luminaries from the global science and entertainment community, of the 'Asteroid 100x Declaration', December 2014.
He defended his dissertation on "Private Enterprise and Public Interest in the European 'Spacescape'" in 1998 and published the first comprehensive "Handbook on Space Law", with a foreword by Apollo 9 astronaut Rusty Schweickart, in 2015. As of 2006, he is the Series Editor of 'Studies in Space Law', published by Brill.
Von der Dunk has written more than 180 articles and published papers, many of which can be accessed at http://digitalcommons.unl.edu/spacelaw/, giving rise to hundreds of full-text downloads monthly. He has given more than 150 presentations at international meetings and was visiting professor at over 30 universities and other academic institutions across the world on subjects of international and national space law and policy, international air law and public international law. He has (co-)organised some 20 international symposia, workshops and other events, and has been (co-)editor of a number of publications and proceedings.
Von der Dunk has acted as legal advisor or legal task manager in more than 90 projects, advising various government agencies and international organizations as well as a number of non-governmental organizations and industrial stakeholders on matters of space law and policy, including major space applications such as satellite navigation, remote sensing and private commercial spaceflight.
About the European Centre for Space Law
The European Centre for Space Law (ECSL) was established under the auspices of the European Space Agency in 1989, with a mandate to promote awareness, knowledge and development of the legal framework relevant for outer space activities. The ECSL seeks to fulfil its mandate by organising a range of conferences, courses and activities for students, academics and professionals throughout the year. Every year, the ECSL organises the European Rounds of the Manfred Lachs Space Law Moot Court, an Essay Competition and a two-week course on Space Law and Policy – free for selected students from or studying in an ESA-member states. Other activities are organised on an ad-hoc basis. For more information see the ECSL website or follow the European Centre for Space Law on Facebook or LinkedIn.
---
700+ young lawyers to discuss globalisation in Brussels this summer
25 June 2018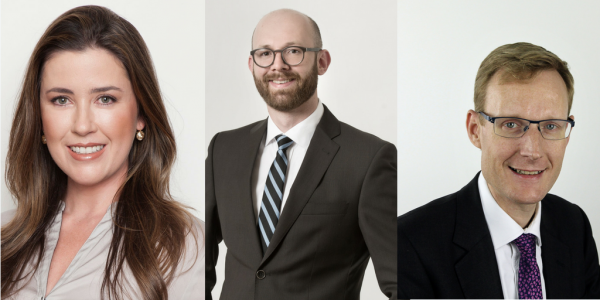 Brussels will be soon home to over 700 young lawyers during AIJA's 56th International Young Lawyers' Congress. For one week, from 28 August-1 September, AIJA is welcoming law practitioners from across the world at the hotel Radisson Blu Royal to discuss the impact of globalisation on the legal profession.
We spoke with the AIJA work coordinators responsible for this year's scientific programme to find out more: Jean-Rodolphe Fiechter, Kellerhals Carrard; Karen Ruback, Grinberg Cordovil Advogados; Andreas White, Kingsley Napley LLP.
Q1: What are the main highlights of this year's scientific programme?
Jean-Rodolphe Fiechter: For this year, we chose the theme of globalisation. We will explore where we are today and the direction we are headed: towards greater integration, international co-operation and cross-border trade; or in the opposite direction? M&A, Antitrust and Banking/Finance lawyers, for instance, will discuss how new regulation and policies create additional challenges for completing cross-border transactions. You shouldn't miss out on the other sessions on information technology and fake news; or on free trade through the lens of recent developments regarding NAFTA, TPP, and steel and aluminium tariffs imposed on China and Europe. Speaking of the latter, I would encourage everyone to attend the workshop organised by our AIJA Real Estate, T.R.A.D.E., and Transport Law Commissions on the New Silk Road Initiative from a transport, distribution and lease law perspective.
Andreas White: Alongside numerous speakers from AIJA, some of whom will be sitting on a panel at an international legal conference for the first time in their professional career, we are absolutely delighted that we have some outstanding external speakers on the programme. I am particularly looking forward to hearing from Fabienne Schaller, a judge from the new international commercial court in Paris. She will be giving us a keynote speech at the first seminar, on dispute resolution in an ever more globalised world. The Friday morning SCILL session will also be a particular highlight, with its focus on legal-tech and pricing legal services. The final session's keynote speaker is promising to teach us about "techniques for greater profitability and happier clients": not to be missed!
Karen Ruback: It is also worth mentioning the discussion on a very relevant topic in the context of globalisation, which is the creation of specialised chambers within state courts that deal with international commercial cases, that will be led by our AIJA Litigation, International Arbitration, Commercial Fraud and Insolvency Commissions.
Q2: In your view, is the dream of globalisation over? Are we heading towards or away from international integration?
Jean-Rodolphe Fiechter: In my opinion, globalisation is not over at all. But it's true that we are somehow emerging from a dream, where a globalised, unified world seemed to be a goal of its own, and within close reach. At least that is how I felt when I studied for my LL.M. in "Law and the Global Economy" in Singapore, back in 2009. The West appeared united and was eagerly looking towards Asia. The many challenges we are currently facing should not tire us out, but on the contrary, encourage us to continue to strive for international integration. And in this respect, AIJA is a great forum, bringing together talented young lawyers from across the globe who, together, will shape the future of our nations.
Andreas White: As AIJA members we are by nature outward and forward looking, and internationally minded, so I don't think many of us really believe that it's possible or desirable to roll back progress towards international integration. International political, legal and commercial co-operation is always a challenge, but AIJA and its members are committed to these goals.
Karen Ruback: From my point of view, it depends on the perspective. In certain aspects, with regard to international trade, we may find certain countries more willing to engage in closer co-operation, while others seem to be heading towards a strong protectionism policy. Considering the legal practice, we may find some signs of stronger local, national policies possibly influencing certain decisions (for instance, in the antitrust area). However, there are also movements towards a more globalised legal system where the creation of international chambers (leading to accepting the use of the English language as an official one) or the establishment of jurisdictions rules aimed at attracting international cases to a certain country may indicate a path toward a more globalised (legal) world – at least for certain areas of law. I am eager to learn more about this topic from the perspective of colleagues practicing in other areas of law and in different jurisdictions during the Brussels Congress.
Q3: How would you describe this year's Congress in three words?
Global – Diverse – Thrilling.
To register to the 56th International Young Lawyers' Congress and to check the full programme, visit brussels.aija.org.
---
Herman van Rompuy to open the 56th International Young Lawyers' Congress in Brussels
20 June 2018
This year's 56th International Young Lawyers' Congress will be opened by the former President of the European Council and Prime Minister of Belgium Herman van Rompuy. Our distinguished guest will give a keynote speech on globalisation in today's world during the Opening Ceremony of the Congress, on Wednesday, 29 August at the Egg Brussels.
Globalisation is about much more than trade as it was in the beginning. Ten years ago, the world was close to a financial meltdown. It was a global crisis. Globalisation created huge migration flows, felt by many in Europe as threatening their identity. Terrorism became a global phenomenon. Free trade is often not considered any more as fair trade. The word 'trade war' is now very common. The cyberspace is part of war strategies and affecting privacy worldwide. Climate change is the biggest challenge for the human race and our planet. All this fuelled fear. Globalisation of the markets needs global governance. In times of rising nationalism, how can we build a safer world?
To register, visit brussels.aija.org.
About Herman van Rompuy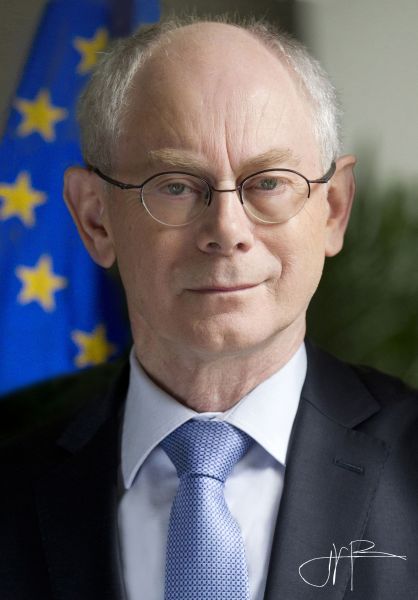 Elected as the first full-time President of the European Council in November 2009, Herman Van Rompuy took office when the Lisbon Treaty came into force on 1 December 2009. In 2012, he was re-elected for a second (and last) term starting on 1 June 2012 and running until 30 November 2014.
At the time of his first election, Herman Van Rompuy was Prime Minister of Belgium. Prior to that he had served in Belgium as Speaker of the House of Representatives (2007-2008) and in several government positions, including as Vice-Prime Minister and Minister of Budget (1993-1999). His was Minister of State (2004) and Secretary of State for Finance and Small Businesses (1988).
A former economist at the National Bank of Belgium, Herman Van Rompuy began his political career in 1973 as national vice-president of his party's youth movement. He was president of the Flemish Christian Democrats (1988-1993). He served in the Belgian Parliament, in turn as Senator (1988-1995) and Member of Parliament (1995-2009).
He is now professor at the universities of Leuven and Louvain, the College of Europe in Brussels and Sciences Po in Paris and he is the President of the European Policy Centre.
---
Globalisation and the legal profession today: An interview with the President of AIJA
18 June 2018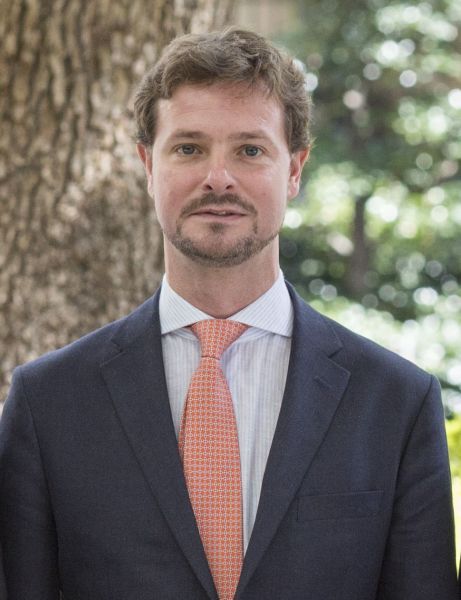 Globalisation will be at the heart of the debates during AIJA's 56th International Young Lawyers' Congress, from 28 August to 1 September 2018 in Brussels. 700+ young legal professionals will gather from all around the world in Brussels to discuss the impact of globalisation on the legal profession. We asked the President of AIJA Wiebe de Vries, to share his thoughts on the theme of globalisation.
Q1: Why globalisation during this year's International Young Lawyers' Congress?
The increased economic integration in the past decades has caused a backlash against openness in many developed countries around the world. Today, we witness a growing wave of populism and Euroscepticism that seem to encourage a return to closed borders and national control over flows of goods, capital and people. The economic crisis, Brexit vote, and the nationalism trend e.g. in the US have only further illustrated the movement against globalisation. So, this year, we will ask our delegates: is the dream of globalisation over? Are we heading towards or away from international integration?
As an international association, we want to offer the space for professionals to meet and exchange views on a topic that matters to them in their day-to-day work in their law firms and with their clients. Before determining the direction of the trend with regard to globalisation, I personally believe we will need to better explain its benefits and see how we can overcome current and future challenges. Apart from this, we can raise the question whether the current level of international integration is actually reversible. An answer could therefore be that we need to find new ways to engage towards a better international integration. This and more will be discussed during the Brussels Congress.
Q2: In your view, what is the impact of globalisation on the legal profession?
Globalisation has led to a growing need for lawyers with international expertise, specifically lawyers that can work with different business cultures and in more than one jurisdiction. This has also brought an increase in the mobility of lawyers having the right skills and expertise. Domestic lawyers can now easily move from their local practice to one in another country, or simply continue their domestic practice from a different location - we could call them legal nomads. We can also find many more opportunities abroad than some years ago. We can connect with our peers, regardless of where they are, to stay up to date and make sure we know who to turn to if, for instance, a case needs to be referred.
Above all, I think that in today's globalised world, we - as young lawyers, need to be able to constantly re-evaluate our role in the profession and more broadly in the larger community to find a balance between the traditional features of the practice of law and the modern business practices. We need to be able to open ourselves to change and be willing to embrace the challenges and opportunities brought by new technologies and ways of working. Then we can say that, indeed, we are embracing some of the many benefits of globalisation.
Q3: What is the benefit of being part of an international association such as AIJA in today's globalised world?
What AIJA has to offer is a great example of how professionals from all corners of the globe can benefit from knowledge sharing and business opportunities, regardless of where they are. At AIJA, we seek to support our members by creating communities, sharing knowledge and developing skills. Both professionally and personally, our members keep close ties with each other and help one another to advance their professional careers. Friendship is at the heart of our membership. Another benefit of being part of an international association like AIJA is that you can easily get access to local knowledge abroad; and that might be the most luxurious service you can bring to your clients in today's globalised world.
To register and to check the full programme, visit brussels.aija.org.
---
AIJA supports human rights
15 June 2018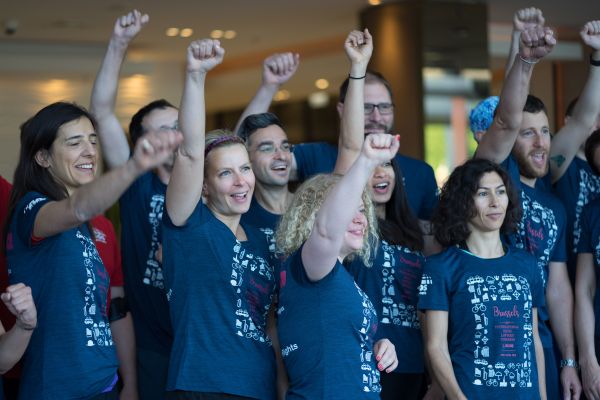 At AIJA, we are passionate about supporting human rights. In today's turbulent times, human rights are more important than ever. Given the increased number of crises and threats worldwide, there is a need to improve funding in this area.
Through AIJA's fund SOS Avocats - we are involved on an ongoing basis in a number of international projects. This includes Lawyers without Borders and supporting the organisation of English classes for refugee judges from Syria.
We also organise our traditional run for human rights three times a year during our Half-Year Conferences and the International Young Lawyers' Congress where we raise money to fund the work on human rights work within SOS Avocats.
Last May, AIJA members successfully raised €2,500 EURO in support of SOS Avocats in a Human Rights Raffle at the AIJA Half-Year Conference in Warsaw. Thank you to our sponsors: Blake, Cassels & Graydon LLP, ECCO, LXA The Law Firm, MaraNaturals, Mogens Daarbak, North TQ Distribution, Simonsen Vogt Wiig, TCC Global; and the members who made this possible.
Find out more about SOS Avocats and our work on human rights here.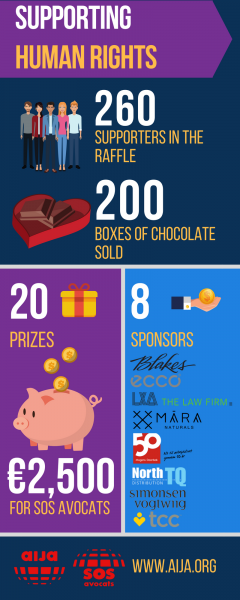 ---
AIJA Double Seminar in Frankfurt to focus on innovation and Internet of Things
05 June 2018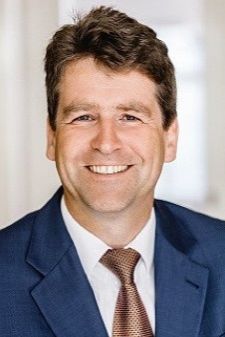 Frankfurt is not only the banking capital of Germany, but is also home to many other industries, including life sciences, biotechnology, logistics or IT and telecommunications. This has brought a strong local concentration of R&D and innovation activity across high-tech industries as well as traditional enterprises looking to revolutionise their business practices.
AIJA will host its 7th Annual Competition Conference from 21-23 June in Frankfurt to discuss the impact of innovation on competition law and share an outlook into the future. Alongside the Competition Conference, the AIJA IP TMT and TRADE commissions have organised a Conference covering emerging legal issues related to Internet of Things (IoT), including Standard Essential Patents and FRAND.
"We look forward to welcoming legal practitioners interested in Antitrust and IT law to Frankfurt. The Double Seminar will be a great mixture of red-hot topics, such as the development of IoT applications - the main topic of the IPTMT seminar, and IoT in relation to research and development – the main topic of the Antitrust Seminar", said Stephan Dittl, Organising Committee member at AIJA and Partner, Friedrich Graf von Westphalen & Partner.
"The rise of new technologies and various market mechanisms give rise to new issues in the field of competition law. For instance, an institute wanting to enjoy a stronghold in an ever-changing market landscape may need to assess whether the "old rules" apply to the new environment, how the new environment impacts the market structure, whether they must rethink or reinvent the law in the new environment. These are some of the issues that we'll try to address in Frankfurt", he adds.
Stephan also reminds us of the joint session on Saturday 23 June, when delegates are invited to explore the latest on FRAND wars, specifically in the IoT world. Another topic for discussion will be FinTech – which is a must in Frankfurt, the financial centre of German and home of the European Central Bank.
To register, please visit the dedicated event web page. See you in Frankfurt!
---
AIJA scholars share their experience | AIJA Half-Year Conference 2018, Warsaw
05 June 2018
The AIJA Half-Year Conference in May tied together the latest updates related to corporate governance and how to develop successful relationships between clients and attorneys. A selection of photos is available here.
We asked our group of AIJA scholars to share their experience of the Conference: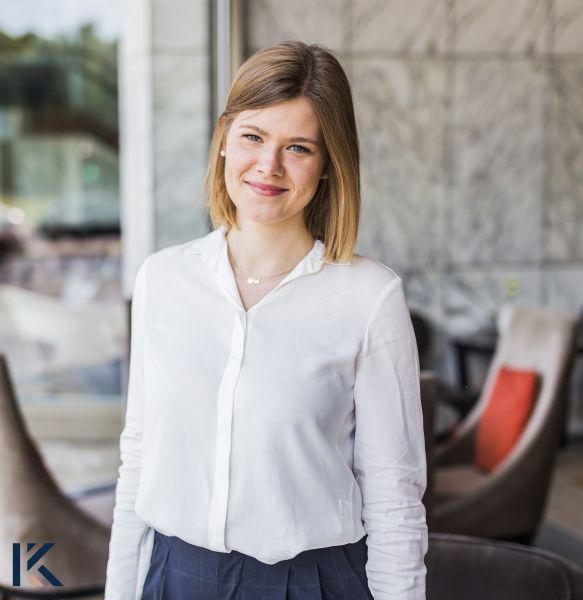 "Participating in the AIJA Half-Year Conference provided me with an extensive knowledge in relation to current and future trends in corporate governance, as well as tailor-made insights on how to promote my legal services on the market. Besides a valuable scientific programme, I enjoyed a lot the social activities that took place in the most emblematic sites of the Polish capital, such as the Royal castle or the National Opera. What's curious is that I have visited those places before, but adding the 'AIJA touch' to it made the whole stay in Warsaw unforgettable.
If you plan on attending any future AIJA events, you should prepare yourself for a big dose of fun and knowledge "sur place", as well as great memories and valuable professional and personal contacts "à emporter". Thank you AIJA!" Iga KUROWSKA
----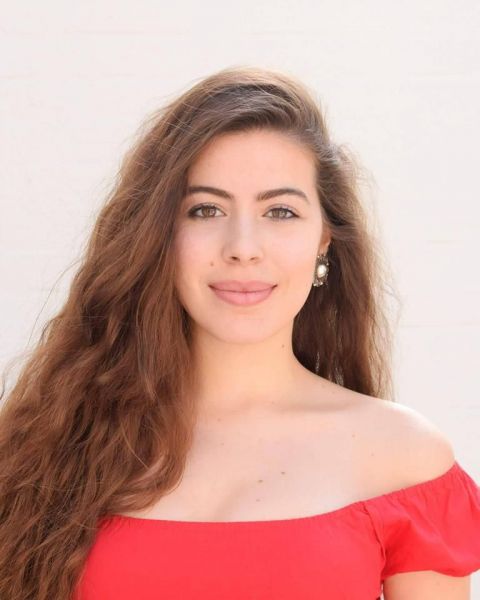 "I am thankful that I have had the chance to attend the AIJA Half-Year Conference in Warsaw. I got the opportunity to meet many inspiring young legal professionals coming from different corners of the world. Quite challenging to take part at a "Client Pitch Simulation" (my first by the way)! As a young lawyer, I find it extremely fascinating how a career-enhancing conversation has the power to transform a situation or (a client, a partner, an associate) relationship for the better.
What I like most about AIJA is the ability to bring young lawyers together to discuss their careers, hopes, and expectations for the profession. Although every country has its own unique attributes, we share many similarities in our professional lives. I had the chance to meet people that experience similar day-to-day challenges, i.e, the changing nature of our legal profession, the challenges that we, as young lawyers, face in managing our work and private lives, and in keeping our productivity at high enough levels to satisfy partners. I would definitely recommend the AIJA events to all lawyers! Why? It's simple! You will get the chance to learn, to enrich your legal education, and acquire skills that make us better lawyers. Furthermore, it is the perfect venue to explore and build networking relationships." Sara DE CARVALHO

----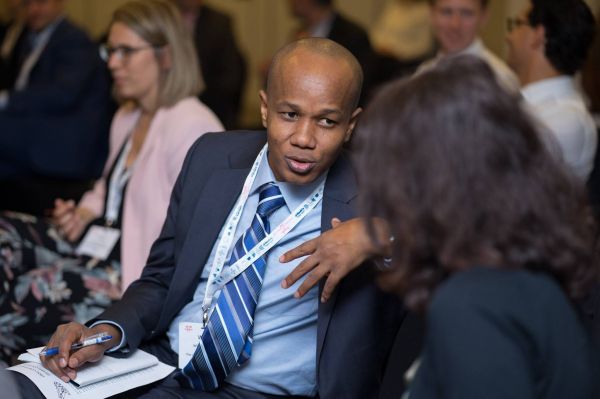 "One word to describe the conference - outstanding. The topics covered are key to every legal practitioner, particularly the session on developing the client-attorney relationship. The social events were great. To paraphrase one of the participants - once you attend an AIJA event and the 'AIJA bug' bites you, you will hardly miss the AIJA events. The participant was right; I have already been co-opted to assist in organising next year's Half-Year conference in Hong Kong (22-25 May 2019)." Wilson MBUGUA
To apply for scholarships to participate in one of our events, please have a look at our upcoming events and then submit your application here.
---
AIJA partners with LAWASIA to host Young Lawyers' Forum at their 31st Annual Conference
04 June 2018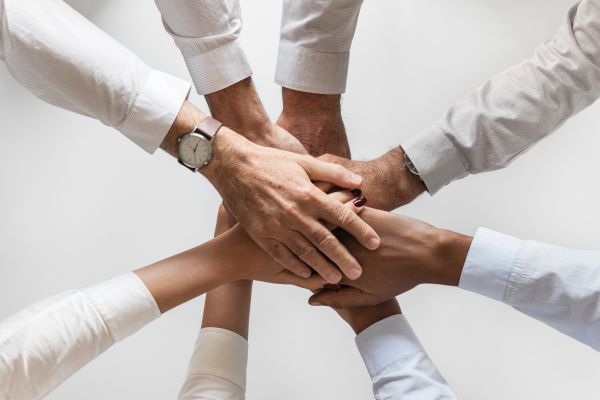 AIJA and LAWASIA are co-hosting the Young Lawyers' Forum session taking place during the 31st LAWASIA Annual Conference "New Era for South East Asia" from 2-5 November 2018, in Siem Reap. To see the programme and register, visit the dedicated website.
The 31st LAWASIA Annual Conference is a platform for bar leaders, jurists, professional organisations and individual lawyers from across the Asia Pacific to discuss regional developments in law, including such issues as judicial practice, legal education, cross border business and investment law and cross-border dispute resolution.
The Young Lawyers' Forum session will be held on Saturday, 3 November. The session will focus on the interests of young lawyers from any part of the world, and will provide them with an opportunity to raise issues of particular concern to the next generation of practitioners. Experienced practitioners are welcome to participate. If you are a member of AIJA and wish to contribute to the session as a speaker, please contact us by email: office@aija.org. This will be a great opportunity to grow your business and expand your network across the Asian market.
---
AIJA Q&A: The Internet of Things and the law
01 June 2018
AIJA will host its 7th Annual Competition Conference from 21-23 June in Frankfurt to discuss the impact of innovation on competition law and share an outlook into the future. Alongside the Competition Conference, the IP TMT and TRADE commissions have organised a Conference covering emerging legal issues related to Internet of Things (IoT). There will also be a cross-over event on FRAND issues. Registrations are open for both events here.
To find out more about the Conference and the IoT Seminar, we asked Chloe Taylor, Organising Committee member at AIJA and Associate, Carpmaels & Ransford.
Q1: What are the challenges and opportunities of IoT in the legal profession?
Over the past few years, we have gone from Internet of Things being a niche interest to a connected bracelet or fitness tracker that everyone wears on their wrist. This means that it is important for lawyers to understand the legal issues involved in the Internet of Things. One of the challenges for lawyers is that the Internet of Things doesn't map neatly onto a specific area of law. A commercial lawyer, data privacy lawyer, telecoms lawyer, intellectual property lawyer or competition lawyer could find themselves all being asked to advise on a connected device and/or IoT issue and all of them would have something to say but wouldn't necessarily have the whole picture.
It can be a daunting area to get into – that's one of the things we wanted to address in this conference. So, we are breaking the Internet of Things down into parts – ownership issues (i.e. how do you own a connected device), data issues (both personal data and wider issues of cybersecurity), trademarks and the internet of things and the impact of connected devices on supply chains and distribution.
Q2: In your view, how can the law practice embrace IoT in their day to day business?
How and to what extent law firms actively use connected devices will, I think, very much depend on the area of law in which you practice. In family and criminal law, it is clear that connected devices can be extremely useful as sources of evidence, for example, a fitness tracker might provide evidence of the location of a suspect. For those of us in commercial and corporate law IoT offers opportunities in terms of work but may not as readily translate into being used in our day to day legal work. That said, there are new technologies which I think are more likely to impact commercial and corporate lawyers – I'm a commercial IP lawyer by day and two of the areas that will really change my practice in the next few years are (i) the rise of smart contracts, and (ii) block chain technology for intellectual property registers. It's definitely an exciting time to be a lawyer.
Q5: In your view, what are the main data protection issues in IoT?
One of the main challenges for data protection and IoT is that the IoT/connected devices rely on a flow of information and this can include personal data. This requirement for free flow of data between devices seemingly runs counter to the narrative of the GDPR which encourages consumers to be more mindful of the use of their data and to take back control. This contrast and looking at the impact of the GDPR one month in will be the subject of one of the talks at the conference – and it looks to be a great talk with representatives from both private practice and industry giving their thoughts.
To register, please visit the dedicated event web page. See you in Frankfurt!
---
Load more