AIJA News
The curious case of lawyers - by Xavier Costa, AIJA President
25 February 2019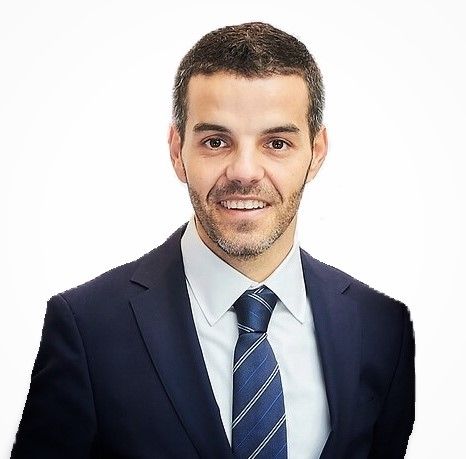 Human beings have a natural tendency to resist change. Lawyers are no different. Probably because we are trained to be risk-averse and more conservative than any other profession. Our day-to-day work mostly involves finding our way around difficult situations and turning these to our favour or our client's.
Today, technology is one of the main drivers of change in the world. And it seems to be shaking up the legal market, there's no doubt. The good news: lawyers seem to be slowly developing a positive attitude towards technology.
The International Association of Young Lawyers (AIJA), with the help of the Council of Bars and Law Societies in Europe (CCBE), recently conducted a survey among international lawyers between the ages of 25 and 45 years old. The findings reveal that compared to 2016, lawyers are less fearful of technology replacing them (decrease of 43%). They also show that almost half of all respondents (42%) are confident that their firms are taking the necessary measures to integrate tech such as artificial intelligence (AI) tools, automation or the cloud into their workflow.
So, we already know what to do. And we are most definitely willing to embrace technology. But we don't know yet how to do it. There are so many technology providers on the market, so many different options that choosing between these can be quite daunting. This can rightfully bring some anxiety that may prevent technology adoption from happening faster. The implementation remains low still.
One way of boosting adoption can be for law firms to involve their lawyers in the digital transformation of their law firms. Sometimes this might be done through training or active participation in implementing these tech solutions, but also encouraging them to join professional networks. It is not uncommon for law firms and lawyer associations to set up think-tank groups or committees dedicated to monitoring of the so-called new law and of the legal tech solutions available. At AIJA, for instance, we seek to shape relations between our members from the legal world and tech industries. This is one of the many ways we try to contribute to a more active involvement of lawyers in the digital change. In this regard, our annual congress in Rome this year will also be open to legal tech industries willing to showcase their products and tools in front of a crowd of international lawyers from all over the globe. We invite the industry to join us there and encourage international lawyers from all around the world to come, test and bring the knowledge back to their respective firms.
Other legal service providers – a case for competition?
As the market for digital or digitally-enabled technologies – such as artificial intelligence (AI), machine learning and blockchain – continues to grow, so does the market for non-traditional legal service providers (ALSD). 86% of lawyers see this as a threat to their profession and believe that firms are more likely to employ non-lawyers to service clients in the name of cost-efficiency and making use of new technologies, according to the same survey.
But we should remain positive. Perhaps the rise of ALSDs comes from certain unmet client demands for more efficient, cost-effective and interdisciplinary solutions. Their growth can be in this case an opportunity to expand the legal service markets of our law firms. The same for interdisciplinary partnerships. There is untapped potential there. Law firms should look more at the industries that are already leading the digital revolution.
So, there is no case for competition there or at least, it shouldn't be. The increased availability of different services and experts should not lead to more competition in the legal marketplace but to more strategic collaborations to better serve our clients. This type of partnerships will allow lawyers to create more complete and compressive products for their clients and, without any doubt, this is good for their business.
Law firms may have to continue to move away from the traditional model focused on the firm's capabilities and develop a more business-oriented model where attention to the client is at the absolute centre of every step in their practice. Clients are now looking for greater understanding of their business, efficiency, faster response time and best uses of technologies. Sometimes we give overall solutions to the client and often the legal part is a part of this while the rest does not even involve legal knowledge.
The business customer-centric approach, together with some solid digital proficiency, a proper international network, good management skills and openness towards innovation are essential skills for today's and tomorrow's lawyers. Lead to innovate or be left behind.
Article published originally at www.artificiallawyer.com
---
Become a specialist in International Family Law at University of Carlos III of Madrid
19 February 2019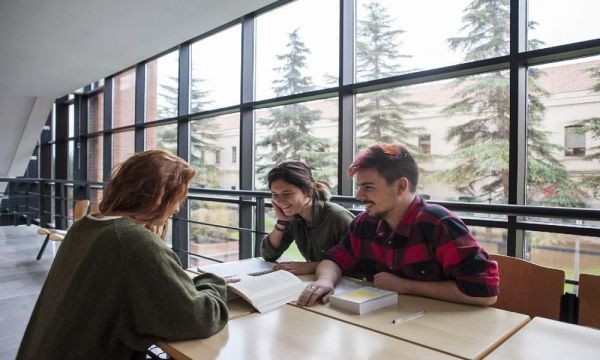 AIJA is happy to support once again the Master in International Family Law, a programme by the University of Carlos III of Madrid (Spain). The course aims to provide expertise in all family law matters from an international perspective.
The programme consists of nine modules: International marriage, International marriage crisis, Economic asset system, Sonship, International adoption, Child protection, International child abduction, Food, International sequence.
Classes are in Spanish and will begin on 22 February 2019. For more information, visit the dedicated website.
---
AIJA Insider: All about the real deal in M&A – Utrecht, 4-6 April
14 February 2019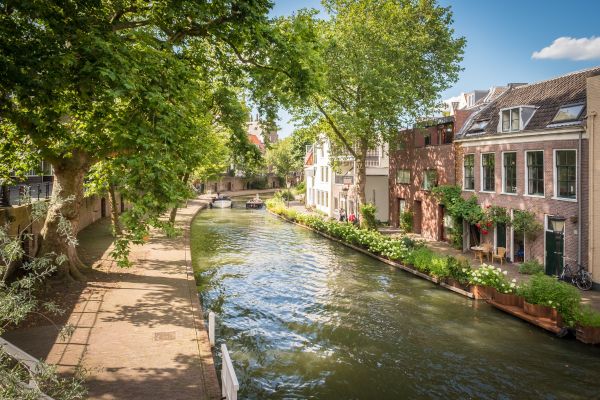 From 4 to 6 April, Utrecht will host AIJA's seminar on 'The real deal in M&A: All about transactions involving real estate property'. To learn more, we asked our organising committee to share some highlights and tell us more about the topic of the seminar.
Q1: What should participants expect?
Sjoerd Mol (Partner, Benvalor): The seminar promises to offer a very interesting academic programme, with the latest on transaction structuring in M&A real estate deals, due diligence, tax in real estate deals and case studies from industries such as hospitality, retail and industrial. The sessions will be held in a historical place, an old cloister that dates to 1348 and now houses the five-star hotel Karel V.
The programme will kick off with a welcome reception on Thursday, 4 April in the St Michael's chapel of the 112 meters high Dom Tower which used to be the private chapel of the bishop of Utrecht. Participants will be invited to climb all 464 stairs to the top!
Another highlight of the social programme will be the Friday night dinner and party afterwards. We are planning a four-course dinner including drinks, as well as a DJ and GT bar afterwards at The Court Hotel. Here we can party all night long, catch up with people we know and make new AIJA friends.
Saturday, 6 April (and the last day!) will offer participants a canal boat tour to enjoy Utrecht's famous wharves and canal houses. The day will end with a dinner in an amazing restaurant located in an old water tower.
Q2: Real estate M&A will be the main topic of your discussions. In your view, what are the main challenges in this area?
Michaela Pelinka (Partner, bpv Huegel): By nature, M&A transactions bring some challenges. One is to formulate clauses on warranty and potential guarantees in a correct manner. Careful consideration should be given especially to the characteristics that the purchased object must or must not have. Court decisions in this area are made case by case and are difficult to predict. In this case, we should also be looking at the conflicting interests of buyers and sellers.
Another challenge would be to manage the increasing complexity of regulatory requirements across different areas of public law, such as construction law, preservation orders, land use plans or land transfer law. These must be carefully considered, particularly in cases where the buyer wants to make structural changes to the property as they may act as deal breakers. Sometimes, even expert attorneys on real estate law might have to consult with their colleagues from the public law department.
To overcome these challenges, we must consider some do's and don'ts of an acquisition in real estate:
Q3: Real estate seems to be on of the hottest sectors for M&A in the coming years. What are the main trends to follow?
Michaela Pelinka (Partner, bpv Huegel): Investors, particularly European investors, are becoming more careful as a result of geopolitical tensions. They are seeking secure, long-term revenue. Brexit has left them quite insecure about the future.
At the same time, investments into areas which have previously been considered 'alternative' niches, such as co-living-Projects, student residences or data centres, have proven successful, whereas more 'traditional' segments such as offices are showing a certain decline.
Legal tech is already a reality, and it is disrupting the way real estate transactions are being processed. The potential applications are manifold and may greatly facilitate larger due diligences.
Register to find out more.
Early bird fees until 19 February. See you in Utrecht!
---
Load more