AIJA News
48th European Presidents' Conference – Vienna
09 March 2020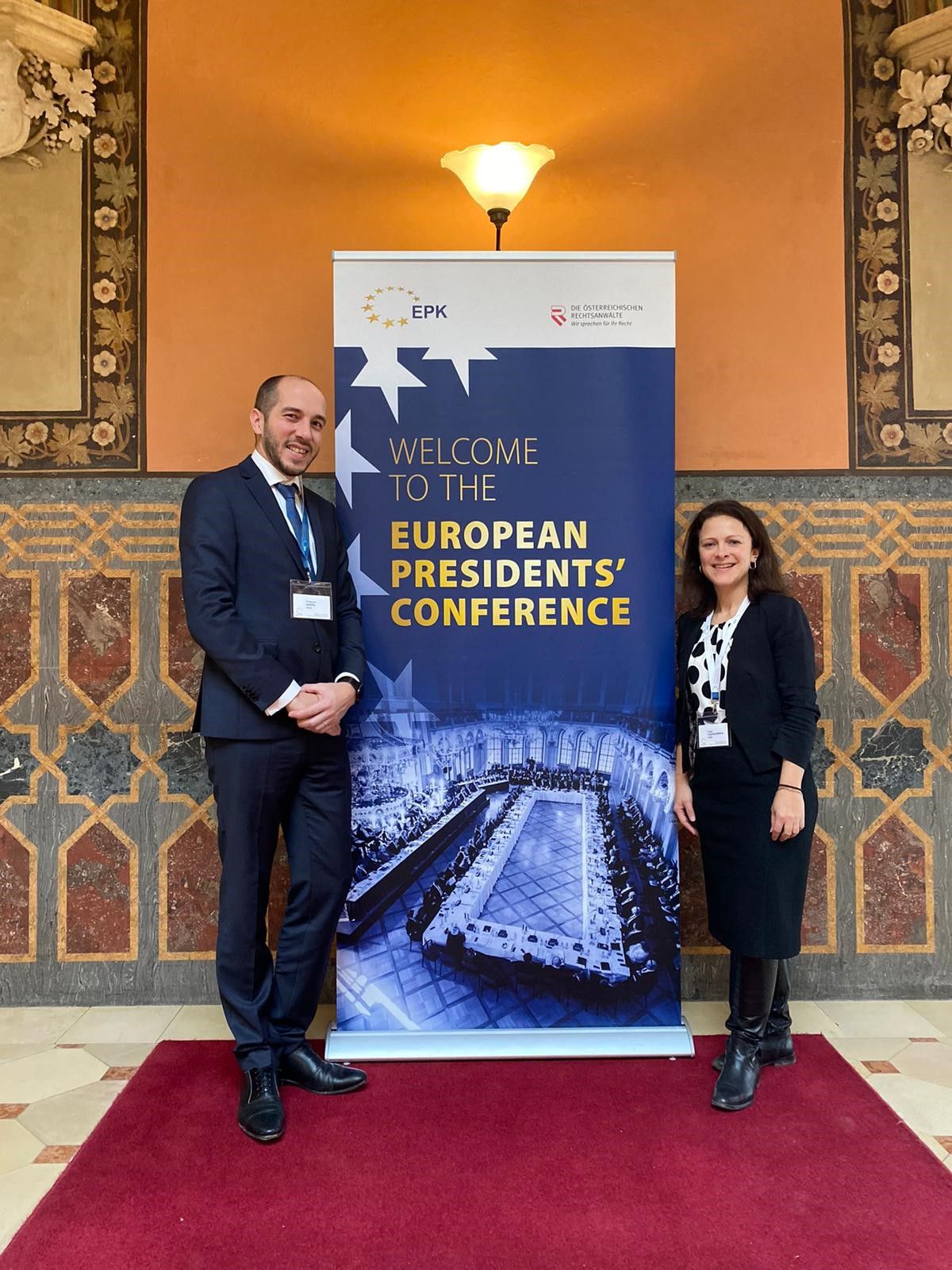 AIJA took part in the 48th European Presidents' Conference of Bar Associations and Law Societies on 21 February 2020 in Vienna.
Together with other Presidents and High Representatives of European Bar Associations, Law Societies and international lawyers' organisations, AIJA President Paola Fudakowska and AIJA First Vice-President François Barré participated in this year's discussion on 'Democracy and Rule of Law – Keeping up the Pressure' which was the main topic of the event.
Following the European Conference, a Resolution signed by 48 Bar Associations and international organisations of lawyers, including AIJA, has been released this month to share our joint commitment to the rule of law, the separation of powers, an independent judiciary and fundamental rights. The resolution also highlights widely shared support to members of the Polish legal professions who have been targeted by repressive disciplinary measures and have recently voiced their concerns during the so-called 'march of the 1.000 robes' in mid-January 2020.
In this context, the Resolution invites the wide legal family, all our fellow lawyers, judges and prosecutors to send a strong signal during a 'march of the European Robes' between 24 and 26 June 2020 in Brussels, Belgium.
As an international association, AIJA stands together with all judges, prosecutors, lawyers to defend the rule of law and safeguard the independence of the judiciary in Europe and beyond.
Read the full resolution here.
---
#EachforEqual every day
08 March 2020
An equal world is an enabled world. This year, the International Women's Day (IWD) is calling for collective action to achieve more gender balance in the world. Celebrated on 8 March, this annual celebration is also an opportunity to reflect on the importance and value of diversity within society and the role we all play in encouraging equal opportunities.
Here at AIJA, diversity is the beating heart of our association and we have dedicated the year of 2020 to this topic. As the International Association of Young Lawyers, it's diversity that first brought us together and continues to do so.
'My election as the fifth female President of AIJA in the last decade illustrates how the members of our association for international young lawyers actively support female empowerment and leadership', says AIJA President Paola Fudakowska.
Our statistics speak for themselves: 43 per cent of our members are women and 51 per cent of the officer roles are held by women. There is currently a gender balance across the Association's executive board and during the past ten years 73 per cent of the senior leadership roles on our executive board were held by women.
Paola makes the point that, 'We lead by example to show - in the words of another champion for female empowerment - women don't need to find a voice, they have a voice. They need to feel empowered to use it and people need to be encouraged to listen'.
Following the 2020 narrative of 'an equal world is an enabled world' – and recognising everyone's role in this – AIJA will celebrate diversity at our 58th annual congress in Rio de Janeiro, from 24-28 August. Under the theme 'United in Diversity: Empowering our Future', the congress will advocate for a dynamic and wide-ranging profession; it will offer a discussion platform to provide insights into the complex and multidimensional nature of our society. The congress will also mark the launch of the AIJA Women's Network, an initiative to leverage the strength and capabilities of AIJA's members to promote and progress the advancement of women's careers in the legal sector. Whilst we can't single handily solve the issues women face in the legal profession, we believe that our collective strength can enable us to together build brighter careers for the woman of today and the future.
With over 4,000 members from more than 90 countries, it's also the cultural diversity within our association that has empowered us to grow strong alliances across our differences, fostering strong relationships and connections both inside and outside our association in the past 58 years.
Collectively, each one of us is able to contribute towards a more gender equal world. Gender equality matters in business, government and society. Because an equal world is an enabled world, AIJA chooses to be #EachForEqual every day.
This year, our members have accepted the #EachForEqual challenge launched by the UN to promote equal opportunities. Want to share your photo? Put your arms up front and strike the #EachForEqual pose. Send us the photo by email with a short message on the value of diversity and gender equality within society. Over the next weeks we will be publishing our members' messages on our social media.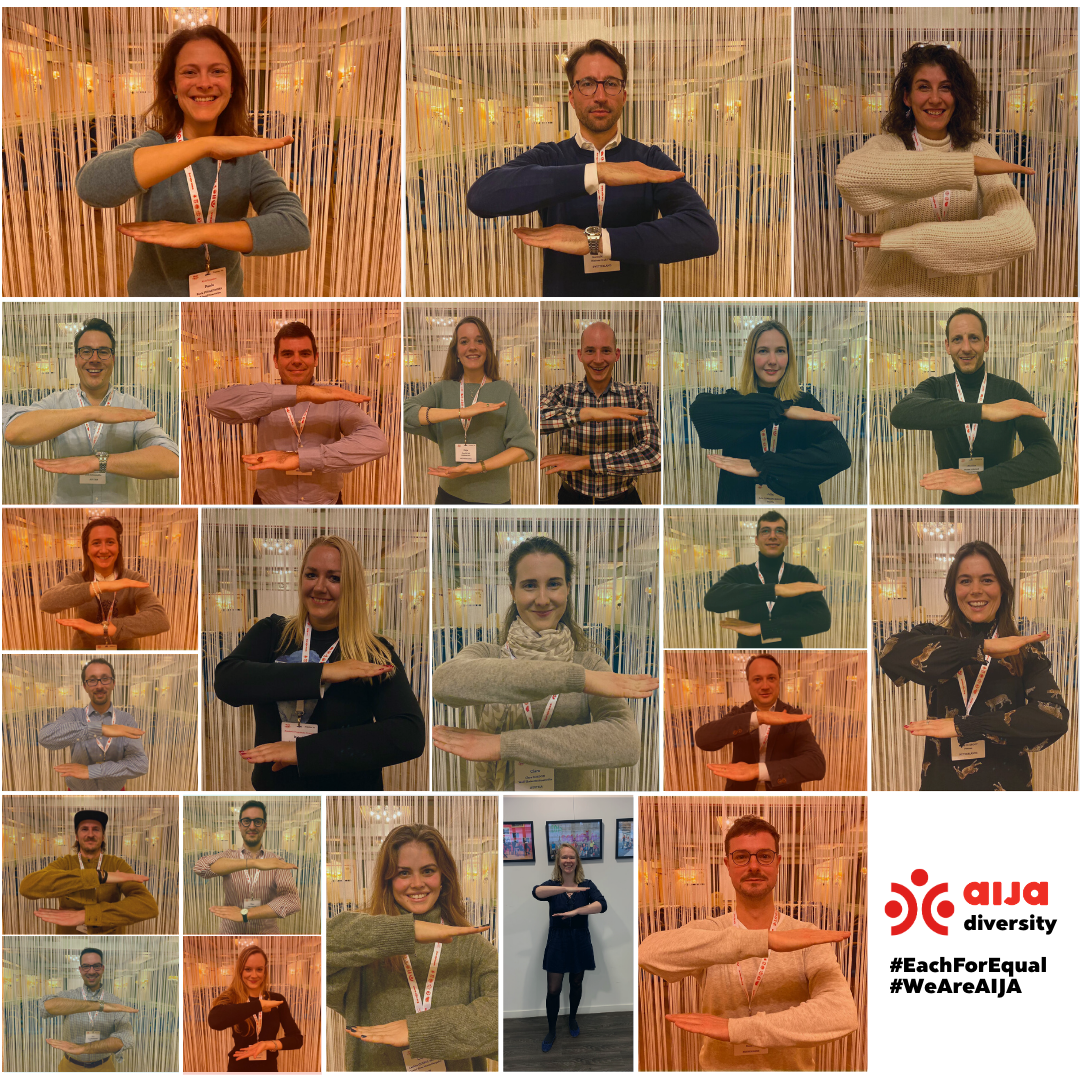 ---
AIJA to launch women in law network
06 March 2020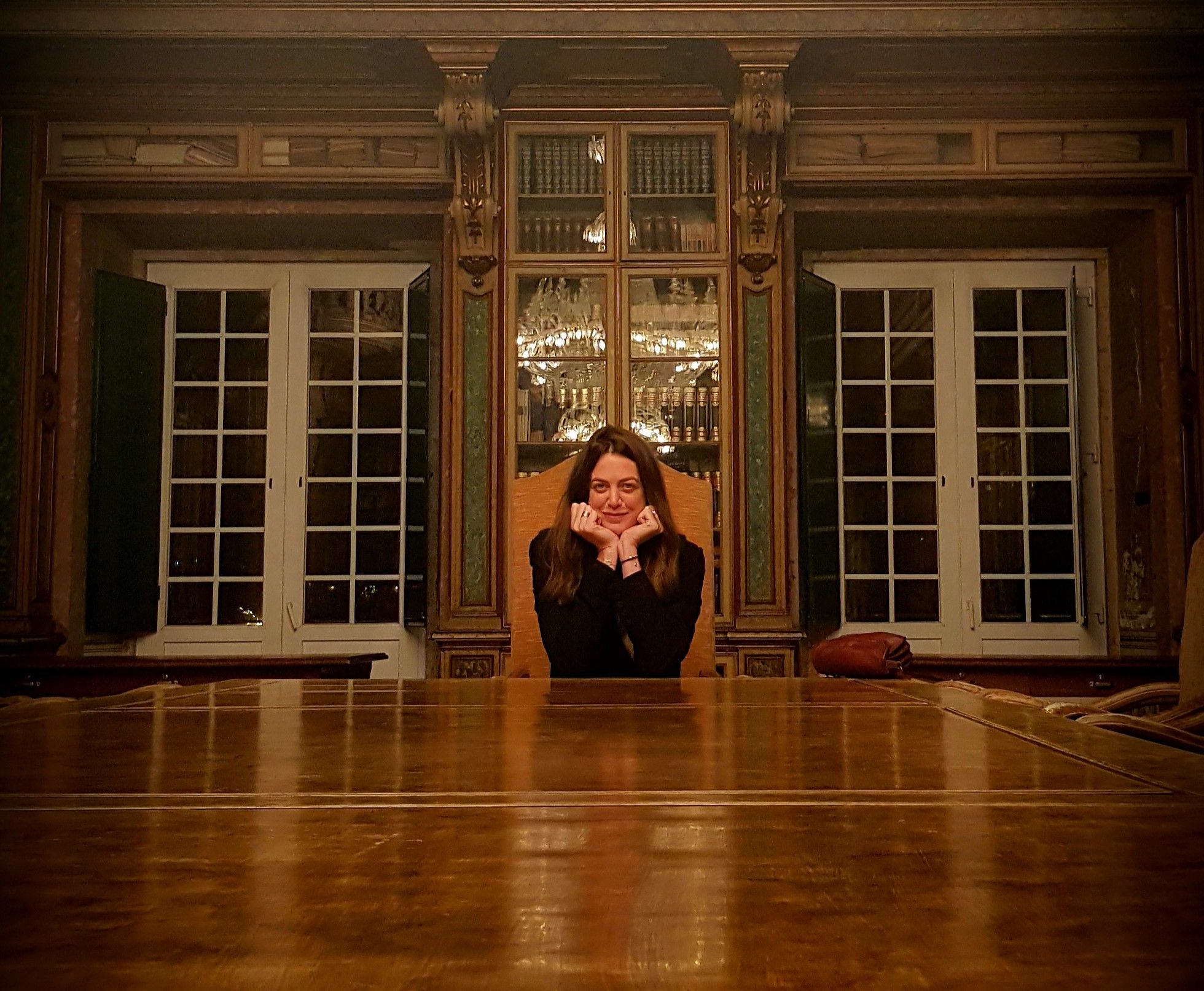 8 March marks the International Women's Day. This year's theme is 'Each for Equal' which is about challenging stereotypes, broadening perspectives and celebrating women's achievements. We spoke with Jennifer Maxwell, President of the Banking, Finance and Capital Markets Commission, about the launch of the AIJA Women's Network and gender diversity in the legal profession.
1. What inspired you to create the AIJA Women's Network initiative?
Forty-three per cent of AIJA members are women and fifty-one per cent of AIJA's officers are women. This high level of participation is impressive, especially when we look at gender diversity statistics from the wider legal sector, which are less encouraging.
Moving towards equal representation requires substantial changes within the legal sector and at a societal level. But we can't wait for that to happen.
And while each of us can work to effect change within our own practice and firm, I believe that our unique and untapped tools are the networks and capabilities of the women members of AIJA. If we work together and share our experiences, we can build our careers together.
So I shared this idea with several AIJA friends (including Paola Fudakowska, AIJA President), and together we formed the AIJA Women's Network.
2. What is your main goal for the AIJA Women's network?
The main goal of our network is to leverage the strength and capabilities of AIJA's members to promote and progress the advancement of women's careers in the legal sector.
Our first session at the Annual Congress will be a series of moderated discussions on how to challenge stereotypes, fight bias, build client relationships, and move towards partnership.
We're going to listen to each other to gain insight from our respective real-life successes and brainstorm about how to work together to move forward in our careers. I believe that we can learn as much from real-life women and their professional experiences, obstacles and successes as we can from experts. Plus, we can help one another.
The long-term goals of the network will be determined by everyone at our first session. So I hope that many people attend so that they can have their say! I also want to mention that in the long term, the network will not be restricted to women.
3. What one piece of advice would you give to a woman thinking of starting a career in law?
While having mentors who are more senior to you is important, it's just as important to develop strong relationships with people who are at the same stage as you are. These relationships will help your personal and business development, as you can work together to overcome the obstacles that inevitably pop up. The concept of 'peer mentorship' is the main driver behind our network's first session.
4. The number of women joining the legal profession is rising. What impact do you think a more representative split at the top of the profession would have?
The number of women entering the legal profession has been high for many years. The real problem is how to keep women in law. For example, in Germany, up to 50% of the first-year associates are women, but at the equity partner level only 16% of partners are women.
It's been proven in study after study that having women in decision-making roles improves company performance. Diversity equals profitability, and the same principles apply to the legal sector.
5. Which powerful woman do you admire the most and why?
The women I most admire and who have had the most impact on me are those who are in my day-to-day life. I have been lucky to work with some incredible women (both colleagues and clients) who have shown me, by example or through mentorship, new ways to address the societal and professional barriers that we face as women lawyers. That being said, I must also state that Beyonce is amazing. #beyhive
6. What does this year's International Women's Day 2020 slogan #eachforequal mean to you?
It's a reminder that while the world is moving ever closer towards equality, we must all play our part to make those vital changes happen.
---
Advertise in our 2019/20 yearbook
02 March 2020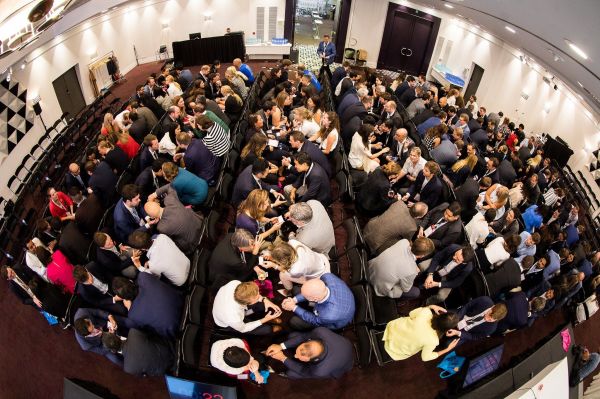 4,000 yearbooks are sent to our members and supporters in more than 90 countries worldwide. Showcase the services of your law firm and profile yourself by publishing an ad in the AIJA 2019/20 yearbook.
Check out the different options and choose your preferred level of visibility.
Profile A - Personal profile

Profile B - 1/4 page ad

Profile C - 1/2 page ad

Profile D - Full page ad

Publication of your photo and contact details

Inside page (black & white or full colour)
Format: 57,5 x 81,5mm (+ 3 mm bleed)

Inside page (black & white or full colour)
Format: 180 mm x 81,5 mm (+ 3 mm bleed)

Inside page (black & white or full colour)
Format: 148 mm x 210 mm (+ 3 mm bleed)

€150 (+ VAT if applicable)

€600 (+VAT if applicable)

€950 (+VAT if applicable)

€1,600 (+VAT if applicable)
---
Load more