AIJA News
World Day of Social Justice: Closing the inequalities gap
20 February 2020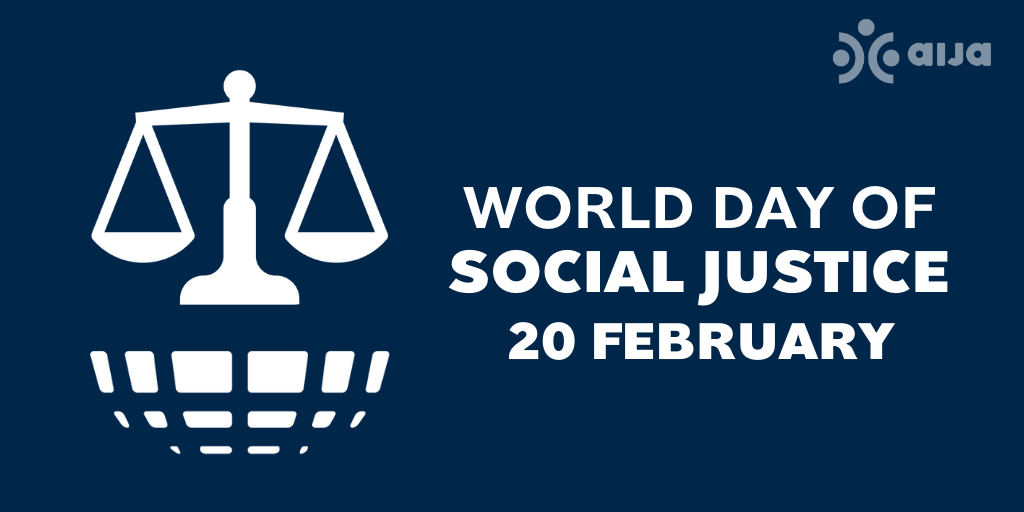 'Social justice is an underlying principle for peaceful and prosperous coexistence within and among nations. We uphold the principles of social justice when we promote gender equality or the rights of indigenous peoples and migrants. We advance social justice when we remove barriers that people face because of gender, age, race, ethnicity, religion, culture or disability.' - United Nations
Today, the 20th of February 2020, we join the United Nations in the commemoration of the World Day of Social Justice: a day for us as a young lawyers' association, for us as lawyers and, more generally, for us as members of society, to raise awareness on the pursuit of social justice by promoting the human development and human dignity of all. Today, we remind ourselves that the notions of inclusive development and respect for human dignity lie at the heart of human rights. We emphasize once again that we cannot attain social justice, unless we respect human rights.
To mark this year's World Day of Social Justice, the United Nations has chosen the theme 'Closing the inequalities gap to achieve social justice'. Within this context, today is also a day to celebrate the fact that the last decade has shown a decline (albeit in modest figures) in global inequality for the first time since the 19th century. And yet, as encouraging as this might sound, there is still more to be done: 'While we have made many notable advances in this field, there is still much work to be done, not only to track inequality but also to better understand how the rules of the global economy can help drive inclusive growth' (World Bank). In particular, with the global economy itself being pressured by disruptive developments that are fueled by protectionism, the digital economy and the threat of climate change, it is fair to say that we have reached yet another critical stage in the pursuit of equality. As the United Nations have pointed out, 'this is a critical time for decisive actions for an equitable future, which requires strong and coordinated responses at the global level to address the multidimensional root causes and to achieve the 2030 Agenda for Sustainable Development'.
Today, as we stand at the dawn of a new decade, i.e. the decade preceding the 2030 deadline of the Agenda for Sustainable Development, we follow the United Nations in their call to uphold global social justice. We assert human dignity and human development and call upon our members to continue to do what is in their capacity, particularly as lawyers, to improve social conditions and remove the barriers faced by people because of gender, age, race, ethnicity, religion, culture or disability. Closing the inequalities gap might be a challenge indeed, but it's high on the agenda of our association. Our annual congress in Rio will be an occasion to explore the topic even further as we will discuss diversity and inclusion under the theme 'United in Diversity: Empowering our Future'.
The article has been written by AIJA's Human Rights Committee to mark the World Day of Social Justice. To find out more about the World Day of Social Justice, please visit the UN website.
---
More than 100 young lawyers gathered in the Dolomites to discuss M&A
17 February 2020
This year, the annual AIJA M&A winter seminar took place in Madonna di Campiglio, from 15 to 18 January. Marco Gardino (R&P Legal - Italy) summed up the event by sharing some of the main highlights with us.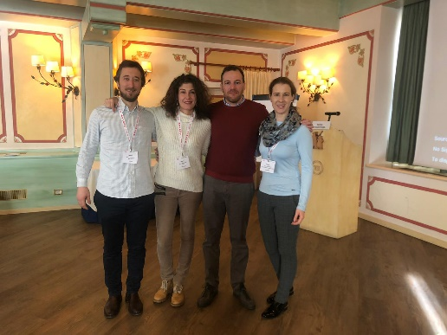 The organising committee, Marie Brasseur (ALTIUS - Belgium), Marco Gardino (R&P Legal - Italy), Clara Gordon (WOLF THEISS Rechtsanwälte GmbH & Co KG - Austria) and Matteo Vernizzi (Studio Legale Spinazzi Azzarita Troi Genito - Italy), planned out three days of workshops which explored teamwork in M&A transactions as well as which M&A transaction 'pitfalls' arise from other legal fields.
The seminar was opened by AIJA President Paola Fudakowska, with an attendance of more than 100 lawyers from more than 20 jurisdictions. The welcome address was followed by a panel on how the limits set by antitrust law can be integrated in M&A processes in a practicable way. Moderators Clara Gordon (Wolf Theiss - Austria) and Vittoria Deregibus (Pedersoli - Italy) discussed the topic with the two antitrust law experts Gustaf Duhs (Stevens & Bolton - United Kingdom) and Isabel Oest (Commeo LLP - Germany).
Antti Sailakivi (HPP attorneys - Finland) and Alex Montoya (Casahierro Abogados - Peru) then guided the tax panel on how to structure the deal from a tax perspective and what specific tax clauses should be envisaged in the transactional documents with the two tax law experts Alessandro Foti (De Berti Jacchia Franchini Forlani - Italy) and Alberto Brazzalotto (Maisto e Associati - Italy).
HR issues in M&A transactions are always crucial for M&A transactions. Using a very interactive approach, with an interesting live survey system, Dino Serafini (Ughi e Nunziante - Italy) and Jakob Nortoft (Glimstedt - Sweden) moderated a very effective panel with Nicky De Groot (Penrose Law - Netherlands), Stefan Muller (Wenger & Vieli - Switzerland) and Zuzana Chudackova (BNT attorneys - Slovakia).

On the second day, the first panel was dedicated to data protection issues, with an interesting analysis by Siri Martensson (Morris Law - Sweden) and Karolina Miksa (WKB - Poland) on the impact of GDPR in the management of M&A transactions, moderated by Giorgio Ferrero (Portolano Cavallo - Italy) and Dr. Daniel Mösinger (K&L Gates - Germany). The second panel focused on dispute resolution: Lars Raedschelders (Sherpa Law - Belgium) and Thomas Seeber (Kunz Wallentin - Austria) discussed the importance of efficient dispute resolution of M&A disputes with expert litigators, Liv Bahner (Bratschi - Switzerland) and Marie Davy (Kramer Levin Naftalis & Frankel LLP - France).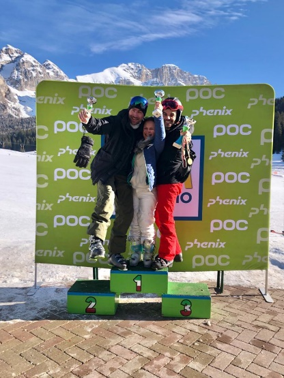 Marie Brasseur then moderated a well-attended panel dedicated to exchanging views with in-house counsel. Gloria Bertini (Head of Contracting, Snam SpA - Italy), Nemio Passalacqua (General Counsel Europe, Petronas Lubricants - Italy) and Davide Davico (General Counsel, Ersel Investimenti - Italy) debated how interaction between in-house lawyers and external counsel can be improved.
The need to interact in M&A transactions with lawyers from very diverse backgrounds requires great project management capabilities. For this reason, the programme closed with a project management training session led by DLM Partners. The participants worked on a practical exercise, which was also a great support activity for CBM Italia Onlus.
Besides the academic content, the seminar featured a fantastic social programme, with skiing as well as the first AIJA ski mountaineering excursion. Participants enjoyed a dinner at the well-known Chalet Fiat, surrounded by the unique landscapes of Dolomiti di Brenta.
---
AIJA finances explained
10 February 2020
AIJA is a longstanding and growing international association which offers professional and personal development opportunities to young lawyers worldwide. Operating in a financially sustainable way is important to ensure we offer the best possible value for money through our events and other membership benefits.
We are a non-profit organisation which means we don't aim to make any profits. In 2016, AIJA had a surplus, or accumulated funds, generated from membership fees, event registration fees and event sponsorship. The decision was made to invest those funds to fund growth in strategic destinations to extend our global reach, to develop membership services and make long-term sustainable investments. Through this approach we were able to hold events in strategic locations, attract new members, contribute to the local young legal community whilst growing our association's international presence, present in 90 countries.
Our members expect us to manage our finances sustainably and responsibly. We therefore regularly review our income and expenditure to make sure that we are investing in the most efficient way. We have devised a long-term plan, allocating funds where they are most strategically beneficial. Moving forward, the association will also increase its efforts in developing year-round institutional sponsorship to cover AIJA's operational costs and support event-related expenses. This will diversify and increase the income streams of the association, but also build organisational resilience.
Below you will find a broad overview of our finances. For a more detailed analysis, members can see AIJA's annual accounts which are presented every year at the General Assembly during the Annual Congress and can be found in the MyAIJA members platform. Our Bureau is available to discuss the association's finances with you.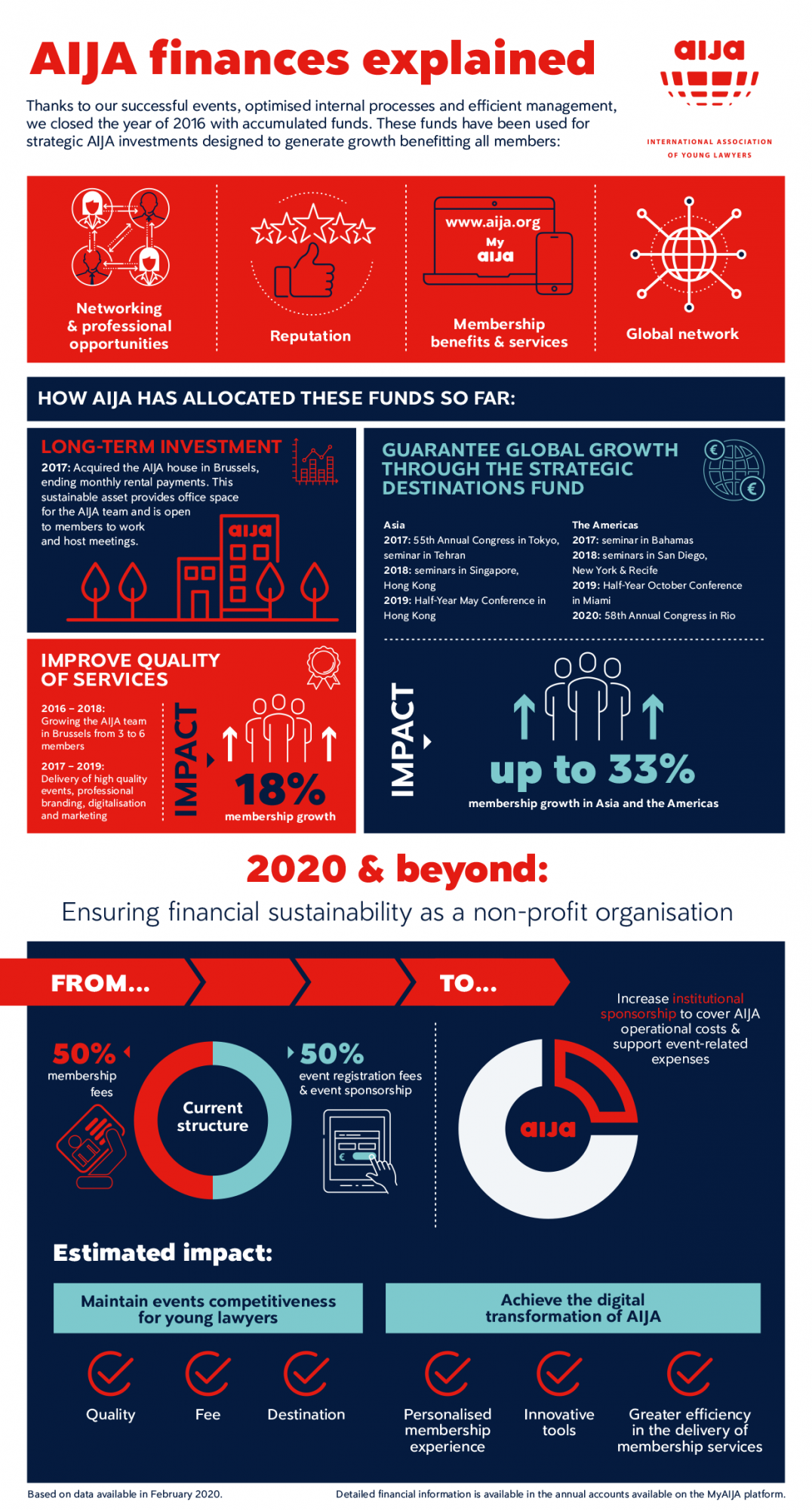 ---
Load more