Navigating Through Troubled Waters; Current Trends in International Maritime and Energy Insolvencies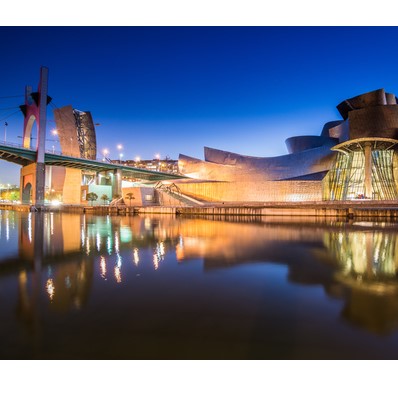 Bilbao
28 September 2017 - 30 September 2017
---
The Transport, Insolvency and Energy Law Commissions are delighted to announce the Seminar "Navigating Through Troubled Waters; Current Trends in International Maritime and Energy Insolvencies" which will take place in Bilbao on 28th to 30th September.

Following the financial 2008 crisis, both the Maritime and Energy sectors have been seriously and adversely affected, resulting in remarkable cross-border insolvencies of large or leading corporations in the field. The Seminar will be devoted to the study and analysis, from a multi-jurisdictional perspective, of the whole spectrum of multinational insolvencies procedures, paying special attention to a pragmatic approach of the matter and to real-life situations.

Highlights of the Seminar will include:

- Pre-Bankruptcy arrangements.
- Recent updates in Maritime and Energy Insolvencies
- The interplay between Insurance and Insolvencies
- Ammunition for the counter parties; debtors Vs creditors
- Panel discussion on Forum Shopping alternatives.

Bilbao is the heart of a metropolis where more than a million people live. It is the centre of the economic-social development and the main factor of the modernisation of the Bay of Biscay. The great architectural and infrastructure projects have been the driving force of the urban and economic regeneration of the city. The city is the capital of the area of Biscay and is surrounded by a fertile landscape with forests, mountains, beaches and steep coasts.

A city of contrasts, Bilbao has the unexpected duality of things to do, see and eat in an urban landscape with elements of a country setting. Look to the left, and you will see a futuristic tram silently gliding along the old street; to the right, the river is lined with pastel, crackling buildings seemingly untouched since they were built.

Join us and let the OC welcome you before you enjoy the wonders of this multi contrast beautiful city and you get scientifically stimulated by a vast diversification of top prepared speakers.
---
AIJA Commissions

Environmental and Energy Law
Insolvency
Transport Law
---
Practical information
Organizing Committee
Marisa HERNANDEZ
ISOLAS (GIBRALTAR)
Jeremy HERSCHAFT
Blank Rome LLP (UNITED STATES)
Anouk ROSIELLE
Dentons Boekel N.V. (NETHERLANDS)
Hector SBERT PEREZ
LAWANTS- Lawyers & Accountants (SPAIN)
Javier ZABALA
MEANA GREEN, MAURA & Co (SPAIN)
Maria ZABALA
ABBANTIA LAW FIRM (SPAIN)