Legal Project Management with Marion Ehmann (DE) | AIJA dinner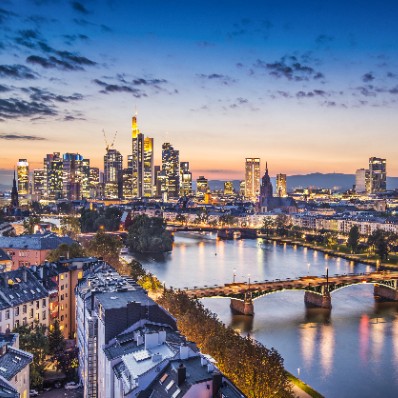 Frankfurt
28 - 29 February 2020
---
On behalf of the International Business Law Working Group of the German Bar Association (DAV), AIJA members Orsolya Görgenyi and Adi Seffer organise the first DAV training camp from 28 to 29 February 2020 in Frankfurt. Participants will learn about Legal Project Management from Marion Ehmann, ICF-cert. coach (PCC), IILPM-cert. Legal Project Practitioner. Marion has previously presented on the topic at AIJA's Annual Congress in Rome and SCILL seminar in 2018.
The event will be held in German. AIJA members can register at the preferential DAV members rate.
AIJA members can also join the welcome dinner organised by Rebekka Stumpfrock, AIJA's national representative for Germany. The dinner will take place at Restaurant Medici (Weißadlergasse 2, 60311 Frankfurt) on the evening of Thursday, 27 February. If members wish to join the dinner only, they can register at the above link, under the section 'optional events'. Further details will be communicated soon.
For the German description of the event, please see below.
Die ARGE Internationales Wirtschaftsrecht im DAV (AIJAs Honorary Presidents Orsolya Görgényi und Adi Seffer) wird Anfang am 28./29.02.2020 in Frankfurt ihr erstes Trainings-Camp veranstalten. Das Thema Legal Project Management wird sein und Marion Ehmann wird die Trainerin sein. Einige AIJA-Mitglieder kennen sie vielleicht von der SCILL-Session beim Jahreskongress 2019 in Rom oder vom SCILL-Seminar 2018 in Sofia. Alle AIJA-Mitglieder können sich zum Tarif für DAV-Mitglieder anmelden.
Am Donnerstagabend 27.02.2020 wird ein von der AIJA (Rebekka Stumpfrock) organisierter Begrüßungsabend mit Dinner stattfinden. AIJA-Mitglieder haben die Möglichkeit, sich nur für den Begrüßungsabend anzumelden. Die Anmeldung für den Begrüßungsabend findet ihr im Abschnitt "Optional Events". Nähere Details werden wir noch bekanntgeben.
---
AIJA Commissions

Skills, Career, Innovation, Leadership and Learning (SCILL)
---