Immigration Law Commission Day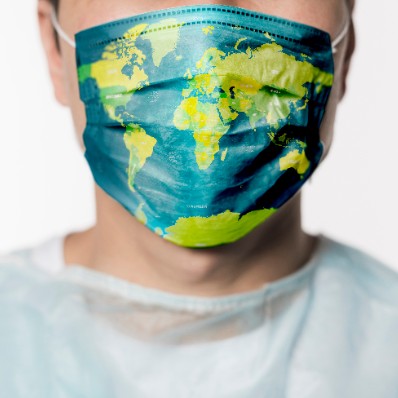 Online
05 November 2020
13:00
- 18:00 CET
---
It has been a year when everything we know about global mobility has been upended. As borders closed and people found themselves stuck in different countries, immigration systems have had to adapt at short notice to account for those who found themselves displaced. These displacements have had ripple effects, leading to unintended social security and taxation consequences. More broadly, the rise of the remote office raises long term questions about how, and for our purposes, from where, an international workforce can log on.
And, of course, the health and economic impacts of the pandemic create a climate of fear in which migrants remain vulnerable to scapegoating by those in power.
Drawing on these trends, the Immigration Law Commission Day will feature the following three sessions:
Social Security, Tax Issues and Immigration
Social security and tax issues relating to the transfer of employees continues to evolve. COVID-19 has also impacted these matters insofar as it has disrupted employee mobility. This seminar will accordingly focus on relevant issues relating to social security and tax matters in a rapidly changing immigration landscape.
Taking place just days after an election in which competing views on migration were very much at the forefront, this panel will explore the impact of the rise of populism on immigration, particularly across Europe and the US. We will examine long term trends, as well as the impact of the pandemic and closed borders on policies and approaches to migration going forward.
COVID-19's Impact on Global Economic Migration
In this seminar, we will investigate in-depth both the short- and long-term impacts of the COVID-19 pandemic on global economic immigration. Specifically, we will debate whether COVID-19 will retard the movement of both low and high skilled workers both within and between developing and developed countries. We will also explore the potential impact on economic growth, particularly in immigrant receiving countries, of a reduction in the intake of skilled immigrants. We will also contemplate whether COVID-19 will impair efforts to expand global trade and, thereby, result in a greater emphasis on localism and/or regionalism.

In addition to the academic sessions, the day will include a virtual speed networking event and a cocktail session (with quiz contest).
More information about the speakers and the schedule under the programme section of this page
Please fill in this form if you want to attend any part of our social programme.
Organising Committee
Malini Skandachanmugarasan, Doyle Clayton
Sharaf Sultan, Sultan Lawyers
Stefan Müller, Wenger Vieli
Katie Newbury, Kingsley Napley LLP
All academic sessions are recorded and shared in the Resource Centre the week after the events.
---
This event takes place during: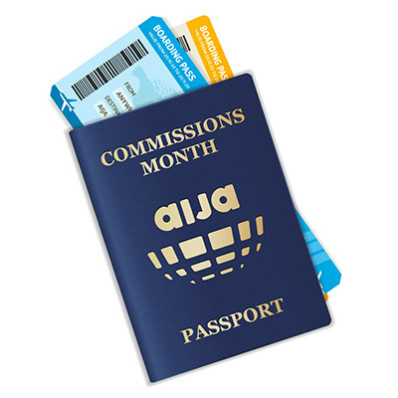 AIJA Commissions Month
20 October - 20 November 2020
---
AIJA Commissions

---

Programme - Immigration Law Commission Day

Thursday 05 November 2020

Welcome Address by the AIJA President

Social Security, Tax issues and Immigration
Moderator:

Kato Aerts

, LYDIAN


Speakers

:

Katrien Bollen

, Tiberghien

Yvonne Bakker,

Atlas Tax

Thomas Kälin

, Meyerlustenberger Lachenal

Populism and Immigration


Moderator:

Malini Skandachanmugarasan

, Doyle Clayton

Speakers

Colin Yeo

, Garden Court Chambers

Barbara Wegelin

, Van der Woude de Graaf

Karnig Dukmajian

, Fragomen

Katie Newbury

, Kingsley Napley LLP

COVID-19 Impact on Global Mobility

Moderator

:

Sharaf Sultan

, Sultan Lawyers

Speakers

:

Torsten Gross

, Heuking Kühn Lüer Wojtek

Nan Sato

, Fisher Phillips

Cocktail session with quiz contest
---
Organising Committee
Inka KNAPPERTSBUSCH
CMS Hasche Sigle P. v. RAe u. StB mbB (GERMANY)
Agata ADAMCZYK
Adamczyk, Liber & Współpracownicy (POLAND)
Kato AERTS
Lydian (BELGIUM)
Cherry ALMEIDA
Caland Advocaten (NETHERLANDS)
Giovanni ANGLES
Shook Hardy & Bacon LLP (UNITED STATES)
Chris ATKINSON
LK Law LLP (UNITED KINGDOM)
Ferenc BALLEGEER
FB-tax (BELGIUM)
Luana BARROS
Montaury Pimenta, Machado & Vieira de Mello Advogados (BRAZIL)
Marc BUCHMANN
Fischer Ramp Buchmann ltd (SWITZERLAND)
Alisa BURKHARD
FlyingLawyers (SWITZERLAND)
Davide CANEPA
STUDIO LEGALE MORDIGLIA (ITALY)
Daria CAPOTORTO
Tonucci & Partners (ITALY)
Gustavo COELHO
Bastilho Coelho Advogados (BRAZIL)
Silvia DAHLBERG
Advokatfirman Vinge KB (SWEDEN)
John DAVIES
Farrer & Co (UNITED KINGDOM)
Jeroen DE CONINCK
Advocatenkantoor De Coninck (BELGIUM)
Jérôme DEBRAS
LEGALIM (FRANCE)
Carlos Federico DELRAZO OCHOA
Carvajal y Machado, S.C. (MEXICO)
Liesbet DEMASURE
(BELGIUM)
Marika DEVAUX
MAAT avocat (FRANCE)
Bérangère DIOT
Cabinet d'avocats CADIOU BARBE LAROQUE (FRANCE)
Lauren EVANS
Kingsley Napley LLP (UNITED KINGDOM)
Adam FLACKS
LK Law LLP (UNITED KINGDOM)
Hannah FRY
39 Essex Chambers' Commercial and Construction Team (UNITED KINGDOM)
Inga GEORGE
boesling IP Rechtsanwälte PartG mbB (GERMANY)
Bruno GUARNIERI
Farroco Abreu Advogados (BRAZIL)
Bernd HAUCK
Kellerhals Carrard Basel KlG (SWITZERLAND)
Nicolas HERREN
Pestalozzi Attorneys at Law Ltd (SWITZERLAND)
Hendrikje HERRMANN
Esprit Europe GmbH (GERMANY)
Audrey JARRETON
Stibbe Avocats (LUXEMBOURG)
Rainer KASPAR
PHH Rechtsanwälte GmbH (AUSTRIA)
Katarzyna KUZMA
Domanski Zakrzewski Palinka sp.k. (POLAND)
Sophie LENS
ALTIUS (BELGIUM)
Laura MANZ
Kellerhals Carrard (SWITZERLAND)
Eliseo M. MARTíNEZ
Eliseo M. Martínez (SPAIN)
Giorgia MASSARO
Avv. Giorgia Massaro - LegLegal (ITALY)
Edvinas MESKYS
Lietuvos jaunuju advokatu asociacija (LITHUANIA)
Johannes MEYER-MYKLESTAD
Advokatfirmaet Selmer AS (NORWAY)
Anda MIZE
Eleving Vehicle Finance, AS (LATVIA)
Stefan MUELLER
Wenger Vieli AG (SWITZERLAND)
Katie NEWBURY
Kingsley Napley LLP (UNITED KINGDOM)
Ansam OKBANI
RICHEMONT DELVISO (FRANCE)
Alessandro PACI
RP Legal & Tax Associazione Professionale (ITALY)
Krzysztof PAWLAK
Schoenherr Halwa sp.k. (POLAND)
Armando PERNA
Pozzi&Partners (ITALY)
Jacopo PIEMONTE
De Berti Jacchia (ITALY)
Lars RAEDSCHELDERS
Fieldfisher LLP (BELGIUM)
Martin RAUBER
Eversheds Sutherland Ltd.. (SWITZERLAND)
Eliana RIVERA
Lacco S.A.S. (COLOMBIA)
Pierre-Yves SAMSON
Zschunke Avocats/ Rechtsanwälte (FRANCE)
Christian SAUER
BCLP (FRANCE)
Thomas SEEBER
Kunz Wallentin Rechtsanwälte GmbH (AUSTRIA)
Claire SHEPHERD
Travers Smith LLP (UNITED KINGDOM)
Malini SKANDACHANMUGARASAN
Doyle Clayton (UNITED KINGDOM)
Eleni SKOUFARI
Zepos & Yannopoulos Law Firm (GREECE)
Sharaf SULTAN
(CANADA)
Charlotte TREGUNNA
Peters & Peters (UNITED KINGDOM)
Sanne VAN RUITENBEEK
Pallas Advocaten (NETHERLANDS)
Julie WARNECKE
M&S Law S.à r.l. (LUXEMBOURG)
Dirk WIEGANDT
Hanefeld Rechtsanwälte (GERMANY)
Lukas WIESER
ZEILER FLOYD ZADKOVICH (AUSTRIA)
Clemens WILLVONSEDER
Binder Grösswang Rechtsanwälte GmbH (AUSTRIA)
Christopher WOLTERS
Blomstein Part mbB (GERMANY)