IBA Criminal Law & AIJA Commercial Fraud | Learn & Network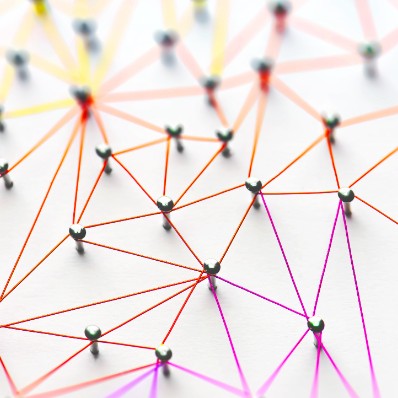 Online
26 May 2021
17:00
- 18:30 CEST
---
The AIJA Commercial Fraud Commission is pleased to announce another exciting event for its popular "Learn & Network" series, this time organised in partnership with the International Bar Association Criminal Law Committee.
This virtual gathering will be taking place on Wednesday, 26 May from 17:00 to 18:30 CEST . It will start with a discussion on "How to up your game: what the Grand Masters can teach us about strategic resilience building" and continue on "Learning from the weirdest cases that you have ever heard about".
We will kick off with a short introduction and welcome from both associations. This will be followed by a keynote address by Dr Mecky McNeil and Dr Michelle Wright on how to stay effective during stressful periods, through a case study of Grand Masters.
Grand Masters burn up to 6000 calories in a single match. How can someone who sits in a chair for 8 hours or more and moves only his arm to move a chess piece, spend so much energy? The answer is stress. Grand Masters are the greatest mind athletes of them all and follow rigorous training schedules to ensure they are match fit. We will explore the strategies they use and see how we can adopt them, to become more resilient in our own lives.
In the second part, the event will switch to a networking discussion where participants from both associations will get to know each other in an informal atmosphere and talk about the weirdest case they ever worked on.
How to join
This is a free event for AIJA members. To join, please register here.
Speakers
Dr Michelle Wright, MBChB MRCGP DRCOG DCH

As company Director, Dr Michelle Wright leads the dynamic HealthFirst team of doctors, nurses, midwives and hard-working administrative and marketing support. A British-trained General Practitioner (GP), Michelle also works part-time as a doctor in the Staff Medical Service of the International Labour Organisation, Geneva, maintaining her patient contact and clinical work. For over 10 years, she has had her own weekly radio show, Health Matters, on World Radio Switzerland: https://worldradio.ch/radio/shows/health-matters/ Passionate about health promotion and disease prevention, Michelle has a diploma in Lifestyle Medicine from the British Society of Lifestyle Medicine. She is also an ensa Mental Health First Aid instructor trainer and course instructor.
Dr Mecky McNeil, MBBS BSc MRCGP ACC

As Mental HealthFirst Director, Dr Mecky McNeil helps coordinate and deliver our mental health seminars and trainings. Mecky is a British-trained General Practitioner (GP) with 15 years of clinical experience. She worked in a large family practice for many years and was also a GP specialist in Cardiology. Always passionate about health promotion and disease prevention, Mecky became a health coach in 2017 after completing her training as an associate coach with University of Cape Town Postgraduate Business School. She now focuses on mental health and alongside her role with HealthFirst, Mecky has a part-time role at ensa Mental Health First Aid in Switzerland. This includes developing the MHFA programmes in English, alongside being an instructor trainer and the English ensa instructor co-ordinator.
Sponsored by :
---