IBA-YLC & AIJA | Learn & Network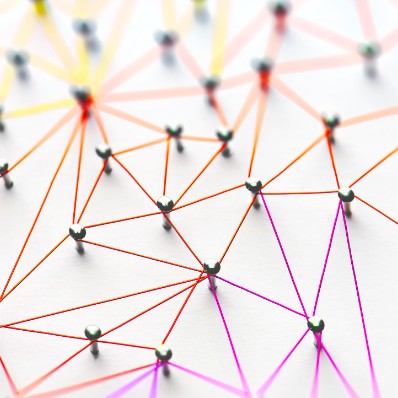 Online
13 July 2021
16:00
- 17:30 CEST
---
Welcome to our next "AIJA Learn & Network" Series event, organised in partnership with other international lawyers' associations.
On Tuesday 13 July from 16:00 to 17:30 CEST, AIJA will meet IBA-YLC, the International Bar Association Young Lawyers Committee.
The gathering will kick off with a short introduction and welcome from:
Marco Monaco Sorge and Marie Brasseur (Co-Chairs of IBA-YLC),
François Barré (AIJA President).
It will be followed by a keynote address by Chrissie Lightfoot on 'Fusing People and Machines'.
Chrissie will share with us her knowledge, experience, insights and opinion on how we should approach the present and future to cater for ALL of those needing legal services / products / advice focusing particularly on the fusing of human lawyers' professional skills with machine prowess. She will chat to us about embracing a killer mindset and attitude as a foundation for how to devise an effective personal brand and carry out impactful marketing techniques to grow a powerful network of clients and referrers during the looming AI Age and leveraging them to launch and/or maintain a successful career, LegalTech and/or LawTech product.
The event will close with a social activity on a different platform especially designed for networking where you can move around your avatar to interact with others and join different conversations.
Speaker
Chrissie Lightfoot, Independent Advisor and Chairwoman

Chrissie Lightfoot is a Global multi-award winning Legal Futurist, AI LawTech Pioneer, Entrepreneur, Consultant, Lawyer, (ex-solicitor / non-practising), Strategist, Marketeer, Brand builder, best-selling Author of The Naked Lawyer series and Keynote Speaker. She is Chief Tech Advisor and Writer to Modern Law magazine (Chair of the 'Technology in Law Law Land' roundtable), an Independent Non-Executive Director and Advisor. Founder and CEO of EntrepreneurLawyer Ltd. Chrissie loves to help companies, individuals, lawyers and entrepreneurs develop successful careers and businesses, and in particular, devise powerfully attractive personal brands, LegalTech and LawTech products and bring them to market from inception to launch and then growth. She has a unique forte, talent, knowledge, understanding and experience in being the bridge between the lawyer, techie and customer which is a key role in ensuring the launch and evolution of an impactful personal brand, product brand and company brand to achieve a successful legal product uptake whether internally, client facing or self-help.
How to join?
This event is open and free for everyone.
To register and get the link to connect to the session, please click here.
---