AIJA Double Seminar: Olympic Games, Corruption and Sport Arbitration & Government contracts - Public Procurement Law and Contract Law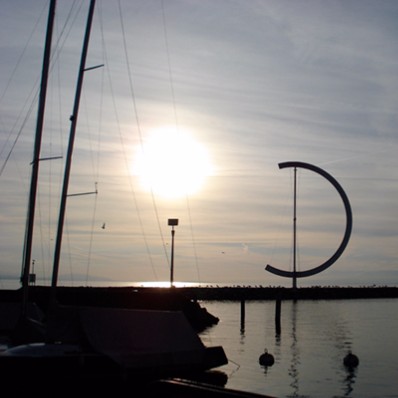 Lausanne
06 - 08 April 2017
---
The newly established Public Law Commission is organizing its very first AIJA seminar together with the Sports Law Commission, the International Business Law Commission, and the Arbitration Commission. We are all delighted to invite you to join us in Lausanne, Switzerland, for a double seminar weekend focusing on government contracts and sports law from 6-8 April 2017.
The governance of world sports has more and more come under the scrutiny of the public. Choosing the next venue for the world championships or the Olympic Games or even the elections of the president of a sport federation has become a real challenge. Sports lawyers, federation's officials and athletes as well as the legal counsels will cover the topics from their perspective, and discuss how the legal protection of all stakeholders involved works and how it could be improved.
Professionals working in the public law sector will be discussing the legal challenges when contracting with states in particular in connection with major building projects. The seminar will be an excellent occasion for you to discuss all these legal challenges. Therewith, lively debates and exchanges of experiences are guaranteed. Even though the seminar on government contracts addresses questions of public procurement law, it also has a strong focus on contractual questions such as standard forms of contracts, typical general contractors' problems and defects & liabilities. The seminar will be completed by some litigation and arbitration war stories in relation to government contracts.
The double seminar will of course not only academically discuss the legal challenges but also give you the possibility to experience the capital of world sports, Lausanne. Apart of visiting the Olympic Museum there will be the opportunity to enjoy the vineyards at the famous Lake Geneva shore which are recognized as an UNESCO world heritage site. This will make you remember the seminar forever.
---
AIJA Commissions

International Arbitration
International Business Law

---

Full programme Public Law Commission Seminar

Thursday 06 April 2017

Registration

at the Hotel de la Paix

Welcome Cocktail

at the bar Le Nomade, Place de l'Europe 9, 1003 Lausanne

Optional Dinner

at the bar Le Nomade (optional)

Optional Clubbing

at Punk Bar, Place de l'Europe 9, 1003 Lausanne (optional)

Friday 07 April 2017

Registration

at the Hotel de la Paix

AIJA Welcome Address

David Frølich

, Lund Elmer Sandager, Denmark, President of AIJA

PART I: INTRODUCTION
Introduction by the OC

Bernd Hauck

and

Per-Ola Bergqvist

The hybrid side of construction works for states and public

entities: public procurement law and contract law

Julia Bhend

, Probst Partner AG, Switzerland

PART 2 : PUBLIC PROCUREMENT LAW
Setting the scene: the legal framework concerning public

procurement

Speakers:

Katarzyna Kuźma

, Domański Zakrzewski Palinka, Poland

Marquard Christen

, CMS von Erlach Poncet AG, Switzerland

The revisions in the Agreement on Government Procurement

dated 30 March 2012

Ramona Wyss

, Walder Wyss Ltd., Switzerland

Notices of intended procurements - typical pitfalls in different countries

Moderator:

Per-Ola Bergqvist

, Foyen, Sweden

Speakers:

Boris Ostroukhov

, ALRUD, Russia

Laurynas Lukošiūnas

, Sorainen, Lithuania

Māra Stabulniece

, Tark Grunte Sutkiene, Latvia

Eligibility criteria and their limits

Speakers:

Rosa Isabel Peña Sastre

, Roca Junyent, Spain

Jan Roliński

, WKB, Wierciński, Kwieciński, Baehr Sp k., Poland

Prior involvement, advantage in knowledge and other obstacles -

are public procurement procedures really fair?

Moderator:

Mads Fuglesang

, Selmer, Norway

Speakers:

Emma Niemistö

, Merilampi Attorneys Ltd, Finland

Carl Fläring

, Foyen, Finland

Challenging procurement decisions - a case study

Speakers:

Michał Wojciechowski

, Domański Zakrzewski Palinka, Poland

Maris Brizgo

, Klavins Ellex, Latvia

PART 3 : CONTRACT LAW
Standard forms of contracts - what rules are usual when

constructing for public entities?

Moderator:

Babak Tabeshian

, Ariathes Rechtsanwälte, Germany

Speakers:

Jérôme Baumann

, Kellerhals Carrard, Switzerland

Thomas Bekkevold

, Bang-Olsen & Partners Law Firm, Denmark

End of scientific program

Dinner

at Restaurant la Suite, Rue du Petit-Chêne 28, 1003 Lausanne

Optional Clubbing

at BAR ABC, Ruelle du Grand Pont, 1001 Lausanne (optional)

Saturday 08 April 2017

Registration at the Hotel de la Paix

Defects and liabilities in public construction contracts

Moderator:

Edward Banyard Smith

, Farrer & Co, United Kingdom

Speakers:

Ulrik Bang-Olsen

, Bang-Olsen & Partners Law Firm, Denmark

Paul Bassett

, Mason Hayes & Curran, Ireland

Back-to-back and I am safe? - what general contractors should take into account

Moderator:

Bernd Hauck

, Kellerhals Carrard, Switzerland

Speakers:

Benedikt Rohrßen

, Taylor Wessing, Germany

Gunnar Pickl

, Dorda Brugger Jordis, Austria

Jelle Blom

, Kennedy Van der Laan, Netherlands

Litigating or arbitrating a construction project with a state - some war stories

Moderator:

Justus Jansen

, GSK Stockmann + Kollegen, Germany

Speakers:

Bernd Ehle

, Lalive, Switzerland

Jason Kellogg

, Levine Kellogg Lehman Schneider + Grossman llp, USA

Dhruv Kakar

, S.C. Ladi & Co., India

Optional Wine Tasting

at Jomini Wines, Constant et Sophie Jomini, Chemin de Baulet 3-6, 1071 Chexbres (optional)

Optional Typical Swiss Fondue Dinner

at Restaurant Chalet Suisse, Route du Signal 40, 1018 Lausanne (optional)

Optional Clubbing

at White Club, Place St. François 12, 1003 Lausanne (optional)

Sports Law Commission Seminar

Thursday 06 April 2017

Registration

at the

Hotel de la Paix

Welcome Cocktail

at the bar Le Nomade, Place de l'Europe 9, 1003 Lausanne

Optional Dinner

at the bar Le Nomade (optional)

Optional Clubbing

at Punk Bar, Place de l'Europe 9, 1003 Lausanne (optional)

Friday 07 April 2017

Registration

at the Hotel de la Paix

AIJA Welcome Address

David Frølich

, Lund Elmer Sandager, Denmark, President of AIJA

PART 1: INTRODUCTION

Introduction by the OC

Thilo Pachmann

,

Sven Nagel

and

Yvan Henzer

The governance of international sports federations

Stephan Dittl

, Salger Rechtsanwälte, Germany

Is there a stronger need for state control within the sports federations? - State interventions and autonomy of the federations

Speakers:

Richard Samuel

, 3 O'Hare Court, United Kingdom

Katarzyna Grabska

, Polish Olympic Committee, Poland

Gerard Cukier

, Kingsley Napley, United Kingdom

The new Ethik Committee of FIFA and its work

Cornel Borbély

, FIFA Ethic Commission, Switzerland

PART 2: GOVERNANCE OF THE SPORTS FEDERATIONS - RULES AND REGULATIONS

From the Salt Lake City corruption scandal to the FIFA governance problems - Introduction into the Swiss legal system

Thilo Pachmann

, Pachmann Attorneys at law Ltd., Switzerland

The balance between federation's interests and interests of the athletes in the governance of the sports federations

Moderator:

Sven Nagel

, NWK Rechtsanwälte, Germany

Speakers:

Maximilian Hartung

, World Champion in fencing (team), 3rd place (single), Germany

Ralph Stöckli

, Director of High Performance Sports, Switzerland

What should a "good" governance of sports federations look like?

Laura Manz

, Kellerhals Carrard, Switzerland

PART 3: THE CURRENT SYSTEM OF SPORTS ARBITRATION

Introduction into the Court of Arbitration for Sport (CAS)

William Sternheimer

, Deputy Secretary General at the Court of Arbitration for Sport, Switzerland

Sports arbitration in the light of the Pechstein case

Felix Barth

, Dr. Kroll & Partner, Germany

Critical discussion on the current arbitration system at the Olympics: The federations' vs. the athletes' point of view

Moderators:

Yvan Henzer

, Libra Law, Switzerland

Ross Wenzel

, Kellerhals Carrard, Switzerland

Speakers:

Christian Schreiber

, Athlete's Representative of the German Olympic Committee (DOSB), Germany

David Casserly

, Law library, Ireland

PART 4: THE FUTURE OF SPORTS ARBITRATION

Sports arbitration in the light of the European Court for Human Rights

Peter Marx

, Marx Van Ranst Vermeersch & Partners, Belgium

(In)compatibility of current national and international sports arbitration with EU law

Raphaëlle Favre Schnyder

, Barandun von Graffenrie, Switzerland

Panel discussion on the future of sports arbitration and on the interventions by state courts in different countries into sports

Moderator:

Thomas Wehrli

, Pachmann Attorneys at law Ltd., Switzerland

Speakers:

Lucien W. Valloni

, Froriep, Switzerland

Hervé LeLay

, Brown/Rudnick, France

End of scientific program

Dinner

at Restaurant la Suite, Rue du Petit-Chêne 28, 1003 Lausanne

Optional Clubbing

at BAR ABC, Ruelle du Grand Pont, 1001 Lausanne (optional)

Saturday 08 April 2017

Registration

at the Hotel de la Paix

PART 5: THE FUTURE OF THE SPORTS GOVERNANCE

Legal recourse within federations as an instrument of good governance

Klara Dvorakova

, Holubova advokati s.r.o., Czech Republik

How to ensure fair proceedings in doping matters on the example of the German DIS

Karsten Hofmann

, Hofmann Rechtsanwälte, Germany

Ensuring a proper bidding process

Speakers:

Jan Roliński

, WKB Wierciński, Kwieciński, Baehr Sp. k., Poland

Hugo Teixeira

, Abreu Advogados, Portugal

Preventing corruption and game manipulations in sports

Speakers:

Anne Salzer

, Salzer Avocats, France

Sofia Silva e Sousa

, Abreu Advogados, Portugal

Ensuring clean Games from a sponsor's perspective

Niall Collins

, Mayson, Hayes & Curran, Ireland

The future of sports governance in the light of the IOC's agenda 2020

François Carrard

, Former IOC Director General and Counsel of IOC, Switzerland

Optional Wine Tasting

at Jomini Wines, Constant et Sophie Jomini, Chemin de Baulet 3-6, 1071 Chexbres (optional)

Optional Typical Swiss Fondue Dinner

at Restaurant Chalet Suisse, Route du Signal 40, 1018 Lausanne (optional)

Optional Clubbing

at White Club, Place St. François 12, 1003 Lausanne (optional)
---
Organising Committee
Per-Ola BERGQVIST
Advokatfirman Vinge KB (SWEDEN)
Bernd HAUCK
Kellerhals Carrard Basel KlG (SWITZERLAND)
Yvan HENZER
Libra Law (SWITZERLAND)
Sven NAGEL
Nagel Kauerhof Rechtsanwälte (GERMANY)
Thilo PACHMANN
Pachmann AG (SWITZERLAND)